We Have an App for That



In the early 1900's one of the great mining writers and a former Engineering & Mining Journal (E&MJ) editor, T.A. Rickard, advocated a 4-ft policy for reference books. At the time, tramp mining engineers could not afford to be saddled with a large reference library and travel by horseback. He listed the books that he thought would serve those men well and still fit on a shelf constructed from a standard plank found at the mines.
When I left the mines to join the E&MJ editorial team in 1991, the publishing business was about to face a period of unprecedented change. The "Internet" wouldn't technically arrive at the publishing house for another five years, but the E&MJ editors were already using E-mail before many of their colleagues; after all they were engineers and they did business internationally. When the Internet arrived in its most primitive form (AOL, Netscape, etc.), the E&MJ editors watched as print publishing executives wrestled with the concept ......... read more


Steve Fiscor, Editor in Chief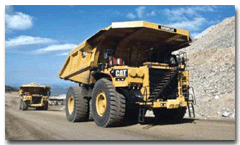 Augusta Board Opposes HudBay Buyout Offer
Augusta Resource Corp.'s board of directors unanimously recommended on February 24, that the company's shareholders reject an unsolicited offer from HudBay Minerals to acquire all of Augusta's outstanding common shares. HudBay had announced on February 9 plans for an offer to acquire all of the Augusta shares that it did not already own. At that time, HudBay owned about 16% of Augusta. HudBay's all-share offer valued Augusta at about C$540 million......... read more
ICL Supporting Allana's Danakhil Potash Project


Allana Potash announced in mid- February that it has secured a strategic alliance with Israel-based ICL that will support Allana in its development of the Danakhil potash project in the Dallol region of the Afar province of northeast Ethiopia. The agreement calls for ICL to invest approximately $23 million in units of Allana at a price of approximately $0.43 per unit. Following completion of its initial investment, ICL will hold approximately 16% of Allana's regular shares on a non-diluted basis. ICL may increase its holding in Allana to approximately 37% upon its exercise of warrants that are part....... read more

Top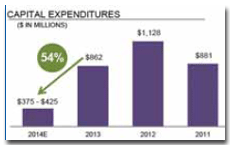 Cliffs to Cut 2014 Capex and Idle Wabush Mine, Faces Restructuring Call


Cliffs Natural Resources made news on multiple fronts in mid-February. On February 11, the company announced a more than 50% year-on-year reduction of its 2014 capital expenditures in comparison with 2013 and said it would idle production at its Wabush Scully iron ore mine in Labrador, Canada, by the end of the first quarter. Two days later, the company reported full-year 2013 net income of $414 million, compared with a net loss of $899 million in 2012..... read more

Top
Alcoa Permanently Closing Point Henry Smelter


Alcoa announced on February 17 that it will permanently close its Point Henry aluminum smelter and two rolling mills in Australia. The smelter and an adjacent rolling mill are located in Geelong, Victoria. A second mill and a recycling facility are located in Yennora, New South Wales. The smelter will close in August and the rolling mills by the end of 2014. Alcoa had the Point Henry smelter under strategic review since February 2012. The review found that the 50-yearold smelter has no prospect of becoming financially viable..... read more

| | |
| --- | --- |
| AROUND THE WORLD - USA & CANADA | |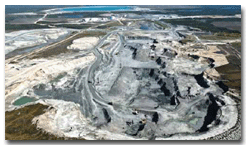 Detour Gold Updates Detour Lake Life-of-Mine Plan


Detour Gold has announced an updated life-of-mine plan for its 100% owned Detour Lake open-pit mine in northeastern Ontario. The mine poured its first gold in February 2013 and reached commercial production in September 2013. Production during 2013 totaled 232,287 oz of gold, and production during 2014 is forecast at between 450,000 and 500,000 oz of gold at an estimated total cash cost of $800 to $900/oz of gold sold.... read more
Silver Standard Buying Marigold Mine from Goldcorp, Barrick


Silver Standard Resources agreed in early February to purchase the Marigold gold mine in northern Nevada from subsidiaries of Goldcorp and Barrick Gold for $275 million in cash. Goldcorp is 66.7% owner and operator of the mine; Barrick holds the remaining 33.3%. The transaction is expected to close in April. The Marigold mine is an open-pit, heap leach operation at the northern end of the Battle Mountain-Eureka trend in Humboldt County, Nevada. The mine produced 162,000 oz of gold in 2013 and is expected to produce between 142,000 and 150,000 oz in 2014... read more

Top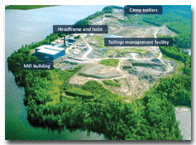 Rubicon Finishes Shaft Sinking at Phoenix Gold


In a project update issued February 21, Rubicon Minerals reported that it completed shaft sinking at its Phoenix gold project in the Red Lake district of Ontario in mid-December 2013. The project is expected to produce an average of 165,300 oz/y over a mine life of 13 years. Diluted head grade to the mill will be 8.1 g/mt gold, mill throughput will be 1,900 mt/d, and all-in sustaining costs are estimated at $805/oz. The new Phoenix shaft has a total depth of 730 m below surface. The installation of a loading pocket on the.... read more
| | |
| --- | --- |
| AROUND THE WORLD - Latin America | |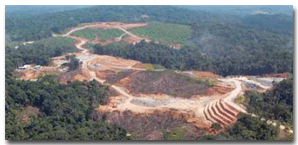 First Quantum Targeting 320,000 mt/y Copper at Cobre Panama


First Quantum Minerals has reported updated project operating parameters, a new development time-frame, and a revised capital cost estimate for its 80% owned Cobre Panama copper-gold-silver-molybdenum project in the Republic of Panama. The new project objectives are based on an intensive review initiated by the company when it acquired its interest in the project from Inmet Mining in March 2013. The remainder of…… read more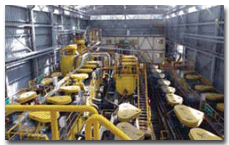 Trevali Achieves Commercial Production at Santander


Trevali Mining's Santander zinc-lead-silver operations in Peru achieved commercial production in February. According to a company announcement, the Santander mill was operating consistently and without significant interruption at production rates exceeding 70% of design capacity and was producing concentrates that met saleable concentrate specifications. Mill throughput was being ramped up to nameplate capacity of 2,000 mt/d. Trevali announced production guidance for Santander…. read more

| | |
| --- | --- |
| AROUND THE WORLD - Australasia | |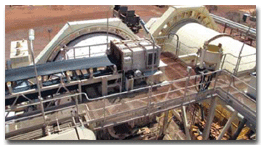 Saracen Acquiring Idle Norilsk Gold Operations in Western Australia


Saracen Mineral Holdings is acquiring Norilsk Nickel's Thunderbox and Bannockburn gold operations in Western Australia's North-Eastern Goldfields. The operations are inactive and have been on care and maintenance since 2007. The acquisition includes a modern, 2.5-million-mt/y, carbon- in-leach gold treatment plant adjacent to the Thunderbox mine and extensive supporting infrastructure, including a 268- person accommodation village and an…. read more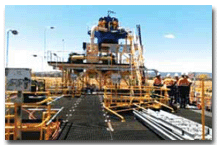 Alkane Pours First Gold at Tomingley


Alkane Resources' newly developed Tomingley gold mine in New South Wales poured its first gold bar in mid-February, following successful commissioning of the stripping and elution circuit of the processing plant. The first pour, weighing 8.191 kg and containing approximately 230 oz of gold, was the final milestone in delivering the project on time and on budget. Tomingley is located in the central west region of New South Wales, 425 km west of Sydney. The medium-sized open-pit and underground project has approximately 921,000 oz of gold in current defined resources and will produce …. read more

Top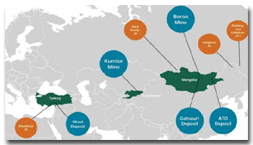 Centerra Completes Öksüt PEA, Kumtor Ownership Talks Continue
Centerra Gold has completed a preliminary economic assessment (PEA) of its 100% owned Öksüt project in south-central Turkey. The PEA envisions a conventional open-pit and heap leach facility with an expected total of 34 million mt of ore to be stacked at a maximum rate of 11,000 metric tons per day (mt/d). Highlights of the PEA, using a $1,300/oz gold price, include…. read more

Eldorado Gets Investment Support for Eastern Dragon Project in China
CDH Investments, a leading Chinese private equity company, is acquiring a 20% interest in Eldorado Gold's Eastern Dragon project in Heilongjiang province, northeast China, for $40 million in cash. Following a new share issuance, CDH will own a 21.05% interest in Sino Gold Tenya (HK) Ltd., Eldorado's wholly owned Hong Kong subsidiary, which indirectly holds the company's 95% interest in Eastern Dragon. Eastern Dragon has been on care and maintenance pending receipt of outstanding permit approvals. Eldorado anticipates that CDH's participation will assist in the…. read more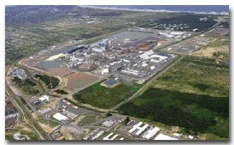 Ambatovy Nickel-Cobalt Project Goes Commercial


Sherritt International reported on January 22, that the Ambatovy laterite nickelcobalt project in Madagascar had reached commercial production. The project is a vertically integrated mining, processing, refining, and marketing joint venture between subsidiaries of Sherritt (40% ownership), Sumitomo (27.5%), Korea Resources (27.5%), and SNC-Lavalin (5%). Sherritt is the operator. Sherritt defined commercial production at Ambatovy as ore throughput averaging 70% of nameplate capacity in the pressure acid leach circuit over a 30-day period, at which point all revenue…. read more

AngloGold Ashanti Selling Navachab Mine in Namibia
AngloGold Ashanti reported on February 10, the signing of a binding agreement to sell its Navachab open-pit gold mine in Namibia to QKR Corp. for $110 million. QKR is a private equity company, and purchase of the Navachab mine is its first acquisition. The company's president, Lloyd Pengilly, is a former Johannesburg gold analyst…… read more

Top
| | |
| --- | --- |
| THIS MONTH IN COAL | |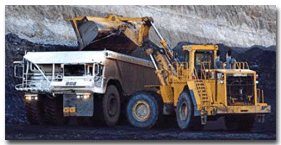 Westmoreland Reports Improvement


Amid improved safety and operational performance, Westmoreland Coal Co. reported record 2013 revenues ($675 million) in wake of its recent Sherritt acquisition. The company expects to produce 28 million tons in 2014. Moreover, as reportable incidents fell from 78.1% to 56.4% year-on-year, representatives voiced enthusiasm over balance sheet prospects. "Our strong operating cash flows set the stage for the transaction," said Executive Chairman Keith E. Alessi, referring to the Colorado miner's Sherritt…. read more

Oregon Issues 3 Permits for Coyote Island Terminal


The Oregon Department of Environmental Quality has issued air quality, water quality and construction stormwater permits associated with the proposed Coyote Island Terminal coal export project in Boardman, also known as the Morrow Pacific project. "By issuing these three permits after a rigorous process, the Department of Environmental Quality has affirmed that the project complies with environmental rules and regulations of the state of Oregon," said Clark Moseley, CEO, Morrow Pacific project…. read more

Mechel Upgrades Port Posiet
Russian coal mining company Mechel is testing a new coal terminal, Port Posiet, in Russia's Primorye region. A $128 million port upgrade will enable the company to significantly enhance Asia-Pacific exports; industrial operation will begin in Q2 2014. The first stage includes revamping cargo turnover provisions up to 7 million mt/y. The upgrade allow the port to load 28,000 mt/d of coal. The equipment was provided by ThyssenKrupp AG, which is overseeing start-up and commissioning…. read more
| | |
| --- | --- |
| FEATURE - Narrow Vein Mining | |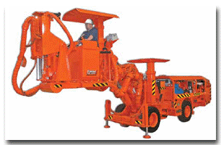 Mining Machines for Small Spaces
Recent developments in specialist machines for narrow-vein mining

By Simon Walker, European Editor

In the year that has passed since the last review of equipment designed specifically for narrow-vein mining environments, it has become clear that there is still strong demand from the industry worldwide for these machines. True, lower commodity prices—particularly for gold—have hit producers where it hurts, and this has particularly been the case for companies that work higher- cost narrow-vein operations. Yet conversely, this is precisely the rationale for equipment manufacturers to develop ranges of machines that answer the needs of narrow-vein deposits, by providing mechanization that helps to improve productivity and reduce……. read more

| | |
| --- | --- |
| FEATURE - Surface Drilling | |

Rigs, Rods and Bits Review


Increasingly intelligent machines and tougher drill string tools are capable of taking a mine's drilling program to higher levels of performance and economy

By Russell A. Carter, Managing Editor


Drilling and blasting operations, perhaps more than any other mining activity, illustrate how even the best-laid engineering plans and designs can go amiss in realworld situations. In an ideal setting, all blastholes in a given pattern are drilled correctly, loaded properly, initiated in exact accordance with timing specs and produce the full intended effect. That's not always the outcome, and unintended results can have significant effects on downstream operations ranging from secondary breakage costs and loading/ haulage problems, to processing inefficiency and higher energy costs per ton. With drilling costs alone reported to account for between one-third and one-half of total D&B costs at many mines, significant economic benefits may be gained by ..... read more

Top

For more companies with products in the Drilling Equipment and Supplies market -
Go Here
| | |
| --- | --- |
| FEATURE - Mining Indaba 2014 | |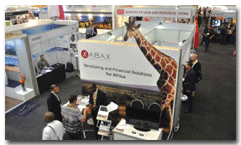 Africa Remains an Important Destination for Mining Investment


Failed policies and ongoing issues in South Africa put a damper on a discussion that should otherwise be upbeat

By Gavin du Venage, South African Editor

The African Mining Indaba 2014 took place, as usual, under the beneficent shadow of Table Mountain in Cape Town, a venue far removed from the somber events taking place far to the north. Each year critics of the annual industry jamboree attack the conference for its remoteness from the harsh realities taking place in the gold and platinum belt of the Witwatersrand. This is perhaps the point; to provide a setting where delegates can conduct business away from the frenetically evolving events in the South African mining belt…... read more

| | |
| --- | --- |
| FEATURE - Filters and Thickeners | |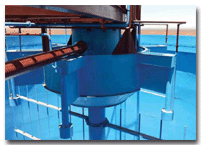 Dewatering: An Increasingly Important Mineral Process


Efficiency improvements are always the goal in this vital equipment class, with the aim of optimizing the balance between residual moisture contents and the benefits gained from water recovery

By Simon Walker, European Editor

Filtration and thickening are areas of mineral recovery technology that are often overlooked. Nonetheless, they represent an important component of the entire process, since without dewatering, it would be hard to produce concentrates to transport specifications while water recycling from tailings streams is becoming increasingly important as energy costs for pumping steadily increase. In addition, the benefits of dry tailings disposal are becoming increasingly appreciated from both environmental and social responsibility perspectives..... read more

Top


For more companies with products in the Filters market -
Go Here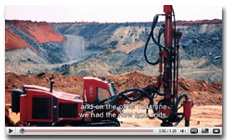 Sandvik - A 'plus' for productivity
Two South African drilling contractors have put Sandvik +Range rock tools to the test, extending service life by more than 30 percent. The new product family of top hammer bench drilling rods and tubes features a unique steel alloy, which is much more resistant to heat and wear. The alloy is designed to extend service life, meaning fewer rod changes and less shipping, storing and handling of consumables -- improving safety and benefiting the environment... watch the video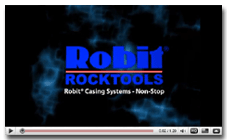 Robit Rocktools - Anchoring with Non-Stop
Robit Rocktools Ltd. is a Finnish manufacturer of high quality drilling tools for mining, quarrying, and construction applications. Our main product lines are threaded button bits for rock drilling and concentric ring bit casing systems for overburden drilling. Since 1985 we have grown to satisfy customers in more than 60 countries with Robit® quality. "More holes -- More value" has always been the driving force of Robit Rocktools Ltd ... watch the video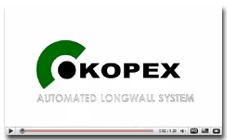 Kopex - Automated Longwall System
Longwall system capacity, thickness of the extracted seams and assumed roof support capacity always meet the customer's requirements and expectations.... watch the video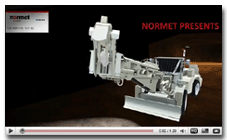 Normet - Concrete Spraying and Scaling simulator overview
Normet provides a simulator offering for concrete spraying (shotcrete) and scaling..... watch the video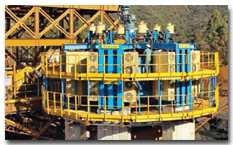 Magnetic Separator Line Offers Capacities Up to 1,400 mt/h


According to mineral process equipment supplier allmineral Aufbereitungstechnik GmbH, Duisburg, Germany, increased global demand for raw materials, combined with a steady decline in the quality of the mineral raw materials in demand, has generated rising interest in development of highintensity magnetic separators with larger capacities. Currently, allmineral has more than 750 installations for dry and wet processing in Europe, India, Australia, North and South America, and South Africa. In response to market interest, the company developed the new …. read more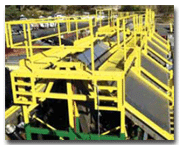 Containerized Water Plant for Kansanshi Copper


Veolia Water Solutions & Technologies South Africa will provide a containerized water treatment plant—built into six 40-ft (12.2-m) shipping containers—to the Kansanshi copper mine near Solwezi in Zambia. As part of a new copper smelter project, the mine aims to expand annual copper output from 340,000 tons in 2013 to 400,000 tons by 2015. "As the world's eighth largest copper mine, the new Kansanshi smelter has very specific requirements for boiler feed, process and drinking water," said Nigel Bester, project engineer at Veolia's Engineered Systems & Services division. "The result is a flagship water …… read more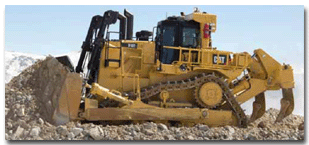 New Bulldozer Model Moves More Material with Higher Fuel Efficiency


Caterpillar says its new D10T2 dozer builds on the proven D10T with refinements to its power train, automated controls and structures. The result: high productivity, reliable operation with long-lived structures, and enhanced access for service technicians and operators. The D10T2, according to Cat, uses the latest load-sensing hydraulics technology, combined with Cat advanced engine controls, to maximize the amount of material moved per unit of fuel burned. Improved filtration protects the fuel system, hydraulic system, and power train oil system to help ensure high reliability and minimal machine downtime. Refined large …. read more

Top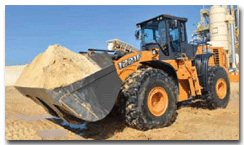 Wheel Loader Built for Mine Duty


Case Construction Equipment's new 1221F loader is the newest and largest model in the company's F Series wheel loader line. Designed with an 11.9-liter, Tier 4 Interim-certified engine that delivers up to 355 hp (265 kW), the 1221F is built for heavy earthmoving and loading applications such as those encountered in mining operations. Enhancements to the engine and transmission at maximum travel speed allow for increases in productivity of at least 18% and fuel efficiency of at least 8%, according to the company  .…… read more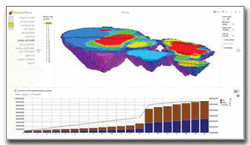 Software Solution for Efficient Mine Planning


Minemax Planner, according to the vendor, takes advantage of the latest advances in computing hardware and modern pit optimization algorithms. The all-new software solution is described as a fast, easy-to-use tool that enables producers to quickly understand the potential value of projects with minimum time investment. It guides mine planners from a block model through pit optimization, nested shells and pushbacks to NPV optimal schedules, rapidly developing optimal strategies for even the…. read more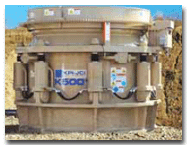 Cone Crusher Handles Large Capacity Demands


KPI-JCI and Astec Mobile Screens introduced the Kodiak Plus K500+, a 500-hp, remotely adjustable cone crusher that is the latest addition to the Kodiak Plus Cone Crusher family, which previously comprised three models: the K200+, K300+ and K400+. The K500+ fills a demand for larger secondary and tertiary cone crushers often used in mining applications. Refinements implemented into the Kodiak Plus product line include a new hybrid cast/fabricated base frame design, automated control system, liner retention system, thread locking…. read more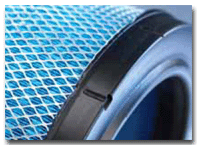 Air Filters for Off-road Applications


Donaldson Co. Inc. released more than 50 Donaldson Endurance air filter sizes that are now available for off-road applications. Manufactured using Donaldson's Ultra-Web nanofiber technology, these air filters help reduce maintenance costs and increase equipment uptime in off-road applications. Donaldson Endurance air filters protect engines and help them last longer by providing better initial and overall efficiency compared to conventional cellulose media, the company said. Off-road customers will .…. read more

Top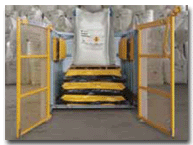 Conditioner Loosens Hardened Material in Bulk Bags


Flexicon's new Block-Buster bulk bag conditioner is purpose-built for mining applications and is designed to loosen filter cake, ammonium nitrate, lime, and other materials that solidify in bulk bags during storage and shipment. Two hydraulic rams drivecontoured conditioning plates against opposite sides of the bulk bag to crush and loosen compacted mining materials, promoting flow and enabling bulk bag unloaders to discharge it through bag spouts. A hydraulically actuated turntable allows automated inframe bag rotation and conditioning….read more
APRIL 21–25, 2014: Expomin 2014, Santiago, Chile Contact: FISA S.A.; Tel: +56 (2) 530 7000; E-mail: info@fisa.cl; Web: www.expomin.cl
APRIL 28–29, 2014: Copperbelt Mining Trade Expo and Conference, Mist Gardens Venue, Kitwe, Zambia. Contact: Annemarie Roodbol; Tel: 44 (0) 20 7384 7880; Web: www.cbm-tec.com
MAY 11–12, 2014: Geominetech 14th Annual Symposium on New Equipment New Technology Management and Safety in Mines and Mineral, Bhubaneswar, India Contact:JK Hota, editor and organizing secretary; E-mail: hotaeditor@sify.com or hotaeditor@gmail.com; Web: www.lusa.info/geominetech
MAY 11–14, 2014: CIM 2014 Convention, Vancouver, Canada Contact: Lise Bujold, director of events; Tel: 514-939-2710 ext. 1308; E-mail: lbujold@cim.org; Web: www.cim.org/en.aspx
MAY 20–22, 2014: 11th International Gold & Silver Symposiuym, Lima, Peru Contact: Web: www.simposium-del-oro.snmpe.pe
JUNE 12–13, 2014: MEMSA Technical Symposium, Clearwater Beach, Florida, USA Contact: Web: www.miningelectrical.org/this-year-s-meeting.html
JUNE 10–12, 2014: Euro Mine Expo, Skellefteå, Sweden Contact: Web: www.euromineexpo.com
SEPTEMBER 23–25, 2014: IMEX 2014, Las Vegas Convention Center, Las Vegas, Nevada, USA. Contact: Tim Fearney, show director. Tel: +1 678-822-9804; E-mail: tfearney@mining-media.com; Web: www.imex2014.com
For a full calendar of mining industry conferences and events - click here
| | |
| --- | --- |
| WHO'S MOVING WHERE | |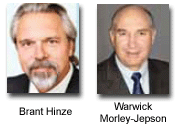 Kinross Gold Corp. announced that Brant Hinze, president and COO, will retire effective October 1. Hinze will be succeeded by Warwick Morley-Jepson, currently regional vice-president of the Russian region since 2009. Prior to joining Kinross, Morley-Jepson held executive positions at Barrick and Placer Dome.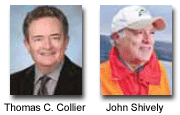 Northern Dynasty Minerals Ltd. announced that Thomas C. Collier, a U.S. regulatory lawyer and former chief of staff in the U.S. Department of Interior, has been named CEO of the Pebble Limited Partnership, replacing John Shively. Collier has served as senior external counsel to Northern Dynasty since 2011.

Royal Nickel Corp. announced that Tyler Mitchelson, president and CEO, has decided to leave RNC to take a position with Anglo American Corp. Mitchelson will remain as a director of RNC. Mark Selby, senior vice president of business development since 2010, has been appointed interim CEO.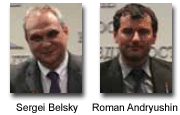 UC RUSAL has made the following changes: Sergei Belsky has been appointed COO for sales and Roman Andryushin has been appointed director of Russia and CIS sales.

Newcrest Mining Ltd. appointed Francesca Lee as general counsel and company secretary. She was general counsel and company secretary with OZ Minerals Ltd.

Alpha Natural Resources' subsidiary Alpha Coal Sales International Ltd. will open a London office. Nick Ingham, vice president of international hedging, sales and marketing, will head that office.

Diana Drinkwater , JKTech metallurgical training manager, was appointed as the first female chair of the Education Commission for the International Mineral Processing Council. In her role, she will lead a global review of mineral processing curricula around the world and an evaluation of how well it matches current industry needs.

BEUMER Group appointed Dr. Detlev Rose as chief sales officer. Before joining BEUMER Group, he was CEO at ThyssenKrupp Polysius AG.
About - providing an abreviated version of the current print edition of E&MJ, WOMP is distributed throughout the world to decision makers in the global mining industry, the last week of every month.

Subscribe to E&MJ - To receive your own copy of the print edition of E&MJ, click here , and complete your details. E&MJ is available free of charge to qualified readers.

Contact - if you have views, opinons or comments or editoral that you would like to submit, we would be delighted to hear from you - click here

Top