| | |
| --- | --- |
| | To receive your own edition of the print version of E&MJ - Go Here |

Japanese Tragedy Will Alter Future Energy Plans


The world witnessed another tragedy last month when a magnitute 8.9 earthquake rocked northern Japan only to be followed by a major tsunami. Our hearts and prayers go out to our friends in Japan that have lost so much. We also wish Godspeed to the brave individuals who opted to stay and try to contain the nuclear disaster at the Fukushima Daiichi power plant. Similar to miners rushing in after a cave in or an explosion, they are knowingly risking their lives to help save others.

Japan does not mine much anymore, but it consumes quite a bit of raw materials. The country is a significant importer of aluminum, copper and iron ore. Among the hardest hit companies were Dowa Holdings, Hitachi, Mitsubishi Materials, Mitsui, Nippon Steel and Pacific Metals. Reports from the field indicate that some of the copper smelters had to declare force majeure......... read more

Steve Fiscor, Editor in Chief


BHP Billiton Adds to Australian Iron Ore and Met Coal Spending
BHP Billiton has announced approval of major new capital spending projects to continue production growth at its Western Australia iron ore operations and its Queensland metallurgical coal operations. Capital investment will total $7.4 billion (BHP Billiton share $6.6 billion) for the iron ore projects and $5 billion (BHP Billiton's share $2.5 billion) for the metallurgical coal projects......... read more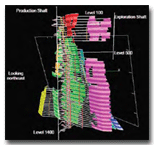 Goldcorp Approves Two Major Canadian Projects


Goldcorp has received positive study results for its two major Canadian gold projects, Éléonore in Quebec and Cochenour in Red Lake, Ontario; and the company's board has approved fullscale development of both projects. "These projects are key components of Goldcorp's next generation of gold growth projects," Goldcorp President and CEO Chuck Jeannes said. "The positive results of these studies confirm our expectations for sustained, highquality gold production from....... read more

Top
Minera Alumbrera Takes Option on Yamana's Agua Rica Project


Xstrata Copper and Goldcorp have entered into a Letter of Intent (LoI) with Yamana Gold that grants Minera Alumbrera an exclusive option with respect to Yamana's 100% interest in the Agua Rica coppergold project in Catamarca province in northwest Argentina. Minera Alumbrera is a joint-venture company between Xstrata Copper (manager and 50% shareholder), Goldcorp (37.5%) and Yamana (12.5%). The Agua Rica deposit is located 35 km southeast..... read more

Top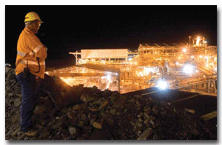 Xstrata Zinc Investigating Major Production Increase


Xstrata Zinc is investigating a $900-million integrated development plan to approximately double production capacity at its open-pit McArthur River mine in Australia's Northern Territory, along with installation of proprietary hydrometallurgy technology at its San Juan de Nieva smelter in Spain and Nordenham smelter in Germany and potentially making further improvements to its Brunswick Lead smelter in Canada to accommodate the increased McArthur River production..... read more
| | |
| --- | --- |
| AROUND THE WORLD - USA & CANADA | |

Northern Dynasty Receives Pebble Project Preliminary Assessment


Northern Dynasty Minerals has received an NI 43-101 compliant preliminary assessment (PA) from Wardrop of the potential for development of the Pebble copper-goldmolybdenum project in southwest Alaska. Northern Dynasty reported the PA on its own behalf and, specifically, not on behalf of the Pebble Partnership, which includes Anglo American. Anglo American has a right to earn a 50% interest the project. Regarding environmental and socioeconomic issues, the Northern Dynasty statement..... read more
Tata and New Millennium Sign Iron Ore Agreement


India-based Tata Steel and New Millennium Capital Corp. have signed a binding heads of agreement for development of New Millennium's LabMag and KéMag magnetite iron ore deposits located in Labrador and Quebec, respectively. Together, the two deposits, called the "Taconite Project," hold more than 9 billion mt of reserves and resources that have the potential to produce 22 million mt/y of concentrate over a mine life of more than 100 years. Tata currently owns about.... read more

Top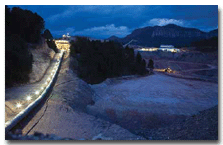 Gold Producers Eye Silver's Soaring Market


Silver is hot—even for gold miners—and those who held off on selling their silver in advance for quick cash during the global economic downturn are reaping the benefits of soaring prices, said several gold-producer executives at a recent mining conference held in Toronto, Ontario. Those who did sell are feeling a bit sheepish, as the spot price for silver doubled in the last year, according to a session report offered by conference sponsor Reuters news service.... read more
| | |
| --- | --- |
| AROUND THE WORLD - Latin America | |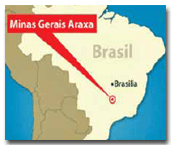 Japan-Korea Partnership Investing $1.95 Billion in Brazil's CBMM


A partnership of Japanese and Korean companies has agreed to invest $1.95 billion to acquire 15% of Cia. Brasileira de Metalurgia e Mineração (CBMM), the world's dominant producer of niobium. The partnership is made up of a Japanese investor group consisting of JFE Steel Corp. (JFE), Nippon Steel Corp. (NSC), Sojitz Corp. and Japan Oil, Gas and Metals National Corp. (JOGMEC), and a Korean investor group consisting of major Korean steel producer POSCO and Korea's National Pension Service (NPS)…… read more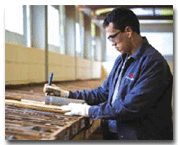 Ferrous Resources Starts Up Two Mines in Brazil


Emerging Brazilian iron ore producer Ferrous Resources reported in early March 2011 that it has begun production at its Viga and Esperança mines in Minas Gerais state, Brazil. The company plans to ship 2.5 million metric tons (mt) of iron ore by the end of 2011, building to 4 million mt in 2012 and 6 million mt in 2013. Longer term, Ferrous is targeting export of 25 million mt/y of iron ore from 2014 and potential expansion to 62 million mt/y by 2016…. read more

| | |
| --- | --- |
| AROUND THE WORLD - Australasia | |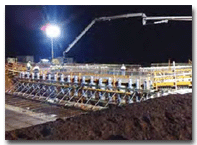 Expansion Studied for Karara IronOre Project


Gindalbie Metals reported in mid-March 2011 the Karara Joint Venture (64% Gindalbie and 36% Ansteel, China's second largest steel producer) has begun scoping studies on a proposed expansion of the Karara iron ore project in Western Australia from its targeted start-up production level of 10 million mt/y to potentially 16 million mt/y. Stage One of the Karara project is scheduled for completion before year-end 2011 at design production of 8 million mt/y of magnetite concentrate…. read more

Sandfire Advancing Its DeGrussa Project


Sandfire Resources has received conditional board approval to start development of its 100%-owned DeGrussa copper-gold mine on its Doolgunna project in Western Australia. The approval is subject to completion of a definitive feasibility study and arrangement of project funding, both of which are expected to be in place before the end of the second quarter of 2011. Construction is expected to begin during the third quarter. The conditional approval enables the letting of key mining and construction contracts, and Sandfire announced March 23, 2011, it signed  …. read more

Top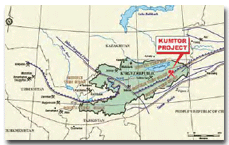 Centerra to Spend $405M to Extend Kumtor Pit Production
Centerra Gold is investing $405 million, including $244 million for sustaining capital, to expand production and extend mine life at its Kumtor gold operations in the Kyrgykz Republic. Capital expenditures will be mostly related to the maintenance or replacement of current open-pit mining equipment and expansion of the tailings management facility. Gold production will increase by about 20% to an average of 620,000 oz/y over the five-year period from 2011 to 2015…. read more

Oxus in Dispute over Amantaytau in Uzbekistan
Oxus Gold reported in early March 2011 it had appointed Amsterdam & Peroff LLP (A&P), who specialize in dealing with disputes involving sovereign states, to act on its behalf regarding Oxus' 50% interest in Amantaytau Goldfields (AGF) in Uzbekistan. Oxus previously reported the Uzbek shareholders of AGF, being Uzbek stateowned entities, had agreed, in principle, to acquire Oxus's 50% shareholding in the company for cash, at a price to…. read more



African Eagle Advances Its Dutwa Nickel Project


African Eagle Resources has received an updated economic model for its Dutwa oxide nickel project in northern Tanzania that evaluates both heap leaching and atmospheric agitated tank leaching and includes ore throughputs of up to 5 million mt/y. Capital expenditure estimates are $550 million for heap leach and $600 million for tank leach. Capital payback for both methods is between three and five years. Cash operating cost estimates are $3.37/lb of nickel produced for tank leach and $3.56/lb for heap leach…. read more


South Africa Launches State-owned Mining Company
The President of South Africa, Jacob Zuma, in late March 2011 announced the launch of a state-owned mining company. The announcement was incorporated into a speech at a sod-turning ceremony for the company's first mining project, the Valkfontein coal project. Valkfontein will have an initial capacity of about 840,000 mt/y. The new company will be known as the African Mining Exploration and Finance Company (AEMFC) and will be a subsidiary of the State's Central Energy…… read more

Top
| | |
| --- | --- |
| THIS MONTH IN COAL | |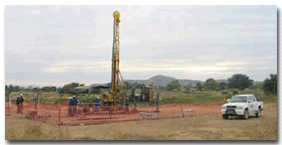 Rio Tinto Assumes Control of Riversdale Mining


Rio Tinto acquired a majority interest in Riversdale Mining during April, acquiring significant tier one coking coal projects. Through its subsidiary, Rio Tinto Jersey Holdings, Rio Tinto initiated a takeover bid for Riversdale in late December 2010. During early April, its shareholding in Riversdale surpassed 50% and may have increased further with the takeover offer remaining open until April 20, 2011. Rio Tinto Energy Chief Executive Doug Ritchie, Rio Tinto Energy Chief Development Officer-Coal Matt Coulter …. read more

BHP Approves Hunter Valley Expansion


DBHP Billiton announced approval of an investment to expand Hunter Valley Energy Coal in New South Wales, Australia. The $400 million expansion, known as the RX1 Project, will enable Mt Arthur Coal's run-ofmine thermal coal production to increase by 4 million metric tons per year (mt/y), to approximately 24 million mt/y. RX1 is substantially a mine only expansion without an associated increase in coal preparation plant capacity …. read more

L&L Acquires DaPing in China
L&L Energy, a U.S.-based company with coal mining and distribution businesses in China, has entered into a contract to acquire a majority controlling interest (60%) of the DaPing coal mine, located in PanXian, Guizhou Province in China. The mine currently produces approximately 150,000 metric tons per year (mt/y) of high-quality, low-sulphur metallurgical coal and is expanding to 300,000 mt/y, which is expected to be completed in 2012…. read more
| | |
| --- | --- |
| FEATURE - Raiseboring | |

Speed and Safety: Raiseboring Provides the Solution
A look at current trends in a technology that has changed development methods for ever

By Simon Walker, European Editor

Although mechanical tunnel excavation dates back to the 19th Century, it was not until the second half of the 20th  that mechanical raise-drilling became established within mining. Since then, it is fair to say, raiseboring and its spinoff techniques such as boxhole drilling have revolutionized the way hard-rock mining goes about its business, yet equipment supply is still in many ways a niche market, with relatively few companies specializing in the technology. Interestingly, a number of recent developments seem to have come from companies that use raise drills, rather than suppliers, as they see solutions to sitespecific needs, then adapt their machines to suit……. read more

| | | |
| --- | --- | --- |
| | For more companies with products in the Raiseboring  market - Go Here | |
| | |
| --- | --- |
| FEATURE - Haulage & Loading 2011 | |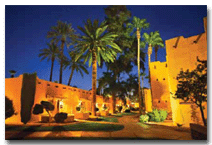 Heap Leaching: Extending Applications


Technical program offers insight into future technology as well as hands-on ideas to improve safety and efficiency at surface mines

By Steve Fiscor, Editor-in-Chief

Every two years, Engineering & Mining Journal (E&MJ) and Coal Age combine efforts to produce Haulage & Loading, a technical conference that serves as an engineering forum for surface mining. This year's event takes place May 16-18, 2011, at the Wigwam Resort in Phoenix, Arizona, USA. The conference consists of 22 presentations grouped into five sessions: Autonomous Mining, Operations & Maintenance, Safety & Compliance, Loading Techniques and Haulage Systems. In addition to the technical program, the conference also offers surface mining engineers and mine managers a change to network..... read more

Top
| | | |
| --- | --- | --- |
| | For more companies with products in the Haulage & Loading market - Go Here | |
| | |
| --- | --- |
| FEATURE - Materials Handling | |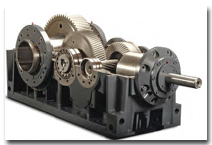 Drive Time


New stationary and mobile drive systems introduced at CONEXPO 2011 offer higher performance with improved economy of operation

Held every three years in Las Vegas, Nevada, USA, the CONEXPO-CON/AGG exposition is one of the largest trade shows in the world—this year attracting an estimated 120,000 visitors and 2,000 exhibitors. Traditionally, it's an event that industry suppliers view as a milestone at which to introduce their newest products and services for the construction and aggregate industries. However, the product overlap between the equipment commonly used in these industries and in various sectors of largescale mining makes CONEXPO a mustsee event for anyone interested in new mechanical technologies. This holds true particularly for new developments in materials handling components and equipment such as the drive systems that transfer power to conveyors, feeders, screens, stackers/reclaimers and other bulk-materials equipment …... read more

| | | |
| --- | --- | --- |
| | For more companies with products in the Drives market - Go Here | |
| | |
| --- | --- |
| FEATURE - Wear Materials | |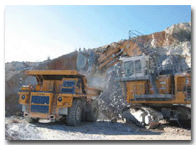 Endurance Contest: Suppliers Steadily Improve Wear-resistant Materials Lineup



OEMs and end users can pick from an expanding range of products, selection tools and installation techniques

By Russell A. Carter, Managing Editor

At a factory in France, a new hydraulic excavator is assembled, tested and disassembled for shipment to an Australian iron ore producer. A few thousand miles to the west, a drilling jumbo hammers away at a hardrock face underground in Canada's Sudbury Basin. At a surface mine in the Southwest U.S., a high-speed conveyor dumps thousands of tons of copper ore each day onto a transfer point. And at a nickel mine in Finland, a tweak to the profile of a gyratory crusher's wear mantle results in a 15% increase in crusher throughput..... read more

Top

| | | |
| --- | --- | --- |
| | For more companies with products in the Wear Materials market - Go Here | |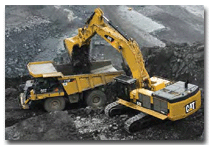 New Hydraulic Excavator Provides Improved Performance


Caterpillar says its new 90-metric-ton (198,000-lb) 390D L hydraulic excavator, which replaces the 385C L, incorporates a refined design that results in a more productive, durable and efficient machine that can handle jobs in a range of aggregates, coal and hard rock mining applications. Powering the new 390D L is the 18.1-liter (1,104 in3) C18 ACERT diesel engine, rated at 523 net hp (390 kW). Refinements in the C18's …. read more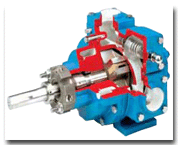 Heat Option for Sliding Vane Pumps


Blackmer, a supplier of positive displacement pumps and reciprocating compressor technologies, has upgraded the 4-in. model of its NP Series sliding vane pumps with optional electric heating. The 4-in. model joins the previously upgraded 2.5- and 3-in. models, completing Blackmer's line of NP Series pumps with this option. The electric heating option may be used in place of jacketed heads in order to provide pump heating for applications…… read more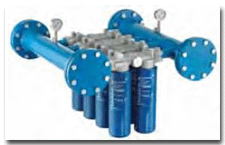 Bulk Fluids Protection


Donaldson's new Bulk Filtration product line incorporates technology designed to clean, protect, and polish bulk fuels and lubrication fluids. Incorporated in the new Bulk Filtration line are newly developed media designed to provide high filtration efficiencies in a single pass, including the 4 μm filter that is compatible with all fuels— diesel, bio-diesel, gasoline, ethanol and more. These media utilize new Donaldson Electrostatic Reduction Technology that prevents any electrostatic…. read more

Top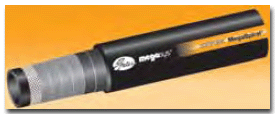 Flexible Hose Reduces Fitting Requirements


Gates recommends its EFG6K MegaSys six-spiral wire hydraulic hose for high-pressure, high-impulse applications on underground mining equipment, where its superior flexibility reduces the need for bent tube fittings. To lower inventory requirements, the hose is engineered with a 6,000-psi (41,368-kPa) pressure rating in all sizes. An optional MegaTuff super-tough hose cover  .…… read more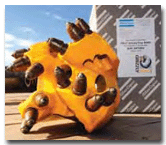 Grizzly Paw Increases Blasthole Penetration Rates


Atlas Copco's Secoroc Grizzly Paw drill bit finished the year by consistently proving out more than two years' of research and development. Its speed, consistency, and endurance make it the most aggressive bit available for penetrating glacial till and coal overburden. The Grizzly Paw's design not only provides rapid rates of penetration but also eliminates the need to switch bits after encountering hard rock…. read more



Flexible Tank Wraps


Powerblanket offers a variety of tank wraps to heat and maintain temperature in large holding tanks. Featuring environmentally friendly, patented GreenHeat Technology, the tank wraps create a barrier of insulated warmth to keep fluids from freezing and viscous materials flowing. The advantage of Powerblanket tank wraps is GreenHeat Technology, a revolutionary heat-spreading system designed to deliver a highly efficient and uniform distribution of heat. The blankets are flexible enough to cover anything from 20-lb propane tanks to 30,000- gal water tanks. They are easily…. read more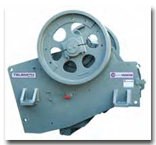 New Jaw Crushers


Telsmith recently unveiled two new jaw crusher models: the H3244 Hydra-Jaw, the largest model to date in the Telsmith Hydra-Jaw Series; and the H2238 Hydra- Jaw. Engineered with a true 32-in. (813- mm) gape and a 44-in. (1,118-mm) width, the H3244 is designed to accept larger feed and can be mounted on portable plants or fixed assemblies. The H3244 (and prior Hydra-Jaw models) incorporates the unique Hydra-Jaw toggle, which provides hydraulic tramp iron relief  .…. read more

Top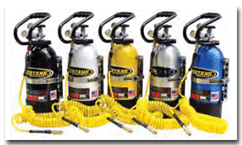 Compressed-air Tanks Offer Remote User Convenience


U.S.-based Power Tank offers portable air systems for workers who need compressed air in remote locations to power air tools. The 2011 Power Tank series features a new SuperFlow HP250 regulator, four tank sizes and new tank colors. The SuperFlow HP250 regulator features a flow rate of 45 cfm (1.2 m3/min) with maximum outlet pressure of 250 psi (17 bar). This regulator, according to the manufacturer, supplies ample flow and pressure….read more
MAY 4–6, 2011: Arminera, Buenos Aires, Argentina. CAEM; Tel: (54-11) 4313-1652, (54-11) 4313-9331; Fax: (54-11) 4313-9328; E-mail: info@caem.com.ar; Web: www.arminera.com.ar
MAY 15–18, 2011: Haulage & Loading, Litchfield Park, Arizona, USA. Contact: Tanna Holzer; Tel: 303-283-0640; E-mail: tholzer@mining-media.com; Web: www.mining-media.com
JUNE 13–17, 2011: Expornor, Antofagasta, Chile. Contact: Industrial Association of Antofagasta; Tel: 56-55-454325; Fax: 56-55-454330; E-mail: exponor@aia.cl; Web: www.exponor.cl
JUNE 21–23, 2011: Longwall USA, Pittsburgh, Pennsylvania, USA. Contact: Tanna Holzer; Tel: 303-283-0640; E-mail: tholzer@mining-media.com; Web: www.mining-media.com
JULY 5–7, 2011: Mining & Engineering Western Australia, Perth Western Australia. Contact: Reed Exhibitions, Luke Griffin; Tel: 02 9422 2339; E-mail: luke.griffin@reedexhibitions.com.au or Peter Thompson; Tel: (02) 9422 2472; E-mail: peter.thompson@reedexhibitions.com.au; Web: www.miningandengineeringwa.com.au
JULY 6–8, 2011: HydroCopper 2011—6th International Seminar on Copper Hydrometallurgy, Viña del Mar, Chile. Contact: Carolina Barahona, Gecamin Ltd.; Tel: (56-2) 652 15 42; E-mail: carolina.barahona@gecamin.cl; Web: www.hydrocopper.cl
SEPTEMBER 7–9, 2011: MAPLA 2011—8th International Mining Plant Maintenance Meeting, Antofagasta, Chile. Contact: Carolina Barahona, Gecamin Ltd.; Tel: (56-2) 652 15 42; E-mail: carolina.barahona@gecamin.cl; Web: www.mapla.cl
SEPTEMBER 21–24, 2011: Mining Indonesia 2011, Kemayoran, Indonesia. Contact: PT Pamerindo Indonesia; Tel: 62 21 316 2001; Fax: 62 21 316 1983/4; E-mail: maysia@pamerindo.com; Web: www.mining-indonesia.com
For a full calendar of mining industry conferences and events - click here
| | |
| --- | --- |
| WHO'S MOVING WHERE | |

Kinross Gold Corp. has appointed Paul H. Barry executive vice president and CFO. He replaces Thomas M. Boehlert who is leaving the company.

Brigus Gold Corp. has appointed Jennifer Nicholson vice president of investor relations. The company also appointed Dana Hatfield CFO following the retirement of Melvyn Williams, the company's current senior vice president and CFO.

Golden Star Resources Ltd. has appointed Sam Coetzer executive vice president and COO. D. Scott Barr, current COO, has retired. He will continue with the company as a consulting technical adviser.

The Doe Run Co. has appointed Aaron Miller vice president of environmental affairs.

TintinaGold Resources Inc. has appointed Louis A. Lepry Jr. president, CEO and a director.

Cameco has appointed Tim Gitzel CEO. Jerry Grandey, current CEO and a board member, is retiring.

Björn Rosengren, senior executive vice president of Atlas Copco AB and president of the business area construction and mining technique, is leaving the company to become president and CEO of Wärtsilä Corp., Finland.

AB Volvo has appointed Olof Persson, currently president of Volvo Construction Equipment, president and CEO of Volvo. He will assume the position September 1 when Leif Johansson retires. As of May 1, Persson will become executive vice president and deputy CEO and work parallel with Johansson.
About - providing an abreviated version of the current print edition of E&MJ, WOMP is distributed throughout the world to decision makers in the global mining industry, the last week of every month.

Subscribe to E&MJ - To receive your own copy of the print edition of E&MJ, click here , and complete your details. E&MJ is available free of charge to qualified readers.

Contact - if you have views, opinons or comments or editoral that you would like to submit, we would be delighted to hear from you - click here

Top