The latest from the
World Mining Equipment
2nd Hand Market
View





Proposed Rule Draws Fire From Former Commissioners



During late November, a letter drafted by retired chairman of the U.S. Federal Mine Safety and Health Review Commission Mike Duffy and signed by 10 former members of the commission notified the Secretary of Labor that it did not agree with the Mine Safety and Health Administration's (MSHA) proposed changes to section 30 CFR 100.

The former commissioners said that they "strongly oppose the proposed rule as an attempt to circumvent the express design of the statute, an unprecedented attack on the review commission's independence and unlawful usurpation of the commission's role as the ultimate and dispassionate assessor of civil penalties under the Mine Act. Thus, we join with the current commission in opposition to the proposed rule......... read more



Steve Fiscor, Editor in Chief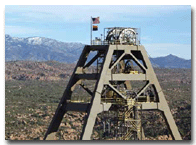 Resolution Completes Deepest Single-lift Shaft in the U.S.
Resolution Copper Mining announced on November 18 the completion of construction of a 28-ft-diameter (8.5-m) exploratory shaft at its Resolution copper project in Arizona to a final depth of 6,943 ft (2,116 m). The project is located in the area of the former Magma copper mine near Superior, Arizona, 65 miles (105 km) east of Phoenix. Construction of the shaft began in 2008.  "Completion of this 1.3-mile-deep vertical shaft is truly unprecedented in North America," said Tom Goodell, general manager of shaft development for the Resolution project........ read more
Antofagasta Acquiring Duluth Metals


Antofagasta plc agreed in early November to acquire all of the shares of Duluth Metals that it does not already own in a friendly, all-cash transaction valued at about C$96 million. At the time of the agreement, Antofagasta already owned approximately 10.4% of Duluth's shares. Antofagasta (40%) and Duluth (60%) are currently joint-venture partners in Twin Metals Minnesota, which is focused on developing a copper-nickelcobalt- platinum-palladium-gold-silver project in the Duluth Complex in northeast Minnesota. The acquisition....... read more

Top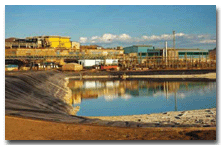 Vedanta Plans Integrated Zinc Project in South Africa


Vedanta Resources has approved a $782 million investment over a threeyear period to develop an open-pit zinc mine in Gamsberg, South Africa, and to modify its Skorpion zinc refinery at Rosh Pina, Namibia, to enable processing of 60% of the Gamsberg concentrates into special high grade zinc metal. The majority of the investment, approximately $630 million, will go toward developing an open-pit zinc mine, concentrator, and associated infrastructure..... read more

Top
Scorpio Mining and US Silver & Gold Agree to Merge


Scorpio Mining and U.S. Silver & Gold entered into a definitive agreement in early November to merge the two companies. The combined company will have two producing silver mines: Scorpio's Nuestra Señora mine at its Cosalá district operations in Sinaloa, Mexico, and U.S. Silver & Gold's Galena mine in northern Idaho. Also in the Cosalá district, Scorpio has its El Cajón silver-copper-gold mine approaching startup and is continuing development of its San Rafael advanced exploration project..... read more
| | |
| --- | --- |
| AROUND THE WORLD - USA & CANADA | |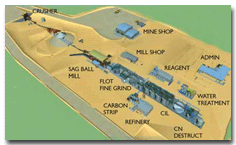 Sierra Club Requests Review of Romarco's Haile Mine Permit


The South Carolina Department of Health and Environmental Control Board received a request from the Sierra Club on November 19 for a review of the proposed mine operating permit issued for Romarco Minerals' Haile gold mine project in Lancaster County, South Carolina. The permit had been approved on November 7 and was due to become effective on November 21. The permit was the final major permit required for the Haile project...... read more
Lundin Reaches Commercial Production at Eagle Mine


Lundin Mining announced on November 24 that its Eagle mine in Michigan's Upper Peninsula has achieved commercial production. Lundin Mining defines commercial production as the ability to maintain average production metrics of 75% of designed throughput, 75% nickel recovery, and production of target-grade nickel concentrate (11% to 16%) for a period of 30 days. The project includes the underground Eagle mine 53 km northwest of Marquette, Michigan, and the Humboldt mill 60 km.... read more

Top
Dominion Diamond Files DAR for Jay Pipe Mining at Ekati


Dominion Diamond Corp. has filed the Developer's Assessment Report (DAR) with the Mackenzie Valley Environmental Impact Review Board for mining of the Jay kimberlite pipe at its Ekati diamond operations in Canada's Northwest Territories. The purpose of the DAR is to meet the requirements of the review board's environmental assessment process. The Jay project is an extension of the current Ekati mining operation, with the potential to extend mine life to.... read more

| | |
| --- | --- |
| AROUND THE WORLD - Latin America | |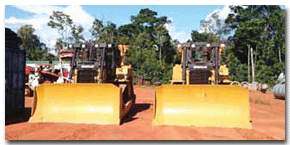 Suriname Government Buys Into Newmont's Merian Gold Project


Newmont Mining reported on November 18 that the government of Suriname has exercised its option to participate in a fully funded, 25% equity ownership stake in the Merian open-pit gold project in northeast Suriname. Government participation will be through Staatsolie Maatschappij Suriname N.V., a Surinamese corporation wholly owned by the state of Suriname…… read more
Goldcorp Withdraws El Morro EIS


Goldcorp has withdrawn its Environmental Impact Study (EIS) for the El Morro copper- gold project in the Atacama Region of north-central Chile. Goldcorp is 70% owner and operator of the project. New Gold holds the remaining 30%. The Atacama Region environmental authority issued an Environmental Assessment Resolution approving the El Morro EIS in October 2013. However, in October the Chilean Supreme Court issued a final ruling that invalidated earlier approval, based on objections…. read more

| | |
| --- | --- |
| AROUND THE WORLD - Australasia | |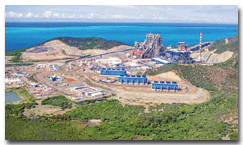 French President Hollande Inaugurates Koniambo Nickel


French President François Hollande officially inaugurated the Koniambo laterite nickel project (Koniambo Nickel) in New Caledonia on November 17. The project is a joint venture between Société Minière du Sud Pacifique (SMSP) (51%) and Glencore (49%). SMSP is the development arm of the North Province of New Caledonia. Construction of Koniambo Nickel began in 2007 and included a mine…. read more



Nautilus Signs Charter Agreement for Seafloor Mining Support Vessel


Nautilus Minerals has entered into an agreement with Marine Assets Corp. for construction and charter of a vessel to be deployed in support of Nautilus's Solwara 1 seafloor mining project in the Bismarck Sea, New Ireland province, Papua New Guinea. The vessel will serve as the operations base for a joint venture to be formed by Nautilus and Papua New Guinea state company Eda Kopa. When completed, the vessel will measure 227 m in length and 40 m in width, with accommodations for up to 180 people …. read more

Top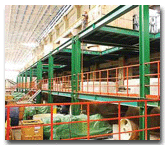 China Gold's CSH Mine Set to Double Production
China Gold International Resources Corp. (CGIR) reported that test production runs at the second 30,000-mt/d heap leaching and processing system at its Chang Shan Hao gold mine (CSH mine) in Inner Mongolia, China, have been completed, and the results are in line with expectations. The facilities entered commercial production in October. During 2014, CGIR has gradually increased the CSH mining rate from 30,000 to 60,000 mt/d to meet the newly expanded processing capacity. Successful production of approximately 6,241 oz and 13,185 oz of gold was achieved in August and September, respectively, from the new facilities…. read more


Oyu Tolgoi Owners Continue Shareholder Talks
Oyu Tolgoi mine operator Turquoise Hill Resources, its parent Rio Tinto and the government of Mongolia reportedly are working together to resolve unsettled shareholder matters and finalize project finance to develop the underground mine at the copper-gold project. Turquoise Hill and Rio Tinto issued a statement saying they have made an offer to the government to resolve these matters in a manner the company believes "is beneficial to all stakeholders."…. read more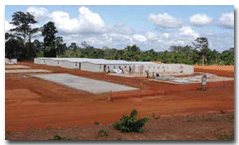 Asanko Gold Project's First Phase Targets 190,000 oz/y in 2016


Asanko Gold has released the Definitive Project Plan for Phase 1 of its two-phase Asanko gold mine project in Ghana. Construction has started on Phase 1, with steady state production planned at 190,000 oz/y. First gold is targeted for the first quarter of 2016 and steady state production for the second quarter of 2016. Phase 1 is slated to produce 2.33 million oz of gold over a 12-year mine life. A study of Phase 2 development is scheduled for completion during…. read more

Ivanhoe Receives Platreef Mining Right


South Africa's Department of Mineral Resources (DMR) and Ivanhoe Mines jointly announced in early November the finalization of the mining right for the development and operation of the Ivanhoe's Platreef mining project on the Northern Limb of the Bushveld Complex. The mining right authorizes Ivanhoe to mine and process platinum group metals, nickel, copper, gold, silver, cobalt, iron, vanadium and chrome at the project. The right was issued for an initial period of 30 years and may be renewed for further periods…… read more

Top
| | |
| --- | --- |
| THIS MONTH IN COAL | |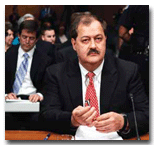 Former Massey CEO Pleads Not Guilty in Federal Court


In his first court appearance since being indicted on four federal felony charges on November 12, former Massey Energy CEO Don Blankenship has plead not guilty to all charges and is now free on bond. The 64-year-old former executive, who was in a Beckley, West Virginia, court November 20 to enter his plea, is facing up to 31 years in prison for criminal offenses including conspiracy to violate mandatory federal mine safety and health standards, conspiracy to impede federal mine safety officials, making false statements to the United States Securities and Exchange Commission (SEC), and securities fraud …. read more

Kiev Ready to Buy Coal from Self-proclaimed Republics in Ukraine


Kiev is ready to buy coal at cost price from the self-proclaimed Donetsk and Lugansk People's Republics, said Ukraine's first deputy energy minister, stressing that it will be cheaper than buying it from abroad. As freezing temperatures come to Ukraine, First Deputy Energy Minister of Ukraine Yury Zyukov said that the Kiev government is ready to buy some 2.1 million metric tons (mt) of coal, currently stored at warehouses on the territories controlled by independence supporters, RIA Novosti reported. "If we have a cost price of 650 hryvnia …. read more

Westmoreland Coal Will Buy Oxford Resources Partners
Westmoreland Coal Co. will acquire the general partner of Oxford Resource Partners, which will allow it to enter the master limited partnership (MLP) space. As part of the arrangement, the company will contribute royalty-bearing coal reserves at the Kemmerer mine in Wyoming, USA. The transaction will allow Oxford to resume quarterly distributions to shareholders and refinance its existing credit facilities on better terms, including additional credit capacity to fund future acquisitions. Following these transactions, Oxford will continue…. read more
| | |
| --- | --- |
| FEATURE - Productivity | |

Picking a Path to Productivity
Strong metals-market prices and rising demand often mask operational inefficiencies during super-cycle years. Mired in the current post-boom slump, producers are taking a closer look at cost-effective strategies to prepare for the next upturn

By Russell A. Carter, Managing Editor

AThe global mining boom that pushed mineral production to record levels and drew upward of $74 billion of new project investment money into the project pipeline as recently as 2011 is officially over. Overall, mining project investment is estimated to have grown by 274% between 2002 and 2012, but once the downturn began, the falloff was steep: Our annual project survey, published in January, noted that only 95 new projects, with a total projected cost of $38 billion, entered the pipeline in 2013. This compares with 113 projects (valued at $47 billion) in 2012 and the peak year of 2010, when 167 projects worth $115 billion were reported. As always, however, metals prices eventually softened and prospects……. read more

| | |
| --- | --- |
| FEATURE - Blasting | |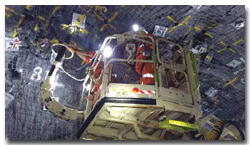 Specialized for Explosive


The development of bulk explosives brought with it the need for new concepts in handling and charging.

By Simon Walker, European Editor

Remember when the preparation of bulk ANFO involved taking a bag of fertilizer, adding a measure of diesel fuel and blending thoroughly in a converted concrete mixer on the back of a pick-up truck? No matter that there was a bit of spillage, or that the blend was not quite the same from batch to batch. It did the job. But slowly. Fast forward to the high-pressure environment of drilling and blasting in a modern open pit, or in an underground development heading, and the room for "give-ortake" in explosives handling and charging is no longer there. With blastholes set out and orientated by GPS to give the optimum breakage in the specific pit conditions... read more

Top

For more companies with products in the Blasting market -
Go Here
| | |
| --- | --- |
| FEATURE - Mining Tires | |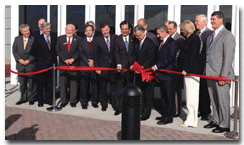 From Aiken County, USA, to the World


Bridgestone opens first U.S. mining tire manufacturing facility.

By Steve Fiscor, Editor-in-Chief

Extending its leadership in the heavy-duty, earthmoving tire segment, Bridgestone Americas opened its first giant off-road radial tire plant during November. Based in Aiken County, South Carolina, the 1.5-million- ft2 manufacturing facility produces various off-road radial tires for mining equipment, including ultra-class haul trucks. The new plant strengthens Bridgestone's ability to meet global demand for mining tires now and in the future. About 400 people, including several mining executives, gathered to commemorate the grand opening. Aiken County Plant Manager Ron Brooks emceed the ceremony, which included speeches from Kazuhisa Nishigai, COO, Bridgestone Corp., and Gary Garfield, president and CEO of Bridgestone Americas, along with other Bridges…... read more


For more companies with products in the Tires market -
Go Here
| | |
| --- | --- |
| FEATURE - Ventilation | |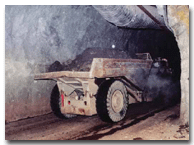 Ventilating for Diesel Particulates


With diesel-engine vehicles ubiquitous in underground mining, and Tier 4 Final requirements now in place, research is focusing on how best to operate ventilation systems to handle residual emissions.

By Simon Walker, European Editor

The introduction of diesel-engine vehicles into underground mining in the late 1920s brought with it a whole new set of challenges, not all of which have been addressed completely yet. Locomotives led the way, with the subsequent move toward trackless haulage and personnel transport in both coal and hard-rock mines adding further complexity to the situation. National research organizations were, in some respects, well ahead of the game; for example, the U.S. Bureau of Mines began its work on the effects of diesel emissions underground as early as the 1930s. This program continues..... read more

Top


For more companies with products in the Ventilation market -
Go Here
| | |
| --- | --- |
| 2nd HAND MARKET | |
The latest listings from the World Mining Equipment Market - for more details click the image
For more details on the WME - Market -

Go Here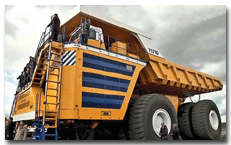 High-strength Steel Mining Applications Recognized in Design Competition


Two mining-related products were included in this year's competition for the Swedish Steel Prize, a contest established by Swedish steelmaker SSAB in 1999 to recognize and reward creative, innovative products or solutions that utilize highstrength steel. Brazilian iron ore producer Vale was nominated for utilizing Hardox 450 in the design and fabrication of a screening grid, or grizzly, to protect crushers…. read more

World's Largest Cone Crushers Go Into Service at African Mine
As ore grades decline at mines worldwide, more ore needs to be processed to obtain the same amount of the valuable contained mineral and to meet production targets. This often results in increased processing costs and can prove problematic for miners. Metso said it is responding to this challenge by developing larger, more energy-efficient equipment for minerals processing. One example of this effort is the MP2500, billed as the world's largest cone crusher, two of which will be installed at First Quantum Minerals Ltd.'s Sentinel copper mine in Zambia. The installation is scheduled to be fully…… read more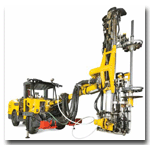 Bolter for Small Underground Spaces


Atlas Copco's fully mechanized Boltec bolter is a compact unit suited to work in smaller tunnels and mines. The mechanized rock bolting rig can be used to place 5- to 8-ft (1.5- to 2.4-m) bolts in areas with roof heights from 9 to 25 ft. Using Atlas Copco's Rig Control System (RCS), the Boltec S is designed for repeatable precision and efficiency while positioning, drilling and bolting. Operators control all drilling and bolting functions with just two multifunctional levers on a single operating panel. The Boltec S is mounted on an articulated four-wheel…. read more

Top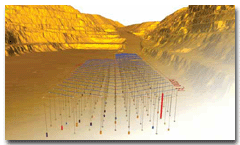 Drill/Blast Software Adds Cost-cutting Tools


Maptek says the latest release of its BlastLogic drill and blast accuracy management system can help to reduce costs for mining operations. BlastLogic Version 2.0 adds tie up tools, blast modeling and inventory management. With tie up tools, users can quickly create and compare multiple design scenarios. BlastLogic 2.0 directly targets fragmentation, vibration and overpressure issues, providing blast modeling previews to help determine if the design will produce the…… read more

Meters Made for Flotation Bubble Control


Fluid Components International offers the ST50 and ST100 air/gas mass flow meters for accurate measurement to control bubble production for froth flotation. According to the vendor, the ST50 and ST100 Series are calibrated for superior accuracy in FCI's NIST-approved calibration laboratory, and their thermal dispersion mass flow sensors and rugged packaging are ideal for dirty industrial environments. Designed specifically for compressed air and nitrogen flow applications, the ST50 comes with two standard calibrations. Custom calibrations are also…. read more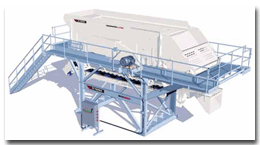 Horizontal Screen Tops Terex's Modular Line


Terex Minerals Processing Systems has launched the MHS8203 horizontal screen module—its largest modular screening unit to date—thus increasing the screening capacity and application capabilities of its existing modular product range. The MHS8203 features the new Terex Cedarapids LJ-TSV 8 x 20-ft (1,438 x 6,096-mm) screen with El-Jay oval stroke action. The module's blending gate system and rolling chute mechanism…. read more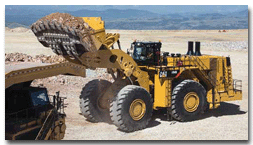 New Cat Loader and Mining-Class Excavator: Redesigned from the Ground Up


Caterpillar's Global Mining group recently previewed two new earthmover models for the trade press at its training, demonstration and testing site near Tucson, Arizona. One is an all-new version of the 994 wheel loader, the flagship of the Cat loader line for 25 years; and the other, a 250-tonclass hydraulic excavator that began as a concept at a competing company but will enter the market  .…. read more

Top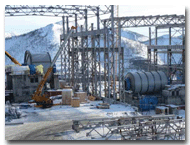 Innovative Gear Drive Solution for Grinding Mills


Cemtec GmbH, an Austrian company, develops and executes projects for the mineral processing industry worldwide. One of its latest projects involves a Russian gold operation where, with the installation of two large, high-powered grinding mills, up to 30,000 metric tons (mt) of ore will be processed daily after startup in 2015. According to Cemtec and mill-drive supplier Siemens, it took just 10 months for them to jointly design and install a complete solution for the operation's grinding requirements. Cemtec's purchasing manager, Stefano Pellisetti, commented, "The drive solution realized here….read more
FEBRUARY1–4, 2015: 41st Annual Conference on Explosives and Blasting Technique, New Orleans, Louisiana. Contact: Web: www.isee.org/2015-conference/
EBRUARY 15–18, 2015: 2015 SME Annual Conference & Expo CMA 117th National Western Mining Conference, Colorado Convention Center in Denver, USA. Contact: Web: www.smeannualconference.com/
MARCH 1–4, 2015: PDAC 2015, Metro Toronto Convention Centre, Toronto, Canada. Contact: Web: www.pdac.ca/convention
APRIL 27–29, 2015: Coal Prep 2015 Conference, Lexington Center, Lexington, Kentucky, USA. Contact: Web: www.coalprepshow.com
MAY 11–15, 2015: Exponor Chile 2015, Community Activity and Trade Fairground, Association of Industries of Antofagasta, Antofagasta, Chile. Contact: Web: www.exponor.cl/
MAY 17–19, 2015: Haulage & Loading 2015, Wigwam Resort, Phoenix, Arizona, USA Contact: Tim Fearney, show director. Tel: +1 678-822-9804; E-mail: tfearney@mining-media.com; Web: www.haulageandloading.com
MAY 27–28, 2015: AIMS 2015 Mineral Resources and Mine Development, Aachen, Germany. Contact: Tel: +49-241-80 95673; Fax: +49-241-80 92272; E-mail: aims@bbk1.rwth-aachen.de; Web: www.aims.rwth-aachen.de
JUNE 16–18, 2015: Longwall USA Exhibition and Conference, David L. Lawrence Convention Center, Pittsburgh, Pennsylvania, USA. Contact: Web: www.longwallusa.com
For a full calendar of mining industry conferences and events - click here
| | |
| --- | --- |
| WHO'S MOVING WHERE | |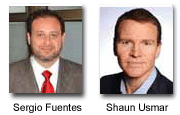 Barrick Gold Corp. appointedSergioFuentes as executive project director  for Pascua-Lama. Fuentes was most recently vice president, projects, for Codelco. Shaun Usmar was appointed senior executive vice president and CFO designate, following the departure of Ammar Al-Joundi.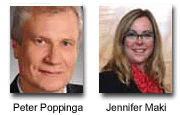 Vale announced that Peter Poppinga will assume the position of executive director for ferrous minerals. José Carlos Martins, who previously held the position, has left the company. Poppinga joined Vale in 1999 in the iron ore commercial area. In 2011, he was appointed executive director of base metals and IT.Jennifer Maki will take over as executive director of base metals.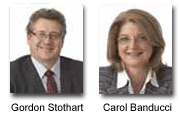 IAMGOLD has reorganized its top executive leadership, reducing the team by 40%. The following will report to Steve Letwin, president and CEO: Gordon Stothart, executive vice president and COO; Carol Banducci, executive vice president and CFO; Benjamin Little,senior vice president corporate affairs, people and safety; Craig MacDougall,senior vice president exploration; and Jeffery Snow,general counsel and senior vice president, business development.Robert Carreau, senior vice president, health, safety and sustainability; Denis Miville-Deschênes, senior vice president, project development; and Paul Olmsted, senior vice president, corporate development, are leaving the company.

Cla ude Resources appointed Brian Skanderbeg as president CEO. He joined Claude in 2007 and was appointed senior vice president and COO in 2012.

Champion Iron appointed David Cataford as the vice president of engineering. He will assume responsibility for delivering the feasibility study for the Consolidated Fire Lake North (CFLN) project.

Dr. Barry Wills, of MEI, was the recipient of The Distinguished Service Award of the International Mineral Processing Council (IMPC). This special honor is awarded to persons who have over a sustained period made distinguished and noteworthy contributions to the field of Mineral Processing. Dr. Wills is the third recipient of this award. After gaining industrial experience in Zambia and in U.K., he devoted 22 years to teaching mineral processing students at Camborne School of Mines, in Cornwall, U.K. From his needs as a lecturer grew a seminal and successful book "Mineral processing Technology" in 1979. In 1999, he created, along with his daughter Amanda, MEI Online, now a respected and well-known source of data and information.

John I. Kyle joined Behre Dolbear Group to oversee the firm's business throughout the Americas region.

Tons Per Hour hired Dr. Paul C. Lessard as vice president in charge of technical solutions and marketing. Previously, he worked at Graniterock in product development.
About - providing an abreviated version of the current print edition of E&MJ, WOMP is distributed throughout the world to decision makers in the global mining industry, the last week of every month.

Subscribe to E&MJ - To receive your own copy of the print edition of E&MJ, click here , and complete your details. E&MJ is available free of charge to qualified readers.

Contact - if you have views, opinons or comments or editoral that you would like to submit, we would be delighted to hear from you - click here

Top