Rio+20 and the Mining Sector



Rio de Janeiro will soon host world leaders, along with thousands of others including those from the private sector and non-governmental organizations (NGOs), at the Rio+20 Conference (www.uncsd2012.org/rio20/). The event will take place June 20-22, 2012—the 20th  anniversary of the 1992 U.N. Conference on Environment and Development.

The topics for discussion will revolve around reducing poverty, advancing social equity and ensuring environmental protection as the world's population grows. Whether Rio+20 succeeds or fails, the mining business will play an important role in a sustainable outcome for all three of those areas. Rio+20 is more formally known as the U.N. Conference on Sustainable Development. Officially, the conference will focus on two themes: How to build a green economy ......... read more


Steve Fiscor, Editor in Chief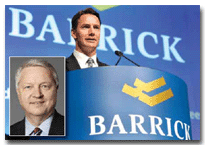 Citing Poor Share Performance, Barrick Appoints New CEO
Barrick Gold Corp. has appointed Executive Vice President and CFO Jamie Sokalsky president and CEO, replacing Aaron Regent, who had held the position since January 2009. Sokalsky will also replace Regent on Barrick's board of directors. In addition, John L. Thornton, currently a Barrick director, has been appointed cochairman of Barrick's board of directors. "On behalf of our board, I would like to thank Aaron for his significant contribution to Barrick's development. We are fully committed to maximizing shareholder value......... read more
Rio Tinto and Chalco Finalize Simandou Joint Venture


Following completion of all Chinese regulatory approvals, Rio Tinto and Chalco have completed the formation of their joint venture to develop and operate the Simandou iron ore project in Guinea. As a result, a consortium led by Chalco has made an earn-in payment of $1.35 billion, in line with an agreement reached with Rio Tinto in March 2010. Rio Tinto and the Chalco consortium now hold 53% and 47% interests, respectively, in the joint venture, which translates into 50.35% and 44.65% interests in the Simandou project....... read more

Top
AngloGold Ashanti Budgets for Projects


AngloGold Ashanti's board of directors has approved investments totaling $1.9 billion over the next five years to expand its Cripple Creek & Victor (CC&V) mine in Colorado, USA, and to develop the Mongbwalu and Kibali projects in the Democratic Republic of Congo. The projects will be funded internally and are expected to contribute additional annual production of more than 500,000 oz of gold to AngloGold Ashanti. At CC&V, expansion at a capital cost of approximately $557 million over the next five years is expected to help boost..... read more

Top
Canadian Malartic Mill Returns to Full Production


Osisko Mining Corp. reported that the Canadian Malartic mill returned to full operational status May 19, 2012. This follows the earlier reported May 9 fire and completion of temporary repairs to the damaged No. 4 cyclone set. The mill resumed partial operation May 16, with the grinding circuit using three of the four cyclone sets and two of the three ball mills, as well as the semi-autogenous grinding (SAG) unit. Completion of temporary repairs to the fourth cyclone circuit and the completion of scheduled maintenance on the primary and secondary..... read more
| | |
| --- | --- |
| AROUND THE WORLD - USA & CANADA | |




AuRico Pours First Gold at Young-Davidson


AuRico Gold poured the first gold at its Young-Davidson mine in the Abitibi gold belt of northern Ontario April 30, 2012. Open-pit mining rates averaged about 24,000 mt/d of ore and waste during April, and AuRico is targeting 35,000 mt/d by the end of the second quarter. Commercial production will be declared once the mill averages a minimum throughput of 5,100 mt/d over a 30-day period and the open-pit averages 29,750 mt/d over a 30-day period. AuRico expects to achieve these operating rates early in the third quarter.... read more
Iamgold Acquiring Trelawney and Its Côté Lake Deposit


Iamgold and Trelawney Mining and Exploration announced an agreement in late April 2012 whereby Iamgold will acquire Trelawney in a transaction valued at about C$505 million. Trelawney is a Canadian junior company focused on the development of the Côté Lake deposit located adjacent to the Swayze greenstone belt in northern Ontario, about 200 km by road northwest of Sudbury and 120 km by road southwest of Timmins. The transaction is expected to close by the end of June. In February 2012, Trelawney announced an updated mineral resource estimate for Côté Lake, comprising.... read more

Top
Trevali Buys Caribou Mine and Mill in New Brunswick


Trevali Mining announced an agreement in mid-May 2012 to acquire Maple Minerals Corp., a private company that owns the currently inactive, 3,000-mt/d Caribou mine and mill in the Bathurst mining camp of northern New Brunswick. The milling operation includes a metallurgical and geochemical laboratory and a permitted tailings treatment facility. Trevali paid for the purchase with Trevali shares valued at about C$23.8 million The Caribou mine and mill operated for approximately 13 months prior to going into receivership in 2008 due to depressed commodity prices. Trevali will use the mill to process ore.... read more
| | |
| --- | --- |
| AROUND THE WORLD - Latin America | |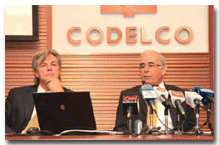 Codelco's Chairman Steps Down Unexpectedly


Chile's Corporacion del Cobre Nacional (Codelco) announced that its highly respected Chairman, Diego Hernandez, tendered his resignation effective June 1. He cited personal reasons as the reason for his decision. Some analysts are now speculating on Codelco's ability to achieve its ambitious copper growth initiatives. Codelco has appointed Thomas Keller Lippold, current vice president of administration and finance, as the new CEO. Thomas Keller, 55, is a commercial engineer from Adolfo Ibañez University (Universidad Adolfo Ibáñez) and has an MBA from Chicago University. He participated…… read more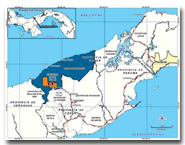 Inmet Starting Construction at Cobre Panama


Inmet Mining announced in early May 2012 that basic engineering for the Cobre Panama project in Panama is complete. Later in the month, the company reported the closing of an offering of $1.5-billion aggregate principal amount of 8.75% senior unsecured notes maturing in 2020, the net proceeds of which will be used to fund development of the project. With this closing, Inmet's board granted its approval to start construction of Cobre Panama. The Cobre Panama project is located in the Donoso district of Panama and is owned 80% by…. read more

| | |
| --- | --- |
| AROUND THE WORLD - Australasia | |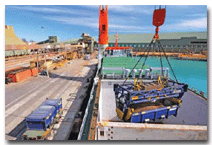 Sandfire Completes First Shipment from DeGrussa


Sandfire Resources has completed the first shipment of Direct Shipping Ore (DSO) from its flagship DeGrussa copper-gold roject, located 900 km north of Perth in Western Australia. The 6,600 dry metric tons (mt) of DSO grading approximately 30% copper departed from Geraldton on the Flinterland for China. The shipment has an estimated value at the current spot copper price of approximately A$13 million. The highgrade DSO mined from the open-pit will be sold under two sales contracts, with MRI Trading AG and Yunnan Copper Corp. Ltd…. read more



Vista Advancing Feasibility Work at Mt. Todd


As part of an ongoing feasibility study, Vista Gold has reported the initial results of a sampling and metallurgical testing program on the existing heap leach pad as well as additional results from its drilling program at its Mt. Todd gold project in Northern Territory, Australia. Regarding the existing heap leach pad, Vista President and CEO Fred Earnest said, "The drilling and subsequent bottle roll test results from the existing Mt. Todd heap leach pad are causing us to consider some new aspects of the Mt. Todd gold project. The potential to convert what we had …. read more

Top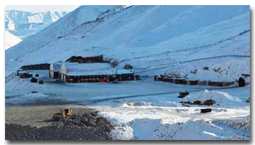 Kinross Starts Construction at Dvoinoye
Kinross Gold has started construction at its Dvoinoye underground gold mine project, located about 100 km north of its Kupol gold operations in the Chukotka region of far-east Russia. The Dvoinoye mine is expected to produce 1,000 mt/d of ore to be shipped to the Kupol mill, which will be expanded to process approximately 4,500 mt/d. Gold equivalent production from Dvoinoye ore for the first three full years of operation is expected to average between 215,000 and 250,000 oz/y, providing total expected production from Kupol of 650,000 to 700,000 oz/y. Dvoinoye is scheduled…. read more

Tongling Signs Purchase Agreement for Nautilus
China's Tongling Nonferrous Metals Group has signed an agreement to purchase 1.1 million mt/y, subject to a plus or minus 20% variation, of material mined by Nautilus Minerals at its Solwara 1 seafloor mining project in the Bismarck Sea, Papua New Guinea. Tongling will process the material into a copper concentrate at facilities in the city of Tongling, alongside the Yangtze river, and then smelt the concentrate at its smelting facilities. The purchase price to be paid by Tongling will be based on the quality of the copper concentrate produced. The agreement covers a period of three years, beginning with the first delivery of product from Solwara 1, targeted for the fourth quarter of 2013…. read more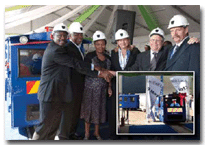 Anglo American Platinum Pioneering Fuel Cell Locomotive


Anglo American Platinum unveiled a prototype platinum-based fuel-cell-powered mine locomotive in South Africa in mid-May 2012. Surface testing of the locomotive is planned to take place during the third quarter. The industry-leading project was delivered in collaboration with Vehicle Projects, Trident South Africa and Battery Electric. After the initial testing period, the partnership will construct five fuel-cell locomotives for underground use at one of Anglo American Platinum's mines…. read more

African Barrick Adding New Circuit at Bulyanhulu
African Barrick Gold is adding a new 2.4-million-mt/y carbon-in-leach circuit at its Bulyanhulu processing plan in northwest Tanzania. The new circuit will provide for hydraulic reclamation of the current tailings storage facility and simultaneous treatment of all current flotation tailings through a purposebuilt plant. An existing 300,000-mt/y plant will be decommissioned following the start-up of the new plant. Feed for the new plant for the first six years will be made up of the historical material reclaimed from the tailings storage facility and from cleaner and rougher tailings generated…… read more

Top
| | |
| --- | --- |
| THIS MONTH IN COAL | |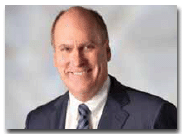 Alliance CEO Offers a Positive Perspective


Alliance Resource Partners President and CEO Joseph Craft III, whose Tulsa, Okla.- based company is the third-largest coal producer in the Eastern United States, predicts domestic coal consumption will reach a low point this year before starting back up the recovery slope in 2013. That may help explain why Alliance continues to develop and open new mines in the Illinois Basin and Northern Appalachia while many producers are pulling back in the teeth of a triple whammy for the coal industry: Decade-low natural gas prices coupled with tougher federal Environmental Protection Agency rules that are causing some electric utilities to retire older coal…. read more

Peabody Mines Approve New Labor Contracts


Peabody Energy announced that workers at its Wambo and Wilpinjong mines in New South Wales have recently approved new labor agreements. Together, the new agreements cover more than twothirds of the company's high-value thermal coal exports from Australia. "These new agreements were approved by an average of 80%, indicating a clear show of support from workers at our operations in Australia," said Peabody President-Australia Eric Ford. "They follow the overwhelming approval of the new three-year North Goonyella enterprise agreement in Queensland last month…. read more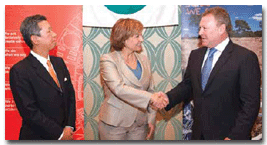 Xstrata, JX Nippon Initiate Prefeasibility Study in BC
The British Columbian Premier, Christy Clark, joined Xstrata Coal and JX Nippon Oil & Energy Corp. recently to announce the joint venture's investment of $35 million in British Columbia to conduct a prefeasibility study of the Suska coal project, located between Tumbler Ridge and Chetwynd. The announcement was made in Tokyo as part of Premier Clark's trade mission, which included stops in Japan, Korea and the Philippines. "Through Canada Starts Here: the BC Jobs Plan, our government is working to grow our economy and this recent investment confirms that we are on the right track," said Premier Christy Clark. "Our industry partners can feel confident about their investments because of British Columbia's low taxes, skilled workforce, and a transportation…. read more
| | |
| --- | --- |
| FEATURE - Mine Development | |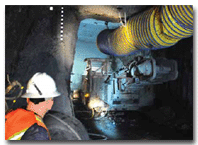 Rodeo's Roadheader Experiment Pays Off
Mechanical cutting provides a safe solution to a hot problem at this Nevada gold mine

By Russell A. Carter, Managing Editor

The world's folklore contains countless tales of heroes fighting fire-breathing dragons and other fearsome foes to a) rescue villages, b) save maidens in distress, or c) reap a rich reward. In today's high-tech world, the battles, tactics and rewards are quite different than their medieval predecessors, but every now and then a story line reverts to the classic formula. In a underground mining project currently taking place in Nevada's famous Carlin Trend, for example, the quest involves a campaign to gain access to millions of dollars worth of formerly untouchable gold ore—but in this tale, traditional roles are jumbled: The hero is a large……. read more


For more companies with products in the Road Headers market -
Go Here
| | |
| --- | --- |
| FEATURE - Haulage | |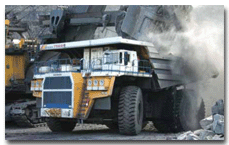 Taking the Train


Haulage by trucks with trailers, often combined into multi-unit 'road trains,' is gaining acceptance—niche by niche—in an industry dominated by rigid-body rigs

By Russell A. Carter, Managing Editor

The rigid-body haul truck is an icon of the technology required to move massive amounts of ore and waste in surface mining operations. For conventional, large-scale applications it's probably safe to assume that most mine operators regard rigid-body rigs as the gold standard for haulage efficiency in typical mine conditions.But, not unlike the recent slippage in gold prices, some industry observers have perceived a slight softening in the haulage status quo—opening a window of opportunity for enterprising truck builders to demonstrate that rigid-body fleets are not always the best high-tonnage haulage solution ..... read more

Top

For more companies with products in the Load Haul Dump Vehicles market -
Go Here
| | |
| --- | --- |
| FEATURE - Base Metals | |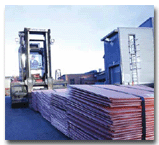 Base Metals: What Lies Ahead?


A look at current developments and the future potential for copper, zinc and lead

By Simon Walker, European Editor

For the past decade, the mining world has gotten used to strong prices for base metals. Even the shock slump of 2009 was short-lived in comparison to the general economic picture, with Chinese customers continuing to absorb virtually everything available. Chinese demand for copper, zinc and lead has supported prices for all three commodities, initially for export-led growth and more recently as the country's domestic market has burgeoned. In response, the world's major mining companies have pushed ahead with new developments, particularly in copper, committing to both new mines and brownfield expansions of existing operations. The big question now, however, is whether their enthusiasm for capacity…... read more

| | |
| --- | --- |
| FEATURE - Peru Gold | |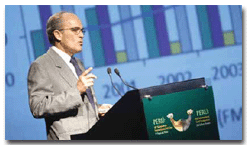 Peru Keeps Gold Production, but Loses Weight Overall


The country's mining industry has reached a transition point and its success could continue for a long time, depending on how it deals with the issues it faces today

By Alfonso Tejerina

The Westin Lima Hotel and Convention Center, inaugurated just a year ago, was the venue chosen to host the 10th International Gold Symposium and 2nd Silver Forum. Standing as the city's tallest building, it is a good reflection of Peru's uninterrupted economic growth over the last decade, driven to a great extent by the mining industry. Although the country's mining sector has experienced tremendous growth since the 1990s, production has fallen over the last three years, and the stalemate over Yanacocha's Conga project has raised a number of questions over the industry's future..... read more

Top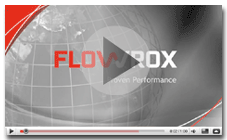 Flowrox - Proven Performance in Mining
Flowrox has provided solutions for high-wear and aggressive processes in more than 50,000 installations in mining, metallurgy and mineral applications around the world. Flowrox valves and pumps have proven their superior quality, reliability, excellent wear-resistance and antijamming properties in these applications... watch the video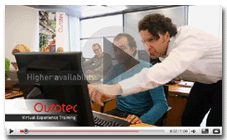 Outotec - Virtual Experience Training
Outotec Virtual Experience Training improves trainees knowledge and skills on how to operate a process circuit by exploiting an advanced process simulator developed by Outotec ... watch the video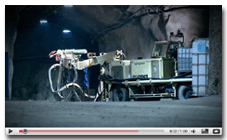 Normet - Spraymec 8100 VC
Spraymec 8100 VC is an electro-hydraulic self-propelled mobile concrete sprayer which optimizes concrete spraying in tunnel projects with variable tunnel cross sections.... watch the video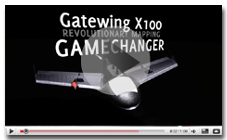 Gatewing X100. Taking mapping to the next level
Imagine being able to achieve highly accurate mapping, whenever and wherever needed, even in less than favourable weather conditions (wind, light rain, cloud cover) where conventional photogrammetry may not be possible, while keeping both feet firmly on the ground. All this is now available at a reasonable price. Introducing the Gatewing X100 revolutionary aerial mapping and surveying system.... watch the video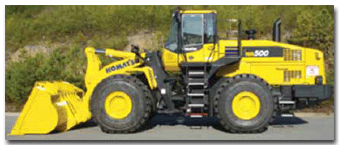 Mid-size Wheel Loader Designed for Improved Productivity


Komatsu America's new WA500-7 wheel loader is powered by an EPA Tier 4 Interim and EU Stage 3B emission-certified SAA6D140E-6 engine with 353 net hp (263 kW) and has an operating weight of 76,611 lb (34,750 kg) when equipped with a 7.3-yd3 (5.6-m3) general-purpose bucket. Improvements include Smart Loader Logic, which can save fuel by adjusting engine torque to match the application. The WA500-7 provides easy service access, increased cooling capacity, wider cooling fin spacing, and a standard autoreversing fan to help keep the radiator clean. A diesel particulate filter and regeneration system are integrated to keep the operator aware of its status, yet not interfere  with daily operation …. read more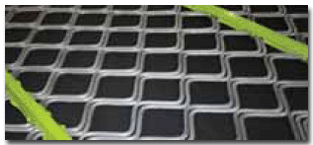 Screening Media Resists Impact Damage and Pegging


Major Wire Industries claims its Flex-Mat 3 Double-Wire high-performance, self-cleaning screen helps mining operations increase production when screening highimpact, heavy and abrasive material on top decks. The side-by-side wire design adds a slight spring to the wire that absorbs impact from heavy material or when it is dropped from a longer distance. Flex-Mat 3 vibrating wire technology, combined with this side-by-side wire design, increases screen capacity and throughput, while eliminating pegging on top decks and the…… read more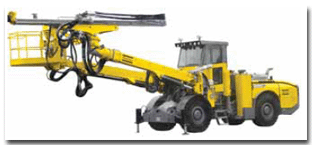 Multi-purpose Drilling Rig for Mining and Tunneling


Atlas Copco's new Boomer E1 C-DH face drilling rig is a single-boom, dieselhydraulic multipurpose unit specifically designed for mine areas lacking water and electrical infrastructure. The Boomer E1 CDH comes with dual onboard 118-gal (446-liter) water tanks and a six-cylinder, 232-hp (173-kW) Deutz diesel engine to drive the rig, its boom and the drill's hydraulic pumps. The E1 C-DH is one of the largest diesel-hydraulic face-drilling rigs on the market, with a coverage area of up to 1,022 ft2 (95 m2)—a 38% improvement over its predecessor. The multipurpose capabilities of the new machine are enhanced with the addition of an optional …. read more

Top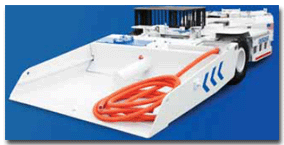 Rock Dust Bucket Offers Performance Features


Fairchild International, a U.S.-based manufacturer of underground mining equipment, is now offering an Onboard Rock Duster Bucket for its 35C Scoop series and all additional makes and models of underground scoops. The bucket is equipped with a built-in compartment to accommodate a rock dusting system supplied by TDT, LLC. According to Fairchild, having an onboard rock duster bucket offers many benefits to mine operators, including easy compliance with rock dusting regulations; ability to clean and spread rock dust in one trip without having to load a separate rock duster; greater visibility compared with a traditional scoop flinger rock dusting system; and elimination of the need  .…… read more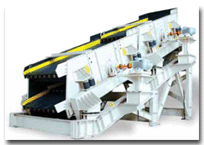 Screen Line Offers Alternative to Conventional Grizzly Feeders


W.S. Tyler says its line of N-Class vibrating screens features technology and design benefits allowing the N-Class to serve as an alternative to grizzly feeders for mining scalping applications. According to the manufacturer, the N-Class is flexible enough to fit into most operations with an apron feeder, yet features advanced eccentric screening technology to handle heavy-duty applications. It creates a self-cleaning action that reduces blinding and pegging while improving overall screening efficiency. The N-Class can be used with perforated plate screen media up…. read more



Mobile Conveyor Built for Heap Leach Applications


The TeleStacker Conveyor from Superior Industries is a heavy-duty telescoping radial stacking conveyor that is claimed to offer the ability to stockpile 30% more material per move than similar radial stackers, and an operating tonnage ranging from 200 to 5,000 t/h. The machine is available as a specially configured Mine Duty model designed and built for the mining industry, and heap leaching applications in particular. A key element of the TeleStacker design is the patented FB Undercarriage support system, which…. read more
Northland Orders Railcars from Kiruna Wagon


Sweden's Kiruna Wagon, a manufacturer of railroad rolling stock, has signed an order for 150 iron-ore railcars with mining company Northland Resources. The railcars are scheduled for delivery between January 1, 2013, and May 5, 2014. As reported last month in E&MJ (See "Northland Finalizes Logistics and Mill Operational Agreements for Kaunisvaara," May 2012, p. 151), Northland also has an option to buy up to 92 additional railcars from Kiruna Wagon. The railcars, rated at about 98 metric tons capacity, will transport iron ore concentrate from Northland's transshipment terminal in Pitkäjärvi, Sweden, to the ice-free port of Narvik, Norway, a distance of 226 km .…. read more

Top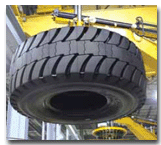 Michelin to Expand North American OTR Tire Production


Michelin North America announced it is planning an additional expansion of its earthmover tire operations in the United States. The company said it would break ground in mid-April on a new manufacturing plant in South Carolina, and also expand its existing earthmover tire facility in Lexington, South Carolina. Initial production from the new plant, comprising 49-in. and larger radial OTR units, is scheduled for 2013. The two projects represent a $750- million investment and are in addition to Michelin's 2011 commitment to invest $200 million in its existing Lexington passenger and light truck tire manufacturing facility. This expanded operation at Lexington will begin production in October….read more
JULY 4–6, 2012: III International Mining and Metallurgy Congress, Astana, Kazakhstan Contact: Gulziya Asylbekova; Tel: 7 (727) 258 10 11; E-mail: g.assylbekova@expo-kz.kz; Web: www.expo-kz.kz
JULY 16–20, 2012: Economic & Evaluation Investment Decision Methods, 5-day course, Golden, Colorado, USA Contact: Colorado School of Mines; Web: www.csmspace.com
JULY 24–26, 2012: Queensland Mining & Engineering Exhibition, Mackay, Australia. Contact: Warren Queenan, Sales Manager, Reed Mining Events; Tel: 61 2 9422 2563; E-mail: warren.queenan@reedexhibitions.com.au; Web: www.queenslandminingexpo.com.au
AUGUST 28–30, 2012: Mining & Energy NSW 2012 Exhibition, Newcastle, New South Wales, Australia Contact: Warren Queenan, Sales Manager, Reed Mining Events; Tel: 61 2 9422 2563; E-mail: warren.queenan@reedexhibitions.com.au; Web: www.miningandengineeringnsw.com.au
SEPTEMBER 5–6, 2012: MEMSA Annual Technical Symposium, Clearwater, Florida, USA Contact: Mining Electrical Maintenance Association.; Web: www.miningelectrical.org
SEPTEMBER 10–14, 2012: Electra Mining Expo, Johannesburg, South Africa Contact: Specialized Exhibitions (Pty) Ltd.; Tel: 27 (0) 11 835 1565; Fax: 27 (0) 11 496 1363; Web: www.electramining.co.za
SEPTEMBER 12–14, 2012: ExpoMINA 2012, Lima, Peru Contact: In the USA and Canada: Giles Hazel; Tel: 201-251-2600 ext. 127; E-mail: gilesh@kallman
SEPTEMBER 24–26, 2012: MINExpo, Las Vegas, Nevada, USA. Contact: Hall-Erickson Inc.; Tel: 866-717-6463; E-mail: minexpo@heiexpo.com; Web: www.minexpo.com
For a full calendar of mining industry conferences and events - click here
| | |
| --- | --- |
| WHO'S MOVING WHERE | |
Ivanhoe Mines has appointed Kay Priestly CEO. Priestly previously was a senior executive at Rio Tinto and has served as a director of Ivanhoe Mines since February 2011. Most recently, she served as CFO of Rio Tinto's global Copper product group. She joined Rio Tinto in 2006 as CFO at Rio Tinto's Kennecott Utah Copper operations. The company also announced that Chris Bateman was appointed CFO.

BHP Billiton announced its Stainless Steel Materials and Aluminium Customer Sector Groups (CSGs) will consolidate into a single CSG to be named Aluminium and Nickel. The new CSG will be headquartered in Perth, Australia, under the leadership of Glenn Kellow as president (currently president Stainless Steel Materials). The company has also appointed Ian Maxwell president Energy Coal. The appointment follows the move of Jimmy Wilson from Energy Coal to take the position of president Iron Ore. Danny Malchuk , currently vice president strategy and development, Base Metals, will take over as president Minerals Exploration.

Orsu Metals Corp. has appointed Kevin Denham CFO. He replaces Petro Mychalkiw who stepped down to pursue other business interests.

Orbite Aluminae has appointed Jonathan Labranche director of legal affairs and Guy-Louis Boucher vice president of sustainable development.

Liebherr Construction Equipment Co. announced that Timothy Doucette has been promoted to general manager of brand strategy.

Voith Turbo has appointed Roland Hoet director of mining and metals.

Dust Control Technology has appointed Aaron Valencic vice president of sales.

Flexco has appointed Kerry Meacham director of North American sales.
About - providing an abreviated version of the current print edition of E&MJ, WOMP is distributed throughout the world to decision makers in the global mining industry, the last week of every month.

Subscribe to E&MJ - To receive your own copy of the print edition of E&MJ, click here , and complete your details. E&MJ is available free of charge to qualified readers.

Contact - if you have views, opinons or comments or editoral that you would like to submit, we would be delighted to hear from you - click here

Top