From the Editor - Rio+20 and the Mining Sector
---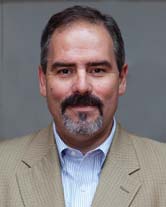 Rio de Janeiro will soon host world leaders, along with thousands of others including those from the private sector and non-governmental organizations (NGOs), at the Rio+20 Conference (www.uncsd2012.org/rio20/). The event will take place June 20-22, 2012—the 20th anniversary of the 1992 U.N. Conference on Environment and Development. The topics for discussion will revolve around reducing poverty, advancing social equity and ensuring environmental protection as the world's population grows. Whether Rio+20 succeeds or fails, the mining business will play an important role in a sustainable outcome for all three of those areas.

Rio+20 is more formally known as the U.N. Conference on Sustainable Development. Officially, the conference will focus on two themes: How to build a green economy to achieve sustainable development and lift people out of poverty, including support for developing countries that will allow them to find a green path for development; and how to improve international coordination for sustainable development. Seven priority areas have been highlighted; these include jobs, energy, sustainable cities, food security and sustainable agriculture, water, oceans and disaster readiness. Governments are expected to adopt measures for implementing sustainable development based on some of the demonstrated examples of success during the last 20 years.

The International Council on Mining and Metals (ICMM) was established to improve sustainable development performance in the mining and metals industry. It brings together 22 mining and metals companies—names like BHP Billiton, Barrick, Codelco, Vale, etc.—as well as 34 national and regional mining associations and global commodity associations (www.icmm.com). ICMM is actively participating in Rio+20 to ensure that the role and achievements of the mining and metals industry in sustainable development are recognized. ICMM is a member of Business Action for Sustainable Development, a coalition of leading international business groups that is representing the business community in the Rio+20 process.

In a special Rio+20 edition of Planet B magazine (www.planetBmagazine.com), Dr. Anthony Hodge joins leaders in discussing sustainability. In the article, Dr. Hodge said a country might ask: What is the value of mining and can it be a bridge to a better future? "Our answer is yes, if the process is done responsibly and effectively," Dr. Hodge said. It's refreshing to see the voice of the mining sector included with interviews with other 'visionaries,' such as Richard Branson, Bono and David de Rothschild.

Nations, resource companies and pro-business associations have made recommendations in advance of Rio+20. One common denominator is a failure to define the term "green." With a recession in the U.S. and Europe and failed alternative energy initiatives mounting, people are growing wary of the term green. In addition to jobs, infrastructure and tax revenue, the mining industry stresses that the metals it provides helps improve the standard of living for consumers and improves efficiencies in manufacturing, systems operations and energy production. Rio+20 could offer the industry a chance to lead the way in many areas and it will be interesting to see if the U.N. heeds its advice.

Steve Fiscor, Editor-in-Chief, E&MJ
---
As featured in Womp 2012 Vol 06 - www.womp-int.com