The latest from the
World Mining Equipment
Video Library
View





Mining in the Amazon Makes Headlines

As you scroll through this edition, you will notice an expanded News section for Latin America. A lot happened in the region last month. The Spence expansion received approval from the Chilean government, but that was somewhat overshadowed by Brazilian President Michel Temer's decision to clarify mining policy. He issued three mining decrees during August, one of which opened parts of the Amazon, namely Amapá and Pará, to mining. Reuters quoted Randolfe Rodrigues, a senator from Amapá, as saying, "If mining is allowed to go forward, it could cause the largest legally sanctioned destruction of the Amazon." The backlash from misinformed environmental activists was fierce. With visions of mass deforestation by.... read more

Steve Fiscor, Publisher & Editor in Chief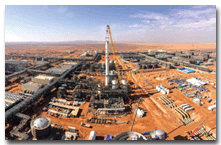 Fluor's Phosphate Megaproject in Saudi Arabia Begins Production
The Ma'aden Wa'ad Al-Shamal Phosphate Co.'s (MWSPC) Umm Wu'al phosphate project in Saudi Arabia has started production of ammonia, merchant-grade acid and fertilizer. Fluor is providing overall program management services for this $8 billion megaproject, in addition to engineering, procurement.... read more
BHP Reports Strong Results
BHP Billiton recently reported a profit of $5.9 billion, which includes an exceptional loss of $842 million (after tax), compared to an attributable loss of $6.4 billion, including an exceptional loss of $7.6 billion (after tax), in the prior period. The loss was related to the Samarco dam failure and the strike at Escondida, and was partially offset by a reimbursement for the cancellation of the Caroona exploration license "We had a very strong financial year," said Andrew Mackenzie, CEO, BHP. "Free cash flow .... read more

Top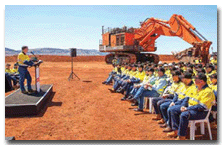 Rio Tinto Opens Silvergrass Iron Ore Mine in Western Australia
Rio Tinto officially opened its Silvergrass mine in Western Australia on August 30. The $338 million Silvergrass project is the 16th mine at Rio Tinto's iron ore operations and will produce low-phosphorous ore crucial to maintaining Rio Tinto's premium Pilbara Blend product. Full commissioning is scheduled before the end of the year and the mine will add 10 million .... read more


Freeport, Indonesia Agree on Plan for Operating Rights
Freeport-McMoRan (FCX) and the government of Indonesia have reached an understanding on a framework to support PT Freeport Indonesia's (PT-FI) long-term investment plans in Papua. PT-FI will convert its Contract of Work to a special license (IUPK), which will provide the company with long-term operating rights through 2041. PT-FI will commit to construct a new smelter in Indonesia within five years. In return, the government of Indonesia will provide certainty of fiscal and legal terms during the term of the IUPK. "Reaching this understanding .... read more

| | |
| --- | --- |
| AROUND THE WORLD - USA & CANADA | |
McEwen Mining to Acquire Black Fox From Primero
McEwen Mining has reached an agreement with Primero Mining Corp. to purchase its Black Fox Complex near Timmins, Canada. The agreed purchase price is $35 million, subject to closing adjustments. Definitive documentation is expected to be completed before the end of this month. "Buying the Black Fox Complex provides fantastic synergies with our recently acquired Timmins deposits," said Rob McEwen, chairman, McEwen Mining. "Our objective is to build a long-term .... read more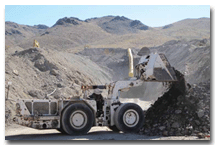 Newrange Starts Geophysical Surveys at Pamlico in Nevada
MPX Geophysics has started flying high-resolution airborne magnetic and radiometric surveys at Newrange Gold's high-grade Pamlico gold project in Nevada. The company also contracted for a ground-based gravity survey to start on or about August 21. These property-wide geophysical surveys have never been done at Pamlico and are designed to help identify ....read more

Top
McClean Lake Mill is Granted 10-year License Renewal
AREVA Resources Canada and Denison Mines have been granted a 10-year license renewal for the McClean Lake uranium milling operation, valid as of July 1, 2017, and extending to June 30, 2027. The McClean Lake mill is located approximately 800 kilometers (km) northeast of Saskatoon, Saskatchewan, and is owned 70% by AREVA, 22.5% by Denison Mines, and 7.5% by OURD Canada. AREVA is the operator. The McClean Lake mill is one of the most technologically advanced uranium .... read more

| | |
| --- | --- |
| AROUND THE WORLD - Latin America | |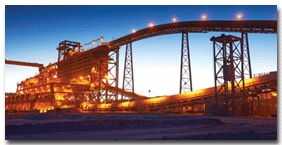 BHP Approves Investment to Expand Life of Spence Copper Mine
In mid-August, BHP approved a $2.46 billion Capex investment for the Spence Growth Option (SGO) at the Spence open-pit copper mine in northern Chile, which will extend the mine life by more than 50 years. Andrew Mackenzie, CEO, BHP, said the SGO project supports the company's strategy to .... read more


Top
Brazil Revises Policy on Renca
The Brazilian government will publish a new decree regulating the dissolution of the National Reserve of Copper and Associate Minerals (known by its Portuguese acronym Renca) to clarify country's commitment to protecting the environment. It will regulate mineral exploration in areas with no protected areas, indigenous lands or border strips, and was published in an extra edition of Brazil's Federal Official Gazette (the Diário Oficial da União, or DOU). Brazilian President Michel Temer create a firestorm when he dissolved .... read more

Recent Changes to the Mining Framework in Brazil
In 2013, former Brazilian President Dilma Rousseff announced a bill that would deeply modify the Brazilian mining legal framework and revoke the much-outdated Mining Code of 1967. Despite this attempt to modernize the sector, Brazilian Congress did not take further steps and the issue remained untouched for years, barred by the turmoil of Rousseff's impeachment and other scandals that paralyzed Congress and prevented it from voting on the bill. At the end of July, current President Michel Temer .... read more

| | |
| --- | --- |
| AROUND THE WORLD - Australasia | |
Red 5 Planning Western Australia Gold Production Hub
Red 5 Ltd. has announced separate agreements to acquire the operating Darlot gold mine from Gold Fields Ltd. and the advanced King of the Hills gold project from West Australian gold producer Saracen Mineral Holdings. Both assets are located in West Australia's Eastern …. read more


Top

Heron Orders Plant Equipment for Woodlawn
Heron Resources has placed orders for a number of equipment items that are on the critical path for development of its Woodlawn zinc-copper-lead project 250 kilometers (km) southwest of Sydney, New South Wales. Orders for the equipment followed an analysis of the development schedule aimed at identifying the long-lead items on the critical path to first production. The items are integral to the processing facility and include an IsaMill M10000 fine grinding mill (value US$4.4 million), Outotec flotation cells …. read more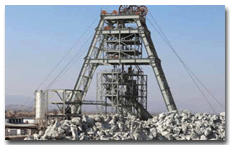 DFS Supports Development of Ivanhoe's Platreef Project
Ivanhoe Mines has released positive results from an independent definitive feasibility study (DFS) for the planned first phase of its Platreef underground platinum group metals (PGMs), gold, nickel, and copper mine and concentrator in South Africa. First-phase development is based on plant throughput of 4 million metric tons …. read more
Top
Endeavour Mining Acquires Mali Gold Project, Sells Ghana Gold Mine
In separate transactions, Endeavour Mining has announced agreements to acquire Avnel Gold Mining and its 80% interest in the Kalana gold project in southern Mali, and to sell its 90% stake in the Nzema gold mine in southwest Ghana to BCM International Ltd. Consideration for the Avenel purchase is Endeavour shares valued at approximately $122 million. Consideration to be received by Endeavour for the Nzema sale is cash totaling up to $65 million. Kalana is a fully permitted …. read more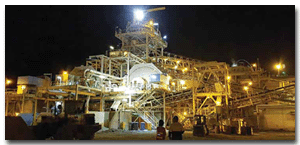 Thai Government Lifts Suspension of Chatree Mine
Recently, representatives of Kingsgate Consolidated Ltd. met with representatives of the Royal Thai Government to discuss a possible settlement of the company's claims against the Kingdom of Thailand under the Australia-Thailand Free Trade Agreement (TAFTA). Shortly before …. read more


Top
Major Equipment Arrives at Amulsar
This week, Lydian International said major equipment components have arrived at its Amulsar gold project in Armenia. Major pieces of equipment for the crushing plant, including the jaw crusher, a secondary cone crusher, rock breaker, pan feeders, and screen liners have all arrived at the site. The material handling system includes crushing and screening equipment and the overland conveyor, all supplied by Sandvik. Components have been shipping since the second quarter .… read more



| | |
| --- | --- |
| THIS MONTH IN COAL | |
Contura Withdraws IPO
Contura Energy has withdrawn the initial public offering (IPO) of its shares of common stock due to capital market conditions. The company's principal selling stockholders unanimously determined that proceeding with the offering under current market conditions would undervalue the company. "Proceeding with an IPO at this time is not the best course for our company or our stockholders," said Kevin Crutchfield, chief executive officer. "We will continue to analyze all strategic options and opportunities to maximize the potential of our .... read more


Top

Cloud Peak Hosts EPA Administrator
Environmental Protection Agency (EPA) Administrator Scott Pruitt visited the Cloud Peak Energy's headquarters in Broomfield, Colorado, last month to discuss the agency's priorities and steps taken during the first six months of the administration and also to hear how the end of the former President Barack Obama administration's "war on coal" has positively impacted coal jobs and the outlook for the industry. Pruitt's remarks focused on .... read more


Glencore Acquires Interest in Hunter Valley Operations
Glencore has signed agreements with Yancoal Australia regarding the acquisition of a 49% interest in the Hunter Valley Operations (HVO) coal mine in New South Wales and forming a joint venture (JV) following Yancoal's acquisition of Coal & Allied (C&A) from Rio Tinto. Glencore will pay cash consideration of $1.139 billion plus a 27.9% share of $240 million non-contingent royalties over five years and 49% of price contingent royalties payable by Yancoal to Rio Tinto on production from HVO in respect …. read more


-->
| | |
| --- | --- |
| FEATURE - Haul Trucks | |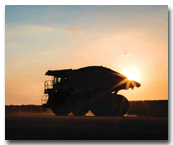 Is the Ultra-class Truck Dream Dead?
Two mining engineers review lessons from a manufacturing 'leap of faith' and see different futures for the world's biggest haulers

By Jesse Morton, Technical Writer

Ultra-class trucks have now been around for almost two decades, a timeframe ample for meaningful reflection. Beyond the data, there are now plenty of case studies and stories to consider that can make the case both for and against their deployment. A couple of mining engineering professors from Canada said after glancing back it becomes apparent the ultra-class hauler does have its place .... read more


For more companies with products in the Haul Trucks market -
Go Here
| | |
| --- | --- |
| FEATURE - Screening Machines | |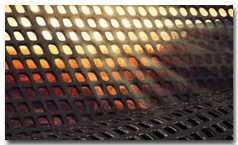 Screening the Options
A look at what's new in products and services designed to improve vibrating screen value and performance

By Russell A. Carter, Contributing Editor

In the mechanical world, a machine that shakes is often a machine that breaks. That's not the case in mineral processing, where thousands of vibrating screens currently in operation are expected — and engineered — to shake, vibrate or oscillate continuously shift after shift, providing predictable and reliable dewatering and particle-separation performance. Shakiness in machinery ..... read more

Top

For more companies with products in the Screening market -
Go Here
| | |
| --- | --- |
| FEATURE - Tailings Management | |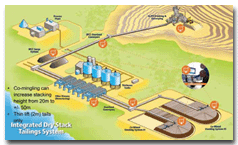 EcoTails: A New Approach to Large Scale Tailings
Co-mingling coarse material with wetter filtered tails could enable the cost-effective construction of safer TSFs

By Steve Fiscor, Publisher & Editor-in-Chief

The reality that every refining process faces is that for every product stream, there is a waste stream. Sometimes the reject can be recycled, but with large-scale bulk material handling applications, such as mineral processing, it's simply not practical. With mining operations pursuing lower grade deposits, the industry needs a safe and cost-effective .... read more


For more companies with products in the Tailings market -
Go Here
| | |
| --- | --- |
| FEATURE - Diamond Mining | |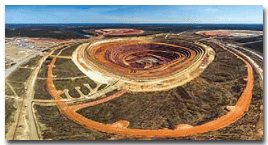 Diamond Miners Respond
Suffering from lower jewelry demand over much of the past 10 years, the world's diamond industry picked up last year, at least in volume terms

By Simon Walker, European Editor

Since the last occasion when E&MJ took an in-depth look at the world diamond industry, the world's diamond producers have continued the process of restructuring that began in the early 2000s when De Beers began to relinquish its traditional role of industry custodian. In the intervening period, statistics compiled by the Kimberley Process Certification Scheme (KPCS) indicate that producers responded in no mean way .... read more

Top

| | |
| --- | --- |
| Video Presentations | |
The latest listings from the World Mining Equipment Video Library - to view the video, click the image.
For more details on the Video Hub -

Go Here
Rock Breaker System Offers Range of Configurations
Okada America Inc. released the Pedestal Rock Breaker Boom System. It is designed specifically for stationary primary crushing plants as well as mobile and portable plants. The rock breaker system works in unison with impact, jaw and gyratory crushers, assisting these crushers to achieve their rated capacities, the company reported. Upon installation, Okada selects the breaker and boom combination best-suited .... read more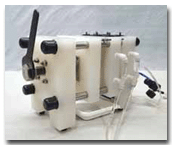 Wet Filter Press Features Dual Capabilities
Micronics Engineered Filtration Group debuted the MicroPress. The 150-millimeter (mm) filter press is available both as a rental unit for pilot testing and for purchase as a small, bench-scale filtration unit. The MicroPress is designed for a variety of markets and particularly for low-solids polishing applications. The MicroPress has a single chamber with a head plate and tail plate, and can ....read more

Detector Works in Wet Conductive Materials
ThermoFisher Scientific unveiled the Ramsey Oretronic IV tramp metal detector, which is designed to work with belt conveyors that move minerals, iron pellets, coal, aggregates and other bulk materials. It can detect all types of metallic scrap, including bucket teeth, manganese steel mantles, bore crowns, bar scrap, chains and tools. The increased sensitivity .... read more


Top

Cast Iron, TEFC Motors for Severe Duty
INidec Motor Corp. launched the World Motor line of cast iron horizontal, totally enclosed fan-cooled (TEFC) motors. Comprised of the Hostile Duty, Corro-Duty, and 841 PLUS product lines, World Motor products are built to withstand ....read more
Plate Turns Side Dump Bucket to General Purpose
Rockland Manufacturing Co. unveiled its patent-pending removable dump plate, which allows operators to quickly transform the side dump bucket (SDB) into a general-purpose bucket. The SDB's dump plate can be removed anywhere. No cutting or welding is required. The dump plate also functions as an easy-to-replace wear part, reducing the need for expensive .... read more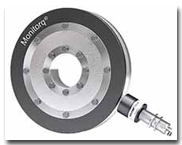 Torque Measuring Device Without Batteries
Rexnord announced Monitorq, a robust and reliable torque measuring device that can be integrated into a drive line using standard power transmission products such as couplings, pulleys and gears. It is comprised of a strain-gauged torque ring and an E-90 Sensor. The E-90 Sensor provides the torque ring with inductive power and receives a radio signal back .... read more
Flow Transmitter for Remote, Limited-power Sites
AW-Lake Co. and SignalFire Wireless Telemetry introduced the Intrinsically Safe Wireless Flow Transmitter. Designed for applications with limited power, the transmitter incorporates an internal high capacity lithium battery that powers the passive inductive flow sensor and radio node for years, even in low .…. read more


Top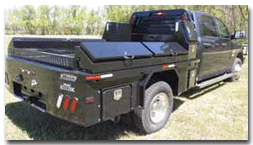 Tough Truck Beds Can Be Customized
Besler Industries announced the 6000 and 8000 Series Flatbeds. They are designed with utility features, and are made with 11-gauge deck plate, 4-in. channel stringers and 3/16-in. by 3-in. channel cross members. Standard equipment includes tiedown rails with stake pockets, LED lighting, a bolt-in fifth wheel assembly with 30,000-pound ball, and a bolt-in bumper ....read more
OCTOBER 18-21, 2017: The 6th International Congress of Mining Machinery and Technologies, Izmir, Turkey. Contact: Web: http://immat.org
OCTOBER 23-28, 2017: XXXII Convención Internacional de Minería 2017, Guadalajara, Jalisco, Mexico. Contact: Web: www.mineross-cdmx.com
DECEMBER 3-8, 2017: American Exploration & Mining Association's Annual Meeting and Exposition, Reno, Nevada, USA. Contact: Web: www.miningamerica.org
JANUARY 28-31, 2018: 44th Annual Conference on Explosives and Blasting Technique, San Antonio, Texas, USA. Contact: Web: www.isee.org
FEBRUARY 25-28, 2018: 2018 Society for Mining, Metallurgy and Exploration (SME) Annual Conference & Expo, Minneapolis, Minnesota, USA. Contact: Web: www.smenet.org
MARCH 4-7, 2018: Prospectors & Developers Association of Canada's annual meeting, Metro Toronto Convention Centre, Toronto, Canada. Contact: Web: www.pdac.ca
APRIL 17-19, 2018: MiningWorld Russia, Crocus Expo, Moscow, Russia. Contact: Web: www.miningworld.run/en
APRIL 23-27, 2018: Expomin 2018 Espacio Riesco, Santiago, Chile. Contact: Web: www.expomin.cl
For a full calendar of mining industry conferences and events - click here
| | |
| --- | --- |
| WHO'S MOVING WHERE | |

Teck Resources Ltd. appointed Scott Maloney as vice president, environment. Maloney succeeds Michael Davies, who has begun a phased retirement. Maloney joins Teck from BHP and brings to the role more than 20 years of functional environmental experience.

Great Panther Silver Ltd. appointed Jim Bannantine as president and CEO. Bannantine will succeed Robert Archer, who, in April, announced his intention to step down. Archer is a co-founder of the company and will remain on the board of directors. Most recently, Bannantine was president and CEO of Aura Minerals Inc.

Eco Oro Minerals Corp. announced that Paul Robertson, the current CFO, accepted the position of interim CEO, replacing Anna Stylianides who had been acting in the role of interim CEO. Stylianides will remain in her position as a director of the board.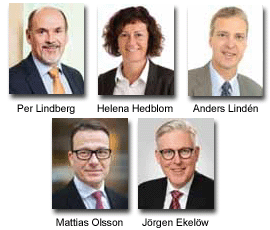 Atlas Copco announced that Per Lindberg has been appointed president and CEO of Epiroc. Lindberg is currently the president and CEO of BillerudKorsnäs AB. Helena Hedblom was appointed senior executive vice president mining and infrastructure of Epiroc. Hedblom is currently senior executive vice president of Atlas Copco's Mining and Rock Excavation Technique business area. Anders Lindén has been appointed senior vice president controlling and finance. He is currently vice president of business control for Atlas Copco's Mining and Rock Excavation Technique business area. Mattias Olsson has been appointed senior vice president of corporate communications. Olsson is a former Atlas Copco employee and has been working with marketing of mining equipment, controlling and as vice president of investor relations. Jörgen Ekelöw was appointed senior vice president, general counsel. He currently holds a position as general counsel m&a and global projects at Atlas Copco.

Macquarie Group appointed David Lipschitz as a senior analyst in equities research within its commodities and Global Markets group. He joins from CLSA where since 2009, he led coverage of metals, mining, steel and North American rails.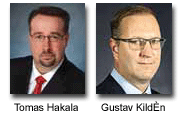 Tomas Hakala was appointed president of the services business unit and member of Outotec's Executive Board. He will commence in his new position on November 13, at the latest. Hakala is joining Outotec from Wärtsilä Corp. where he has been heading 4 Stroke Engine Services business. Gustav KildÈn has been appointed senior vice president, strategic customers and business development, and member of executive board. KildÈn is currently president of market area Europe and North Africa at Outotec. Adel Hattab, executive vice president, strategic customers and business development, has decided to leave Outotec to join another company.

Robert Franklin has been appointed as interim director of sales and marketing, Americas, at Terex Trucks. He joined Terex Corp. in 2002, working firstly as a compact equipment salesman and he later moved into the heavy industry division in 2006..
Camfil appointed Alain Bérard to the position of group executive vice president in charge of the Air Pollution Control (APC) global business unit. For the last four years, Bérard was in charge of Camfil's global product portfolio, research and development, and communication
About - providing an abreviated version of the current print edition of E&MJ, WOMP is distributed throughout the world to decision makers in the global mining industry, the last week of every month.

Subscribe to E&MJ - To receive your own copy of the print edition of E&MJ, click here , and complete your details. E&MJ is available free of charge to qualified readers.

Contact - if you have views, opinons or comments or editoral that you would like to submit, we would be delighted to hear from you - click here

Top