Mining in the Amazon Makes Headlines
---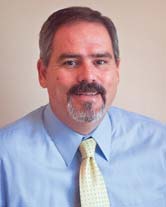 As readers scroll through this edition, they will notice an expanded News section for Latin America. A lot happened in the region last month. The Spence expansion received approval from the Chilean government, but that was somewhat overshadowed by Brazilian President Michel Temer's decision to clarify mining policy. He issued three mining decrees during August, one of which opened parts of the Amazon, namely Amapá and Pará, to mining. (See Brazil Revises Its Policy on Renca)
Reuters quoted Randolfe Rodrigues, a senator from Amapá, as saying, "If mining is allowed to go forward, it could cause the largest legally sanctioned destruction of the Amazon." The backlash from misinformed environmental activists was fierce. With visions of mass deforestation by multinational mining companies, they, along with the media and pop culture icons, quickly jumped to conclusions and rallied against the decision. Even Tom Brady's wife, Gisele Bündchen, was tweeting about it. The Temer administration had to do something quick. They issued a clarification, but they did not rescind the decision.
Readers might recall that President Temer, a Brazilian lawyer/politician, took office after Dilma Rousseff was impeached in August 2016. A year after taking office he waded into Brazilian mining policy. This should have been handled by previous administrations, but it's complicated and they were distracted with other resource-related issues. How complicated? E&MJ turned to an old friend, Affonso A. Barros da Cunha, a mining lawyer in Brazil, to explain the situation. (See Recent Changes to the Mining Framework in Brazil.)
The senator's choice of words, especially "legally sanctioned," is interesting. The geology in northern Amapá and Pará is well-endowed with precious metals. We know this because of all of the placer mining that takes place at illegal artisanal mines, known as garimpos. The term comes from the Portuguese word "garimpeiro," which refers to a gold panner. Today, their crude sluice boxes are fouling the waterways of the Amazon with mercury. By opening the area to professional mining companies that would operate legally, Temer hopes to close the garimpos, clean up the mess and reclaim some of Brazil's gold. No good deed, however, goes unpunished.
Had any of the "Save the Amazon from Mining" activists taken a few minutes to research the subject and determine what was actually happening, they could have helped improve environmental conditions in the Amazon. Instead, they read the headlines based on press releases from antimining nongovernmental organizations (NGOs), retweeted them and drew more attention to poorly researched reporting.
Brazilian politics are always interesting. With the clarification in place, Brazilian Presidential Chief of Staff Eliseu Padilha said that any confusion caused by the previous decree was now resolved. Padilha also pointed out that, under the decree, the government will be better able to detect and punish those who are acting outside the law, and it will also be able to allocate supplementary funding to oversee the closure of the illegal garimpos.
The permission to prospect and carry out mining activities applies only to areas where there are no other restrictions, such as native vegetation protection decrees, protected areas, indigenous lands and border strips. The opening of these unprotected areas should attract new mining investments to Brazil, creating wealth for many people rather than a few garimpeiros.


Steve Fiscor, Publisher & Editor-in-Chief, E&MJ
---
As featured in Womp 2017 Vol 09 - www.womp-int.com