Mining Industry Apps
View


The latest from the
World Mining Equipment
2nd Hand Market
View





The Mid-year Report



The first half of 2014 is history and, despite all of the moaning from groups not actively involved in mining and mineral processing, the mining business has stabilized from the shakeout it experienced starting in 2013. The news department and the opening spread in particular showcase the current state of the mining business.

We lead off this month with the best news South Africa could have received, which came toward the end of June when striking platinum miners agreed to return to work. Hopefully, they have reached a lasting agreement and can begin working toward restoring that segment. We also provide a synopsis of a PwC report, titled Mine 2014: Realigning Expectations. The report summarizes what the mining industry......... read more



Steve Fiscor, Editor in Chief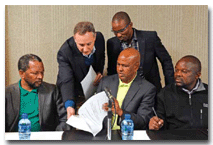 Five-month South Africa Platinum Strike Ends
South Africa's major platinum producers— Anglo American Platinum, Impala Platinum and Lonmin—and the Association of Mineworkers and Construction Union (AMCU) signed wage agreements on June 24, ending a strike by an estimated 70,000 AMCU members that began on January 23. Workers began returning to the mines on June 25; however, resumption of full operations could take up to three months, or perhaps longer......... read more
PwC Assesses Tough Times in the Mining Industry


PwC's annual review of the aggregated financial results of the world's 40 largest mining companies as measured by market capitalization suggests that in 2013 the global mining industry endured one of the most difficult operating environments in recent memory. The review, titled Mine 2014: Realigning Expectations and released on June 5, noted that a crisis of confidence prevailed within the industry throughout the year, and no company seemed to be immune....... read more

Top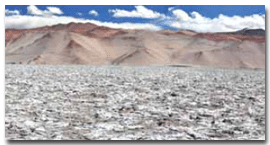 First Quantum Acquiring Lumina Copper and its Taca Taca Copper Project


First Quantum Minerals and Lumina Copper have entered into a definitive agreement whereby First Quantum will acquire Lumina for cash and shares in a transaction that values Lumina at about C$470 million. Lumina is 100% owner of the Taca Taca copper deposit in the Puna region of Salta province in northwest Argentina. Taca Taca currently has NI 43-101- compliant indicated mineral resources estimated at about 9.6 million metric tons (mt) of copper contained in 2.17 billion..... read more

Top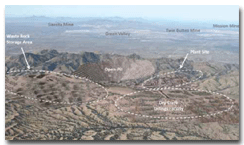 Augusta Agrees to Increased Hudbay Acquisition Offer


Hudbay Minerals and Augusta Resource Corp. announced on June 23 an agreed transaction whereby Hudbay will acquire Augusta for Hudbay shares and warrants that value Augusta at about C$555 million. The agreement ended Augusta's four-month resistance to an unsolicited Hudbay takeover effort that began in February with an all-share offer that valued Augusta at about C$540 million. Augusta's primary asset is its Rosemont copper-molybdenum project 50 km southeast of Tucson, Arizona, USA..... read more
| | |
| --- | --- |
| AROUND THE WORLD - USA & CANADA | |

Updated Study Pegs Brucejack Project Cost at $747 Million


Pretium Resources has announced the results of an updated NI 43-101-compliant feasibility study of its high-grade, underground Brucejack gold-silver project in northern British Columbia. Tetra Tech completed the study update, which primarily reflects more current metals prices, a more current U.S. dollar:Canadian dollar exchange rate, and the December 2013 mineral resource estimate for the Valley of the Kings deposit. The operating parameters contemplated for the project are fundamentally unchanged from...... read more
Ausenco Awarded Engineering Contract for Dumont Nickel


Royal Nickel has awarded Ausenco Ltd. a contract to begin detailed engineering on long-lead equipment for Royal Nickel's Dumont open-pit nickel project 60 km northeast of Rouyn-Noranda in western Quebec. The project is planned to produce an average of 47,000 mt/y of nickel in concentrate over a 20-year mine life, making it the fifth-largest nickel sulphide mine in the world. The Dumont deposit contains approximately 6.9 billion lb of nickel in proven and probable reserves grading 0.27% nickel, and 9.75 billion lb in measured and indicated resources grading 0.26% nickel. Ore from the mine will be processed into a high-grade nickel concentrate using conventional methods and then transported for further refining elsewhere.... read more

Top
Teck Chooses Fine Instead of Pipeline at Red Dog


Teck Resources announced on June 5 that its subsidiary Teck Alaska Inc., operator of the Red Dog zinc-lead mine in Alaska's far northwest, made a filing with the U.S. District Court for Alaska outlining the findings of extensive studies into a proposed 52-mile pipeline that would direct effluent from the mine to the Chukchi Sea. Based on the studies, Teck Alaska informed the court that it was exercising its option not to build the pipeline. The effluent pipeline study was conducted under a 2008 Settlement Agreement and Consent Decree that resolved litigation under the Clean Water Act.... read more

| | |
| --- | --- |
| AROUND THE WORLD - Latin America | |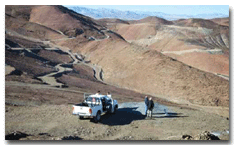 Santo Domingo Project Study Predicts $1.7B Cost, 18-year Life


Capstone Mining has released the results of a positive feasibility study of the proposed $1.7 billion Santo Domingo iron oxide-copper- gold project in Chile's Region III. The project is owned 70% by Capstone and 30% by Korea Resources Corp. (KORES). The feasibility study forecasts that copper production at Santo Domingo will average 248 million lb/y during the first five years of full operation. Average life-of-mine production is forecast at 128 million lb/y of copper in concentrate, 4.2 million mt/y of iron concentrate, and 16,000 oz/y of gold in the copper concentrate. Mine life is projected at 18 years, with operations expected to begin two years after a final construction decision…… read more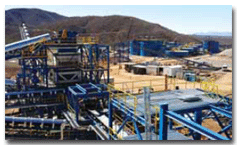 SilverCrest's Santa Elena Mill Nearing Capacity


SilverCrest Mines reported in mid-June that commissioning of the new, 3,000- mt/d mill and processing plant at its Santa Elena silver-gold mine in Sonora, Mexico, was on track to achieve design capacity by early August. The new CCD/Merrill Crowe plant is the key element of a three-year program to transition Santa Elena from an open-pit, heap leach operation to underground mining. At full production, the plant will produce about 1.5 million oz/y of silver and 32,800 oz/y of gold. The $100 million Santa Elena underground transition program included…. read more

| | |
| --- | --- |
| AROUND THE WORLD - Australasia | |

Fortescue Signs Contracts for Four Large Ore Carriers


Fortescue Metals Group has signed a contract with a Chinese shipyard for the construction of four very large ore carriers valued at about $275 million. The 260,000- dwt vessels will account for approximately 6% of Fortescue's iron-ore shipping fleet requirements, are larger than traditional Capesize vessels, and incorporate design specifications ideally suited to tidal conditions at Fortescue's Herb Elliot port near Port Hedland, Western Australia. The vessels will be delivered from November 2016 through to May 2017, with the majority of payments made upon delivery and funded from operating cash flows. Fortescue CEO Nev Power said the contract…. read more



Western Australia Government Details Plans for Anketell Port


The Western Australia government has released a "master plan" detailing plans for Anketell Port, a major, multiuser, multicommodity, deep-water port in the Pilbara. The key driver for the port is the ongoing demand to export iron ore from the Pilbara region. A further key driver is the unprecedented level of economic development in the Pilbara over the last decade. The master plan includes provisions for a substantial infrastructure corridor and more than 800 ha of industrial land to support port activities and future mining operations. Initial environmental approvals for the site are in place, a native title agreement has been signed, and an Aboriginal heritage survey is currently under way …. read more

Top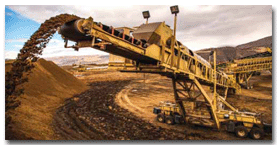 Study Supports Processing of Alacer's Çöpler Sulphides
VAlacer Gold has reported the results of a definitive feasibility study (DFS) of the processing of sulphide ore through whole ore pressure oxidation at its Çöpler gold mine in Erzincan province, eastern Turkey, about 550 km east of Ankara. Alacer will conduct basic engineering and further optimization studies, as well as completing the permitting process, in advance of a construction decision for the sulphide operation, anticipated in the first quarter of 2015. Commissioning of the sulphide operation is currently planned for the fourth quarter of 2017…. read more


Newmont Suspends Operations at Batu Hijau
Following through on its announcement in early May that it would suspend mining and concentrate production at the Batu Hijau copper and gold mine on Sumbawa Barat, Indonesia, if it did not secure a permit to export copper concentrates (E&MJ June 2014, p. 30), PT Newmont Nusa Tenggara (PTNNT) on June 5 began the shut-down process. Approximately 80% of Batu Hijau's 4,000 employees were placed on leave at reduced pay, and mining and processing operations were placed on care and maintenance. The government of Indonesia placed a ban on the export of copper concentrates by…. read more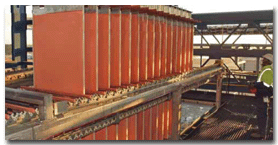 Tiger Resources Starts Copper Cathode Production at Kipoi


Tiger Resources started copper cathode production at its 60% owned Kipoi copper project in the Democratic Republic of Congo (DRC) on May 25. The company was expecting the solvent extraction/electro-winning (SX/EW) plant to reach production capacity within three months and to produce 25,000 metric tons (mt) of copper cathode in its first full 12 months of operation. Tiger Resources is an Australian company headquartered in West Perth, Western Australia. DRC's state-controlled mining company, Gécamines, holds the remaining 40% interest in the Kipoi project. The Kipoi project is located 75 km…. read more

B2Gold Buys Papillon Resources for $570 Million


B2Gold and Papillon Resources announced an agreement in early June whereby B2Gold will acquire Papillon in an all-share transaction that values Papillon at about $570 million. Papillon is developing the Fekola gold project in southwest Mali, where a 2013 pre-feasibility study considered a project that would deliver more than 300,000 oz/y of gold at low operating costs over a nine-year mine life. In late March, Papillon appointed Lycopodium Minerals as lead engineer for the definitive feasibility study for the projectl…… read more

Top
| | |
| --- | --- |
| THIS MONTH IN COAL | |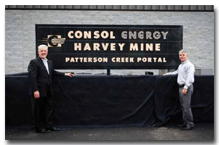 CONSOL Energy Dedicates BMX Mine in Honor of Harvey


CONSOL Energy Inc. celebrated the company's 15th anniversary and hosted a dedication ceremony at its Bailey Mine Expansion (BMX). The BMX mine has been renamed the Harvey mine in recognition of the leadership of J. Brett Harvey, who was recently elected executive chairman of CONSOL Energy's board of directors after 16 years with the company as president, chief executive officer and chairman. "He navigated the company through significant challenges he inherited when he arrived in the late 1990s, and made …. read more

Cliffs to Idle Pinnacle Mine


Cliffs Natural Resources has confirmed that it will temporarily idle its Pinnacle underground metallurgical mine in southern West Virginia due to market conditions, and the stoppage could be lengthy. In a U.S. Securities and Exchange Commission filing entered June 25, the producer said that it has already issued a Worker Adjustment and Retraining Notification (WARN) Act notice to all of Pinnacle's employees…. read more

Russia Considering Mechel Bailout
Economy Minister Alexei Ulyukayev told Reuters that the government was considering a scheme that would involve a $5.2 billion (180 billion roubles) convertible bond that would subsequently be purchased by state development bank Vnesheconombank (VEB), and Mechel would, in turn, utilize the proceeds to tackle part of its debt load. The company is currently $8.6 million in debt, and in the past has endured several debt restructurings with creditor banks…. read more
| | |
| --- | --- |
| FEATURE - Mapping & Surveying | |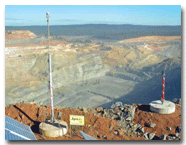 The Surveyor's 21st Century Tools
Laser-based scanners, GPS and sophisticated software are all available to today's mine survey office, supplementing more traditional instruments. E&MJ reports on some of the more popular systems on the market.

By Simon Walker, European Editor

"An inaccurate survey is valueless, in fact a poor survey is often worse than none." Words that were written by American engineer, educator and businessman Lewis E. Young in 1904 in the introduction to his book A Study of Mine Surveying Methods and Their Applications to Mining Engineering that are just as relevant today as they were 110 years ago.* "One of the essential things for a mine surveyor to appreciate is the accuracy demanded of him," Young went on, before adding somewhat pointedly, "Much litigation may be avoided if the mine is properly surveyed."……. read more


For more companies with products in the Surveying market -
Go Here
| | |
| --- | --- |
| FEATURE - Block Caving | |
Block Caving: Mining Specialization


While block caving is not a new concept, it needs the right combination of geology and technology to make it work successfully

By Simon Walker, European Editor

Writing the introduction to a special edition of the Transactions of the U.K.'s Institution of Materials, Minerals and Mining (IOM3), published in 2011, Professor Yves Potvin, director of the Australian Centre for Geomechanics at the University of Western Australia, highlighted the three main risk areas facing companies looking to develop block cave mining operations. The first, he said, "Is the capability of the undercut alone or, assisted by pre-conditioning, to generate the conditions that will allow for the fragmentation and recovery of the entire orebody... read more

Top

For more companies with products in the Geological Modeling market -
Go Here
| | |
| --- | --- |
| FEATURE - Diesel Engines | |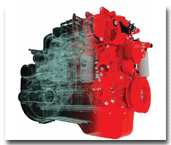 Diesel Technology Update 2014


Engine suppliers are nearing the final stage of compliance with increasingly strict diesel emissions standards. One of their remaining challenges is to assure equipment OEMs and owners that new, cleaner-burning engines don't come with a big bump in installation or ownership costs.

By Russell A. Carter, Managing Editor

Diesel power is one of the core forces that drive mining progress, providing motive energy for countless site activities. For a technology that's been around for nearly 125 years, it shows surprisingly few signs of age. Not that it hasn't evolved and matured steadily during its century-plus history, but over the past two decades, constant pressure to satisfy increasingly stringent government-mandated emissions—such as the U.S. Environmental Protection Agency's (EPA) Tier 1–4 and similar European Union Stage I–IV regulations— has resulted in a kind of facelift for this power platform, including the mid- to high-horsepower…... read more


For more companies with products in the Engines market -
Go Here
| | |
| --- | --- |
| FEATURE - Pampa Camarones | |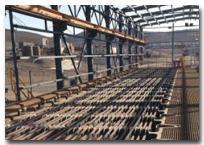 Copper Mining Arrives in Arica


Chile's Minera Pampa Camarones and South Korea's Samsung have built a new copper production complex in a non-traditional mining area, using environmentally friendly water and power technology

By Oscar Martinez, Latin American Editor

With the recent start of commercial production at the Salamanqueja open-pit mine and cathode plant located 90 km south of Arica, Chile, Minera Pampa Camarones has introduced copper mining and processing into that country's northernmost zone. Felipe Velasco, general manager, Pampa Camarones, has managed the project from concept to reality. The project began to take shape when the government's Mining Development Agency (ENAMI) opened the bid for the Salamanqueja deposit. In 2009, after Minera Pampa Camarones was awarded the rights to develop the mining deposit, Velasco sought and found investors and together they structured a partnership with Samsung. Over the course of its estimated 15-year mine life, it's expected to produce 700 tons of cathodes per month, or 8,400 metric tons per year (mt/y) of copper..... read more

Top

| | |
| --- | --- |
| APPS | |
Current and active 'Apps' from the mining market.
Sandvik Mining

- Solid Ground

SRead the re-imagined and re-designed digital version of Solid Ground, the international business and technology magazine from Sandvik Mining.
It contains all the same content as the print magazine, along with special Ipad-only features. Solid Ground brings a global perspective on business and technical applications to everyone who enjoys new visions and product excellence.

Be inspired, get updated and stimulated
Get the App - Go Here


Grindex

- Toolbox

Grindex Toolbox, for hand held devices, provides a range of features to support a quick and easy selection of Grindex pumps as well as identification of Grindex original spares.
With this app you get a very convenient access to the wide range of Grindex offerings. The application offers several powerful and easy to use functions: Pump selection, Spare parts identification, Cart function and Grindex Pumps school
All major languages are supported.

Get the App - Go Here


E&MJ - Engineering and Mining Journal



Engineering & Mining Journal (E&MJ) is the voice of the international mining community providing in-depth editorial to mining companies and the mining industry..

Get the App - Go Here


Sleipner

- Benefit Calculator

The Sleipner benefits calculator is an innovative tool that just with a few steps gives you the opportunity to calculate the benefits of using the groundbreaking Sleipner System in your mine. This powerful tool will provide you with information such as increase in production, fuel savings, reduction in CO2 emissions and all the other benefits you get out of the Sleipner Systems.

Get the App - Go Here


Orica



Pocket Blast Guide from Orica Mining Services provides access to blast calculations, conversions, product information and tools for managing blasting operations on mobile devices.

Get the App - Go Here

For more details on our Apps listing or details on how to list your App - Go Here
| | |
| --- | --- |
| 2nd HAND MARKET | |
The latest listings from the World Mining Equipment Market - for more details click the image
For more details on the WME Market -

Go Here
Upgraded Wheel Loader has Engine Options for the World Market


Cat reported that its new 990K wheel loader has more power and increased payload, a redesigned cab, and features that enhance operator and maintenance technician safety. Well-suited as a loading tool for Cat's 773, 775 and 777 haul trucks ranging from 60- to 100-ton [54 to 91 metric tons (mt)] capacity, the new 990K replaces the H version and offers engine configurations to meet customer needs worldwide. The loader's rated payload…. read more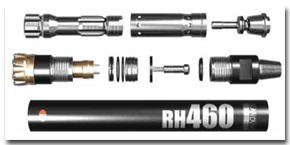 DTH Hammer Line Optimizes Impact Energy


Sandvik Mining has added 6- and 8-in. models to its RH460 DTH hammer family, along with new 4- and 5-in. RH460hp airefficient high-pressure hammers designed to operate at 32–35 bar (450–500 psi). At 35 bar, according to the company, RH460hp hammers consume less fuel and cost less to operate than similar hammers at the same pressure. The high-pressure hammers, matched for Sandvik's DR500-series and the company's…… read more
Work Clothing Line Made to Last Longer


Workwear manufacturer Blakläder has introduced a line of hi-visibility work clothing that meets American National Standards Institute (ANSI) 107 requirements for mining and other outdoor applications. Blakläder said its garments are designed to last longer and withstand more washes than the average hi-vis garment. The hi-vis line consists of workpants, shorts, vests and jackets. The work pants have Cordura—a highly durable fabric commonly used in tactical gear—leg shields that extend up to the thigh and…. read more

Top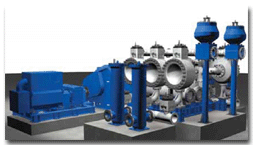 Pump Offers Higher Capacity for Handling Abrasive Slurry


Aker Solutions' new Wirth triplex doubleacting piston diaphragm (TDPM) pump combines two well-established and proven pumping principles for the transport of high volumes of abrasive slurry. The Wirth TDPM provides flow rates of up to 1,400 3/h at discharge pressures up to 8 MPa in the 3,000-kW input power version. This, the company said, is a significant increase in capacity compared with conventional piston diaphragm pumps. The Wirth TDPM 3000 can be used for traditional .…… read more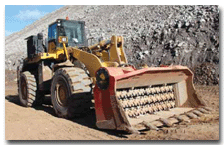 Innovative Bucket System Pre-crushes and Loads


ALLU Group's Mining Series (M-Series) allin- one screener crusher attachment for mining and aggregate is designed to handle a wide variety of crushable materials, featuring an innovative processing bucket that converts a wheel loader or excavator into a mobile pre-crushing and screening tool that can place crushed material either onto stockpiles or directly into trucks. Purposebuilt to aggressively engage the material bank, M-Series screener crusher buckets enable the load to be crushed and processed in less than 60 seconds, providing a processing capacity of up to…. read more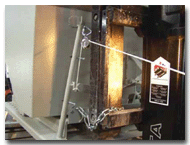 Industrial Shop Hoppers Have Durability, Safety Features


Self-dumping material handling hoppers fabricated by Iron Bull Manufacturing are equipped with a proprietary Positive Alignment System featuring a tapered slide box with expanded clearance angles for fast, accurate entry of forktruck forks into the hopper base channels. Engineered for rugged, long-term service, the hoppers are strengthened by wrap-around welded lips on back corners, sides that extend below hopper bottoms, full-length channel bases, and gussets welded into front corners. A dual safety lock package includes manual flip lock and retaining chain that hooks…. read more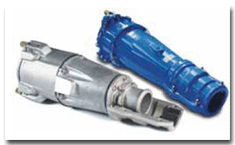 Mine-duty Cable Couplers Install Faster, Perform Better


TE Connectivity announced the availability of its high-performance Raychem mining couplers, designed for easier and faster installation and better performance. These couplers feature range-taking, IP68H-rated cable entry seals that can be visually inspected, and range-taking shear bolt connectors requiring just two sizes to cover No. 6 AWG to 500 MCM cables. Shear heads ensure that the correct torque is applied to each bolt for optimal contact force. Raychem couplers feature internal phase-to-phase ground barriers to avoid high-energy, potentially explosive  .…. read more

Top

Personnel De-duster Unit Gets an Upgrade


ACI reported that its JetBlack blower-powered personnel de-dusting unit has been upgraded. The new unit is more compact yet has a greater air output without any increase in energy consumption, and incorporates reconfiguration of the previous model's internals, resulting in enhanced air flow to give 10% greater output (2.75 psig) with a reduction in overall size. The new model, according to the supplier, is safe and economical to run, because it delivers a high volume of air at low pressure it can be used even against exposed skin—which can be dangerous with….read more
SEPTEMBER 16–18, 2014: China International Mining Expo 2014 at the New China International Exhibition Center, Beijing Contact: Web: www.bjminexpo.com/
SEPTEMBER 17–19, 2014: Colombian Mining & Energy Conference, Irotama Hotel, Santa Marta, Colombia. Contact: Web: www.alame.org
SEPTEMBER 23–25, 2014: IMEX 2014, Las Vegas Convention Center, Las Vegas, Nevada, USA. Contact: Tim Fearney, show director. Tel: +1 678-822-9804; E-mail: tfearney@mining-media.com; Web: www.imex2014.com
SEPTEMBER 28–OCTOBER 1, 2014: Solution Mining Research Institute Fall Technical Conference with optional technical class on "Saltcavern- induced Subsidence & Sinkholes," Groningen, The Netherlands. Contact: John Voigt; Tel: 1 570 585 8092; E-mail: smri@solutionmining.org; Web: www.solutionmining.org
OCTOBER 1–4, 2014: 46th International October Conference on Mining and Metallurgy, Hotel Jezero at Bor Lake, Bor, Serbia. Contact: Web: www.ioc.tf.bor.ac.rs
OCTOBER 12–16, 2014: 32nd International Conference and Exhibition in the Zhengzhou Research Institute of CHALCO China. Contact: Sudipta (Dipa) Chaudhuri; Tel: 91 982 328 98 17; E-mail: icsoba@icsoba.info; Web: www.icsoba.info
OCTOBER 21–22, 2014: SafeCon, International Conference on Safety Aspects of Conveyor Systems, Location TBA. Contact: Tel: +27 11 888- 7163; Local fax to email: 086 503-4524; E-mail: ctr@cmasa.co.za; Web: www.cmasa.co.za
OCTOBER 22 - 24, 2014: SUMATRA MINER Innovations in Coal, Mining, Energy, Oil & Gas Conference & Exhibition, Palembang, South Sumatra, Indonesia. Contact: Dimas Abdillah - Event Director; Tel: +62 85711225699; E-mail: dabdillah@mining-media.com or lidrus@mining-media.com; Web: www.sumatra-miner.com
For a full calendar of mining industry conferences and events - click here
| | |
| --- | --- |
| WHO'S MOVING WHERE | |
Royal Gold chairman and former CEO Stanley Dempsey retired. He will be succeeded as chairman by William Hayes, Royal Gold's current lead independent director. Previously, Dempsey served as executive chairman of Royal Gold's board and CEO of the company from 1998 to 2006.

Alamos Gold Inc. appointed Paul Murphy as non-executive chairman. Murphy is a director and replaces Mark Wayne, who resigned.

Wynnchurch Capital has selected Tom Quigley as the CEO of Indiana Limestone Company. Most recently, he was a general manager with Owens Corning.

Ivernia Inc. announced that Alan You Lee will become CFO. He is currently the CFO of Enirgi Group Corp., the company's majority shareholder. Stephen Pike, interim CFO, will step down to pursue a new role within Enirgi Group.
San Gold Corp. announced that Greg Gibson has been appointed CEO. Gestur Kristjansson will continue in his current role as president.
Stans Energy Corp. appointed Albert Grenke to the board of directors, and Elena Masters as CFO.

Anglo American appointed Philip Mitchell as group director, HR and corporate affairs, following Mervyn Walker's decision to retire. Mitchell has held a number of senior leadership positions at Rio Tinto during his 32-year career, most recently as head of business development.
Fortune Bay Corp. announced that Jon Legatto, CFO, has resigned. Prior to joining Fortune, he served as the CFO of Brigus Gold Corp. Rob Randall will be appointed CFO upon the departure of Legatto.
About - providing an abreviated version of the current print edition of E&MJ, WOMP is distributed throughout the world to decision makers in the global mining industry, the last week of every month.

Subscribe to E&MJ - To receive your own copy of the print edition of E&MJ, click here , and complete your details. E&MJ is available free of charge to qualified readers.

Contact - if you have views, opinons or comments or editoral that you would like to submit, we would be delighted to hear from you - click here

Next Issue - the next issue of Womp will be distributed on August 28th, along with the regular news and suppliers information, it will carry features on Shovel Performance, Blast Designs, Flotation and Mine Power Systems - click here

Top