Features

MINERALS PROCESSING
Improving Productivity and Safety Through.......read more

SCOOPTRAM
Low Profile Scooptram: Higher Capacity, Quicker, Safer and Cleaner.... read more

MAINTENANCE METHODS
Using IR Imaging to Diagnose Problems in.......read more

PROCESSING SOLUTIONS
Managing the Downturn: Now is the time for......read more






To update your details or renew your current print subscription or to receive your own edition of the print version of E&MJ -

CLICK HERE

Gold Reserve Wins the Battle, but Rusoro Will Get the Gold - With the help of a Canadian court Gold Reserve was able to fend off a hostile takeover from Rusoro Mining during February. Gold Reserve is a Canadian mining company, which holds the rights to the Brisas gold/copper project in Venezuela (10 million oz of gold and 1.4 billion lb of copper). Rusoro is also a Canadian gold miner that operates the Choco 10 and Isidora mines. It is controlled by Vladimir Agapov and his son Andre Agapov, — Russian mining entrepreneurs who have close ties with the Venezuelan government.
During December, Rusoro launched a $108 million takeover bid for Gold Reserve and the two companies were sparring in the courts until a Canadian......... read more

Steve Fiscor, Editor in Chief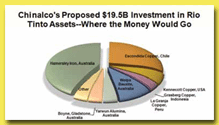 Chinalco Deal Offers Debt Relief to Rio Tinto - Rio Tinto and Aluminium Corp. of China (Chinalco) on February 12 announced a proposed strategic partnership that would immediately provide Rio Tinto with $19.5 billion in cash to relieve its debt-ridden balance sheet while giving Chinalco substantial interests, valued at $12.3 billion, in nine Rio Tinto iron ore, copper and aluminum operations, as well as $7.2 billion in convertible bonds that provide Chinalco with the opportunity to increase its equity interest in Rio Tinto to 18%. Chinalco currently holds a 9.3% ......... read more
Anglo to Cut 19,000 Workers in 2009 - As the global economic recession continues to deepen and spread, the world's largest and most financially robust mining enterprises are finding that they must tighten their purse strings even further to maintain an acceptable balance sheet. Latest of the big miners to report massive cutbacks is Anglo American plc, which announced its financial results for 2008 on February 20. Although the London-based company achieved....... read more

Top
Smokey Hills Produces Its First PGM Concentrate- Platinum Australia produced the first flotation concentrate at its new Smokey Hills platinum group metals (PGM) mine in on the eastern limb of the Bushveld Complex in South Africa on January 23. Initial mining at Smokey Hills is from an open-cut that will continue to produce through June 2009. Development of a shallow underground mine has begun, with underground production scheduled to replace open-pit production over the next 12 months. The on-site concentrator.... read more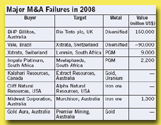 Commodities Slump Cures Mining's M&A Mania - Stockholm, Sweden-based Raw Materials Group, in a special report to E&MJ, states that "the boom in mining mergers and acquisitions (M&A) is definitely over. For the third year in a row, mining M&A has decreased, totaling only $80 billion in 2008— down 20% from 2007 and from a peak of $140 billion in 2006. There is a straight relationship between M&A appetite and metal prices and with the present gloomy outlook for most metals M&A in 2009 will continue down....read more
Costs, Schedule Cause Indefinite Suspension of Tulsequah Project - Redcorp Ventures Ltd. and its subsidiary, Redfern Resources reported in mid- February that construction activities at the Tulsequah Chief mine will remain suspended until further notice because of uncertainty related to the costs required to complete the development of the project. Early in December 2008, Redcorp had appointed Global Project Management Corp. to manage the mine's development. GPMC subsequently developed a project execution plan that included a review and..... read more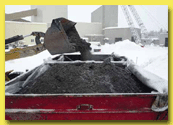 Crowflight Ships First Bucko Lake Concentrate - Crowflight Minerals shipped the first nickel concentrate from its underground Bucko Lake nickel mine near Wabowden, Manitoba, on February 12, 2009. The shipment marked the transition of the company from mine developer to producer. All Bucko Lake concentrates are being shipped to Xstrata's smelter in Sudbury, Ontario. Bucko Lake is initially processing lowergrade material to commission.... read more

Top
Study to Proceed for New Saskatchewan Potash Project - Athabasca Potash said it has retained SNC-Lavalin Inc. to provide pre-feasibility study services on its Burr project, located adjacent to the PCS Lanigan mine 107 km east of Saskatoon, Saskatchewan. According to the Saskatchewan-based company, SNC-Lavalin and other consultants will each focus on specific elements study, with SNC-Lavalin addressing the surface processing plant and infrastructure. Other consultants and Athabasca will handle the environmental and other aspects.... read more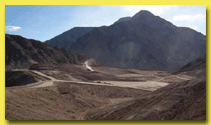 Yamana Completes Underground Mining Studies for Gualcamayo - Yamana Gold has completed studies related to underground mining at its Gualcamayo project in San Juan province, northern Argentina. Two mining methods— shrinkage fill and front caving with pillar recovery—were considered for mining the project's QDD Lower West underground deposit. Both methods are considered feasible; however, Toronto, Canada-based Yamana said it selected front caving…… read more
Baja Updates Activity for Boleo UG Project - Baja Mining Corp. recently issued an update on the progress of its Mexican polymetallic underground mine project. Vancouver, Canada-based Baja is the majority owner of the Boleo copper-cobalt-zincmanganese project at Santa Rosalia, Baja California Sur, Mexico. Following an October 29, 2008, decision to throttle-down the pace of construction at the site, the company said has been devoting time to progressing detailed…. read more

BHP Billiton Shuts Down Ravensthorpe - BHP Billiton announced on January 21 that it was immediately commencing ramp down and indefinite suspension of its Ravensthorpe Nickel Operation in Western Australia.
Consequently, the company's Yabulu refinery in Queensland will stop processing mixed nickel cobalt hydroxide product from Ravensthorpe and will revert to processing…. read more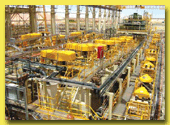 Minmetals Offers A$2.6 Billion in Cash for Struggling OZ Minerals - On February 16, 2009, four days after the Rio Tinto-Chinalco agreement (See page 6), Australian mining company OZ Minerals and China Minmetals Non-ferrous Metals Co. announced an agreement whereby Minmetals would acquire OZ Minerals outright for A$2.6 billion in cash. The offer price represented a premium of 50% to the last traded price (A$0.55/share) of OZ Minerals prior to suspension of trading of its shares in late November 2008. Minmetals also…. read more

Top
Ivanhoe Reports Current Activity at Oyu Tolgoi - Ivanhoe Mines recently reported on the status of engineering and development activity at its Oyu Tolgoi gold-copper product in Mongolia. According to the company, capital project work has concentrated on the progression of engineering, the ongoing construction of some site infrastructure and planning for the start of full-scale construction that is dependent on the completion of an Investment Agreement with the Government of Mongolia…. read more

Alcoa Joins China Province on Aluminum Projects - Alcoa and the government of Henan province in China have formed a strategic cooperation agreement to jointly establish world-class projects for the primary and fabricated aluminum industry in Henan. Henan is located in central China and is the country's largest producer of non-ferrous metals. The province is home to seven alumina refineries, with production capacity totaling over 2 million mt/y, and 14 primary aluminum smelters, with a total capacity of 1.3 million mt/y. The province's bauxite reserves total 960 million mt, the second largest among China's provinces .…. read more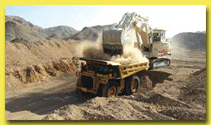 Centamin Egypt Begins Mining at Sukari - Centamin Egypt, an Australian company headquartered in Perth, reported in mid- February that it has initiated mining operations at its Sukari open-pit gold project in Egypt's eastern desert, 30 km from the Red Sea. Ore is being stockpiled ahead of scheduled completion of the processing plant during the second quarter of 2009. At designed capacity, the plant will have a throughput rate of 4 million mt/y, and gold production is expected to …. read more

Tenke Project on Schedule for 2009 Commissioning - Lundin Mining Corp. reported on January 26 that the Tenke Fungurume copper/ cobalt project is expected to enter the commissioning phase in the second quarter of 2009 with a target of producing first copper cathode in that quarter. Full commercial production is forecast in the second half 2009. Lundin holds a 24.75% equity interest in the Tenke project, located in Katanga Province, Democratic Republic of Congo…… read more

Top
Xstrata Adds Significant Coal Reserves - During January, Xstrata Coal announced that its total managed coal resources increased by 2.1 billion mt, comprising 1.6 billion mt of measured and indicated resources and 500 million mt of inferred resources. Recoverable coal reserves increased by 1.2 billion mt. Included in these figures is a substantial increase in the coal resource at the Wandoan project to more than 2.5 billion mt, an increase of …. read more

Demand for Met Coal Slows, Teck Slashes Jobs - After acquiring all of the Fording assets last fall, which primarily consisted of its 60% interest in Teck Coal (formerly Elk Valley Coal Partnership) for $11.8 billion, Teck's share of operating costs soared to $486 million compared with $30 million in 2007, despite the acquisition inventory adjustment. Coal sales for the fourth quarter of 4.7 million mt, however, were 22% lower than a year ago as customers significantly reduced their coal deliveries in late 2008.…... read more

Top

Peabody Obtains Option on Mongolian Coal Interests - Peabody Energy announced that it has obtained an option to purchase up to a 50% interest in a joint venture holding Polo Resources Ltd.'s coal and mineral interests in Mongolia. Polo's Mongolian coal interests have potential resources of more than 1 billion metric tons (mt), with a majority of its coal licenses located in the South Gobi coal region. This region hosts some of the largest metallurgical …... read more


Shenhua's January Production Surges - Shenhua Group Co Ltd saw its output of raw coal reach 27.20 million metric tons (mt) in January, according to China Knowledge, up 21.7% year-on-year. The actual output is 111.2% of its original plan. During the month, the group's sales of commercial coal reached 27.61 million mt, up 10.2% from a year earlier despite the weakening.…... read more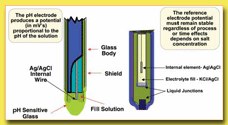 Improving Productivity and Safety Through More Efficient Separation and Leaching
Advanced diagnostics are the key to reliable pH and ORP measurements

By Dave Joseph

Today's smart liquid analysis systems make controlling separation and leaching processes in gold and copper operations far more reliable than ever before, enabling compliance with environmental regulations while increasing yields, reducing costs and improving safety.
When the pH and oxidation reduction potential (ORP) values in process fluids are correctly maintained based on accurate instrumentation, the release of cyanide gas is prevented, and the destruction of dissolved cyanide in wastewater is assured. When operators can count on the validity of every measurement, they don't feel ……. read more

Low Profile Scooptram: Higher Capacity, Quicker, Safer and Cleaner
Atlas Copco says its new Scooptram ST7LP represents the next generation of underground loaders for low headroom operations

By Kyran Casteel, European Editor

For load-haul-dump (LHD) machines used in large-scale underground mines, cutting edge technology development is addressing autonomous, automated or at least sophisticated remote-controlled operation. But in narrow vein and thin reef metal mines the emphasis remains on basic machine improvements able to achieve loading and transport that is economic and safe in working spaces that avoid dilution, with machines that can attain high availability with normal maintenance. Performance has been significantly improved over the past 20 years or more, aided by the introduction of more powerful, suitable engines...... read more

Top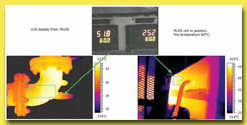 Using IR Imaging to Diagnose Problems in Conveyors and Crushers
Infrared imaging can be very useful for detecting thermal anomalies caused by mechanical problems in mine and plant equipment

By Hennie Matthee, Kumba Iron Ore Ltd.

Companies today are under tremendous pressure to reduce costs while maintaining production. Infrared thermography is valuable for surveying electrical problems, yet some of its most important applications are in mechanical systems. Plants often contain thousands of low-speed bearings that are virtually impossible to inspect cost effectively using vibration monitoring. For example, conveyor system idlers—which have a direct influence on production when they fail—are quite easy to inspect…... read more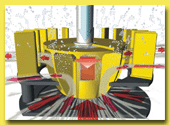 Managing the Downturn: Now is the Time for Excellence in Operations

By Andrew Okely

The markets have certainly changed quickly. Not so long ago mines were all worrying how to expand production and the inherent challenge of employing and retaining good people. Now the question is: Can we keep our operations afloat. In many cases, a major portion of the workforce has known only large operating margins and constant capital investment. Increasing the capacity of operations almost at any cost to capture those margins was the order of the day. Nowadays, with all of the current market uncertainties and talk of doom and gloom, some operators will be battening down the hatches, cutting costs wherever they..... read more

Top

New Shovel Front Design Reduces Maintenance Intervals - Bucyrus International, which recently introduced its HydraCrowd technology for electric rope shovels, claims that by eliminating the time required for conventional rope-crowd change intervals, HydraCrowd can add three days of additional production annually, amounting to a revenue gain that could reach $5 million/year in certain minerals. HydraCrowd's design employs a hydraulic cylinder inside a tubular dipper handle, eliminating crowd retract ropes …. read more

Wristwatch Alarm Enhances Worker Security - An innovative emergency alarm watch with GPS tracking and an integrated mobile phone has been launched by satellite tracking firm Masternaut Three X. Designed as a personal protection solution, the waterproof LoKate wristwatch incorporates a miniature mobile phone and GPS receiver with a panic button allowing mobile workers to alert help if in danger. Using the built-in tracker linked to the Internet, the alarm location is immediately pinpointed on Microsoft Virtual Earth maps…… read more

Cummins Okays B20 Biodiesel Usage - Cummins Inc. has approved B20 biodiesel blend for use with its 19- to 78-liter highhorsepower engine platforms manufactured after January 1, 2008. This approval, according to the company, provides a significant expansion of Cummins engine compatibility with B20 usage, bringing the environmental benefits of using a 20% renewable fuel blend to high-horsepower applications in mining, industrial and power generation markets. Cummins high-horsepower engines.…. read more

Top

Stable, Agile Water Wagon - AGM America has begun offering the A40LN water wagon, designed to maneuver through the toughest jobsite conditions. According to the company, the vehicle's patented uni-body design, along with sixwheel drive and four-wheel braking system, significantly increases the Static Roll Threshold (SRT). A unique system of vertical and horizontal baffles, featuring one-way check valves, creates 20 separate compartments .…… read more

Lightweight Concrete Blocks Approved for Mine Ventilation - Xella Aircrete recently announced that its Hebel AAC (aerated autoclaved concrete) ultra-lightweight concrete product has received approval from the United States Mine Safety and Health Administration for ventilation control in mine applications. Approved for wet or dry application, Hebel AAC is available in 6- and 8-in. blocks and is claimed to provide an easy-to-install solution to increase labor efficiency and enhance the performance of ventilation controls during mining projects…. read more

Motor Protection, Control, Monitoring and More - Eaton Corp. has expanded its motor and load protection solutions with Motor Insight, the first offering from its Intelligent Power Control Solutions family. Motor Insight offers solid-state motor protection, control and advanced monitoring capabilities in a single device. It is designed to meet the demanding conditions of the mining industry. Featuring highly configurable line, load and motor protection, Motor Insight provides an enhanced level of system protection, allowing users…. read more

Portable Heater Can Handle Longer Duct Length -Allmand Bros. Inc. has upgraded its Maxi-Heat portable heater with higher static pressure and longer ducting. Incorporating a new fan-motor combination and increasing the static pressure from 0.5 wg to 1.5 wg, the upgraded Maxi-Heat is able to accommodate up to 110 ft of 16-in. ducting, rather than 40 ft with the previous model. Since many industries are now requiring air to be ducted up to 100 ft, these upgrades have increased both the performance and versatility of the portable heater.…. read more

Top

Air Side Dump Cars - JK-Co, LLC, a specialty railcar and equipment manufacturer for the mine and rail industry, offers its new air side dump cars, repair parts, and services. The air operated side dump car offers a solution to complicated rail haulage applications. Its dumping system unloads quickly (8 to 10 seconds) and to either side. Simple operating controls and interlocks assure safety.….read more

Handheld Lube Oil Analyzer- Spectro Inc. has introduced FluidScan, a handheld lubricant condition monitor designed for the on-site analysis of lubricant condition. FluidScan represents the state-of-the-art in infrared technology and can be used to quickly check the condition of hydraulic fluids, engine oils, turbine oils and gear oils for degradation and the presence of contaminants. FluidScan analyzes fluids using infrared spectroscopy, a technique that has found wide acceptance as a primary test…. read more
MAY 10-13, 2009: CIM, Canadian Institute of Mining Conference and Exhibition, Toronto, Canada. Contact: Tel: 514-939-2710;; Web: www.cim.org
JUNE 16–18, 2009: Exponor 2009, Antofagasta, Chile Contact: Tel: 56-66-454306; Web: www.exponor.cl
JUNE 23–26, 2009: Securing the Future—Mining, Metals & the Environment in a Sustainable Society; and 8th International Conference on Acid Rock Drainage, Skelleftea, Sweden. Contact: Web: www.securing.skelleftea.se
JUNE 28–JULY 1, 2009: ASSE Professional Development Conference and Exposition, Safety 2009, San Antonio, Texas, USA Contact: The American Society of Safety Engineers; Tel: 847-699-2929; Fax: 847-768-3434; Web: www.safety2009.org
SEPTEMBER 15–18, 2009: ESCC 2009—European Symposium on Comminution and Classification, Espoo, Finland Contact: Web: www.escc2009.fi
SEPTEMBER 30–OCTOBER 2, 2009: EnviroMine 2009—International Seminar on Environmental Issues in the Mining Industry, Santiago, Chile Contact: Olga Cherepanova; Tel: 56-2 652-1519; E-mail: info@enviromine2009.com; Web: www.enviromine2009.com
For a full calendar of mining industry conferences and events - click here

UC Rusal announced the appointment of Oleg Deripaska as CEO. Alexander Bulygin, who has until recently been the CEO of Rusal, will move to chair the board of directors of EN+ Group, the main shareholder of Rusal. The company also appointed Eugueny Fyodorov director of the engineering and construction division.

Bauxite Resource has appointed Ben Zieglaar technical marketing and quality control manager.

Top

Dr. Corby Anderson, director of the Center for Advanced Mineral and Metallurgical Processing and Research Professor of Metallurgical and Materials Engineering at Montana Tech of the University of Montana, has been selected as the recipient of the 2008 Milton E. Wadsworth Award. The Wadsworth Award is given for a distinguished contribution that advances understanding of the science and technology of non-ferrous chemical metallurgy.
Norwest Corp. announced the appointment of Carl Pollastro as vice president underground mining.

Castello Cities Internet Network has named Dale F. Doelling chief market analyst for Bullion.com.

Atlas Copco AB has appointed Ronnie Leten president and CEO.

Svenborg Brakes recently appointed Robin L. Schmidt international sales manager, Americas region, including North and South America; Fredrik Lindner has been named national sales manager for U.S. and Canada; Mike Turbeville has been named sales manager for Chile; and Zornitsa Damatova has been transferred from the company's headquarters in Denmark to the U.S. office to work with sales support.

Gerhard Zaiß has been appointed head of corporate communications and press spokesperson for DEUTZ AG.
About - providing an abreviated version of the current print edition of E&MJ, WOMP is distributed throughout the world to decision makers in the global mining industry, the last week of every month.

Subscribe to E&MJ - To receive your own copy of the print edition of E&MJ, click here , and complete your details. E&MJ is available free of charge to qualified readers.

Contact - if you have views, opinons or comments or editoral that you would like to submit, we would be delighted to hear from you - click here

Top