| | |
| --- | --- |
| | To receive your own edition of the print version of E&MJ - Go Here |




Successful Leaders Make Smart Decisions



The new year is upon us and many people are wondering what to expect in 2013. All of the major mining companies embarked on rationalization programs that began in earnest during the middle of last year and those efforts will continue this year. They sold off "non-core assets" and began to focus on the key projects in the pipeline that hold the most promise for the long term. This month's lead news story about Vale's capital investment program for 2013 is a prime example. Talking about the company's decision- making process, Murilo Ferreira, Vale's CEO, explains the company will invest in world class assets with long lives capable of creating value through the cycles. He also mentions project execution, capital management and a reduced cost structure.

Preparing for a softer market, mining companies are fine tuning their rock factories. They are making sure that existing mines and mills are running at optimum levels......... read more



Steve Fiscor, Editor in Chief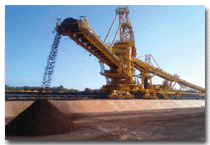 Vale Budgets $16.3 Billion Capex for 2013
Vale has budgeted $16.3 billion for capital expenditures during 2013, including $10.1 billion for project execution, $5.1 billion for sustaining existing operations, and $1.1 billion for research and development (R&D). The R&D expenditures include the budget for mineral exploration. Vale's 2013 capex budget is down from an estimated $17.5 billion spent in 2012 and $18 billion spent in 2011. The prospects for only moderate expansion in global demand for minerals and metals over the........ read more
Teck Liable in Upper Columbia River Litigation


The U.S. Federal District Court for Eastern Washington ruled in mid-December 2012 that Teck Metals, Ltd. is liable under U.S. environmental law for contaminating the Columbia river with millions of tons of waste discharged by the Trail, British Columbia zinc-lead smelter during the period from 1930 to 1995. The smelter is located on the Columbia River 10 miles north of the U.S.-Canada border.
The Trail smelter stopped discharging granulated slag into the Columbia River in 1995. Teck reports that metal loads in current discharges from the facility are lower than natural metal....... read more

Top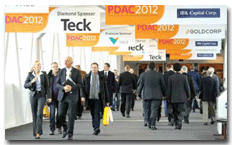 Record Number of Explorers Expected for PDAC 2013 in March


The annual Prospectors & Developers Association of Canada's (PDAC) Convention is the mineral industry's most popular networking and educational event. The convention's sheer size is impressive. Held at the Metro Toronto Convention Center, it attracted more than 30,000 delegates last year—a record number. No other annual convention for mineral exploration and mining draws a crowd of this size..... read more

Top
Freeport-McMoRan Acquiring Two Oil and Gas Companies


Freeport-McMoRan Copper & Gold Inc. (FCX), Plains Exploration & Production Co. (PXP), and McMoRan Exploration Co. (MMR) announced December 5, 2012, the signing of definitive merger agreements under which FCX will acquire PXP for approximately $6.9 billion in cash and stock and MMR for approximately $3.4 billion in cash, or $2.1 billion net of the 36% of the MMR interests currently owned by FCX and PXP. FCX is the world's largest publicly traded..... read more
| | |
| --- | --- |
| AROUND THE WORLD - USA & CANADA | |

Ring of Fire Forms Focus for Far Northern Ontario Development


"A new frontier area" is how Dr. Christine Kaszycki, assistant deputy minister at the provincial Ministry of Northern Development and Mines' Ring of Fire Secretariat, described the development potential in far northern Ontario. Speaking to an international press gathering in Toronto in late 2012, Dr. Kaszycki went on to cite the new Ring of Fire prospects as being "one of the most significant developments in Ontario for...... read more
General Moly Moving Mt. Hope Toward Construction Start


General Moly announced on December 18, 2012, that the U.S. Bureau of Land Management had accepted the company's reclamation bonding for the Mt. Hope molybdenum project in Eureka county Nevada and granted authorization to proceed with surface-disturbing activities. Earlier in the month, General Moly announced its 80%-owned subsidiary Eureka Moly, LLC had received $100 million in contributory payments from its 20% joint venture.... read more

Top
Stornoway Receives Renard Certificate of Authorization


Stornoway Diamond Corp. announced in early December 2012 that it has received the global Certificate of Authorization for its 100%-owned Renard diamond project from the Québec Ministère du Développement Durable, de l'Environnement, de la Faune et des Parcs (MDDEFP). The certificate represents the principal regulatory approval required to begin mine construction and was issued following more than two years of formal environmental study.... read more

| | |
| --- | --- |
| AROUND THE WORLD - Latin America | |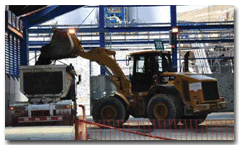 Antapaccay Dispatches First Copper Concentrates


Xstrata Copper's new Antapaccay copper mine in southern Peru began production of commercial-grade copper concentrates at the beginning of November 2012 and delivered its first shipment to Matarani Port for delivery to customers worldwide later in the month. Plant commissioning was ongoing as Antapaccay progressively ramps up to its nameplate processing capacity of 70,000 mt/d in the first half of 2013. The mine will produce an…… read more
Anglo American Clears Final Hurdle for Minas-Rio


Anglo American reported on December 21, 2012, that it had secured the removal of the third and final injunction that had been impeding construction activities at its Minas-Rio iron ore project in Brazil, allowing construction to proceed on the 90-km electricity transmission line that will provide power for the project. Two other injunctions were removed in September, enabling construction of the primary crusher and conveyor system and pre-stripping work to resume at the mine…. read more

| | |
| --- | --- |
| AROUND THE WORLD - Australasia | |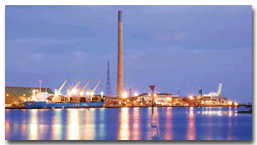 Nyrstar Pursuing Transformation of Port Pirie Smelter


Nyrstar announced in early December 2012 that it has reached an agreement-in principle with the Australian federal government and the government of South Australia with respect to funding for a project to transform the company's Port Pirie, South Australia primary lead smelter into an advanced poly-metallic processing and recovery center capable of processing a wider…. read more



Dugald River Project Gets Development Go-ahead


The board of directors of MMG Ltd. Has endorsed the development and construction of the Dugald River zinc, lead and silver mine 65 km northwest of Cloncurry, Queensland, subject to final financing arrangements. Interim funding has been approved to carry the project through early 2013, at which time full project financing is expected to be concluded. The MMG board also gave the company or its subsidiaries approval to enter into major contracts for gas supply, power generation, and rail haulage, to advance the project …. read more

Top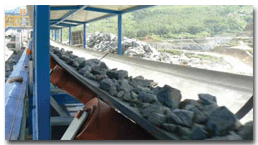 OceanaGold Produces First Concentrate at Didipio
OceanaGold Corp. announced on December 18, 2012, production of the first copper- gold concentrate at its Didipio project on Luzon island in the Philippines. Commissioning was ongoing and continued to meet expectations. Processing plant construction activities were complete, and construction of the remaining infrastructure, such as plant and mine maintenance workshops, will be completed as part of the project's 2013 capital budget, in conjunction with the ramp up of the plant. Commissioning of the plant's gravity gold circuit…. read more


Sagittarius Mines Eyes 2019 for Tampakan Start
Sagittarius Mines, the operating company that is developing the Tampakan coppergold project on Mindanao island in the Philippines, has provided the national government's Mining Industry Coordinating Council with an updated project development plan that outlines the potential for commercial production to begin in 2019. The company had previously estimated that production might start in 2016. A joint venture between Xstrata Copper (62.5%) and Indophil…. read more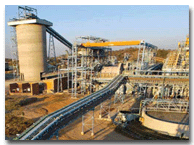 Mimosa Agrees to Zimbabwe Indigenization Plan


Aquarius Platinum announced in mid- December 2012 that Mimosa Investment Holdings, which it holds jointly in a 50:50 partnership with Impala Platinum, had agreed to sell a 51% interest in Mimosa to indigenous Zimbabwean parties for $550 million. Mimosa's primary asset is the Mimosa platinum mine on the southern portion of the Great Dyke in Zimbabwe. Production totals about 210,000 oz/y of platinum group metals. The sale price was based on an agreed fair market value for Mimosa Holdings of $1.078 billion. Mimosa Investments will provide a vendor loan funding…. read more

Rio Tinto and Anglo American Selling Palabora Interests
Rio Tinto and Anglo American announced on December 11, 2012, agreements to sell their interests in the Palabora Mining Co. in South Africa to a consortium of South African and Chinese entities led by Hebei Iron & Steel and the Industrial Development Corp. of South Africa (IDC). Palabora operates a large block cave copper mine and smelter complex employing 2,200 people in Limpopo province, South Africa. The company produces about 80,000 mt/y of refined copper.…… read more

Top
| | |
| --- | --- |
| THIS MONTH IN COAL | |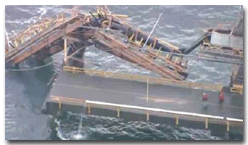 Ship Damages Coal Loading System at Westshore Terminals


A large bulk carrier docking at Westshore Terminals in Vancouver, Canada, destroyed a coal conveyor system December 7, 2012, disabling the largest of the port's two berths. The mishap has put the berth out of service for an indefinite period of time and diminished the port's ability to export coal. The loss of the berth, which handles ships with a cargo capacity up to 260,000 metric tons (mt), is a significant blow to Westshore, which is North America's largest coal exporting port. Westshore has one remaining berth, that …. read more

UK Coal Restructures


In December, the UK's largest coal producer finally completed an eight-month restructuring exercise that has involved splitting its mining and property assets into separate entities. Faced with continuing operating losses, $220 million in debt and a $680 million deficit in its pension funds, UK Coal had risked breaching covenants had it not done so, with its mining operations liable to run out of cash early in 2013.
Under the new structure, UK Coal Mine Holdings becomes a wholly-owned subsidiary of a new parent company …. read more

| | |
| --- | --- |
| FEATURE - Project Survey 2013 | |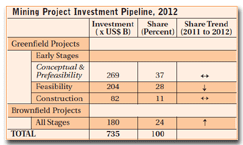 E&MJ's Annual Survey of Global Mining Investment
Last year's survey questioned whether the long boom in mining investment was starting to fade, or just experiencing a temporary market adjustment.
This year's verdict: the boom has peaked.

By Magnus Ericsson and Viktoriya Larsson

The investment boom in the global mining sector slowed down during 2012. The annual growth rate of the project pipeline was only 9% in 2012 compared with 20% and 21% in 2011 and 2010. The number of projects in the pipeline even decreased between 2011 and 2012—only by 1%, but marking the end of a continuous increase over the past years. The slowdown, which continued throughout the year but accelerated in the last quarter, has included a number of project……. read more

| | |
| --- | --- |
| FEATURE - Mine Design | |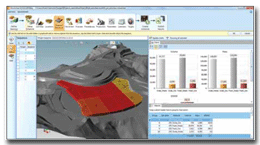 Tools to Assist in Planning and Design


Computerized tools for designing, recording and analyzing a blast offer 3-D visualization of terrain profiles, patterns and other parameters

By Simon Walker, European Editor

Optimizing resource utilization has always been a challenge for mine designers, with nature still eminently capable of throwing up surprises that can both delight or confound. Brownfield exploration is often the key to the former—take Neves Corvo in Portugal or Garpenberg in Sweden as examples here—while unforeseen stress regimes, water or weak strata are often the cause of forced changes in plan. Cameco's flood-related tribulations at Cigar Lake are a case in point.... read more

Top

For more companies with products in the Mine Planning market -
Go Here
| | |
| --- | --- |
| FEATURE - Digital Mapping | |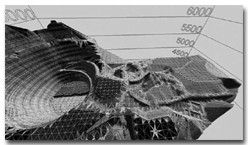 Exploring the Dimensions of Digital Solutions in Mine Mapping


Apart from advantages in speed of data collection and analysis provided by digital technology, perhaps its greatest benefit is this: even as mine projects become more complex, the tools needed to map them are getting easier to use.

By Russell A. Carter, Managing Editor

For most people, 'mining' would probably not be a first choice to link with 'digital' in a word-association quiz. Even for a mine engineer or survey technician working on an active bench in a big open-pit mine, surrounded by noise, dust, vibration and possibly enduring extreme heat or cold, the digital domain can seem very far away. But it's clear that the technology of surface mine design, planning and mapping is fast becoming a largely digital enterprise, driven by electronic and software innovations that are permanently changing what…... read more


For more companies with products in the Geological Modeling market -
Go Here
| | |
| --- | --- |
| FEATURE - Brazilian Growth | |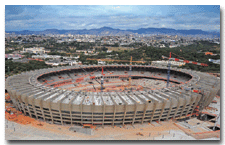 Preparing for Brazilian Growth


Long before the BRIC acronym became popular, Liebherr was helping Brazil build

By Steve Fiscor, Editor-in-Chief

Because of the emergence of Vale as a leader, many in the mining industry already understand the importance of Brazil to the world economy. The same generalization could be made for the agriculture and petroleum industries as well. Then, of course, there is football and fans know that Brazil is the only country to hold three World Cup Championships. So, the decision to host the 2014 FIFA World Cup in Brazil seemed logical. Preparing for that event should serve as a great transition for the 2016 Olympics, right? The growth that Brazil is about to experience, both domestically and abroad, will be staggering. The Brazilian government's..... read more

Top


For more companies with products in the Drilling market -
Go Here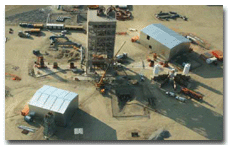 Bridon Gains Foothold in South African Shaft Rope Market


Implats subsidiary Afplats has commissioned three 7,000-m (23,000-ft) sinking ropes from U.K.-based ropemaker Bridon International, which will be used in the twin mine-shaft system at the multi-billion rand Leeuwkop development. According to Bridon, it marks the first time in 90 years an international rope manufacturer has been selected to supply sinking ropes for a South African mine. Three Bridon Tiger …. read more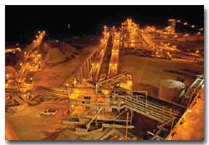 Siemens Snags Peñasquito Service Contract


Siemens has signed a five-year agreement for operation and maintenance of crushing and conveying systems at Mexican mining company Minera Peñasquito, a subsidiary of Goldcorp, Vancouver, B.C., Canada. Although estimated at €40-million, the actual cost of the order will depend on the plant's output, with the maintenance system serving to enhance the availability and reliability of the mine, according to Siemens. Under the contact, Siemens will be responsible for round-the-clock operation of the in-pit crushing and conveying system, as…… read more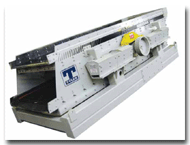 New F-Class Screen's Modular Design Offers Multi-unit Configuration Flexibility


W.S. Tyler has developed a 10-ft-wide (3.05-m) version of its F-Class vibrating screen, describing it as an innovative, double eccentric screening solution for challenging applications that require minimal vibration transmission during operation. This, according to the company, allows for the use of multiple machines within the same building or structure without the reinforcing measures required to house traditional vibrating screens. Due to its…. read more

Top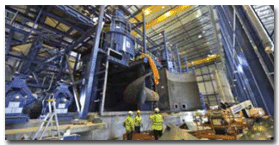 First Concentrates Produced at Northland's Swedish Iron Ore Project


Northland Resources reported that the first iron concentrate was produced at its Kaunisvaara, Sweden, process plant in early December. Karl-Axel Waplan, president and CEO of Northland Resources, noted that the company was able to execute the processes leading to startup of the Kaunisvaara project in less than two years. During this period the company constructed the industrial area, removed more than 4,500,000 m3 of overburden from the Tapuli mine site, and installed a primary crusher, conveyor belts, grizzly building and ore sheds .…… read more

Communication, Diagnostic Features Improve Efficiency


Thermo Fisher Scientific recently launched its Ramsey Micro-Tech 9000 Electronics platform, designed to provide enhanced communication and connectivity for process weighing and monitoring applications. According to the vendor, the Ramsey Micro-Tech 9000 Electronics platform improves communication and efficiency via built-in Ethernet and USB and prevents system downtime with independent load cell troubleshooting. The new platform replaces both the Thermo…. read more



Exploration Drill Meets Latest ATEX Standards


Sandvik announced its DE100 series of compact core drills for surface and underground exploration applications now includes the ATEX certified DE130x drill rig. The DE130x, according to Sandvik, is a fully certified exploration drill rig for underground coal applications and is compliant with the latest ATEX standards. The design is based on Sandvik's proven DE130 core drill, pictured above. According to the company, its modular design, depth capacity of 815 m (2,674 ft) N-size rod, feed force of 4.7 mt (10,350 lbf) and pull force of 6.3 mt (13,820 lbf), makes the DE130x a highly capable unit, featuring a completely redesigned power unit which monitors hydraulic oil temperature…. read more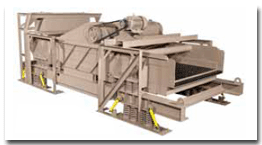 New Options for Mine-duty Screens


Deister Machine Co. has introduced two new equipment options for mine-duty screens. The company's Exciter Vibrating Mechanism is designed for use with large linear stroke screens and feeders. Multiple units can be positioned in series, and linked by flexible shaft couplings to provide better bearing life in conjunction with aggressive G-force. According to Deister, high-tech CNC manufacturing processes ensure tight tolerances and precision fits for the entire assembly, while innovative .…. read more

Top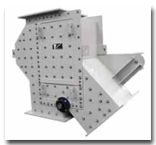 Flow Diverter Handles Abrasive Materials


Vortex Valves' Titan Series TLD Diverter is designed for use in gravity flow applications where abrasive material is diverted from one source to either two or three destinations, and is claimed to be an ideal solution for applications that require a positive seal from dust and fine powders. The TLD diverter is engineered to channel the flow of material away from the leading edge of the flapper vane. This feature is critical to maintain seal integrity and inhibit material leakage across the closed legs of the valve. Competitive flapper diverters have a tendency to leak past the vane shaft and trap material….read more
FEBRUARY 24–27, 2013: 142nd SME Annual Meeting and Exhibit and CMA 115th National Western Mining Conference, Denver, Colorado, USA. Contact: Society for Mining, Metallurgy & Exploration; Tel: 303-948- 4200; E-mail: meetings@smenet.org; Web: www.smenet.org/meetings
MARCH 3–6, 2013: PDAC 2013, International Convention, Trade Show & Investors Exchange-Mining Investment Show, Toronto, Canada Contact: Prospectors & Developers Association of Canada; Tel: 416-362-1969 ext. 1; Fax: 416-362-0101; E-mail: convention@pdac.ca; Web: www.pdac.ca
APRIL 15–21, 2013: bauma 2013, Munich, Germany. Contact: Messe München GmbH; Tel: 49 89 949-11348; Fax: 49 89 949-11349; E-mail: info@bauma.de; Web: www.bauma.de
APRIL 16–18, 2013: Minex Central Asia 2013, Astana, Kazakhstan. Contact: Arthur Poliakov; Tel: 44 (0) 207 520 9341; E-mail: admin@minexforum.com; Web: www.minexasia.com
APRIL 16–19, 2013: 23rd International Mining Congress and Exhibition of Turkey, Antalya, Turkey. Contact: IMCET; Tel: 90 312 425 10 80; Fax: 90 312 417 52 90; E-mail: imcet@maden.org.tr; Web: www.imcet.org.tr
MAY 5–8, 2013: CIM 2013 Convention, Toronto, Ontario, Canada. Contact: Canadian Institute of Mining, Metallurgy and Petroleum; Tel: 514-939-2710, ext. 1311; E-mail: mbell@cim.org; Web: web.cim.org/toronto2013
MAY 7–9, 2013: Arminera, Buenos Aires, Argentina. Contact: Viewpoint SA; Tel: (011)4814-3833/4816-5818; E-mail: info@viewpoint.com.ar; Web: www.arminera.com.ar
MAY 11–13, 2013: Indaba 2013, Durban, South Africa. Contact: Witch & Wizard Creative (Pty) Ltd.; Tel: 27 (0)11 467 5011 / 5024; Fax: 27 (0)11 467 5350; Web: www.indaba-southafrica.co.za
For a full calendar of mining industry conferences and events - click here
| | |
| --- | --- |
| WHO'S MOVING WHERE | |

Newmont Mining Corp. announced President and COO Gary Goldberg will become president and CEO, and join the board of directors March 1, 2013. He will succeed Richard O'Brien who will step down as CEO and retire from the board at that time.

Alamos Gold Inc. has appointed Jo Mira Clodman vice president of investor relations.


Ivernia Inc. announced that current President and CEO Alan De'ath will be retiring and stepping down from the board of directors. Wayne Richardson, a current member of the board of directors, has been appointed president and CEO.

Brigus Gold Corp. announced that Daniel Racine has been promoted to president and COO.

MMC Norilsk Nickel has appointed Vladimir Potanin general director. Vladimir Strzhalkovsky, who held this position since August 2008, has resigned.

Rubicon Minerals Corp. has appointed Mike Lalonde president and CEO. David Adamson will resign his position as CEO and assume the position of non-executive chairman.

Tetra Tech, Inc. has appointed John M. Young vice president of mine closure.

Leica Geosystems Mining has appointed Dave Goddard portfolio manager for the Leica J3autonomous (Intelligent Machine Systems) product portfolio.
About - providing an abreviated version of the current print edition of E&MJ, WOMP is distributed throughout the world to decision makers in the global mining industry, the last week of every month.

Subscribe to E&MJ - To receive your own copy of the print edition of E&MJ, click here , and complete your details. E&MJ is available free of charge to qualified readers.

Contact - if you have views, opinons or comments or editoral that you would like to submit, we would be delighted to hear from you - click here

Top