From the Editor - Successful Leaders Make Smart Decisions
---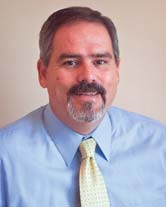 The new year is upon us and many people are wondering what to expect in 2013. All of the major mining companies embarked on rationalization programs that began in earnest during the middle of last year and those efforts will contin-ue this year. They sold off "non-core assets" and began to focus on the key projects in the pipeline that hold the most promise for the long term. This month's lead news story about Vale's capital investment program for 2013 is a prime example. Talking about the company's deci-sion-making process, Murilo Ferreira, Vale's CEO, explains the company will invest in world class assets with long lives capable of creating value through the cycles. He also mentions project execution, capital management and a reduced cost structure.

Preparing for a softer market, mining companies are fine tuning their rock facto-ries. They are making sure that existing mines and mills are running at optimum lev-els, usually with an eye toward scalability, should demand suddenly increase. They are also making sure the projects they have waiting in the wings are the cream of the crop.

These are also times that make or break great engineers. Hasty decisions can hurt an engineering team's image, but most of the time a decision to suspend or divest is made for the right reasons. A scrappy mining company will pick up those divested non-core assets, thinking they can quickly turn it into a revenue generator. If they succeed, the market will reward them, much to the major's chagrin. Failure would only reinforce the original decision.

Annually, the January edition of E&MJcarries the Project Survey, the most comprehensive list of mining projects, their status and their capital budg-et. The survey is compiled by the expert consultants at IntierraRMG (formerly the Raw Materials Group) in Sweden. The 2013 Project Survey verifies that investments in the mining sector grew by only 9% in 2012, compared to 20% in 2011. But, what may (or may not) surprise readers is the information related to the escalating costs for projects. For the last two years, the survey has mentioned how costs increase dramatically between the feasibility and construction phases. The average increase this year for gold projects was more than 50%.

This edition of E&MJalso carries two articles describing how technology is being used to better understand mine design and planning. In the mine design article, Simon Walker elaborates more directly about recent cost overruns, while Russ Carter describes how today's mining engineers are successfully incorporating new digital technologies into mine survey-ing, mapping and design. These two articles conjure a scenario of today's mining engineers being able to visualize a project as a living body of work with more para-meters related to development of the ore body, metal values and mining costs.

Mining projects are large projects that pose unique challenges that can be diffi-cult to solve. When one looks back at what went wrong with project execution, a lack of leadership is usually one of the main culprits. The leaders of successful engi-neering teams have confidence in their group and make fewer changes along the project path. With a limited number of projects, today's mining engineers will have to improve project management skills to excel in a more competitive environment.


Steve Fiscor, Editor-in-Chief, E&MJ
---
As featured in Womp 2013 Vol 01 - www.womp-int.com