Indonesia: A Rich Region of Uncertainty



Readers have no doubt noticed a rising tide of resource nationalism in E&MJ. The activities range from takings in Bolivia to new mining laws in Indonesia. There are, of course, two sides to every lively debate. Politicians from developing nations, such as Indonesia, are trying to claw back what they perceive as lost opportunities.

Once enacted, Indonesia 2009 Mining Law replaced a Suharto era law based on contracts with a new framework based on mining permits (IUPs). At first, the mining industry welcomed the law because it eliminated the existing Contract of Work (CoW), allowing foreign mining companies to hold permits. Now as more provisions take effect and the government......... read more



Steve Fiscor, Editor in Chief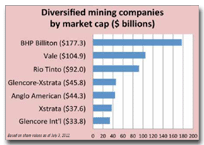 Qatar Holding Questions Amended Glencore-Xstrata Deal
Xstrata and Glencore revised the terms of the proposed $56 billion merger, which shifted attention to Glencore's ability to satisfy Xstrata shareholders, who are unhappy with the price Glencore would pay for the portion of Xstrata it doesn't already own. The company has proposed 2.8 Glencore shares for each Xstrata share and a $271 million retention package for executives and managers. Glencore owns 34% of Xstrata........ read more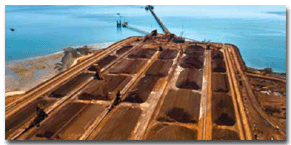 Rio Tinto Adds $4.2B to its Iron Ore Spending


Rio Tinto announced on June 20, 2012, it is committing an additional $4.2 billion (100% basis $6.2 billion) to develop its iron ore business. The investment includes $3.7 billion (100% basis $5.2 billion) for expansion of its Pilbara iron ore operations in Western Australia and $501 million (100% basis $1 billion) for further infrastructure development at the Simandou iron ore project in Guinea. These project approvals do....... read more

Top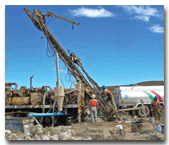 Yamana Gold Agrees to Acquire Extorre Gold


Yamana Gold and Extorre Gold announced June 18 a definitive agreement whereby Yamana will acquire Extorre for cash and Yamana shares valued at about C$395 million. Extorre's principal asset is the Cerro Moro gold-silver project in Santa Cruz province, Argentina. The project is based on a high-grade vein system and is located 70 km southwest of Puerto Deseado. A preliminary economic assessment for the Cerro Moro project outlined a possible 1,150–1,300-mt/d combined open-pit and underground mining operation that..... read more

Top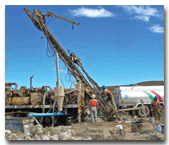 Bolivia 'Nationalizes' Colquiri Mine


Glencore International recently received a signed Supreme Decree from the Government of Bolivia, nationalizing the Colquiri mine in the Bolivian province of La Paz, with immediate effect. The company said its immediate focus is to seek an orderly handover of control of Colquiri with the Bolivian authorities and to ensure the well-being of its staff. Colquiri has been developed and operated, pursuant to rights granted by the Government of Bolivia, by Sinchi Wayra, a company owned by Glencore since 2005..... read more
| | |
| --- | --- |
| AROUND THE WORLD - USA & CANADA | |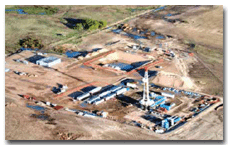 K+S Potash Canada Breaks Ground for Legacy Project


K+S Potash Canada, a subsidiary of Germany's K+S Group, held an official ground-breaking ceremony at the site of its Legacy solution mining potash project about 50 km north of Moose Jaw, Saskatchewan, June 19, 2012. K+S has approved C$3.25 billion in capital spending to develop the project. Initial production is planned for 2015, building to 2 million mt/y of potassium chloride in 2017, followed by a gradual expansion to 2.86 million mt/y by 2023. In a further expansion phase, production is planned...... read more
Royal Nickel Awards Contract for Dumont Feasibility Study


Royal Nickel has awarded Ausenco and SRK Consulting a contract for the preparation of a feasibility study for its Dumont nickel project in Quebec. Ausenco and SRK collaborated in preparing both the prefeasibility and revised prefeasibility studies for Dumont, released November 1, 2011, and May 14, 2012, respectively. With the leverage provided by work already under way or completed during the prefeasibility stage, the company expects to announce the results of the feasibility study by mid-2013.... read more

Top
U.S. Silver and RX Gold Agree to Merge


U.S. Silver Corp. and RX Gold & Silver Inc. announced on June 7 an agreement to merge the two companies, creating a new company to be called U.S. Silver & Gold Inc. The new company will have two producing mines, U.S. Silver's Galena mine in the Coeur d'Alene district of Idaho and RX Gold's Drumlummon mine 25 mi northwest of Helena, Montana. Their combined production currently totals about 2.7 million oz/y of silver and 26,500 oz/y of gold.... read more

| | |
| --- | --- |
| AROUND THE WORLD - Latin America | |
Teck Advancing Quebrada Blanca Phase 2


Teck Resources has completed a feasibility study and filed an NI 43-101 technical report for the Quebrada Blanca Phase 2 hypogene project in northern Chile. Teck owns a 76.5% interest in Quebrada Blanca. The other shareholders are a Chilean private company, which owns a 13.5% interest, and Empresa Nacional de Minera (ENAMI), a state-owned Chilean mining company, which has a 10% non-funding interest. The study estimates a capital cost for the development of the project of $5.6 billion (in January 2012 dollars, not including…… read more
First Majestic Targets 2012 Start at Del Toro


First Majestic Silver reports that construction of the 4,000-mt/d, dual-circuit mill at its Del Toro silver mine project in Zacatecas state, Mexico, remains on schedule for first-phase production to begin in the fourth quarter of 2012. Through the first half of 2013, the mill is scheduled to process only sulphide ore through the flotation circuit at a rate of about 1,000 mt/d…. read more

| | |
| --- | --- |
| AROUND THE WORLD - Australasia | |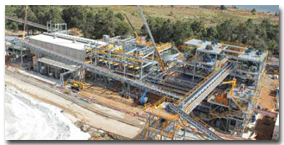 Talison Expands Greenbushes Lithium Operations


Talison Lithium reported in early June 2012 that the Stage 2 Expansion at its Greenbushes lithium operations in southwest Western Australia had been completed and commissioned on time and within budget and that initial performance was exceeding expectations. The expansion more than doubled Talison's production capacity and was designed to provide operational efficiencies and to enable Talison to supply the needs of the lithium market into the future…. read more



Worker Migration Agreement for Roy Hill Development


Australia's Minister for Immigration and Citizenship Chris Bowen announced in late May 2012 approval by the Australian government of its first Enterprise Migration Agreement (EMA), granted to the Roy Hill iron ore project in the Pilbara region of Western Australia. EMAs are customdesigned, project-specific migration agreements designed to ensure that skills shortages do not create constraints on major projects. They are available to resource projects with capital expenditures of more than A$2 billion and a peak workforce of …. read more

Top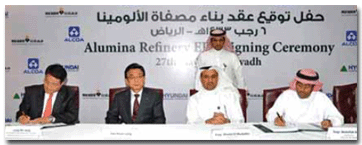 Hyundai Wins Contract for Saudi Aluminum Refinery
The Ma'aden-Alcoa aluminum joint venture has signed a contract worth SR5.6 billion (about $1.5 billion) with Hyundai Engineering & Construction for construction of its alumina refinery at Ras Al Khair in Saudi Arabia's Eastern Province. The contract includes completing detailed engineering, procurement, construction, precommissioning, commissioning assistance, start-up assistance and training services. The alumina refinery forms part of the fully integrated aluminum project currently under construction by Ma'aden and Alcoa. The project also includes a bauxite mine…. read more


China Reports on its Rare Earth Industry
The government of China published "Situation and Policies of China's Rare Earth Industry" on June 20, 2012. The white paper is the first on the nation's rare earth industry and was motivated in part because, "For some time now, some countries have been particularly fretful about the situation of China's rare earth industry and related policies, doing a lot of guesswork and conjuring up many stories. We hereby give a presentation about China's rare earth industry in order to further provide the international community with a better understanding of this issue."…. read more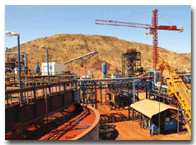 Nevsun Targeting Second Quarter 2013 Start for Bisha Expansion


Nevsun Resources reports that the copper expansion project at its Bisha mine in Eritrea is proceeding on schedule and on budget. The project will expand ore processing capacity at Bisha from 2 million to 2.4 million mt/y and convert the operation from production of gold-silver doré to production of copper concentrate. When the expansion project is complete, production at Bisha is expected to total 180 million lb/y of copper in concentrate, with significant gold and silver by product …. read more

Banro Moves to Owner- Operator Mining at Twangiza
Banro Corp. has transitioned from contract to owner-operated mining at its Twangiza open-pit gold mine in South Kivu province, Democratic Republic of the Congo (DRC). Twangiza became Banro's first producing gold mine when it entered production in October 2011. When mill throughput reaches full capacity of 1.7 million mt/y, Twangiza will produce about 120,000 oz/y of gold over an expected mine life of seven to eight years based on currently-defined reserves…… read more

Top
| | |
| --- | --- |
| THIS MONTH IN COAL | |

Rio Tinto Makes First Coal Shipment from Mozambique


Rio Tinto has started exporting premium hard coking coal from its Benga mine in the Moatize Basin in Mozambique. The first shipment of 34,000 metric tons has left the Port of Beira, bound for an Indian steel mill. "This shipment marks an important point in the phased development of our tier one coking coal resources in Mozambique. It is the first step toward our aim to become a significant supplier of hard coking coal to the seaborne market," said Rio Tinto Energy Chief Executive Doug Ritchie. "The Moatize Basin is one of the most prospective coking coal regions in the world …. read more

U.S. Senators Unable to Stop EPA, American Coal Industry Idles More Capacity


On June 20, 2012, the U.S. Senate failed to pass by a vote of 53-46 Sen. James Inhofe's (R-Okla.) resolution (S.J. Res. 37) to overturn the Environmental Protection Agency's (EPA) Utility MACT rule, according to the U.S. National Mining Association (NMA). The proposed EPA rules will lead to the closure of a substantial number of coal-based power plants. "Today's regrettable vote locks in higher electricity rates for consumers and businesses for the foreseeable future, …. read more

BHP Approves Appin Area 9 Project in Australia
BHP Billiton recently approved investment of $845 million to sustain operations at Illawarra Coal, in southern New South Wales, Australia, by establishing a replacement mining area at the Appin mine. The replacement area will have a production capacity of 3.5 million metric tons per year (mt/y) of metallurgical coal and will sustain Illawarra Coal's production capacity at 9 million mt/y. Appin Area 9 will be operational in 2016 and will replace production at the West Cliff mine. The project includes roadway development, new…. read more
| | |
| --- | --- |
| FEATURE - Fortescue | |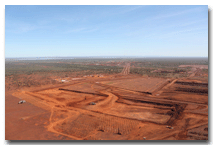 Surface Excavators at Fortescue: Production with Precision
Australia's third largest iron ore miner is expanding its fleet of surface excavation machines as part of an $8.4-billion program to triple production by mid-2013

By Russell A. Carter, Managing Editor

The scope of iron ore mining and shipping operations across Western Australia's Pilbara region is so vast it defies easy comprehension, looming larger than any other recent regional mining boom in a global industry that specializes in "big"— as in big mines, huge equipment and ambitious plans. The numbers speak for themselves: Australia's Bureau of Resources and Energy Economics (BREE) announced in June that iron ore shipments from Pilbara producers totaled 463 million mt last year, and predicted that the figure would rise during the next fiscal year to 510 million mt. W.A. government statistics also show that investment funding for the 15 iron ore projects that are now……. read more


For more companies with products in the Excavators market -
Go Here
| | |
| --- | --- |
| FEATURE - Mine Software | |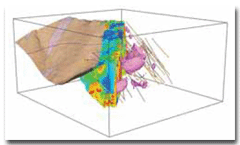 New Generation of 3-D Mining Software Sets the Scene


Interactive, immersive 3-D display systems, high-performance cloud computing and robust data management tools contribute to miners' greater understanding of what lies beneath the surface

By Russell A. Carter, Managing Editor

In a dedicated room within the long-range planning department at Brazilian minerals producer Vale, project management staff can examine—and navigate—through existing or conceptual underground spaces, pit levels and plant layouts, using a wall-sized interactive 3-D display system that monitors the audience's position within the room, altering the perspective of the visuals in the scene to give viewers a natural and accurate sense of scale. In Mexico, a Canadian mining.... read more

Top

For more companies with products in the Mine Software market -
Go Here
| | |
| --- | --- |
| FEATURE - Shafts & Hoists | |

Deep Thinking: Shaft Design and Safety for a New Generation of Mines


As increasingly deeper deposits are discovered and developed, shaft-sinking and hoist technology look for a new lease on life

By Simon Walker, European Editor

The dominance of open-pit mining during the second half of the 20th century has meant that many of today's engineers and technicians have never experienced underground mining, nor the key infrastructure needed to access deep deposits. Once so dominant as a means of access, shafts and all of the technology associated with their design, construction and equipping have often taken second stage to the bulk materials handling involved in a modern open-pit…... read more


For more companies with products in the Shafts & Hoists market -
Go Here
| | |
| --- | --- |
| FEATURE - Operating Strategies | |
AEL Solves Blasting Problems with Innovative Products


With explosive sales potential for Africa's greenfield mine projects estimated at $500 million over the next five years, mining services companies need to provide quality solutions that yield greater results and ensure sustainability, according to Wayne du Chenne, executive director of global business services, AEL Mining Services.
Speaking at a mining conference held earlier this year, du Chenne said, "Gone are the days of being a commodity provider with a one-size fits all promise. Mining solution providers need to proactively play an important and creative role in assisting with solving production, environmental and socioeconomic challenges in partnership with their customers, which is pivotal to contributing to future economic growth and sustainability in Africa.
"Our R&D department plays a vital role in keeping our global operations relevant. Tasked with the delivery of two groundbreaking innovations per year, the R&D team is actively involved in assisting AEL engineers and our mining optimization team develop solutions..... read more

Top


For more companies with products in the Blasting market -
Go Here
| | |
| --- | --- |
| APPS | |
Current and active 'Apps' from the mining market.
Sandvik Mining


Sandvik Mining is a leading global supplier of equipment and tools, service and technical solutions for the mining industry. The Sandvik Mining app provides you with the latest information and news about the company and its wide product range. It also features contact information for Sandvik Mining offices around the world. The app will be updated continuously so make sure to check for updates
Get the App - Go Here


Atlas Copco Underground


CWith the new app you easily and quickly get access to all the information you need from Atlas Copco. Here you will find our range of underground drilling rigs, loaders and trucks in high resolution images, presented as 3D turntables. THis makes it possible for you to view the product from all angles, in the palm of your hand. The app also contains videos, case stories, and a social news flow. And thanks to the GPS function, getting in contact with the nearest Atlas Copco representative has never been easier.
Get the App - Go Here


Rockmore International


AROCKMORE INTERNATIONAL is a leading global manufacturer of premium quality percussive rock drilling tools. Our high-performance products include threaded and tapered drill bits, DTH bits and hammers, extension and tunneling rods, integral and tapered rods, shank adapters and other drill tool accessories. With manufacturing centers in two hemispheres and distribution centers on nearly every continent, Rockmore International provides a wide range of quality tools to mining, construction, tunneling, quarrying, and water well projects all over the world.
Get the App - Go Here


Orica


Pocket Blast Guide from Orica Mining Services provides access to blast calculations, conversions, product information and tools for managing blasting operations on mobile devices.
Get the App - Go Here


Sandvik Mining - Solid Ground for iPad


Read the re-imagined and re-designed digital version of Solid Ground, the international business and technology magazine from Sandvik Mining. It contains all the same content as the print magazine, along with special ipad-only features. Solid Ground brings a global perspective on business and technical applications to everyone who enjoy new visions and product excellence.
Read about cutting edge developments in research, the latest progress in new technology, the world's widest range of equipment for the mining industries, and share the stories about our costumer's experiences and successes. Be inspired, get updated and stimulated.
Get the App - Go Here


Michelin Truck Tire Locator


Find the nearest MICHELIN® truck tire or service provider wherever you go. Now you can find the nearest MICHELIN® truck tire or service provider wherever you go. Use the app to search for a provider by category or use it to call MICHELIN® ONCall™ directly. The app finds the nearest service providers based on your GPS location, or another location you enter yourself
Get the App - Go Here

For more details on our Apps listing or details on how to list your App - Go Here
| | |
| --- | --- |
| Minexpo 2012 - Invitations | |
Every four years the mining world puts on its finest and takes itself off to the Las Vegas Convention Center
for Minexpo to present to the world the newsest and latest developments the industry has to offer.
The companies below would like to personally invite you to visit them at the show.
MINExpo 2012

September 24-26 2012

Mining Media International
Magazines, Directories and Shows serving the hard rock, coal, aggregate, construction and recycling industries. If these are your markets, we have a prduct for you. Come and say hello, we would love to tell you our story.
Booth: North Hall 1665


PLS Logistic Services
PLS Logistics Services, the leader in industrial logistics management, is excited to be a sponsor and exhibitor at the 2012 MINExpo.  We provide customized outsourced logistics solutions and freight brokerage services, shipping over one million loads annually across all major freight modes.  No other logistics provider has the flexibility when it comes to experience, resources, and technology to deliver improvements to your supply chain.  You can benefit immediately from significant cost savings as you leverage the capacity that PLS delivers through our broad transportation network.
Stop by our booth to learn firsthand what PLS can offer you and how we can meet your needs.
Booth: South Hall 25115

Mining Information Systems (MIS)
Specialising in the development, implementation and management of information and reporting systems for the resources sector. For more than 15 years, MIS has been designing and implementing software systems globally, utilising proven IT technologies and achieving excellent results in a timely and cost-effective way. Come and see us in the Australian Pavilion for a chat and a live demonstration.
Booth: North Hall 1275

EMESRT - Earth Moving Equipment Safety Round Table
Aims to- 'Accelerate the development and adoption of leading practice designs for mining and exploration equipment'.
By engaging with Original Equipment Manufacturers (OEM), EMESRT, comprising some 14 global mining companies, improves the understanding of design issues that cause harm to operators and maintainers of mining and exploration equipment.
EMESRT is fast gaining global recognition as a significant voice for the mining industry about equipment design issues as it begins to succeed in facilitating changes in design, design processes and marketing by OEMs.
Visit us in the North Hall or come along to our one of our Workshops on Wednesday 26th (N101).
Stand: North Hall L10

For more information on Minexpo Invitations - Click Here
New Mine Locomotive Line can be Tailored to Fit the Job


Rail equipment specialist Mining Equipment reports that it is now manufacturing a new line of diesel locomotives at its facility in Farmington, New Mexico, USA. Planetary drives and wet disc brakes highlight Mining Equipment's 15–35 ton class locomotives, resulting in low maintenance requirements. "We also build locomotives in the smaller 4 to 12 ton range," said Senior Vice President Matt Pope. "These models feature a hydrostatic drive and heavy-duty gear boxes." …. read more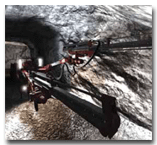 Immersive Expands Simulator Kits


Immersive Technologies said it has expanded its simulation-product portfolio for underground mining applications with the development of simulator conversion kits for Sandvik's DD420 jumbo drill and Atlas Copco's MT6020 articulated mine truck.
The jumbo drill simulator conversion kit, according to Immersive, represents a significant advance in design and application for the company, employing realistic drilling physics coupled with an innovative 'drilling assistant' feature to maximize operator training  effectiveness…… read more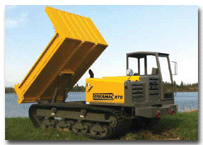 Offroad Carrier Offers High Payload, Diesel Power


Illinois, USA-based Rig Source recently displayed the new Terramac RT9 rubber tracked multipurpose carrier, offering an 18,000-lb (8,200-kg) carrying capacity and powered by a 230-hp (170-kW) Cummins diesel engine in both open cab and closed cab options. The unit has rollover protective structure (ROPS) as well as falling object protective structure (FOPS) components. The Terramac RT9 is just over 17.5 ft (5.3 m) long, almost 8.5 ft (2.6 m) wide, 9.25 ft ( 2.8 m) high and provides 20 in. (500 mm) of ground clearance…. read more

Top

Work Light for Mine Equipment Applications


Hella's latest mining work lamp, the AS 5000LED, is designed for use on machinery and equipment with 12–24V DC electrical systems. It utilizes advanced optics and 24 high-power LEDs to deliver over 5,000 lumens of light. The lamp is offered in wide beam (close range) and narrow beam (long range) models, and uses only 60 watts of power while delivering a luminous efficiency of nearly 100 lumens/watt. It also has an integrated dimming function, which can reduce power consumption when the voltage falls below 10.2V, and .…… read more
Improved Power Options for Personal Satcomm Device


DeLorme recently announced the release of an upgrade for inReach two-way satellite communicators. Major improvements and enhancements in the new release include extended battery life and recharging options. inReach is a satellite communicator offering two-way personal text messaging with delivery confirmation, SOS alerting and follow-me/find-me tracking and location. According to DeLorme, inReach pairs with most popular smartphones and tablets for two-way global messaging in the 90% of the world's surface not…. read more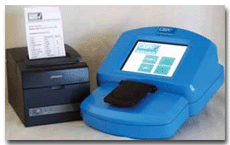 On-site Coolant Analysis in Minutes


On-Site Analysis, Inc., a specialist in automated fluids analysis equipment, has introduced the OSA4 CoolCheck coolant analyzer. The touch-screen instrument automatically performs up to nine coolant and DEF diagnostic analyses, on demand in the customer's service facility and all in less than one minute, according to the company, which states the OSA4 CoolCheck represents leadingedge, proprietary technology utilizing sophisticated components that instantly capture data and compares it …. read more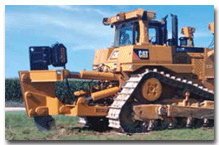 Vibratory Ripper for Big Dozers


BRON introduced a new line of vibratory rippers for dozers up to 1,200 hp, designed to work in applications in compacted soil, shale, limestone rock and coal. The BRON 4000 vibratory ripper serves multiple industries, including mining, road construction and utility. The vertical mounted shaker creates a hammer chisel with the single blade, making it easier to cut through hard compact conditions. The patent-pending BRON 4000 vibratory ripper is a direct pin-on attachment with engineered mounts for most makes and models of dozers up to 200,000 lb, including the Cat D10T bulldozers .…. read more

Top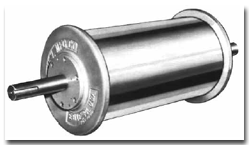 Conveyor Idlers Offer Longer Life, Economical Repair


Ohio, USA-based Elite Roller Manufacturing's steel can trough and return idlers include two tapered roller bearings in each hub (four per idler) for longer service life. In addition to lasting up to three times longer than traditional two-bearing designs, Elite Roller says the unique design withstands severe applications better than traditional rollers. In addition to longevity, the patented Elite design allows the re-use of the axle assembly, yielding a significant savings over….read more
AUGUST 28–30, 2012: Mining & Energy NSW 2012 Exhibition, Newcastle, New South Wales, Australia Contact: Warren Queenan, Sales Manager, Reed Mining Events; Tel: 61 2 9422 2563; E-mail: warren.queenan@reedexhibitions.com.au; Web: www.miningandengineeringnsw.com.au
SEPTEMBER 5–6, 2012: MEMSA Annual Technical Symposium, Clearwater, Florida, USA Contact: Mining Electrical Maintenance Association.; Web: www.miningelectrical.org
SEPTEMBER 10–14, 2012: Electra Mining Expo, Johannesburg, South Africa Contact: Specialized Exhibitions (Pty) Ltd.; Tel: 27 (0) 11 835 1565; Fax: 27 (0) 11 496 1363; Web: www.electramining.co.za
SEPTEMBER 12–14, 2012: ExpoMINA 2012, Lima, Peru Contact: In the USA and Canada: Giles Hazel; Tel: 201-251-2600 ext. 127; E-mail: gilesh@kallman
SEPTEMBER 24–26, 2012: MINExpo, Las Vegas, Nevada, USA. Contact: Hall-Erickson Inc.; Tel: 866-717-6463; E-mail: minexpo@heiexpo.com; Web: www.minexpo.com
OCTOBER 30–NOVEMBER 1, 2012 : Goldfields Mining Expo 2012, Kalgoorlie, Western Australia, Australia. Contact: Warren Queenan, Sales Manager, Reed Mining Events; Tel: 61 2 9422 2563; E-mail: warren.queenan@reedexhibitions.com.au; Web: www.goldfieldsminingexpo.com.au
OCTOBER 30–NOVEMBER 2, 2012: 19th International Symposium, Bauxite, Alumina and Aluminium Industry in Brazil and New Global Developments, Belém, Brazil. Contact: ICSOBA, the International Committee for Study of Bauxite, Alumina & Aluminium; Tel: 91 982 328 98 17; E-mail: info@icsoba.org; Web: www.ICSOBA.org
NOVEMBER 14–16, 2012: Western Mining Electrical Association Bi-annual Meeting, San Antonio, Texas, USA. Contact: WMEA; Web: www.wmea.net
For a full calendar of mining industry conferences and events - click here
| | |
| --- | --- |
| WHO'S MOVING WHERE | |

Ivanhoe Australia Ltd. announced that Peter Reeve has resigned from the position of CEO. Inés Scotland, currently a non-executive director, will assume the role of managing director and CEO, pending the appointment of a permanent successor.

Rockex Mining Corp. has appointed Edward Yew president and CEO.

Voith Turbo GmbH & Co. KG has appointed Carsten J. Reinhardt president and CEO. He succeeds Dr. Hubert Lienhard.

Short Elliott Hendrickson has appointed Jon Maki mining services director.

Ventyx, an ABB company, has appointed Jeff Ray CEO.

Atlas Copco CMT USA has appointed Vince Fontimayor product manager, mining and rock excavation technology.

Midway Gold Corp. announced that Daniel E. Wolfus has resigned as chairman of the board and CEO, but will continue to be a director. Kenneth A. Brunk has been appointed chairman and CEO, in addition to his current position as president.

Azura Consulting has appointed Eli Avidar CEO.
About - providing an abreviated version of the current print edition of E&MJ, WOMP is distributed throughout the world to decision makers in the global mining industry, the last week of every month.

Subscribe to E&MJ - To receive your own copy of the print edition of E&MJ, click here , and complete your details. E&MJ is available free of charge to qualified readers.

Contact - if you have views, opinons or comments or editoral that you would like to submit, we would be delighted to hear from you - click here

Top