| | |
| --- | --- |
| | To receive your own edition of the print version of E&MJ - Go Here |

Peru Takes a Turn for the Left


Ollanta Humala claimed a narrow victory (52.6%:47.4%) over Keiko Fujimori in a Peruvian runoff election on June 5, 2011. The election signals a shift for Peru. In a 2006 presidential campaign, Humala lost to Alan Garcia. In the meantime, Peru reaped five years of solid economic growth. From 2005 to 2010, per capita gross income rose 82% to about $5,200. Yet, voters opt for a leftist former military commander over a conservative congresswoman, who was widely favored by business. Another Latin American country changes course, but this time the influence is different.
Peru's importance in the mining sector is well-documented. In March, E&MJ ran an extensive report on Peruvian mining. The reoccurring theme throughout the piece was the country, which is already a mining leader, was on the verge of becoming a major mining hub. Peru produces 15% of the world's......... read more

Steve Fiscor, Editor in Chief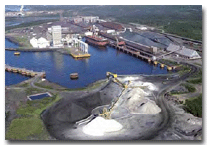 ArcelorMittal Expanding at Mont-Wright
ArcelorMittal has announced plans for an expansion at its Mont-Wright iron ore mining complex and additional construction at its Port-Cartier industrial complex in Quebec, Canada. The C$2.1-billion investment will allow ArcelorMittal Mines Canada to increase its annual production of iron ore concentrate from 14 million mt to 24 million mt by 2013. An additional $800 million in investment will be required through 2039 to maintain operations......... read more
Xstrata Outlines Plans for its North Queensland Operations


Xstrata has announced plans to sustain the future of its Mount Isa operations in north Queensland through expanded mining and concentrate production, while phasing out copper smelting at Mount Isa and copper refining at Townsville by the end of 2016. Planning includes the expansion of existing mining operations and the potential development of new mines at Mount Isa and the broader region. Lead smelting will....... read more

Top

Vale Takes Delivery of World's Largest Ore Carrier


Vale reported in early May 2011 it had taken delivery of the Vale Brasil, the world's largest ore carrier: 362 m long, 65 m wide, with capacity to carry 400,000 mt of iron ore. On May 24, the Vale Brasil was loaded with 391,000 mt of iron ore at the Ponta da Madeira port terminal in São Luís, Maranhão, Brazil, in preparation for a trip to Asia..... read more

Top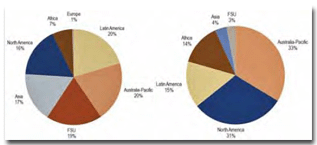 2010 Base Metals and Gold Acquisitions Report


The worldwide 2010 dollar value of large ($25-million minimum) base metals and gold acquisitions totaled $50.7 billion, the third highest annual total in the past 10 years, according to a recent Metals Economics Group (MEG) Strategic Report. Comparable totals for 2008 and 2009 were $41 billion and $14 billion, respectively. The 2010 total signified a general return of confidence to the industry after a period of significant strategic retrenchment and caution due to the worldwide recession and sharply lower metals prices that began in late 2008 and lasted into early 2010 MEG stated..... read more
| | |
| --- | --- |
| AROUND THE WORLD - USA & CANADA | |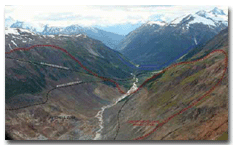 Seabridge and Pretium to Cooperate on Gold Projects


Seabridge Gold and Pretium Resources have signed two cooperation agreements relating to development of Seabridge's KSM project and Pretium's Snowfield project, which share a common boundary in northern British Columbia. The KSM project has proven and probable reserves totaling 38.5 million oz of gold in four deposits; the Snowfield project has 25.9 million oz of measured and indicated gold resources and 9 million oz of inferred gold resources. Together, the projects represent the..... read more
BHP Billiton Approves Pit Pushback at Ekati


BHP Billiton has approved the Misery open-pit project at its Ekati diamond mine in the Northwest Territories, Canada. The project consists of a pushback of the existing Misery pit, which was mined from 2001 to 2005. Stripping operations are expected to begin in October 2011, with ore production beginning late 2015 and final production from Misery in mid-2017. Capital costs to complete the execution phase are estimated at $323 million (BHP Billiton 80% share). Of that amount, $29 million of pre-commitment capital was.... read more

Top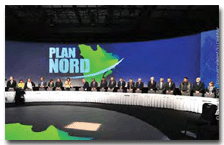 Quebec's Plan Nord Targets Economic Development


The government of Quebec has announced Plan Nord, which targets $80-billion in public and private investment over a 25-year period that would include mining, energy, forests, wildlife, tourism and bio-food sources. Government statements announcing the plan did not offer specific development information.... read more
| | |
| --- | --- |
| AROUND THE WORLD - Latin America | |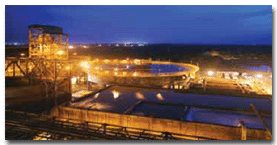 Samarco Begins $3.5B Iron-ore Expansion Project


Samarco Mineração S.A., a 50:50 joint venture of BHP Billiton and Vale, began construction in May 2011 of a $3.5-billion project to expand its iron ore pellet production capacity by 8.3 million mt/y to 30.5 million mt/y. The investment includes additional mining capacity and a third concentrator at the company's Germano mines in Minas Gerais; a third slurry pipeline of approximately 400 km in length; and a fourth pellet plant and enhanced ship-loading capacity at Ponta Ubu, Espírito Santo. First production from the expansion project is scheduled for the first half of 2014…… read more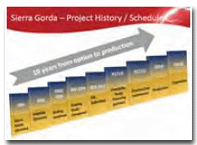 Quadra FNX and Sumitomo Form Sierra Gorda JV


Quadra FNX Mining and Sumitomo have entered into a definitive agreement to form a joint venture company to develop Quadra FNX's Sierra Gorda copper-molybdenum project in Chile. The joint venture company will be held 55% by Quadra FNX and 45% by Sumitomo and will be called Minera Quadra Chile Ltd. Under the agreement, Sumitomo will contribute the next $724 million of joint venture equity after closing and will arrange a minimum of $1 billion in…. read more

| | |
| --- | --- |
| AROUND THE WORLD - Australasia | |

Australia Opening Woomera Prohibited Area to Development


In early May 2011, Australia's Defense Minister Stephen Smith and Resources and Energy Minister Martin Ferguson released the final report of a review of the future management and use of the Woomera prohibited area in South Australia. Woomera has been a prohibited area since 1947, when it was established as a long-range weapons testing facility by the United Kingdom and Australia. Its size (127,000 km2), remote location and quiet electromagnetic environment have made it an ideal test and evaluation site for military weapons…. read more



Iron Ore Developers Report on Early-stage Studies in W.A.


SGrange Resources, Aquila Resources and Zenith Minerals, each with interests in iron ore development projects in Western Australia, have reported the results of prefeasibility or scoping studies for their projects. Brief summaries of the studies are reported here. Significantly more project detail is available on the companies' Web sites …. read more

Top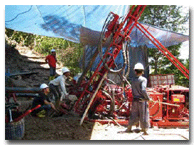 Intrepid Advances Tujuh Bukit Project
Intrepid Mines has reported the results of a preliminary economic assessment (PEA) for a potential open-pit, heap-leach gold project on the oxide resource at the Tujuh Bukit project in the far southeast of the island of Java, Indonesia. Intrepid, an Australian company based in Brisbane, has an 80% interest in the project; PT Indo Multi Niaga, an Indonesian company, holds the remainder…. read more

Asian Tin Organizations Join Forces with Industry Body
U.K.-based tin-industry association ITRI recently signed agreements with two Asian organizations to cover co-operation in a number of key areas involving tin utilization and industry information dissemination. In late May, ITRI signed a Memorandum of Understanding (MoU) with the China Non- Ferrous Metals Industry Association (CNIA), a major association within China representing the non-ferrous metals sector, functioning as a bridge between government…. read more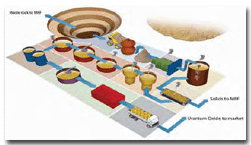 Study Supports Husab Uranium Project Development


Extract Resources has announced details of a definitive feasibility study that supports development of its Husab uranium project in Namibia. Capital cost to develop the project is estimated at $1.48 billion, including initial mine fleet, process plant and supporting infrastructure. Pre-stripping and other pre-production operating costs increase estimated total pre-production spending to $1.66 billion…. read more

Aquarius in Agreement to Add to Mineral Rights
Aquarius Platinum agreed in early May 2011 to acquire Northam Platinum's platinum group metals and associated base metals mineral rights on farms adjacent to Aquarius' Everest mine on the Eastern Limb of the Bushveld Igneous complex in South Africa. The transaction is valued at about $179 million and is subject to regulatory approvals that could take 12 to 18 months to clear. The mineral rights acquired comprise several farms immediately to the west of Everest. Collectively called Booysendal South, the property hosts both…… read more

Top
| | |
| --- | --- |
| THIS MONTH IN COAL | |
China First Moves Forward Despite Failed IPO Bid


Resourcehouse Ltd., an Australian mining company that exports to China, pulled its plans for a much-anticipated initial public offering (IPO) in Hong Kong, saying the company received a further A$1.2 billion (US$1.28 billion) in funding from Export- Import Bank of China. The money will be used to develop the $8 billion China First coal project and related infrastructure in the Galilee Basin in Central Queensland …. read more

Alpha Makes It Official


Alpha Natural Resources has completed its acquisition of Massey Energy. With 150 coal mines and 40 prep plants, the company now controls the second largest coal reserve base in the U.S. with approximately 5 billion tons in the major coal basins of Central and Northern Appalachia, the Illinois Basin and the Powder River Basin. It said its metallurgical reserve base is now among the largest and highest-quality in the world …. read more

Signal Peal Mine Completes First Longwall Move
The Signal Peak underground mine south of Roundup in Musselshell County, Montana, USA, temporarily throttled back on production this spring as it underwent its first longwall move since it reopened under a new name and ownership almost two years ago. Formerly known as Bull Mountain, the mine is owned jointly by two Ohio companies: Boich Group in Columbus and FirstEnergy, a diversified energy company based in Akron. They invested about $400 million to acquire and reopen the mine in 2009…. read more
| | |
| --- | --- |
| FEATURE - Haul Roads | |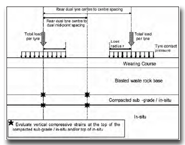 Building Better Haul Roads
Higher payloads and autonomous operations need roads designed for structural strength

By Dr. Roger J. Thompson

In truck-based hauling systems, the mine haul road network is a critical and vital component of the production process. As such, under-performance of a haul road will impact immediately on mine productivity and costs. Operations safety, productivity and equipment longevity are all dependent on well-designed, constructed and maintained haul roads……. read more

| | | |
| --- | --- | --- |
| | For more companies with products in the Graders market - Go Here | |
| | |
| --- | --- |
| FEATURE - Cone Crushers | |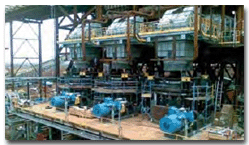 Cone Crushers: The Suppliers' Perspective


Leading manufacturers offer perspective on the market, evolving technology and the future

By Simon Walker, European Editor

The last time that E&MJ looked at crushing technology, the focus was predominantly on primary crushers and mobile units. Here, we turn the spotlight on cone crushers, used more often for secondary and tertiary crushing duties in both the mining and aggregates industries. Industry consolidation over the past 20 years has resulted in a much smaller pool of suppliers servicing the market, although— as in the construction sector—Chinese equipment manufacturers are becoming increasingly international in their marketing approach. While Chinese-supplied crushers may well find their way into projects in which there is a significant.... read more

Top
| | | |
| --- | --- | --- |
| | For more companies with products in the Crushers market - Go Here | |
| | |
| --- | --- |
| FEATURE - Gearless Conveyors | |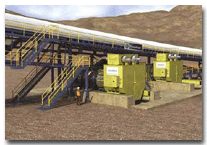 Xstrata Invests in Gearless Conveyor Drives


A better understanding of drive and converter technology allows for long conveyor systems to advance to the next level with better availability

By Steve Fiscor, Editor-in-Chief

Grades are decreasing and mining engineers are looking at efficient methods to move more ore. Long conveyor systems are very competitive cost-wise for permanent installations. The longest conveyors require an electrical infrastructure to provide more power. Until recently, long conveyors have been limited by the tension rating for belting and the gear reducers used in traditional drive arrangements. In some cases, applications exceed the technical limit of conventional gear reducers …... read more

| | | |
| --- | --- | --- |
| | For more companies with products in the Conveyors market - Go Here | |
| | |
| --- | --- |
| FEATURE - Conveyor Technology | |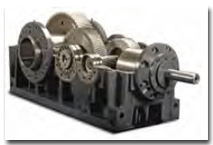 Conveyor Technology on Track for Higher Performance


New products emphasize increased power, strength, reliability—and simplicity

By Russell A. Carter, Managing Editor

A well-running mine conveyor normally doesn't attract a lot of attention—but that can change within a few seconds.An unplanned conveyor stoppage, for whatever reason, is a matter usually dealt with immediately and the attention level rises exponentially. If the conveyor is part of a mine's production chain, extended stoppages translate quickly into reduced revenue flow, possibly aggravated by the additional costs of unscheduled maintenance or repairs..... read more

Top

| | | |
| --- | --- | --- |
| | For more companies with products in the Conveyor Components market - Go Here | |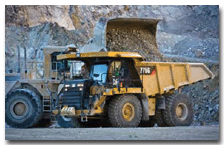 Hauler Features Higher Operational Efficiency


Caterpillar says its new 70-ton-payload (63.5 metric ton) 775G off-highway truck combines new drive train strategies and a 5% power increase to give it enhanced efficiency over its predecessor. To balance fuel savings and production, two different economy shift mode selections enable the user to tailor performance to the needs of the application, while advanced control systems also integrate the optional engine compression brake with Automatic Retarder Control to enable …. read more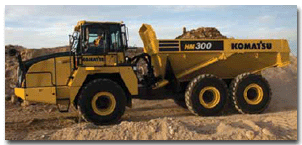 New Artic Offers Better Traction, Higher Payload


Komatsu America's new HM300-3 articulated truck is rated at 325 hp (242 kW) from a Komatsu SAA6D125E-6 diesel that is EPA Tier 4 Interim and EU Stage 3B emission certified. The HM300-3 features a maximum gross vehicle weight of 115,147 lb (52,230 kg) and can haul up to a 31-ton (28.1-metric ton) payload at maximum speed of 36.4 mph (58.6 kph). The HM300-3 is equipped with KOMTRAX technology, which sends machine operating information to a secure website via wireless technology. Data such as daily…… read more

Dust Collector Uses Less Floor Space


Donaldson Co. announced a new family of Torit PowerCore dust collectors to meet the specific requirements of applications involving abrasive dust. The new VH series collectors, according to the company, are designed to be smaller and smarter—taking up to 70% less space than other baghouses and cartridge collectors, and reducing labor costs and downtime by time-saving filter change-outs that don't involve confined spaces. The collectors will handle airflows of 5,000 to 50,000 cfm, using PowerCore filter packs…. read more

Top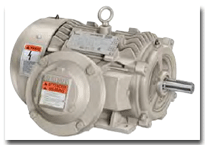 Explosion-proof Motor Line


Siemens' newest addition to its electric motor line is the XP100 series, rated from 1–300 hp (0.75–223 kW) and designed specifically for hazardous operating environments. The XP100 motors are NEMA Premium qualified, UL and CSA-listed for gas and dust ignition-proof environments and are suitable for Division 1, Class I, Groups C and D, Class II, Groups F and G hazardous area classifications. All motors feature a cast iron frame and bearing housings for high structural strength, as well as epoxy enamel paint, polycarbonate cooling fan .…… read more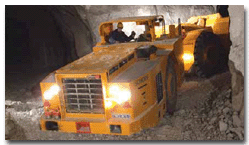 High-capacity Compact LHD


Schopf's new 31,000-lb-payload (14,000- kg) SFL 140 LHD features the latest engine technology and other innovations designed to offer fast cycle times in stope production, ramp development and as a match for 40-mt and larger trucks. Powered by a Cummins QSM11 diesel rated at 335 hp (250 kW), the 85,900-lboperating weight (39,000 kg) SFL140 has an SAE heaped bucket volume…. read more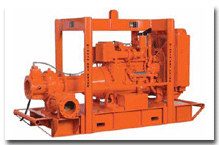 Self-priming Diesel-powered Pump


The newest addition to Godwin Pumps' HL series is the HL260M Dri-Prime pump, capable of flow rates to 4,760 gpm (1810 m3/h) and heads to 500 ft (150 m). The 10 x 8-in. (250 x 200-mm) HL260M is a single- stage, automatic self-priming centrifugal pump with solids handling capability to 2-in. (50-mm) in diameter. According to the company, the Dri-Prime venturi priming system on the HL260M provides suction lift capability to 28 ft (8.5 m) and continuous uninterrupted operation…. read more

Cut and Impact-resistant Hauler Tire


Michelin Earthmover has unveiled the XDR2 tire, designed for use on rigid dump trucks in severe mine and quarry conditions. Offering up to 20% more tread life than its predecessor the XDR, the new model is currently available in 27R49 size with additional sizes to become available later in 2011. According to Michelin, in addition to increased tread life, the XDR2 tire also provides 10% thicker undertread between the protective plies and tread base for better cut and impact resistance  .…. read more

Top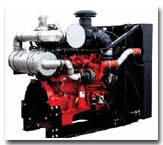 Tier 4 Final Compliant Diesel has More Horsepower


Cummins announced its QSX15 engine will meet near-zero emissions levels effective in 2014 with power output increased up to 675 hp (503 kW). The 15-liter diesel is designed to comply with EPA Tier 4 Final and EU Stage IV emissions with an after treatment system combining the Cummins Particulate Filter with Selective Catalytic Reduction (CPF- SCR). The new 675-hp top rating for the QSX15 takes the Tier 4 Final engine 75 hp (56 kW) above the Tier 4 Interim top rating of 600 hp (447 kW). Cummins says its SCR system for Tier 4 Final incorporates a copper….read more
JULY 5–7, 2011: Mining & Engineering Western Australia, Perth Western Australia. Contact: Reed Exhibitions, Luke Griffin; Tel: 02 9422 2339; E-mail: luke.griffin@reedexhibitions.com.au or Peter Thompson; Tel: (02) 9422 2472; E-mail: peter.thompson@reedexhibitions.com.au; Web: www.miningandengineeringwa.com.au
JULY 6–8, 2011: HydroCopper 2011—6th International Seminar on Copper Hydrometallurgy, Viña del Mar, Chile. Contact: Carolina Barahona, Gecamin Ltd.; Tel: (56-2) 652 15 42; E-mail: carolina.barahona@gecamin.cl; Web: www.hydrocopper.cl
SEPTEMBER 6–9, 2011: AIMEX 2011, Sydney, Australia. Contact: Reed Exhibitions, Chris Ghosh; Tel: (02) 9422 2518; E-mail: chris.ghosh@reedexhibitions.com.au; Web: www.aimex.com.au
SEPTEMBER 7–9, 2011: MAPLA 2011—8th International Mining Plant Maintenance Meeting, Antofagasta, Chile. Contact: Carolina Barahona, Gecamin Ltd.; Tel: (56-2) 652 15 42; E-mail: carolina.barahona@gecamin.cl; Web: www.mapla.cl
SEPTEMBER 7–9, 2011: 6th International Mine Equipment Maintenance Meeting, Antofagasta, Chile. Contact: Web: www.mantemin.cl
SEPTEMBER 7–9, 2011: MEMSA Annual Technical Symposium, Clearwater, Florida, USA. Contact: Mining Electrical Maintenance & Safety Association; E-mail: memsa@tampabay.rr.com; Web: www.miningelectrical.org
SEPTEMBER 21–24, 2011: Mining Indonesia 2011, Kemayoran, Indonesia. Contact: PT Pamerindo Indonesia; Tel: 62 21 316 2001; Fax: 62 21 316 1983/4; E-mail: maysia@pamerindo.com; Web: www.mining-indonesia.com
OCTOBER 17–19, 2011: International Seminar on Bauxite Residue (Red Mud), Goa, India. Contact: Tanisha Dutta De, ICSOBA (International Committee for Study of Bauxite, Alumina and Aluminum); Tel: 91 9975372011; E-mail: info@icsoba.org/tanisha@icsoba.org; Web: www.icsoba.org
For a full calendar of mining industry conferences and events - click here
| | |
| --- | --- |
| WHO'S MOVING WHERE | |

De Beers has appointed Philippe Mellier CEO. He will succeed Gareth Penny, who announced his resignation last July.

BHP Billiton has appointed Tim Cutt president of diamonds and specialty products.

Ur-Energy Inc. announced the company's Vice President of Mining and Engineering, Wayne W. Heili, has been promoted to president and COO, and a director. He will assume the role of CEO August 1 succeeding current CEO W. William Boberg, who will remain as a director. Additionally, Steve Hatten has been appointed vice president of operations; John Cash has been appointed vice president of regulatory affairs, exploration and geology; and Penne Goplerud has been appointed general counsel and corporate secretary. The company also announced the departure of Paul Goss, corporate general counsel and corporate secretary and Harold Backer, executive vice president of geology and exploration.

Kvaerner has appointed Jan Arve Haugan president and CEO and Eiliv Gjesdal CFO.

Paul S. Barbery, of Bluefield, Va., has been named a 2011 inductee into Virginia Tech's College of Engineering Academy of Engineering Excellence.

Grote Industries has appointed Kent Bode manager of the south central aftermarket region and national account manager for the heavy-duty division.

3D Laser Mapping has appointed Jon Chicken sales director.

Ortac Resources Ltd. has appointed Hugo Green CFO.
About - providing an abreviated version of the current print edition of E&MJ, WOMP is distributed throughout the world to decision makers in the global mining industry, the last week of every month.

Subscribe to E&MJ - To receive your own copy of the print edition of E&MJ, click here , and complete your details. E&MJ is available free of charge to qualified readers.

Contact - if you have views, opinons or comments or editoral that you would like to submit, we would be delighted to hear from you - click here

Top