Rock Bolting
Rockbolting Technology Keeps Mines Safe and Secure....read more

Mining Tires & Wheels 1
Tire Makers Get a Chance to Restock and Retrain.... read more

Mining Tires & Wheels 2
Truck Wheels: Mine Productivity Rides on the Rim......read more

Surface Mining
Shovel OEMs Make Major Design Improvements......read more

Shaft Alignment
Correcting Shaft Misalignment......read more






To update your details or renew your current print subscription or to receive your own edition of the print version of E&MJ -

CLICK HERE

The Dodd-Frank Act Implements Conflict Minerals Provisions


The mining industry was making headlines again last month. People around the world breathed a collective sigh of relief when rescue workers located miners trapped underground in a copper mine near Copiapo, Chile. Our hearts and prayers go out to those miners and their families and we wish the rescuers God speed. The Big Australian made a hostile bid for PotashCorp and the business community, for the first time it seems, connected the dots between mining for fertilizer and agriculture. Naomi Campbell testified at the Hague war crimes trial of former Liberian President Charles Taylor, casting the spotlight on blood diamonds once again. Conflict minerals also surfaced in recent legislation in the U.S......... read more

Steve Fiscor, Editor in Chief

| | |
| --- | --- |
| NEWS | |

PotashCorp Board Rebuffs BHP Billiton; BHP Takes Offer to Shareholders
The world's largest potash producer, PotashCorp, announced August 17, 2010, its board of directors had received and unanimously rejected an unsolicited proposal from BHP Billiton to acquire PotashCorp for approximately $40 billion in cash. PotashCorp also announced the adoption of a shareholder rights plan to help fend off BHP Billiton's approach. Subsequently, on August 20, BHP Billiton took its offer directly to PotashCorp shareholders, saying the offer would remain open for acceptance until October 19, 2010, "or such later date or dates as may be fixed by the offeror unless the offer is withdrawn." In announcing the PotashCorp board's......... read more
Trapped Chilean Miners Face Long Wait for Rescue


Thirty-three miners trapped in the small underground San José copper-gold mine near Copiapo in north-central Chile on August 5, 2010, were discovered to be alive and in reasonably good health in the mine's refuge chamber on August 22 when a 15-cm drill hole from surface broke through to the chamber. A note returned to surface by the miners read, "Estamos bien in el refugio los 33." The refuge chamber is 688 m below surface. The mine is owned by a private company, Cia. Minera San Esteban Primera. Codelco, Chile's national copper company, was moving a large rig to the mine site to drill a rescue shaft to the refuge chamber....... read more

Top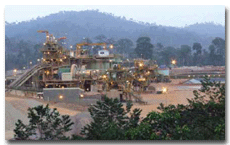 Kinross Agrees to Acquire Red Back


Kinross Gold and Red Back Mining announced in early August their boards of directors had unanimously approved a friendly merger, whereby Kinross would acquire all of the outstanding common shares of Red Back it does not already own in exchange for Kinross shares and warrants valued at about $7.1 billion. Kinross already held a 9.3% interest in Red Back. Shareholder meetings to vote on the transaction were scheduled by both companies for September 15, 2010. Assuming completion of the transaction..... read more

Top
Australia's Favored Status Falls
Alberta is now seen as the world's most attractive jurisdiction for mineral exploration and development, ending Quebec's three year reign as the preferred destination for mining investment, according to the Fraser Institute's Survey of Mining Companies: 2010 Mid-Year Update, released August 11, 2010. The updated survey of international mining executives, conducted between June 1 and June 30, was a followup to the institute's Survey of Mining Companies: 2009/2010, released in April..... read more
| | |
| --- | --- |
| AROUND THE WORLD - USA & CANADA | |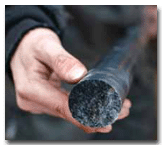 HudBay Gives Go-ahead for Lalor Construction


HudBay Minerals has initiated full construction of its planned 3,500-mt/d Lalor underground mine in the Snow Lake district of Manitoba (E&MJ, November 2009, p. 4). The project's estimated capital cost of $560 million is expected to fund full project development, including extension of power and water facilities to the site; a 300-person camp; surface and underground construction at the mine site, including completion of the access ramp, a production shaft and a ventilation shaft; an upgrade to the existing tailings facility; and a comprehensive upgrade of the Snow Lake concentrator..... read more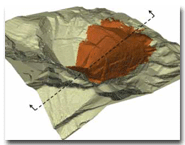 Kennecott Utah Copper Looks at Extending Bingham Canyon Pit


Rio Tinto subsidiary Kennecott Utah Copper is evaluating the potential for extending the life of its Bingham Canyon mine in Utah to 2028 and studying additional extensions that may allow continued mining to 2030 or 2040. Called the Cornerstone project, the extension to 2028 would allow Kennecott to maintain current production levels. The company expects the evaluation process to take two years. Approval by the Rio Tinto board of directors will be required before the project gets under.... read more

Top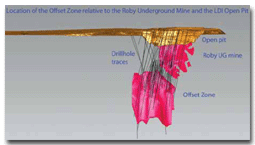 NAP Expanding Underground at Lac des Iles


North American Palladium (NAP) announced in mid-August 2010 it is proceeding with underground development of the Offset Zone at its Lac des Iles mine north of Thunder Bay, Ontario. When commercial production is achieved in 2012, the zone is expected to produce more than 250,000 oz/y of palladium, up from 140,000 oz/y currently being produced from the Lac des Iles underground Roby Zone. Life-of-mine production from the Offset Zone is currently estimated at 1.6 million oz of palladium.... read more
| | |
| --- | --- |
| AROUND THE WORLD - Latin America | |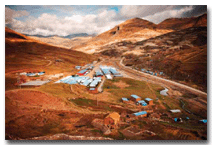 Xstrata Developing Las Bambas Copper Project


Xstrata plc has approved the development of its major, long-life Las Bambas copper project in southern Peru's Apurímac region. Project development will entail investment of $4.2 billion, with construction scheduled to start in the third quarter of 2011, subject to regulatory approvals. Xstrata's August 3, 2010, announcement of development approval for Las Bambas came less than a month after its July 7 announcement of plans to proceed with the $1.47-billion Antapaccay expansion to its Tintaya operation…… read more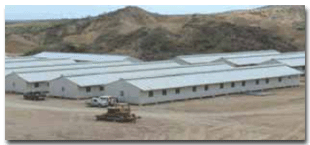 Baja Moves Closer to Finalizing Boleo Project Funding


Baja Mining Corp. reported its 70% owned project company, Minera y Metalurgica del Boleo S.A. de C.V. (MMB), has received all necessary credit approvals from the Export-Import Bank of the United States and Korea Development Bank to provide $573 million in project financing for the construction of the Boleo project in Mexico. Located near Santa Rosalia, Baja California Sur, Mexico, the Boleo project is targeted for copper commissioning in 2012. A Korean syndicate of industrial…. read more

| | |
| --- | --- |
| AROUND THE WORLD - Australasia | |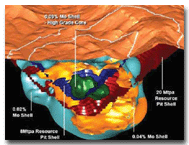 Mining Startup Anticipated at Spinifex Ridge Moly Project


Mining activities were expected to start in August at the Spinifex Ridge molybdenum project in the Pilbara region of Western Australia. The project is managed by Moly Mines Ltd., of Perth. On April 23, Hanlong Mining Investment Pty. Ltd. became Moly Mines' controlling shareholder (55%) following the settlement of a US$200-million equity and debt funding package. According to the company, site construction works have commenced and work on the Utah Point export facility at Port Hedland is on schedule…. read more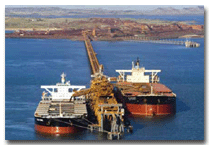 Rio Tinto Expanding Cape Lambert Port


Rio Tinto is investing nearly $1 billion to expand its Cape Lambert iron ore export port in Western Australia from its current annual capacity of 80 million mt/y to 180 million mt/y by 2016. On July 14, 2010, the company announced $200 million in funding to allow dredging contracts to be issued as part of early works on the port expansion. Subsequently, on August 3, 2010, the company said it will invest a further $790 million to construct a new 1.8-km jetty and four-berth wharf to run parallel to the port's existing jetty and four-berth wharf …. read more

Top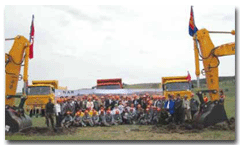 China's Oyut Ovoo Project to Begin Iron Ore Shipments
E&MJ's sister magazine, The Asia Miner, reported shipment of iron ore from North Asia Resources' Oyut Ovoo project to China will begin shortly with project partner China Railway Mongolia Investment LLC securing a throughput quota of 200,000 mt of iron ore from September to December 2010. Shipping will eventually become more convenient with China Railway Mongolia and North Asia's Mongolian company Golden Pogada LLC being granted a land use rights license to an 18-hectare parcel of land adjacent to the Choir Railway station on the Trans-Mongolian Railway for construction of a dock and associated facilities…. read more

New Chinalco Copper Emphasis
Chinalco, the parent of China's largest aluminum producer Chalco, has prioritized the development of its copper business, especially in the upstream segment of the sector, including mine exploration and development of potential deposits. China's State-owned Assets Supervision and Administration Commission, the regulator of major state-controlled enterprises, said that as part of Chinalco's development plan for the next three years it will step up efforts to develop much-needed national .…. read more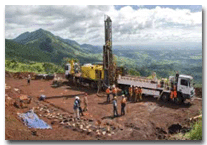 Rio Tinto Approves Additional Funding for Simandou


Rio Tinto announced on August 2, 2010, approval of $170 million in spending to advance the Simandou iron ore project in Guinea, West Africa. The announcement followed the signing on July 29 of a binding agreement between Rio Tinto and Chalco to establish a joint venture to develop and operate the project. Rio Tinto and Chalco had previously signed a memorandum of understanding regarding a Simandou joint venture in March 2010 (E&MJ, April 2010, p. 16). The current Simandou funding will be directed toward optimizing the design of the mine, mine infrastructure, rail system, and port facilities …. read more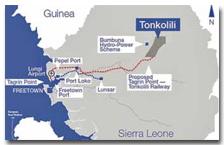 African Minerals and Shandong Sign MoU
African Minerals Ltd., an AIM-Listed mineral exploration and development company, and Chinese steel producer Shandong Iron & Steel have entered into a Memorandum of Understanding (MoU) that calls for investment by Shandong of $1.5 billion to acquire approximately 25% of African Minerals' Tonkolili iron ore project in east-central Sierra Leone, West Africa, and a similar interest in related infrastructure projects. The investment will be accompanied by an off-take agreement for up to 10 million mt/y of iron ore at discounted prices…… read more

Top
| | |
| --- | --- |
| THIS MONTH IN COAL | |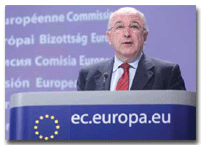 European Commission Proposes Early End to Coal Subsidies


During July, the European Commission approved a proposal for a Council Regulation on State aid to facilitate the closure of loss-making hard coal mines in the EU by October 1, 2014. "The aim of the proposal is to ensure a definitive closure of uncompetitive mines. Companies need to be viable without subsidies. This is a question of fairness vis à vis competitors that operate without state aid. This is also in the interest of taxpayers and of government finances that are considerably constrained. The Commission will only allow operating aid to mining companies that have a closure plan and the subsidies …. read more

Xstrata Coal Approves Ulan West Project


Xstrata has approved the investment of $1.1 billion to develop the Ulan West underground thermal coal mine in the central west of New South Wales, Australia. The new longwall mine will produce 6.7 million mt/y of export thermal coal, with a life of mine of approximately 18 years. Situated within the existing Ulan mine complex, Ulan West will complement the Ulan No. 3 underground mine and use some of the existing infrastructure at the Ulan complex. Subject to the receipt …. read more

Indonesian Railway Boosts Bukit Asam's Potential
State-owned PT Batubara Bukit Asam Tbk intends to become the country's largest coal producer in 2016 with production expected to reach 70 million mt/y. Bukit Asam President Director Sukrisno expressed optimistically the company would meet its target. "With the additional coal shipping railway infrastructure and coal collection port, we are optimistic we will become the biggest national player," said Sutrisno at the signing of cooperation …. read more

Rockbolting Technology Keeps Mines Safe and Secure
Operators can choose from a greater range of bolting options and equipment than ever—the challenge is to identify the best solution for local rock conditions

By Simon Walker, European Editor

In May, E&MJ took a close-up look at shotcreting technology, which is increasingly becoming a preferred means of ground support in appropriate situations. However, shotcrete is rarely used alone, especially where long-term support is needed, with rock bolts usually forming an integral part of a ground-control package. As with shotcreting, rockbolting technology has moved on over the years, with standard point-anchor bolts having been superseded by more sophisticated and long-lasting systems. That is not to say, of course, that no place remains for the simple mechanical-shell system: far from it, in fact, with its benefits of easy installation and low cost often outweighing its disadvantages……. read more

| | | |
| --- | --- | --- |
| | For more companies with products in the Rock Bolting market - Go Here | |
Tire Makers Get a Chance to Restock and Retrain


Safe practices and solid maintenance programs remain vital for mine operators

By Steve Fiscor, Editor-in-Chief

Not too long ago mines were desperately seeking tires for haul trucks. Commodity prices were high and mines wanted to ramp up production. Truck OEMs could deliver trucks, but could not guarantee they would have tires. The situation became so desperate, mines began to slow truck speeds to extend tire life. Those were the good old super cycle days of 2006-2007. Reality set in with the global economic crisis. With the exception of gold miners, almost all of the other miners saw prices and demand slow. The story on the aggregate side of the business was worse. Large quarries do compete with some mining operations for tires. It didn't take long...... read more

Top
| | | |
| --- | --- | --- |
| | For more companies with products in the Tires & Tubes market - Go Here | |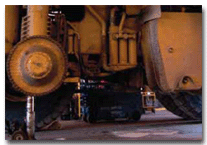 Truck Wheels: Mine Productivity Rides on the Rim


Unscheduled wheel repairs or tire service removes a truck from the fleet as quickly as a blown engine or transmission. With an eye toward reducing the time needed for wheel- or tire-related service, both haul-truck OEMs and aftermarket wheel suppliers are offering a wider selection of wheel and rim types

By Russell A. Carter, Managing Editor

Truck wheels generally don't attract the high level of industry interest and opinions typically aimed at engine, drivetrain or tire trends and technology, but they nevertheless represent a vital component in haulage operations. If a truck wheel—weighing anywhere from 5,500 to more than 6,500 lb in the largest sizes—breaks or runs loose on its hub, that truck goes out of service, resulting in the same production shortfall as if its engine, transmission or hydraulic system had failed, possibly complicated by expensive tire or mechanical damage …... read more

| | | |
| --- | --- | --- |
| | For more companies with products in the Wheels & Rims market - Go Here | |
Shovel OEMs Make Major Design Improvements



AC drive technology, maintenance considerations and operator comfort take priority

By Steve Fiscor, Editor-in-Chief

Truck-shovel mining is one of the most productive methods of moving dirt. As haul truck capacities grew to accommodate the traditional 3- and 4-pass loading scenarios with the larger shovels in the pit, mine operators had to contend with a new set of parameters that included AC technology in a traditionally DC world, wider hauls roads, new loading configurations and different maintenance strategies. Maximizing shovel productivity without being overtrucked— what had been a relatively simple mining exercise—was becoming much more complex..... read more

Top

| | | |
| --- | --- | --- |
| | For more companies with products in the Excavator & Shovel market - Go Here | |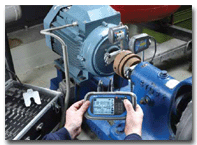 Correcting Shaft Misalignment: Three Steps to Smooth Production

By Paul Michalicka

When shafts or belts on rotating equipment are misaligned, unplanned machine downtime probably lies ahead. In the mining industry, this can mean large conveyors and crushers coming to an unexpected and complete stop at a cost of thousands of dollars per hour in lost production. Techniques and tools exist that can spot trouble before it happens, correct the root causes, and maintain the alignment that keeps conveyors and crushers running smoothly..... read more

Top

| | | |
| --- | --- | --- |
| | For more companies with products in the Bearings market - Go Here | |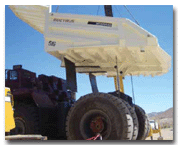 New Trucks at Mesquite are the First to Display Bucyrus Branding


Bucyrus International reported recently it had commissioned the first of two new MT3700AC haul trucks at New Gold's Mesquite gold mine in Imperial Country, California. According to Bucyrus, these 205-ton-payload haulers are the first to be delivered in the United States following Bucyrus' acquisition of Terex Inc.'s mining business earlier this year— and are also the first to display the Bucyrus logo and paint …. read more
Simulators for Equipment Operator Training


Immersive Technologies has released its next generation Advanced Equipment Simulators—the PRO3 for surface mining and the UG360 for underground mining. Available in transportable and classroom versions, the PRO3 offers the important benefit of remaining compatible with 500+ existing Immersive Conversion Kits (interchangeable machine controls), as well as previously developed custom lessons, scenarios and mine sites. This allows AES 2 and AES Series 2B customers to transition to the PRO3 without having to replace existing…… read more

Filtration Unit Cleans Oil, Maintains Temperature


SKF designed its new Oil Conditioning Unit to optimize lubrication performance by serving as a low-pressure pump filtration unit that circulates the oil in a system. The unit removes contaminants from the oil supply and allows a desired temperature range to be maintained consistently. The unit connects directly to sumps, bearing housings, gearboxes, compressors and other machines, and is available in two versions: filtration only, or filtration with an air or water cooler to…. read more

Top

Tracked Mobility for Conveyor Systems


Superior Industries' new conveyor mobility option, Radial Travel Tracks, is designed to work with the company's TeleStacker conveyor for high-capacity radial stockpiling in situations where maximum flotation and traction is required, and is claimed to be a cost-effective option for gold and copper heap leach operations. When combined with Superior's new track-mounted Mobile Pivot Base conveyor mobility option, the company says producers can benefit from higher mobility due to the combination of free-ranging onsite and transfer point mobility as well as radial travel capability— while reducing the need for haul trucks and loaders .…… read more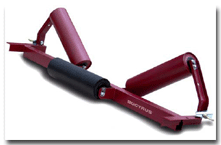 Conveyor Idler Rolls Offer Easy Upgrade Path


Bucyrus International says its Flex Pal series conveyor rolls offer a convenient upgrade path to high-quality idlers for underground applications. Featuring a unique retrofit design, Flex Pal rolls are claimed to be easily integrated into existing structure and are available in CEMA C and D ratings with 4-, 5- and 6-in. diameters for belt widths ranging from 30–60 in. According to the company, Flex Pal rolls can be used with carrying assemblies for roof-hung, floor-mounted and wire-rope…. read more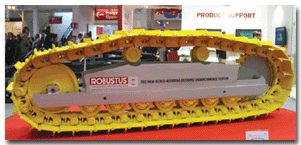 New Track System Minimizes Undercarriage Maintenance


Berco, a supplier of components for tracked vehicles, recently unveiled ROBUSTUS—the ROtating BUShing Track Undercarriage System. The core feature of the new system is a rotating bushing. On a machine fitted with a traditional undercarriage, the sprocket slides on the external surface of the bushing during normal operation, causing bushing and sprocket wear. With ROBUSTUS, the bushing rotates when in contact with the sprocket, reducing bushing/sprocket friction and wear…. read more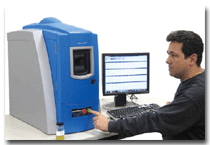 Oil Analyzer Performs in the Lab or in the Field


Spectro Inc. has introduced the Spectroil Q100 oil analysis spectrometer, an analytical instrument that detects and quantifies metals in used (in-service) oils and hydraulic fluids that are indicative of an abnormal condition. The Spectroil Q100 is intended to help predict mechanical failures in their early stages so corrective action can be taken, and is designed to work equally well in the laboratory or in the field, under less than ideal conditions .…. read more

Top

Improved Knife Gate Design for Slurry Handling


A new line of knife gate slurry valves from Larox Flowsys features industrial cast-iron bodies and heavy-duty, stainless steel gates along with standardequipment flushing port, limit switch mount, locking gate and top and bottom stem protectors. According to the company, each knife gate valve now has a heavier, thicker gate and a J-ring seat design able to withstand.….read more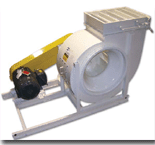 Backward-Incline Fans for Industrial Applications


Airlanco's backward incline centrifugal fans feature backward-curved blades positioned at an incline and work in conjunction with most dust collection systems to handle light dust loads or applications that require high volumes of air and pressure for ventilation. The fans feature a conventional back-andfront plate wheel design and reinforced carbon steel blades. The fan inlet features a spun inlet cone and recirculation plate. All models are available …. read more
NOVEMBER 30–DECEMBER 1, 2010: Mining South Australia, Whyalla, Australia Contact: IIR Conferences; Tel: 61 2 9080 4090; Fax: 61 2 9299 3109; E-mail: info@iir.com.au; Web: www.iir.com.au/sa
FEBRUARY 27–MARCH 2, 2011: SME Annual Meeting & Exhibit, Denver, Colorado, USA Contact: Society for Mining, Metallurgy, and Exploration; Tel: 800-763-3132; E-mail: jones@smenet.org; Web: www.smenet.org;
APRIL 4–8, 2011: Asia Mining Congress 2011, Marina Bay Sands, Singapore Contact: Christine Foo; Tel: 65 63222793; Fax: 65 62263264; E-mail: christine.foo@terrapinn.com
MAY 15–18, 2011: Haulage & Loading, Litchfield Park, Arizona, USA Contact: Tanna Holzer; Tel: 303-283-0640; E-mail: tholzer@mining-media.com; Web: www.mining-media.com
For a full calendar of mining industry conferences and events - click here

Kinross Gold Corp. has appointed Brant Hinze executive vice president and COO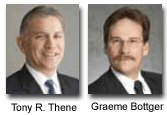 Alcoa has named Tony R. Thene CFO of Alcoa's Engineered Products and Solutions business group and Graeme Bottger has been elected to succeed Thene as Alcoa vice president and controller. Thene will remain a vice president and has been named to the company's Executive Council.

JKTech has appointed Dr. Dan Alexander CEO of JKTech Pty Ltd, the technology transfer company of the Sustainable Minerals Institute of the University of Queensland. Dr. Alexander has been acting in this role after the previous incumbent, Dr. Geoff Gault, took role of director of the Julius Kruttschnitt Mineral Research Centre (JKMRC)..

Donaldson Co. announced the promotion of Dan Memmen to national sales director of the engine aftermarket group. He replaces Rick Kashmerick who is retiring.

Metso has appointed Scott Snyder product manager, vibrating product line, North America.

SRK Consulting has appointed Arimon Ngilazi a geologist in the SRK Zimbabwe office.

Sinclair Knight Merz announced that Dr. Burt Look and Steven Rosin have joined the firm as geotechnical engineers.
About - providing an abreviated version of the current print edition of E&MJ, WOMP is distributed throughout the world to decision makers in the global mining industry, the last week of every month.

Subscribe to E&MJ - To receive your own copy of the print edition of E&MJ, click here , and complete your details. E&MJ is available free of charge to qualified readers.

Contact - if you have views, opinons or comments or editoral that you would like to submit, we would be delighted to hear from you - click here

Top