Mining Industry Apps
View


To receive your own edition of the print version of E&MJ
Go here





The Energy Debate



Reliable, low cost power is taken for granted in most of the developed world. As society's fascination with de-carbonization grows, the debate becomes more intense, especially for the mining business. Mines and mills produce a viable product, provide meaningful, high-paying jobs, and they also consume a lot of power. Many mining companies produce fuels, such as coal, oil sands, and uranium, as well as the metals and minerals that would be consumed for renewable power generation.
In some parts of the world, coal has become a four letter word and E&MJ has a fair share of readers who are not happy with that connotation. Proposed environmental policies and a preponderance of natural gas have already created a huge shift in coal consumption and production in the U.S. The U.S. coal industry seems to be following in the footsteps of......... read more



Steve Fiscor, Editor in Chief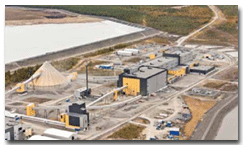 Boliden Acquiring First Quantum's Kevitsa Mine in Northern Finland
Boliden has agreed to acquire First Quantum's open-pit Kevitsa nickel-copper- gold-PGM mine in northern Finland for $712 million in cash. The mine processed 6.7 million metric tons (mt) of ore in 2015 and produced 8,805 mt of nickel, 17,204 mt of copper, 12,847 oz of gold, 31,899 oz of platinum, and 25,196 oz of palladium in two separate concentrates. Boliden is headquartered in Stockholm, Sweden, and currently operates mines......... read more
Western Australia Ranked Tops in 2015 for Mineral Investment Attractiveness


Fraser Institute has released the results of its Survey of Mining Companies, 2015 , which ranks 109 jurisdictions worldwide for government policies as they relate to mining, mineral potential and attractiveness for mineral investment. The latter category, investment attractiveness, is a composite ranking that takes both government policies and mineral potential into consideration. The survey was released in early March. The 2015 survey questions were distributed to approximately 3,800 mining industry managers and executives....... read more

Top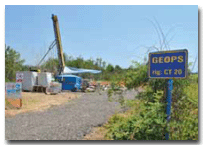 Lundin Acquiring Interest in Serbian Copper-Gold Project


Lundin Mining has entered into an agreement with an affi liate of Freeport-McMo- Ran to purchase an interest in Freeport's stake in the Timok project in Serbia. Freeport currently holds a 55% interest in the project and is the operator; Reservoir Minerals holds the remaining 45%. Upon the delivery of a feasibility study, Freeport can earn an additional 20% interest. Consideration for Lundin's purchase totals $262.5 million payable in stages upon the achievement of key development milestones. The Timok project hosts the high-grade Cukaru Peki copper-gold deposit, located..... read more

Top
Vale, Fortescue Agree to Pursue Chinese Iron Ore Market Expansion


Brazilian mining giant Vale and Australian iron ore producer Fortescue Metals announced in March they will pursue "opportunities to enhance competitiveness in their operations" by signing a Memorandum of Understanding (MoU). The MoU sets out the principles on which Vale and Fortescue have agreed to follow up on long-term opportunities in the iron ore market, as well as create additional value to the Chinese steel industry. These opportunities, according to the two companies, include formation of one or more joint ventures for blending and..... read more
| | |
| --- | --- |
| AROUND THE WORLD - USA & CANADA | |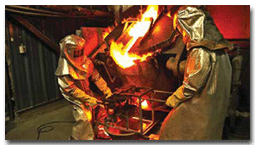 Silver Standard Acquiring Claude Resources for C$337M


Silver Standard Resources agreed in early March to acquire Claude Resources in a friendly shares-and-cash transaction that valued Claude at about C$337 million. Claude Resources owns and operates the underground Seabee gold complex in northern Saskatchewan. Silver Standard owns and operates the open-pit Marigold gold mine in Nevada and the open-pit...... read more
Pure Gold Initiates PEA at Historic Madsen Mine


Pure Gold Mining has initiated a preliminary economic assessment (PEA) of its 100% owned Madsen gold project in Ontario's Red Lake district. The PEA will provide a base-case assessment of nearterm development opportunities utilizing existing mining infrastructure, including a permitted mill and tailings facility, to develop an existing near-surface mineral resource. "The Madsen gold project is a unique Canadian-based asset with a history of high-grade production, an in-situ highgrade gold resource, mining infrastructure.... read more

Top
Seabridge Grows its Deep Kerr Gold-Copper Resource


Seabridge Gold has reported an updated mineral resource estimate for the Deep Kerr gold-copper deposit at its 100% owned KSM project in northwest British Columbia, Canada, that increases the deposit's inferred resource to 1.01 billion metric tons (mt) grading 0.35 g/mt gold and 0.53% copper. Contained metals total 11.3 million oz of gold and 11.8 billion lb of copper. Seabridge discovered Deep Kerr in 2013, and the deposit is adding resources to the already huge KSM project, which currently has proven and probable reserves.... read more

| | |
| --- | --- |
| AROUND THE WORLD - Latin America | |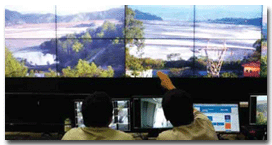 Agreement Sets Funding Requirements for Samarco Dam Disaster Recovery


Samarco Mineração and its joint-venture shareholders, Vale and BHP Billiton, signed an agreement in early March with Brazil's federal government, the Brazilian states of Espirito Santo and Minas Gerais, and certain other public authorities to fund restoration of the environment and communities affected by the disastrous Samarco tailings dam failure that occurred on November 5. The disaster killed 19 people…… read more
Lithium Americas, SQM Announce Chilean JV


Lithium Americas Corp. (formerly Western Lithium USA) announced an agreement with Sociedad Química y Minera de Chile S.A. (SQM) to enter into a 50/50 joint venture to develop the Cauchari-Olaroz lithium project in Jujuy, Argentina. The joint venture will go into effect following a contribution of $25 million by SQM in exchange for a 50% ownership stake in Minera Exar S.A., a wholly owned subsidiary of Vancouver, British Columbia- based Lithium Americas. SQM's contribution includes $15 million to repay …. read more

| | |
| --- | --- |
| AROUND THE WORLD - Australasia | |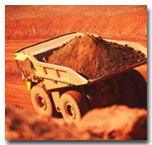 BHP Billiton Submits Strategic Document for Pilbara Asset Development


In mid-March, BHP Billiton Western Australia Iron Ore (WAIO) submitted a Strategic Environmental Assessment (SEA) of its central Pilbara iron ore assets to "contribute to the long-term environmental planning and management of its operations." The SEA, according to the company, is the fi rst of its kind in the Australian mining industry and gives an overview of the regional environmental footprint of all of the company's current and potential future Pilbara-based iron ore operations. BHP Billiton Western Australia Iron Ore Asset…. read more



Blackham Targeting Third Quarter Startup at Matilda


Blackham Resources has begun refurbishing the Wiluna gold plant on its Matilda gold project in central Western Australia and is targeting a production startup in the third quarter of 2016. The plant has been on care and maintenance since mid-2013. Blackham acquired it in March 2014. Blackham's plan is to optimize existing plant components and upgrade the free-milling oxide carbon-inpulp circuit to process current resources. The Matilda gold project incorporates more than 780 k 2 of tenements, including previously operated …. read more

Top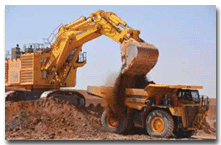 Endeavour Acquiring True Gold
Endeavour Mining has agreed to acquire True Gold Mining in a friendly, all-share transaction that values True Gold at about C$226 million. Endeavour is listed on the Toronto Stock Exchange and operates four gold mines in West Africa, one each in Cote d'Ivoire, Mali, Burkina Faso and Ghana. True Gold has a 90% interest in the Karma gold mine in Burkina Faso, which was nearing production startup as of late March. Endeavour forecasts its 2016 gold production at between 535,000 and 560,000 ounces…. read more


Ivanhoe Reports Positive PFS for Kamoa Copper
Ivanhoe Mines has reported positive fi ndings from an independent prefeasibility study (PFS) for the first phase of development of the Kamoa copper project in the Democratic Republic of Congo (DRC). The project is a joint venture between Ivanhoe and Zijin Mining Group. The Kamoa PFS focused on the initial phase of project development, describing construction and operation of a 3-millionmetric- ton-per-year (mt/y) underground mine, concentrator, and associated infrastructure. The first phase of mining would…. read more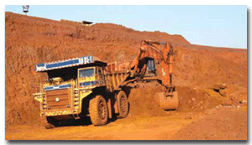 India Set to Auction 12 Copper Reserves in 2016


The Indian government will, for the first time, auction 12 copper reserves over the next year to enable backward integration of the domestic industry. Currently, government-owned and operated Hindustan Copper Ltd. (HCL) is the country's sole integrated copper producer with its own captive mines. All other producers are dependent on imported copper concentrates for conversion to copper cathodes and rods. According to an offi cial in India's Ministry of Mines, the government…. read more

Altech Raises Funds to Advance Malaysian Alumina Plant Design
Western Australia-based Altech Chemicals will use A$1.2 million raised in a placement to fi nalize the detailed design of a proposed high-purity alumina (HPA) plant to be located at Johor, Malaysia. Apart from the design work for the 4,000-mt/y plant, funds will be used for completion of debt fi nancing and for general working capital. The company said the Malaysian plant forms an integral part of its plan to become a significant supplier of 99.99% high-purity alumina—a high-value product that is the critical ingredient required…… read more

Top
| | |
| --- | --- |
| THIS MONTH IN COAL | |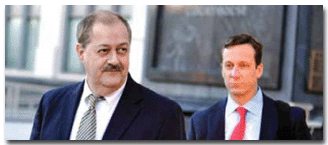 Former Massey Energy CEO Sentenced to Prison


Four months after his conviction and almost six years to the day after the explosion that launched his criminal investigation, ex-Massey Energy CEO Don Blankenship has been sentenced in federal court to one year in prison and a $250,000 fi ne. Blankenship's sentencing hearing was scheduled for 10 a.m. April 6 in Charleston, West Virginia, and reports of the verdict—which was the maximum penalty for his misdemeanor conspiracy conviction—by U.S. District Judge Irene Berger were made public by noon …. read more

Queensland Approves Carmichael Lease


Queensland State Mines Minister Anthony Lynham has given approval to three mining leases for Adani's planned Carmichael coal project in Australia's Galilee Basin. The clearing of the leases is considered a signifi cant step ahead for the project, work for which is projected to begin next year at a cost of $21.7 billion. Carmichael's formal environmental assessments fi rst began in 2010. Premier Annastacia Palaszczuk told ABC News Australia that the planned mine and rail complex had been under "extensive government and community…. read more

Peabody Lays Off PRB Miners
As it continues to consider its next financial move after warning of potential bankruptcy, Peabody Energy confi rmed March 31 that it will cut 235 positions from its payroll at one of the nation's largest mines, the North Antelope Rochelle (NAR) operation in Wyoming. Offi cials, who cited an alignment of the Powder River Basin (PRB) mine's workforce with customer needs for the decision, said the impacted employees are both hourly and salaried. While the company did not indicate whether the layoffs would be permanent, it did note…. read more
| | |
| --- | --- |
| FEATURE - E&MJ 150 Years | |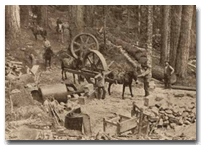 Attractive Potential Awaits Renewed Evaluation Risk
As the world's appetite for minerals grows, the American mining sector gains steam at the turn of the 19th century

By Steve Fiscor, Editor-in-Chief

In 1896, Engineering & Mining Journal (E&MJ) celebrated its 30th anniversary. The weekly tabloid more than doubled in size from the usual 20 pages to 36 pages or more. The mast read Engineering and Mining Journal with a fl ame safety lamp above the word COAL. Photography gradually began to replace the lithographic engravings. Rossiter W. Raymond had passed the torch to Richard P. Rothwell. He became the editor, but had been working for E&MJ for nearly 20 years. The Scientific Publishing Co. published the title and the offices moved from Park Row to Broadway, and mining engineers visiting New York City were still encouraged to visit the office. Raymond was now practicing law, but he still wrote regularly. More often, he……. read more

| | |
| --- | --- |
| FEATURE - Trucks and Shovels | |
Trucks and Shovels: Sizing Up the Situation


Large-capacity mining shovel and truck purchases are flatlining, but suppliers hope new models and advancing technology can resuscitate customer demand.

By Russell A. Carter, Managing Editor

Trucks, shovels and large wheel loaders have long been mainstays of primary production in most types of surface mining, and both OEM and aftermarket suppliers can point to decades of giving their customers what they've asked for—higher truck-body and bucket payloads, lower cost of operation, improved operator safety and more—as a principal driving force that has kept truck/shovel mining at the forefront of the industry's technological interest for so long. In good times, miners ask for a lot— they love the big trucks, shovels, and loaders that allow them to operate fl exibly and move more dirt, with less people in the pit and fewer trucks on the... read more

Top

For more companies with products in the Trucks and Shovels  market -
Go Here
| | |
| --- | --- |
| FEATURE - Motors and Drives | |
The Driving Force


Motors and drives perform critical service throughout any mining operation. E&MJ looks at the latest equipment for powering crushers, conveyors, pumps, fans, hoists and much more.

By Simon Walker, European Editor

Electric motors are the workhorses of any industrial operation, with mining and mineral processing being no exception. From the most powerful, driving hoists, crushers and mills to the smallest fi tted to equipment such as reagent dosing pumps, motors keep the process moving. In consequence, reliability is absolutely essential; a failed motor or drive on a critical component can, in a worstcase situation, stop the entire system in its tracks, and even where redundancy is designed in, a proportion of the process capacity will be lost until the problem can be fi xed. Where a big machine is involved, the impact can be severe: as Newcrest Mining reported last year, the discovery of …... read more


For more companies with products in the Motors and Drives  market -
Go Here
| | |
| --- | --- |
| FEATURE - EuroMinexpo 2016 | |
Skellefteå Hosts Euro Mine Expo 2016


Preparations are under way in northern Sweden for Scandinavia's largest mining conference and exhibition

By Steve Fiscor, Editor-in-Chief

The Euro Mine Expo International Trade Fair & Conference, which takes places every two years, will be held June 14-16 in Skellefteå, Sweden. Located centrally to several mines, mills and smelters in the region, Skellefteå has a rich mining history and offers a great setting for miners and vendors to build business-to-business relationships. While the business climate has changed in the last two years, Euro Mine Expo's organizers said that companies are quite eager to participate. In 2014, more than 2,000 people from 36 countries attended. Euro Mine Expo 2016 has four gold sponsors: Atlas Copco, Boliden, Outotec and Mandalay Resources, and..... read more

Top

| | |
| --- | --- |
| APPS | |
Current and active 'Apps' from the mining market.
Sandvik 365

- Parts and service you can count on

In the world of mining, success is all about the numbers. You need hard facts and concrete data to be able to make the best decisions for your operation. That's why we created the Sandvik 365 app. Explore it now.
Get the App - Go Here


Grindex

- Toolbox

Grindex Toolbox, for hand held devices, provides a range of features to support a quick and easy selection of Grindex pumps as well as identification of Grindex original spares.
With this app you get a very convenient access to the wide range of Grindex offerings.
The application offers several powerful and easy to use functions: Pump selection, Spare parts identification, Cart function and Grindex Pumps school
All major languages are supported.

Get the App - Go Here


E&MJ - Engineering and Mining Journal



Engineering & Mining Journal (E&MJ) is the voice of the international mining community providing in-depth editorial to mining companies and the mining industry..

Get the App - Go Here


Dyno Nobel

- Explosives Engineers Guide

Dyno Nobel's Explosives Engineers' Guide equips explosives engineers with the full range of blasting tools on mobile devices. Access key blasting calculators, product information, unit conversions and more- worldwide even in remote locations.

Get the App - Go Here


Orica



Pocket Blast Guide from Orica Mining Services provides access to blast calculations, conversions, product information and tools for managing blasting operations on mobile devices.

Get the App - Go Here

For more details on our Apps listing or details on how to list your App - Go Here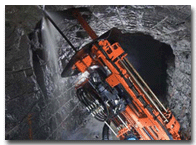 Sandvik Unifies Mining & Construction Business Groups


Sandvik announced in mid-March that it plans to merge its Mining and Construction operations into one business area to be known as Sandvik Mining and Rock Technology. Sandvik's mining product portfolio includes rock drilling, rock cutting, rock crushing, loading and hauling, and materials handling equipment. Sandvik said the new Mining and Rock Technology group will be organized in a decentralized business model with separate product areas based on the product offering. Each product area will have full responsibility and accountability for its respective business…. read more

DTH Drilling Backhead Solves Excess-water Performance Problems


Numa's new Vortex backhead is designed to improve drilling performance and hammer/ bit life. It is available for Numa's 12- in. hammer line when drilling conditions require a signifi cant amount of water injection. The company explained that, typically, when water is injected into the air supply of a conventional backhead, the water will travel through all hammer components and exhaust out the bottom of the bit to improve hole cleaning. This is not usually a concern, but a drop-off of drilling performance can occur when signifi cant amounts of water are required. The Vortex backhead avoids this by ejecting water out the top of the backhead before it can go through internal hammer…… read more

Conveyors for Steep-angle Transport


ContiTech has reintroduced to the North American market two conveyor belt products that can carry loads up a vertical incline as steep as 90° in surface and underground applications. The belt systems—Pocketlift and Flexowell—are designed to transport bulk materials from loading point to unloading point up steep inclined or vertical applications. Pocketlift systems, for deep-shaft underground applications in the mining and tunneling industry, provide a lifting height up to 800 m (2,620 ft). Pocketlift technology allows the opportunity for a continuous mass fl ow over several hundred feet lift height, providing additional…. read more

Top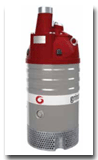 Submersible Pump Range Gets New Model


Grindex recently unveiled its Maxi H-Lite electrical submersible pump. Equipped with a 25-kW motor, it fi lls a gap between the company's 18-kW Matador and 37- kW Maxi models. The Maxi H-Lite pump is fitted with a redesigned and optimized top cover, including a new type of cable entry that ensures that the junction chamber remains water-free. The Maxi pump is available with an open impeller, in either hard iron or stainless steel. The hydraulic section features an adjustment sleeve that is standard in the Minex-Matador range, and offers a way to easily readjust impeller suction-cover clearance to .…… read more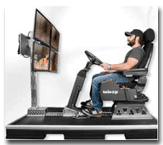 Teleremote System Meets Mines' Expanding Needs


Hard-Line Solutions' Teleop Teleremote Control System allows tele-operation of mobile and stationary mine equipment— such as rock breakers, drills, excavators, LHDs, wheel loaders and dozers—from a remote control station, allowing the operator to work from a safe location at one or more control stations. The system's stand-alone, Wi-Fi-based infrastructure has the ability to easily expand with a…. read more



Bucket Elevator/Conveyor Monitoring Simplified


4B Components Ltd. has released the fourth generation Watchdog control unit for monitoring bucket elevators and conveyors. According to the company, the Watchdog Super Elite WDC4 is easy to install and simple to set up. The system processes signals from up to 15 sensors for belt speed, belt misalignment, continuous bearing temperature, pulley misalignment and plug conditions on bucket elevators or conveyors. When an alarm condition is detected the system…. read more

Drum Tipper Enables Safe, Dust-free Material Transfer


Flexicon now offers the new Tip-Tite mobile drum tipper, which allows dust-free transfer of bulk materials from drums into process equipment and storage vessels. Ready to plug in and run, it is mounted on a mobile frame with quick-action fl oor jacks for stable operation. A hydraulic cylinder raises the drum carriage which seals the drum rim against a discharge cone, after which a second hydraulic cylinder tips the carriage-hood assembly and drum, stopping at a predetermined dump angle of either 45°, 60° or 90° with a motion- dampening feature. As the assembly  .…. read more

Top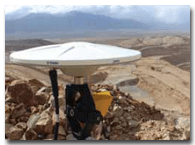 Slope Stability Radar Receives Software Upgrade


Trimble has released the latest version of its 4D Control monitoring software that supports the IBIS-FM radar device, which is manufactured by the GeoRadar Division of Ingegneria Dei Sistemi (IDS). IDS pioneered radar technologies for a variety of applications such as slope stability and structural monitoring in open-pit mining. The IBIS-FM radar device continuously scans in all weather conditions and detects movements with sub-millimeter….read more
MAY 1–4, 2016: Canadian Institute of Mining, Vancouver, British Columbia, Canada. Contact: Web www.cim.org
MAY 9–11, 2016: Seventh International Conference & Exhibition on Mass Mining (MassMin 2016), Sydney, Australia Contact: E-mail: massmin2016@ausimm.com; Web: www.massmin2016.com
MAY 10–12, 2016: Alternative Case Workshops, Shephard's Bay Resort, Clearwater, Florida. Contact: Catamount Consulting and Jackson Lewis P.C.; Tel: (518) 623-2352; Web: www.catamountconsultingllc.com
MAY 25–27, 2016: Coal Prep 2016, Kentucky Exposition Center, Louisville, Kentucky USA Contact: Web: www.coalprepshow.com
JUNE 7–10, 2016: Ugol Rossii Mining 2016, Kuzbass Fair Exhibition Center, Novokuznetsk, Russia Contact: Web: www.ugol-mining.com
JUNE 14–16, 2016: Euro Mine Expo, Skelleftea, Sweden. Contact: Web: www.eurominexpo.com
SEPTEMBER 12–16, 2016: Electra Mining Africa 2016, Expo Centre, Nasrec, Johannesburg, South Africa. Contact: Web: www.electramining.co.za
SEPTEMBER 26–28, 2016: MINExpo INTERNATIONAL 2016, Las Vegas Convention Center, Las Vegas, Nevada, USA. Contact: Web: www.minexpo.com
For a full calendar of mining industry conferences and events - click here
| | |
| --- | --- |
| WHO'S MOVING WHERE | |

Rio Tinto Chief Executive Sam Walsh will retire from the business on July 1 and will be succeeded by Copper and Coal Chief Executive Jean-Sèbastien Jacques. To ensure a smooth transition, Jacques, will join the board and become deputy chief executive with immediate effect. During more than three years on Rio Tinto's executive committee, he has brought greater focus to the copper and the coal businesses.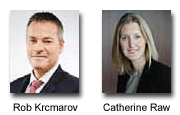 Barrick Gold appointed Rob Krcmarov, currently senior vice president, global exploration, to the position of executive vice president, exploration and growth, and will become a member of the executive committee. For the past 10 years, he has led a global team of geoscientists and exploration professionals at Barrick who are responsible for the discovery of a number of the largest gold deposits in recent decades, including Lagunas Norte and Goldrush, in addition to Alturas, an equally promising new discovery in Chile. Barrick also announced that Shaun Usmar, senior executive vice president and CFO, will be leaving Barrick and intends to lead a new venture in Toronto backed by Elliott Management. Catherine Raw, currently executive vice president, business performance, will succeed Usmar as CFO.
AuRico Metals announced that CFO Robert Chausse has resigned to become the CFO of another company.

Stillwater Mining announced that Mick McMullen, president and CEO, has agreed to a new contract that extends McMullen's employment until December 31, 2018.
Hatch announced that Fred Cummings will now lead the company's infrastructure division in western North America. Cummings' previous industry experience includes senior roles with TransLink where he was responsible for infrastructure management and engineering, and as president and general manager, BC Rapid Transit.

Tony Troutman has joined FLSmidthto take on the position of vice president of process technology in the company's minerals division. His responsibilities will include oversight of all process engineering, process optimization opportunities and leveraging of the capabilities of FLSmidth's Minerals Testing Center, located in Salt Lake City, Utah.

Alan Berger has been appointed senior vice president, technology, at Volvo Construction Equipmen.
Continental Commercial Specialty Tires has appointed Shawn Rasey as new global business development manager earthmover.
About - providing an abreviated version of the current print edition of E&MJ, WOMP is distributed throughout the world to decision makers in the global mining industry, the last week of every month.

Subscribe to E&MJ - To receive your own copy of the print edition of E&MJ, click here , and complete your details. E&MJ is available free of charge to qualified readers.

Contact - if you have views, opinons or comments or editoral that you would like to submit, we would be delighted to hear from you - click here

Next Issue - the next issue of Womp will be distributed on August 28th, along with the regular news and suppliers information, it will carry features on Shovel Performance, Blast Designs, Flotation and Mine Power Systems - click here

Top