India Set to Auction 12 Copper Reserves in 2016
---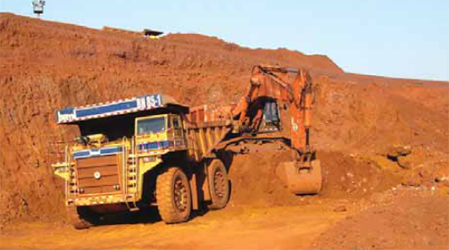 Hindustan Copper Ltd. is India's only integrated copper producer with its own domestic ore supply.


Boliden The Indian government will, for the fi rst time, auction 12 copper reserves over the next year to enable backward integration of the domestic industry.

Currently, government-owned and operated Hindustan Copper Ltd. (HCL) is the country's sole integrated copper producer with its own captive mines. All other producers are dependent on imported copper concentrates for conversion to copper cathodes and rods.

According to an offi cial in India's Ministry of Mines, the government was suffi ciently encouraged by discovery of new reserves and encouraging results from prospecting licenses issued for reserves across the country to plan an auction of certain blocks to domestic and foreign copper producers.

The proposed auction would also open up import-dependent domestic copper producers to invest toward backward integration and ensure raw material security, he said.

He said fi ve copper reserves had been identifi ed in the western Indian province of Gujarat, three in the central desert province of Rajasthan and four in Maharashtra, which, per estimates of the ministry, would ensure 10-15 million metric tons per year (mt/y) of incremental copper ore supplies to the domestic industry.

Through initiatives of the government's mineral exploration agencies, the ministry has identifi ed copper reserves of 26 million mt with trace gold and silver estimated at 1.5 million mt at the Alwar district in Rajasthan. This would be one of the reserves put on the block this year.

In addition, exploration is currently being conducted in the provinces of Rajasthan, Madhya Pradesh and Jharkhand, and of the 20,000 km2 covered so far, an estimated reserve of 1.5 million mt have been identified.

The fi ndings were signifi cant considering that India has limited copper reserves, accounting for only 2% of global reserves. Production from these reserves represents only 0.2% of world copper ore production. Although total Indian production of refi ned copper has accounted for 4% of world production, indicating the import dependency of the domestic industry.
---
As featured in Womp 2016 Vol 04 - www.womp-int.com