Mining Industry Apps
View





MSHA Changes its POV Policy



On January 17, the U.S. Mine Safety & Health Administration (MSHA) issued a final rule that revises the agency's pattern of violations (POV) regulations (30 CFR, Title 104), which became effective on March 25. The move strengthens MSHA's hand, according to the agency, to respond to dangerous mining conditions and improve safety and health conditions for the nation's miners. While no regulatory policy changes would surprise mining companies after the re-election of President Obama, almost all of them thought the move by the agency was a step too far. Now the National Mining Association (NMA) will challenge the final rule in the courts.

The final rule change now allows MSHA to issue a POV notice without first issuing a potential POV notice. It eliminates the existing requirement that the agency can only consider final orders in its POV review. It establishes general criteria and procedures that MSHA will use to identify......... read more



Steve Fiscor, Editor in Chief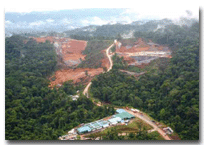 First Quantum Takes Control of Inmet
AFirst Quantum Minerals announced on March 21, 2013, that 85.5% of Inmet Mining's shares had been tendered to its offer to acquire all Inmet shares—an offer valued at about C$5.1 billion. First Quantum first announced its intention make the offer in mid- December 2012 and mailed the offer to Inmet shareholders in early January. Inmet's board of directors repeatedly advised the company's shareholders to reject the First Quantum offer but to no avail. Conceding defeat, on March 22, Inmet recommended that all of its shareholders tender their shares to the........ read more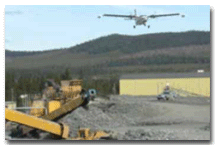 Finland and Sweden Top Fraser Institute Ratings


Finland and Sweden placed first and second as the world's best destinations for mining industry investment in the Fraser Institute's annual survey of mining industry executives, released February 28, 2013. Finland, which ranked second overall last year, unseated New Brunswick at the top of the global rankings of 96 mining jurisdictions. Sweden climbed to second overall from seventh, while Norway vaulted to 10th from 24th, highlighting the international mining community's growing interest in the Nordic countries. Kenneth Green, Fraser Institute senior director of energy and natural resources and director of the Survey of Mining Companies: 2012/2013 observed, "This is the fourth consecutive year that Finland and Sweden have....... read more

Top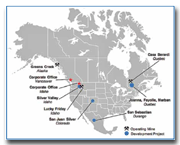 Hecla Close to Finalizing Aurizon Acquisition


Hecla Mining appeared set to succeed in its bid to acquire Aurizon Mines following a March 19, announcement from Alamos Gold that Alamos would allow its competing bid to expire and would not take up any Aurizon shares tendered to its offer. Aurizon's board of directors continued to recommend that the company's shareholders vote to approve acceptance of the Hecla offer at a shareholders meeting expected to take place in May. Details of Hecla's offer were set forth in an announcement dated March 4, stating that Hecla and Aurizon had..... read more

Top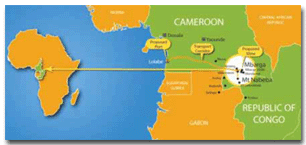 Hanlong's Bid for Sundance Jeopardized by Murder Investigation


Sundance Resources announced its pending takeover by the Hanlong Group is in peril as CEO Liu Han has been detained by Chinese authorities amid a murder investigation. Officials of the Australian company could not say why the chairman of the Sichuan-based private company had been arrested. Chinese media, however, are reporting Liu was being held for harboring his brother—who himself had since been arrested for murder..... read more
| | |
| --- | --- |
| AROUND THE WORLD - USA & CANADA | |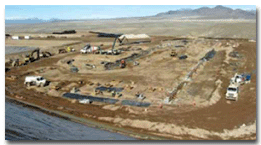 Allied Nevada Updates its Hycroft Mine Plan


CAllied Nevada has announced an updated mine plan and economics for its Hycroft open-pit mine expansion project located near Winnemucca, Nevada. The revised mine plan supports a 19-year operating life and exploits current proven and probable mineral reserves of 11.9 million oz of gold and 509.6 million oz of silver in 1.1 billion mt grading 0.011 oz/mt gold and 0.46 oz/mt silver. Allied Nevada currently produces from heap leach operations at Hycroft, which are being expanded, and is constructing a milling operation that is scheduled to come into production in 2015. The mine produced 136,705 oz of gold and 696,144 oz of silver in 2012. When the mill is up and...... read more
Labrador Iron Mines, Tata Steel Agree to Cooperate


Labrador Iron Mines and Tata Steel Minerals Canada, a subsidiary of Tata Steel Ltd., have agreed to cooperate on various aspects of their respective iron ore operations in the Labrador Trough in Canada. The companies operate adjacent direct shipping ore mines near Menehik, Labrador, and Schefferville, Quebec, and both utilize and intend to utilize the same rail and port infrastructure. The strategic relationship will include multi-part cooperation agreements in areas of logistics, property rationalization, and various ancillary mutual support and.... read more

Top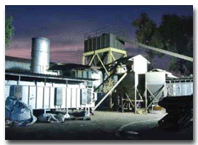 IIBG Studying Possible North American Plants


International Iron Beneficiation Group Ltd. (IIBG), an affiliate of Russia-based OAO Severstal, one of the world's leading vertically integrated steel and steel-related-mining companies, has launched a preliminary feasibility study to consider the viability of building a granulated iron facility in Sydney, Nova Scotia. Other locations under active consideration in North America include Sept-Îles, Quebec, and sites in Minnesota, Kentucky and Indiana in the United States. Potential plants to be built at these locations would use an innovative process developed by the International Mineral Beneficiation Services (IMBS) based in South Africa.... read more

| | |
| --- | --- |
| AROUND THE WORLD - Latin America | |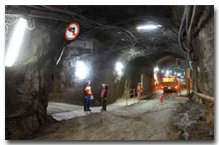 Codelco Budgets $5B+ for 2013 Capital Investments


Codelco announced on March 1, that its capital expenditures during 2013 will exceed $5 billion, up from $4.168 billion in 2012. Approximately $2.29 billion of the 2013 total will go toward three major development projects: $1.155 billion for the new Ministro Hales mine, $716 million for the new mine level at El Teniente, and $417 million for the Chuquicamata underground project. These three projects are slated to make major contributions toward Codelco's long-term goal of maintaining is position as the world's leading copper producer…… read more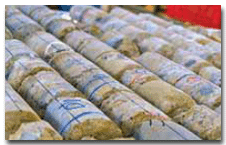 Atacama Pacific Advancing Cerro Maricunga


Atacama Pacific has received a positive, NI 43-101-compliant preliminary economic assessment (PEA) for its 100%-owned Cerro Maricunga oxide gold project in Chile from NCL Ingeniería y Construcción SA, of Santiago. The PEA describes an openpit/ heap-leach project producing 2.7 million oz of gold over a 10-year mine life at estimated operating cash costs of $652/oz. Production over the first five years is projected at 298,000 oz/y. Capital cost to develop the project is estimated at $514.6 million, with sustaining capital of $249 million…. read more

| | |
| --- | --- |
| AROUND THE WORLD - Australasia | |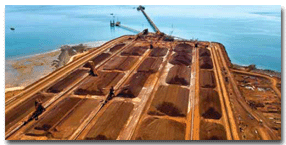 Rio Tinto is Australia's Largest Taxpayer


Xstrata has provided updates on activity at two of its mining operations in Australia. At Xstrata Zinc's McArthur River zinc mine in the Northern Territory, a $360-million investment has received corporate approval to more than double the mine's capacity from 2.5 million to 5.5 million mt/y of ore by 2014. The project remains subject to final Australian government approval. At Xstrata Copper's $124-million Mount Margaret copper mining…. read more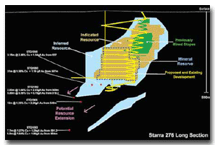 Ivanhoe Starts Stope Production at Starra 276


Ivanhoe Australia began stope blasting and production at its Starra 276 underground mine south of Cloncurry in northwest Queensland in March 2013. Starra 276 is the third underground mine that Ivanhoe Australia has successfully recommissioned at its Osborne copper-gold project, the others being the Osborne and Kulthor mines. Mining at Starra 276 will ramp to its full production rate of approximately 650,000 mt/y of ore in the second quarter of 2013. Ivanhoe Australia began producing copper and gold concentrate at its Osborne processing facilities in February 2012. The company acquired the …. read more

Top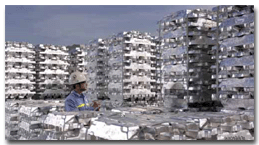 Emirates Aluminum Awards $500M in Contracts to GE
Emirates Aluminium (EMAL) has awarded contracts totaling approximately $500 million to GE to provide equipment and longterm services, directly and via engineering procurement contractors, for the EMAL aluminum smelter in Abu Dhabi. The project is expected to result in lower emissions and to enable EMAL to produce aluminum with better fuel efficiency. GE will supply gas and steam turbines, generators, and a plant-wide control system for EMAL's Phase II expansion project currently in progress, which will position the smelter as one of the largest single-site aluminum producers in the world. In addition, GE will provide its latest technology upgrades for the gas turbines that supply…. read more


Sumitomo Building Scandium Recovery Plant at Coral Bay
Sumitomo Metal Mining is building a scandium recovery pilot plant at Coral Bay Nickel Corp., its majority-owned subsidiary located on Palawan Island in the Philippines. Small quantities of the rare earth element scandium are contained in the ore processed at Coral Bay to produce a nickel-cobalt mixed sulphide product, using Sumitomo's high-pressure acid leach (HPAL) technology. The nickel-cobalt mixed sulphide product is an intermediate product in the nickel refining process…. read more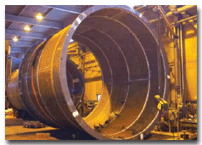 Endeavour Targeting Q1 2014 Start at Agbaou Gold


Endeavour Mining reports that construction of its Agbaou gold mine in Côte d'Ivoire is on budget and on schedule for production to begin during the first quarter of 2014. Gold production is expected to average 103,000 oz/y over an eightyear mine life. The open-pit mine and gold plant are designed to mine and treat 1.6 million mt/y of saprolite ore or 1.34 million mt/y of bedrock ore. The plant design incorporates a conventional gravity and CIL circuit for a gold recovery rate of 92.5%…. read more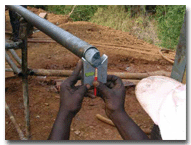 Oromin Completes CIL, Heap Leach Studies
Oromin Explorations has reported the results of two engineering studies for the OJVG gold project in eastern Senegal: a feasibility study for a carbon-in-leach (CIL) project and a preliminary economic assessment (PEA) for a heap leach project. The CIL project would draw ore from four deposits and would produce 182,000 oz/y during its first three years of production and an average of 144,000 oz/y over a mine life of 17 years. The heap leach project would be developed independently and would draw ore from separate, lower-grade deposits than the CIL project. The heap leach project would produce 36,000 oz/y during its first…… read more

Top
| | |
| --- | --- |
| THIS MONTH IN COAL | |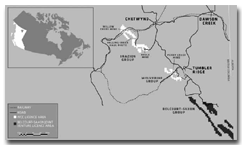 Walter Energy Curtails Production at Willow Creek


Walter Energy recently decided to curtail production at its Willow Creek mine in Canada. A surface mine, located near Chetwynd, B.C., it produces metallurgical coal with production plans of onethird hard coking coal and two-thirds lowvolatile PCI coal over the mine's expected 20-year life. The operation has approximately 19 million metric tons of recoverable coal reserves. "The current price environment for met coal dictated that we curtail production at Willow Creek to ensure we generate a sufficient economic return in mining the high quality met coal reserves at the site," said Walter J. Scheller, CEO, Walter Energy. "Given the tremendous progress …. read more

CONSOL Energy Plans to Re-enter Blacksville No. 2


CONSOL Energy has received approval from the Mine Safety and Health Administration (MSHA) for its plan to reenter the Blacksville No. 2 mine, evacuated March 12 when smoke was detected from the Orndoff shaft. Since then CONSOL Energy, in conjunction with federal and state authorities, pumped enough water into the mine to complete the seal operation and remotely pump eight isolation walls from the surface to seal off the fire area. This process was completed March 24. An analysis indicated the fire was successfully extinguished and company officials have said they would allow re-entry …. read more

Peabody Energy, WCA Call Bloomberg Out
Peabody Energy and the World Coal Association (WCA) have presented an open letter to New York City Mayor and anti-coal activist Michael Bloomberg through an ad in The New York Times "outlining unmatched growth and benefits of coal." Bloomberg has asserted that coal "is a dead man walking" after investing millions in natural gas development. "On the Contrary Mayor Bloomberg," the ad reads, "Coal is the World's Fastest Growing Major Fuel," with letters superimposed on the nighttime view of a major metropolitan skyline…. read more
| | |
| --- | --- |
| FEATURE - PDAC Round Up 2013 | |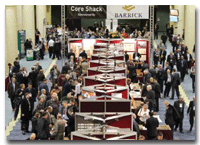 Despite Challenging Conditions, Record Crowd Turns Up for PDAC 2013
Annual prospectors and developers convention showcases the best in Canada

By Steve Fiscor, Editor-in-Chief

For a second year in a row, the annual Prospectors & Developers Association of Canada (PDAC) convention attracted more than 30,000 people from 125 countries, making it one of the world's premier events for the mining sector. Now in its 81st year, the PDAC 2013Convention is more diverse than ever. The crowd at this event consists mostly of investors, analysts, mining executives, geologists, government officials and students. A number of events including the CSR Event Series, Aboriginal Program and Investors Exchange garnered overwhelming support from the general public, reflecting the dynamic nature of the mining industry. More elected officials attended the convention than……. read more

| | |
| --- | --- |
| FEATURE - Mining Software | |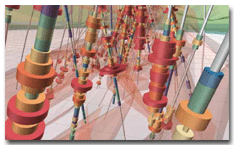 Multiplication Factor


Software designed for mining allow companies to do more with less— as in less time, money and labor.

By ussell A. Carter, Managing Editor

In military terms, many of the leading software solutions used by the mining industry could be regarded as "force multipliers"— tools or technologies that make a given group more effective than the same group would be without them. It's a capability that's desperately needed by the industry when measured against its skewed workforce demographics, increasingly compressed project planning and scheduling time frames, and rising emphasis on cost control. A chart of the mining industry's workforce age distribution for most of the leading industrial nations would be roughly hammock shaped, with a peak at one end of the chart representing senior personnel, a lower peak at the other end indicating younger workers just entering the workforce... read more

Top

For more companies with products in the Software market -
Go Here
| | |
| --- | --- |
| FEATURE - Pumps & Piping | |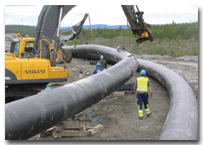 Pumps and Pipelines Keep Mines on the Move


From dewatering their workings to handling tailings from the mill, mines rely on pumps and pipework to keep fluids flowing.

By Simon Walker, European Editor

Mines can't function without pumps and pipework. Period. At the front end of an operation, dewatering is key to maintaining production, be it from underground or an open pit. By the time ore enters the processing plant, slurries need transporting. Even in the rare instance of gravity mills where the flowsheet runs sequentially downhill, there will be some need for recycling material, involving both pipework and pumping. Within the plant, reagents have to be handled, separated flows directed to the appropriate next treatment stage, and at the end of the whole proceedings, tailings deposited and reclaimed water recycled. Things get even more complicated once backfill plants are in use…... read more


For more companies with products in the Pumps market -
Go Here
| | |
| --- | --- |
| FEATURE - Martabe Mill | |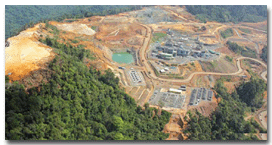 G-Resources' Martabe Mine and Mill Ramps Up to Full Capacity


Indonesia's newest mining operation achieves significant milestones

By John Miller, Editor, The ASIA Miner

G-Resources expects to meet processing plant design capacity at its Martabe goldsilver project in North Sumatra early in the second quarter. It will be the latest in a series of impressive milestones achieved in a relatively short timeframe since first gold was poured last July. With a resource base of 8.05 million oz of gold and 77 million oz of silver, Martabe is the company's core starter asset and at full capacity is expected to annually produce 250,000 oz of gold and 2 million - 3 million oz of silver. The project has generally met expectations since first gold, has exceeded the guidance put to the market in October for the remainder of 2012, and is still doing very well, explained Peter Albert, CEO, G Resources. "After first gold on July 24 there was still some construction to be done which..... read more

Top

| | |
| --- | --- |
| APPS | |
Current and active 'Apps' from the mining market.
Sandvik Mining

- Solid Gorund

Read the re-imagined and re-designed digital version of Solid Ground, the international business and technology magazine from Sandvik Mining.
It contains all the same content as the print magazine, along with special Ipad-only features. Solid Ground brings a global perspective on business and technical applications to everyone who enjoys new visions and product excellence.

Be inspired, get updated and stimulated.

Get the App - Go Here


Michelin Truck Tire Locator



Find the nearest MICHELIN® truck tire or service provider wherever you go. Now you can find the nearest MICHELIN® truck tire or service provider wherever you go. Use the app to search for a provider by category or use it to call MICHELIN® ONCall™ directly. The app finds the nearest service providers based on your GPS location, or another location you enter yourself.

Get the App - Go Here


Rockmore International



ROCKMORE INTERNATIONAL is a leading global manufacturer of premium quality percussive rock drilling tools. Our high-performance products include threaded and tapered drill bits, DTH bits and hammers, extension and tunneling rods, integral and tapered rods, shank adapters and other drill tool accessories. With manufacturing centers in two hemispheres and distribution centers on nearly every continent, Rockmore International provides a wide range of quality tools to mining, construction, tunneling, quarrying, and water well projects all over the world.

Get the App - Go Here


Orica



Pocket Blast Guide from Orica Mining Services provides access to blast calculations, conversions, product information and tools for managing blasting operations on mobile devices

Get the App - Go Here


Olympus NDT



The Olympus Industrial Tech Guide application contains two knowledge base sections designed for technicians and inspectors performing ultrasonic flaw detection and X-ray fluorescence (XRF) inspections. For the nondestructive testing (NDT) inspector, the Ultrasonic Tech Guide lists the acoustic properties (longitudinal wave velocity, shear wave velocity, and acoustic impedance) of a variety of common materials. It also includes a calculator for common beam parameters (wavelength, nearfield length, and beam diameter) used in test setup and interpretation.

Get the App - Go Here

For more details on our Apps listing or details on how to list your App - Go Here

Bin Level Measuring Solution Avoids Tripper Car Mishaps


Tripper cars typically function as a shiftable transfer point for raw material, moving back and forth along a track to direct the discharge of mined material at specific locations, such as conveyor loading points, mills, bins or stockpiles, for example. Krohne, a Duisburg, Germany-based provider of technology for measurement of flow, mass flow, level, pressure and temperature in process applications, reports that one of the world's largest gold mines solved a bulk storage problem by using its Optiwave 6300 non-contact radar level …. read more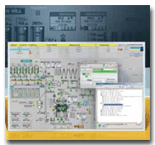 Siemens Upgrades, Expands Process Control System


Siemens' Industry Automation Division has added a host of new functions to Version 8.0 of its Cemat process control system for the cement, mining and related industries. Cemat is based on Simatic PCS 7, and offers the performance features and functions of that process control system, such as APC (Advanced Process Library) and Alarm Control. Functional details included in previous versions, such as the maintenance and service management system, have been further developed for Cemat V8.0. Innovational highlights are the additional operating modes for plants, device groups and individual units, as well as the monitoring of process values, such as accumulated pressure and flow rates…… read more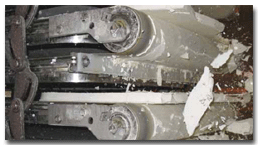 Outotec Adds Two Models to PF Filter Line


Outotec has introduced the third generation of filtration equipment in its PF filtration lineup—the PF 12 and 15 series automatic pressure filters—which complete the product line and follow the previous launch of the world's largest pressure filter, the PF 180. Outotec Larox PF filters are recessed plate membrane filters in which the chambers lie horizontally. The filter plates are stacked vertically to give a total filtration area between 1.6 and 252 m2 (2–300 yd2), depending on the model size. Filter capacity can be expanded by adding plates. The PF 12 and 15 series offer filtration areas ranging from 9.45 to 31.5 m2 (11– 37 yd2), and 15 to 50 m2 (18–60 yd2), respectively…. read more

Top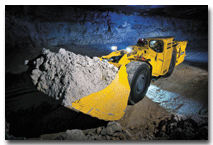 Electric LHD Offers an Alternative to Diesel


The latest addition to Atlas Copco's range of Scooptram underground loaders—the Scooptram EST1030—is designed to offer an attractive alternative to diesel-powered equipment in underground mining. According to the company, the all-electric LHD consumes less energy, requires less ventilation, produces less heat and has a lower noise level than an equivalent diesel machine—in fact, using about 40% less energy and producing 40% less heat during routine operations than its diesel version. Although cable-powered electric loaders are not new in concept, cable safety, handling and control have always been troublesome areas. However, the EST1030 introduces a new, patented cable control system that minimizes cable tension and wear problems. And, said Atlas Copco, the loader can be operated by anyone familiar with its wellknown ST1030 diesel model; controls are .…… read more

New Cat Hammers Retain Popular Features


Caterpillar has added three models to the E Series Hammer line—H140Es, H160Es and H180Es—for use on medium and large excavators ranging from its 324E to the 374D L. The energy classes of the H140Es, H160Es and H18Es are 6,000 ftlb (8,135 J), 8,500 ft-lb (11,525 J) and 12,000 ft-lb (16,270 J), respectively. The E Series Hammers build on the proven D Series Hammers, which the new hammers replace. E Series Hammers feature a new symmetrical housing design, which allows rotating the housing 180° to compensate for wear. The lower portion incorporates rock edges that add protection to the housing and enable quick positioning of boulders. An optional wear package is available…. read more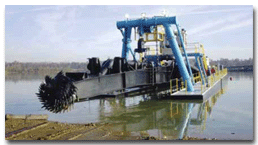 Deep-mining Dredges Offer Performance Options


DSC Dredge's Marlin class dredges are designed for deep-deposit mining, made possible by the use of an underwater pump system with a high-torque cutter drive assembly. Digging depths range from 35 ft (10 m) to more than 200 ft (61 m). Discharge sizes range from 8 in. (203 mm) to more than 24 in. (610 mm). Marlin Class dredges are available in either a diesel- or electric-powered model to meet the customer's specific needs. Drive systems…. read more

New Bit Lines Have Advanced Design Features


Varel International has launched the new Raider series PDC drill bits, along with new bit technology for horizontal directional drilling (HDD) applications. According to the company, the new Raider bits are purpose- built for drilling to total depth through interbedded soft and hard formations of transition zones. By incorporating design refinements that create a new, more balanced profile with greater stability, the series provides a solution to overcome the ROP and durability challenges associated with these applications. Varel also said its .…. read more

Top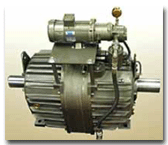 Explosion-proof Motors for Underground Mining


Baldor Electric, a member of the ABB group, offers totally enclosed explosionproof motors for use in the dust-filled explosive atmosphere of underground mines. Tight machining tolerances of the housings, bearing brackets, and the conduit box provide the explosion-proof integrity required by international agencies. Cast iron conduit box parts along with packing glands and protective hose connectors meet the requirements of ATEX, IEC, MSHA and other certifying….read more
MAY 7–9, 2013: Arminera, Buenos Aires, Argentina. Contact: Viewpoint SA; Tel: (011)4814-3833/4816-5818; E-mail: info@viewpoint.com.ar; Web: www.arminera.com.ar
MAY 19–22, 2013: Haulage & Loading, Litchfield Park, Arizona, USA Contact: Tanna Holzer; Tel: 303-283-0640; E-mail: tholzer@miningmedia.com; Web: www.mining-media.com
JUNE 11–13, 2013: Longwall USA Exhibition & Conference, Pittsburgh, Pennsylvania, USA Contact: Tanna Holzer; Tel: 303-283-0640; E-mail: tholzer@miningmedia.com; Web: www.mining-media.com
JUNE 17–21, 2013: Exponor, Antofagasta, Chile. Contact: Antofagasta Industrial Association; Tel: 55-454300; Web: www.exponor.cl
AUGUST 11–15, 2013: 23rd World Mining Congress, Montreal, Canada. Contact: Canadian Institute of Mining, Metallurgy and Petroleum; Tel: 514-939-2710, ext. 1309; E-mail: wmc-secretariat@wmc-expo2013.org; Web: www.cim.org
AUGUST 20–23, 2013: AIMEX 2013 Asia-Pacific's International Mining Exhibition, Sydney, Australia. Contact: Reed Exhibitions Australia; Tel: 61 2 9211 7544; E-mail: aimex@reedexhibitions.com.au; Web: www.aimex.com.au
SEPTEMBER 4–6, 2013: China International Mining Expo 2013, Beijing, China Contact: Beijing Hiven Exhibition Co. Ltd.; Tel: 86-10-6863 8450; E-mail: information_bj@163.com; Web: www.bjminexpo.com
SEPTEMBER 11–12, 2013: EuroMining 2013, Tampere, Finland. Contact: Tampere Trade Fairs/Mikael Wänskä; Tel: 358 207 701 230; E-mail: mikael.wanska@tampereenmessut.fi; Web: www.euromining.fi
For a full calendar of mining industry conferences and events - click here
| | |
| --- | --- |
| WHO'S MOVING WHERE | |

Newmont Mining Corp. has appointed Chris J. Robison executive vice president of operations and projects.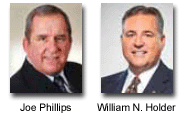 Coeur d'Alene Mines Corp. has appointed Joe Phillips senior vice president and chief development officer and William N. Holder vice president of health and safety.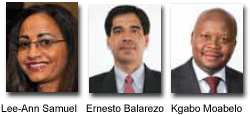 Gold Fields Ltd has appointed Lee-Ann Samuel senior vice president of human resources and Ernesto Balarezo executive vice president, South America. The company also announced that Kgabo Moabelo has been promoted to managing executive, South Africa.

Goldcorp Inc. has appointed Charlene Ripley executive vice president and general counsel.

Alamos Gold Inc. has appointed Andrew Cormier vice president of construction and development, and Jason Dunning vice president of exploration.

San Gold Corp. has appointed Ian Berzins president and CEO. He replaces George Pirie, who served as president and CEO since December 2010.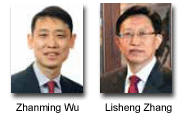 China Gold International Resources Corp. Ltd. has appointed Zhanming Wu senior executive vice president and Lisheng Zhang vice president.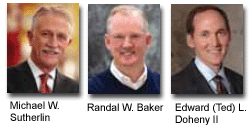 Joy Global Inc. announced that Michael W.  Sutherlin, president and CEO, will retire at the end of the year. In accordance with the company's succession plan, the board has designated Edward (Ted) L. Doheny II, currently president and COO of the Underground Mining Equipment division, to succeed Sutherlin. At that time, the company will create a new position of corporate COO to be assumed by Randal W. Baker, currently president and COO of the Surface Mining Equipment division. In this role, Baker will oversee both the Surface Mining Equipment and the Underground Mining Equipment divisions. Sutherlin expects to formally retire February 1, 2014. However, the transition of responsibilities to Doheny will be completed by December 2013.
About - providing an abreviated version of the current print edition of E&MJ, WOMP is distributed throughout the world to decision makers in the global mining industry, the last week of every month.

Subscribe to E&MJ - To receive your own copy of the print edition of E&MJ, click here , and complete your details. E&MJ is available free of charge to qualified readers.

Contact - if you have views, opinons or comments or editoral that you would like to submit, we would be delighted to hear from you - click here

Top