From the Editor - MSHA Changes its POV Policy
---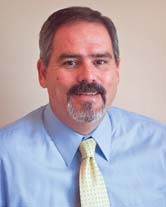 On January 17, the U.S. Mine Safety & Health Administra-tion (MSHA) issued a final rule that revises the agency's pattern of violations (POV) regulations (30 CFR, Title 104), which became effective on March 25. The move strength-ens MSHA's hand, according to the agency, to respond to dangerous mining conditions and improve safety and health conditions for the nation's miners. While no regula-tory policy changes would surprise mining companies after the re-election of President Obama, almost all of them thought the move by the agency was a step too far. Now the National Mining Association (NMA) will chal-lenge the final rule in the courts.

The final rule change now allows MSHA to issue a POV notice without first issuing a potential POV notice. It eliminates the existing requirement that the agency can only consider final orders in its POV review. It establishes general criteria and procedures that MSHA will use to identify mines with pattern of significant and substantial (S&S) violations. The final rule clarifies (agency speak) that MSHA will consider a mine oper-ator's effective implementation of an MSHA-approved corrective action program as a mitigating circumstance in its POV review, if the program contains benchmarks imple-mented prior to POV notice, and the operator has reduced S&S violations.

Given that the new Obama Administration will more than likely be a carbon copy of the former Obama administration, U.S. mining companies are not expecting much of a reprieve in the area of regulations and enforcement. Unlike other mining juris-dictions, such as Canada and Australia, where the government fosters and incents resource development, the U.S. seems determined to regulate mines into submission. While the final rule was proposed quite a while ago, it sets the tone for the direction that MSHA will take for at least the next four years. The agency has made it abun-dantly clear that it is focused on enforcement, but the new POV rule takes that focus to new heights, according to a prominent U.S. mining attorney.

During March, several associations joined the NMA, challenging MSHA's final POV standards rule in the 6th Circuit Court of Appeals. NMA said it objected to MSHA's pending POV determination based on citations and orders already issued— instead of traditional POV determinations based on final Federal Mine Safety and Health Review Commission orders following violation adjudication. Through consti-tutional considerations, the association argues the proposal could deny miners due process protections under the 5th Amendment—considerations ignored by MSHA in the final rule as well. NMA representatives also noted the MSHA final rule lacks cri-teria by which POV determinations are to be made—bypassing "notice and com-ment" requirements crucial to due process itself.

Monthly, Engineering & Mining Journal(E&MJ) publishes articles with the hope of helping miners operate more safely and cost-effectively. We are all about safe operating practices. But, one has wonder if the tools afforded MSHA under the Mine Act, which is almost 50 years old, have become outdated. Yes, there will always be rogue mine operators that try to skirt the system and they deserve the royal treat-ment from MSHA, but many other mining companies (the majority) try to do their best every day. Maybe the industry should consider a different approach with edu-cation, training and 21 st century tools, rather than continuing to line the pockets of Washington lawyers.


Steve Fiscor, Editor-in-Chief, E&MJ
---
As featured in Womp 2013 Vol 04 - www.womp-int.com