| | |
| --- | --- |
| | To receive your own edition of the print version of E&MJ - Go Here |

Looking ahead, readers can Expect more


This year Mining Media expanded on a successful program and readers can expect more in 2012. In addition to publishing the mining industry's favorite trade journal, Engineering and Mining Journal (E&MJ), Mining Media improved several existing services and offered a few new products tied to E&MJ. You are reading one of them here at Womp. Editorially it continues to provide a wealth of information with each edition and next year will be published monthly instead of the current 10-time program. To see what we are planning to cover in 2012, simply click the link at the end of this sentence to download the 2012 Media Kit. The media kit has the editorial plans for all of the Mining Media titles. If something piques your interest and your mining company is doing something noteworthy in that area, please contact me and we will consider working with the mine on a story......... read more

Steve Fiscor, Editor in Chief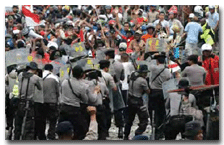 Strike-related Sabotage Halts Milling at Grasberg
Freeport-McMoRan Copper & Gold reported November 1, 2011, that milling operations at the Grasberg mining complex of PT Freeport Indonesia (PT-FI) in the Indonesian province of Papua had been temporarily suspended since October 22 pending repairs to concentrate pipelines damaged as a result of civil unrest that occurred during the course of a strike that began September 15. PT-FI is owned 90.64% by Freeport- McMoRan Copper & Gold. The pipelines transport concentrate about 100 km from the mill to the Port at Timika. Union workers at Grasberg are........ read more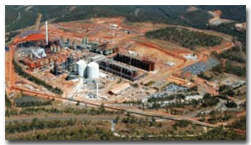 Rio Tinto to Sell 13 Aluminum Assets


Rio Tinto announced in mid-October 2011 plans to streamline the operations of its aluminum product group, Rio Tinto Alcan. "Thirteen assets will be divested at an appropriate point in the future, and some of these will be managed separately in the meantime. The move will allow Rio Tinto Alcan to concentrate on its strategy to grow the value of its highquality, tier-one assets and improve the product group's financial performance," the announcement said. Rio Tinto's interests in six Australian and New Zealand assets....... read more

Top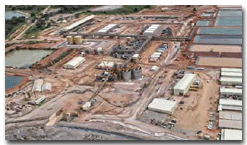 Two Chinese Companies Bid for African Resources


Two Chinese companies, Minmetals Resources and Hanlong Mining, made agreed offers in late September and early October 2011 for, respectively, Anvil Mining and Sundance Resources, each of which has a major resource development project in Africa. Minmetals' bid valued Anvil at about C$1.33 billion; Hanlong's bid valued Sundance shares it did not already own at about A$1.34 billion. At the time of its offer, Hanlong already held an 18.6% interest in Sundance..... read more

Top
Tronox Acquiring Exxaro Mineral Sands Interests


Tronox Inc., a leading producer and marketer of titanium dioxide pigment headquartered in Oklahoma City, Oklahoma, USA, and South Africa-based Exxaro Resources announced a definitive agreement in late September 2011 whereby Tronox will acquire Exxaro's 74% interest in the KZN Sands and Namakwa Sands operations in South Africa and Exxaro's 50% interest in the Tiwest joint venture in Western Australia, where Tronox already owns the other 50%. Exxaro will retain a 26% direct ownership interest in the South African assets..... read more
| | |
| --- | --- |
| AROUND THE WORLD - USA & CANADA | |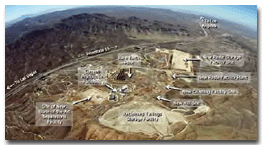 Molycorp Accelerating Planned Expansion Startup


Molycorp announced plans October 20 to accelerate by approximately three months the initial start-up of its state of-the-art rare earth processing facility, now under construction at Mountain Pass, California. The plant is part of the company's two-phase Phoenix project, which is designed to lift its production of rare earth oxide equivalent first to 19,050 mt/y (Phase 1) and then to 40,000 mt/y (Phase 2). Phase 1 of the expansion had been planned to start up in late 2012...... read more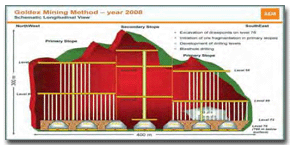 Agnico-Eagle Suspends Operations at Goldex


Agnico-Eagle announced October 19 it had suspended mining operations at its Goldex mine in Val d'Or, Québec. The decision followed apparent failure of weak volcanic rock in the hanging wall of the Goldex deposit, followed by groundwater flow into the mine. The rock failure was thought to extend from the top of the deposit to the surface. The company estimated that the mill would continue to process feed from the remaining surface stockpile until the end of October. Agnico-Eagle will assess the.... read more

Top
Brigus Reports Goldfields Prefeasibility Study


Brigus Gold has received an independent, NI 43-101-compliant prefeasibility study for its Goldfield project in the far northwest of Saskatchewan. The project is based on two deposits, Box and Athona, located on the north shore of Lake Athabaska, near Uranium City, Saskatchewan.The study describes a 5,000-mt/d surface mining operation based on current reserves of 1.02 million oz of gold. Mine life is projected at 13 years, with production averaging 100,000 oz/y of gold during the first seven years of operation. Capital costs.... read more
| | |
| --- | --- |
| AROUND THE WORLD - Latin America | |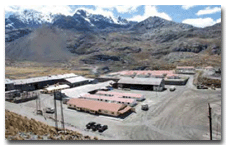 Trevali Expects Production from Santander in 2012


Trevali Resources reported October 19 that construction is advancing on multiple fronts at its project to re-develop the Santander zinc-lead-silver mine, located about 200 km by road northwest of Lima, Peru. The company currently anticipates that production will begin late in the first quarter or early in the second quarter of 2012.The Santander project is being developed under an agreement between Trevali and Glencore International, whereby Trevali retains…… read more
$245M Estimated for Mercator's El Pilar Cu Project


Mercator Minerals has reported the results of an optimized feasibility study that confirms development potential for what it terms a robust, large-scale, lowcost copper mine at its El Pilar project in Sonora, Mexico. Proven and probable mineral reserves at El Pilar total 230.2 million mt grading 0.313% total copper and containing 1.6 billion lb of copper. The feasibility study outlines a 12-year mine life at an average production of 73 million lb/y of copper cathode, including an average of 78.7 million lb/y during the first five years. Processing of surface-mined ore would…. read more

| | |
| --- | --- |
| AROUND THE WORLD - Australasia | |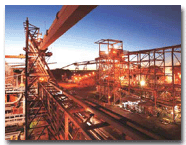 BHP Billiton Approves $1.2B for First-phase Olympic Dam Expansion


BHP Billiton recently announced approval of $1.2 billion in pre-commitment capital for the first phase of its huge Olympic Dam expansion project in South Australia. The announcement came two days after Australia's national government and South Australia's state government announced environmental approvals had been granted for the project. The majority of the precommitment capital was conditional on successful passage of an Indenture agreement through the South Australian parliament, BHP Billiton said…. read more



Northern Star Expanding at Paulsens


Western Australian gold miner Northern Star Resources announced plans for a twostage expansion at its Paulsens gold mine and nearby Ashburton project, located 190 km west of the mining town of Paraburdoo on the border of the Ashburton and West Pilbara mineral fields. Stage one calls for an increase in plant capacity at Paulsens from 350,000 to 450,000 mt/y, allowing gold production to increase from the current level of 75,000 to 80,000 oz/y to 100,000 oz/y. Feed for the expanded plant will be supplied initially from near-mine resources at Paulsens and after about three years …. read more

Top

Development Study Examines Bauxite Industry for Vietnam
Atlantic Ltd., an Australian company based in Perth, has signed an agreement with the Institute of Mining Science & Metallurgy, under the Vietnamese Ministry of Industry and Trade, to undertake a development study for a Vietnamese bauxite extraction and supply chain industry. The Central Highlands region of Vietnam hosts significant high-quality bauxite resources, which to date are largely undeveloped. The development study will assess a "mine-rail-port" proposal submitted by Atlantic to local and national authorities.…. read more

Central Asia Resources Starts Mining at Dalabai
Central Asia Resources announced in late September 2011 it has started mining at its Dalabai gold project in Kazakhstan. Central Asia Resources acquired the project in 2008 and has focused on it as an easy-to-develop, heap leach operation that could generate early cash flow to provide funding for further exploration and development at other company projects in Kazakhstan. The project was developed at a low capital expenditure of $10.7 million, and cash costs of production are expected to average $540/oz…. read more



Rio Tinto Adds to Simandou Funding


Rio Tinto reported in mid-October 2011 that it has accelerated development of the Simandou iron ore project in southeast Guinea with approval of an additional $211 million for continued studies and $1.117 billion for commitments to early works and procurement of long-lead items. The funding is in support of the company's objective of moving the project toward shipment of first ore by mid-2015. Work is progressing with Rio Tinto's project partner, Chalco, on obtaining required Simandou regulatory approvals, which, once granted, will trigger formation of an agreed Rio Tinto-Chalco joint venture. Finalization of an infrastructure investment…. read more

Banro Pours First Gold at Twangiza
Banro Corp. reports it poured the first gold at its new Twangiza mine in South Kivu province, Democratic Republic of the Congo (DRC) in early October 2011. The Twangiza oxide plant will process the oxide portion of the Twangiza orebody. Production will ramp up during the fourth quarter of 2011 and is scheduled to achieve an annual rate of 120,000 oz/y of gold in 2012. Twangiza is Banro's first gold mine along the 210-km Twangiza-Namoya gold belt, where the company has delineated five projects within 13 licensed mining concessions…… read more

Top
| | |
| --- | --- |
| THIS MONTH IN COAL | |
Peabody Energy Expands Its Presence in Australia


Peabody Energy said it will relocate its Executive Vice President and COO Eric Ford, along with reporting executives, to Brisbane, Australia—a move that reflects the significant and growing contributions of the company's Australian operating platform. It comes against the backdrop of the successful acquisition of Macarthur Coal, a leading producer of low-volatile PCI metallurgical coal. Ford will lead Peabody Energy's global operations from Brisbane and has been named chairman of the board of Macarthur Coal. He has nearly four decades …. read more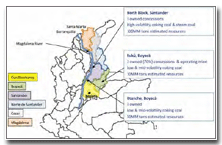 CERI Signs Boavita MoU


Colombia Energy Resources, Inc. (CERI) signed a Memorandum of Understanding for the acquisition of the Boavita coal mining concession. "Preliminary reports show that the property contains both low volatile metallurgical coal and semianthracite coal in significant quantities," said Ron Stovash, CEO, CERI. "Our goal at Boavita is to initiate an exploration program and mining operations that will result both in proven reserves and saleable coal in 2012 …. read more

Proposed Carbon Tax Impacts Underground Operator
The coal miner considered most vulnerable to Australia's carbon tax plan has sought to halt an exodus of investors with a new strategy for minimizing its greenhouse gas emissions. According to The Sydney Morning Herald, ASX-listed Gujarat NRE has suffered a dramatic share price slide this year amid predictions the carbon tax could reduce profit margins from its New South Wales coal business by up to $16/metric ton. As Australia prepares to vote on…. read more
| | |
| --- | --- |
| FEATURE - Trolley Assist | |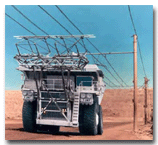 The Case for Trolley Assist
High fuel prices are the main reason mine operators consider trolley assist for haul trucks, but safety and sustainability are also important considerations

By Dr. Joy Mazumdar

Advances in electric-drive haul truck technology over the past 20 years have been remarkable. The drive systems for these trucks consist of two electric drivemotors that are integrated through gears into the rear wheels of the trucks, an electric generator and a powerful diesel engine. The characteristics of the truck's drive system allow it to harness electrical power directly. In some parts of the world, electrical power can be generated inexpensively and with less emissions, depending on the fuel source. Truck trolley systems, which simply substitute electricity for diesel fuel, may offer another……. read more


For more companies with products in the Training market market -
Go Here
| | |
| --- | --- |
| FEATURE - Tailings Management | |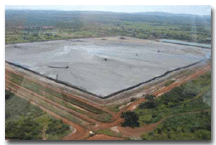 Paste Thickening: Considerations for Backfill vs. Tailings Management


Finer grinds improve liberation rates but increase the costs associated with tailings disposal

By Frank Palkovits, P. Eng.

Profitability is directly related to recovery, and generally improved with increasing grind. However, economic limits should also include consideration of tailings management and backfill costs. Depending on the type of tailings storage facility (TSF), the particle size distribution (PSD) can greatly influence the cost of dams and need for borrow materials, as well as the geotechnical properties and geochemical behavior of the system. For mines requiring backfill, rheology and strength are also a function of PSD.The coarse sand fractions of tailings have often been used in conventional tailings embankments, and also used in hydraulic backfill. In both cases the slimes are removed to provide a highly permeable product for strength required. The fines in this arrangement are typically stored in a central pond on top of the tailings impoundment. The need for the sand.... read more

Top

For more companies with products in the Mineral Processing Services market -
Go Here
| | |
| --- | --- |
| FEATURE - Iron Ore Review | |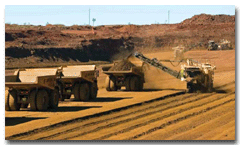 Iron Ore Review


High Prices and Tight Markets to Continue Until 2013?

By Magnus Ericsson, Anton Löf and Olle Östensson

The world iron ore market in 2010 was dominated by a resurgence after the stimuli packages, put in place in 2009 following the global financial crisis, took effect. However, the industry experienced rough times in 2009 and the resulting changes following the economic slump produced effects that probably will live on as permanent features. Trading patterns have been transformed, and Chinese dominance has become even more massive. Steel Production: Up Globally, Growth Slower in China. World crude steel production increased to 1.396 billion mt in 2010 from 1.201 billion mt in 2009, a change of 6.2%, driven by the recovery of the world economy and rising industrial production, mainly in emerging countries but also in the OECD area. Production was well above …... read more

| | |
| --- | --- |
| FEATURE - Operating Strategies - Maintenance | |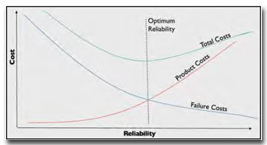 Crafting a Reliability Strategy to Improve Equipment Uptime


By Christo Roux

In today's increasingly complex and demanding maintenance world, where equipment is becoming more technically complex, operational targets are higher than ever and skilled resources are becoming a scarce commodity, equipment reliability has become essential for the success of an operation. Although not a new discipline, the role of reliability engineering as a core principle is often overlooked in equipment availability. This article will explore some of the topics relating to what constitutes a reliability strategy, how to adopt it and the associated cost benefits..... read more

Top


For more companies with products in the Maintenance Services market -
Go Here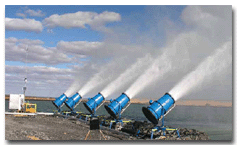 Evaporative Dewatering Solution Flows Smoothly—with the Right Pump Choice


The worldwide mining industry contends with harsh, rugged, trying conditions every day. Companies that provide equipment and services to the industry must be 100% confident that they are supplying their customers with machines that can live up to the stresses and challenges associated with round-the-clock mining operations. In Australasia—comprising Australia, New Zealand, New Guinea and neighboring Pacific Ocean islands—Resource Equipment Limited (REL) has developed a reputation as a leading pump …. read more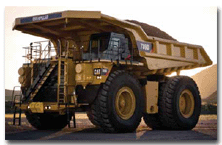 Upgraded 789 Haul Truck Offers More Power, Bigger Payload Rating


Caterpillar's new "D" series 789 haul truck replaces the previous C model and incorporates new performance, productivity, safety and serviceability features into this latest version in the 25-year-old 789 line. Payload is 181 metric tons (200 short tons), a 2.5% increase from the C model. The mechanical-drive truck's standard engine is a Cat 3516C EUI quad turbocharged diesel providing 1,566 kW (2,100 hp) gross power, 10% more than the previous model. According to Cat, the 3516C standard engine is capable at altitudes up to 3,658 m (12,000 ft) with no derate. Cat's 3516B diesel also is available for mines requiring an engine with gross power of 1,417 kW (1,900 hp) to match with existing fleets…… read more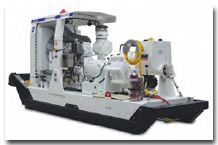 Pumps Solve High-head and High-flow Needs


Weir Minerals Multiflo, recognizing a growing demand for heavy-duty, high-head, high-flow, self-priming pumps, has added two new models to its self-priming diesel pump range. Both models feature direct drive, with performance matched to their Cat C18 diesel engines, and both models are built using corrosive-resistant and abrasion- resistant materials. Also, being based on common platforms allows both models to provide operators greater flexibility. The Multiflo MF-90V is a high-flow, bare-shaft pump with best efficiency point…. read more

Top
Trapezoidal Drilling System Labeled Toughest Ever


Atlas Copco introduced a patented Tthread drilling system called T-WiZ, which it says has been designed to be the toughest trapezoidal T-thread system on the market. It features a stronger thread surface and other proprietary improvements to provide less wear on the threads and faster rod changes, with results indicating up to a 30% longer service life. According to the company, the new system is capable of high performance in the toughest rock formations .…… read more
LED Light Tower Offers Bright, Safe Illumination


Magnalight now offers an LED light tower that provides an economical alternative to halogen and metal halide light towers. Designed to provide high-quality illumination for large areas, Magnalight says its WALTP-2XWP400 LED light tower produces as much light as comparable halogen towers and rivals metal halide units for total area coverage. Costing less than traditional HID towers, this LED light tower provides further savings through reduced energy consumption and elimination of frequent bulb replacements. The telescoping tripod tower is equipped with two waterproof and vaporproof 40W LED light heads…. read more



Sledge Hammer Line has Unbreakable Handle Design


Tennessee, USA-based Walter Meier Mfg. claims its Wilton B.A.S.H. sledge hammers with "Unbreakable" handle technology are the world's most durable hammers. The innovative B.A.S.H. hammer line features a steel core design that prevents breakage during overstrikes, which is the most common cause of failure in wood- and fiberglass-handled sledge hammers. Swinging a sledge hammer and losing the head is a serious safety hazard. To address hammer head dislodgement, B.A.S.H sledge hammers feature a hardened steel…. read more

Portable Screening Plant Offers Mobility, Versatility


Deister Machine Co. unveiled a portable, heavy-duty horizontal screening plant with feed conveyor as the latest addition to its new line of premium portable screening plants. Available in 6 x 20-ft (1.8 x 6.1-m) and 8 x 20-ft (2.4 x 6.1-m) models and offered in a number of custom configurations, the new plant is described by Deister as highly mobile and versatile, well suited for in-pit portability The plant incorporates numerous features that include an optional 42-in. (1.06-m) screen feed conveyor  .…. read more

Top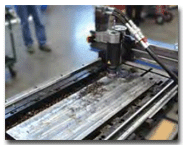 Portable Milling Machine Expands On-site Capabilities


Climax Portable Machine Tools now offers what it describes as the first portable milling machine designed with a split-rail system that enables the machine to be configured to perform both linear and gantry milling. In-house and field service machinists who work in mining can now perform on-site machining of a wider variety of large surface areas without multiple setups. A rigid, modular bed design allows shorter bed sections to be combined to fit the length….read more
JANUARY 22–25, 2012: 2nd Annual Global Mining Forum, London, UK Contact: Priti Mathur, Fleming Gulf Conferences; Tel: 971 4609 1570; Fax: 971 4609 1589; E-mail: priti.mathur@fleminggulf.com; Web: www.isee.org
FEBRUARY 12–15, 2012: 38th Annual Conference on Explosives & Blasting Technique, Nashville, Tennessee, USA Contact: The International Society of Explosives Engineers; Tel: 440-349-4400; Fax: 440-349-3788; Web: www.QuebecExploration.qc.ca
FEBRUARY 19–22, 2012: 2012 SME Annual Meeting & Exhibit, Seattle, Washington, USA. Contact: Society for Mining, Metallurgy, and Exploration; Tel: 303-948-4200; E-mail: meetings@smenet.org; Web: http://www.smenet.org
APRIL 9–13, 2012: Expomin 2012, Santiago, Chile. Contact: Christa March; Tel: 201-251-2600 ext. 116; E-mail: christam@kallman.com; Web: http://www.kallman.com
MAY 3–9, 2012: The Canadian Institute of Mining, Metallurgy and Petroleum's 2012 Conference & Exhibition, Edmonton, Alberta, Canada Contact: CIM; Tel: 800-667-1246; Web: www.cim.org/edmonton2012
MAY 6–7, 2012: Mining Orissa, India. Contact: The Indian Mining & Engineering Journal, S.K.Mahanta; E-mail: i.me.journal@hotmail.com
June 12-14, 2012. Eurominexpo, Skellefteå, Sweden. Contact: Annsofie Greander; Tel: +46 (60) 146581; E-mail: annsofie.greander@eurominexpo.com; Web: www.eurominexpo.com
SEPTEMBER 24–26, 2012: MINExpo, Las Vegas, Nevada, USA. Contact: Hall-Erickson Inc.; Tel: 866-717-6463; E-mail: minexpo@heiexpo.com; Web: www.minexpo.com
For a full calendar of mining industry conferences and events - click here
| | |
| --- | --- |
| WHO'S MOVING WHERE | |

Strategic Mining Corp. has appointed Douglas C. Peters vice president of exploration. He has also been elected to the board of directors.

Hecla Mining Co. has appointed Larry Radford vice president of operations.
Primero Mining Corp. has appointed Renaud Adams COO.

MWH has appointed Laura Casey director of health and safety.
The Alaska Miners Association has selected Fred Parady as the new executive director, effective January 1, 2012. He replaces Steve Borell who is resigning after 22 years as the AMA executive director.

Bateman Engineering (India) Pvt Ltd. has appointed Thys Greeff managing director.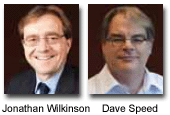 BioteQ Environmental Technologies, Inc. has appointed Jonathan Wilkinson CEO and David Speed director of technical sales.

Atlas Copco Construction Mining Technique USA LLC has appointed Mike Wentworth product manager, surface drilling equipment.
About - providing an abreviated version of the current print edition of E&MJ, WOMP is distributed throughout the world to decision makers in the global mining industry, the last week of every month.

Subscribe to E&MJ - To receive your own copy of the print edition of E&MJ, click here , and complete your details. E&MJ is available free of charge to qualified readers.

Contact - if you have views, opinons or comments or editoral that you would like to submit, we would be delighted to hear from you - click here

Top