Features

POTASH MINING
Fertile Ground for Canadian Potash Producers.......read more

OPEN-PIT CRUSHING
Sandvik Sharpens In-Pit Crushing Focus.... read more

SHAFT SINKING TECHNOLOGY
The Long and the Short of It.......read more

LIQUID SOLID SEPARATION
Three-Phase Mining Effluent Treatment Plant to Meet Stringent Standards......read more






To update your details or renew your current print subscription or to receive your own edition of the print version of E&MJ -

CLICK HERE

Australia Grapples with Chinese Influence - Last month, E&MJ offered details on the $19.5 billion strategic partnership between Aluminum Corp. of China (Chinalco) and Rio Tinto. The proposed deal would give Chinalco substantial interest in some of the Anglo-Australian miner's iron ore, copper and aluminum operations, but Rio Tinto would retain operational control. It would also raise Chinalco's equity interest in Rio Tinto to 18% from 9.3%. This deal has some major implications for the mining business and how it interacts with governments and state-owned companies. Rio Tinto sees the Chinalco partnership as a way to ease its $38.7 billion in debt. It also strengthens its relationship with China—the leading consumer of the raw commodities......... read more

Steve Fiscor, Editor in Chief


Mining Indaba 2009: Sober, not Entirely Downbeat - The 14th Investing in African Mining Indaba, which drew mining groups, developers, explorers, financiers, and increasingly suppliers, to Cape Town for a week of networking and deal making, was a business- like affair this February. The organizers, International Investment Conferences, claimed comparable attendance figures to 2008's number of more than 5,000 people, and the event did have its usual bustle, but the hype of 2008 was absent......... read more
One-Third of Exploration Companies May Fail - Not surprisingly, the global economic slowdown has cast a pall over the mining industry with the vast majority of mining executives saying they expect a severe pull-back in exploration activity and perhaps one-third of exploration companies going out of business, according to the Survey of Mining Companies 2008/2009, released in late February by the Fraser Institute, a research organization. "Survey responses indicate this year that the mining sector expects dramatically decreased investment and exploration along with a large number of companies either reducing activity or going out of business all together....... read more

Top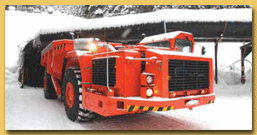 Draft EIS Released for Montanore Project - Mine Management Inc. recently announced that a Draft Environmental Impact Statement (EIS) for the Montanore silver- copper project has been released for public comment by the U.S. Forest Service and Montana Department of Environmental Quality. The 90-day comment period, which ends May 28, 2009, includes a public meeting on April 16, 2009, in Libby, Montana. The remaining steps in the re-permitting process include compilation and responses to public comments, editing and... read more
Mano River Moves to Pre-Feasibility Stage for Putu - Drilling results recently released by Mano River Resources for its Putu iron ore project in Liberia prompted Luis da Silva, CEO of Mano River Resources, to comment: "We are very pleased with these initial drilling results from the Putu iron ore project in Liberia…The drill results display excellent grade characteristics and indicate that the Putu project has significant iron ore tonnage potential." The current drilling program, according to da Silva, is designed to test the grade and depth continuity of the iron ore....read more
Barrick Buys Teck's Hemlo - Stake Barrick Gold and Teck agreed in late February 2009 to purchase by Barrick for $65 million of Teck's 50% interest in the Williams and David Bell gold mines in the Hemlo district of Ontario, 350 km east of Thunder Bay. Assuming receipt of regulatory approvals, the transaction would be effective from January 1, 2009. Barrick already owns the other 50% of the Hemlo operations. The Hemlo mines produced 260,000 oz of gold in 2008, down from 337,000 oz in 2007. Teck's share of profits from the mines was $29 million in 2008..... read more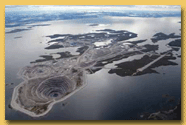 Kinross Acquires Interest in Diavik - Kinross Gold announced on March 19 the signing of an agreement with Harry Winston Diamond Corp. whereby Kinross will make a net investment of $150 million in exchange for an indirect interest in the Diavik diamond mine in Canada's Northwest Territories and a 19.9% shareholding in Harry Winston. The agreement includes a $104.4-million subscription by Kinross for a minority 22.5% interest in the partnership that holds Harry Winston's 40% interest in the Diavik diamond mine joint venture.... read more

Top
Asarco, Sterlite Draft New Asset Sale Agreement - Tucson-based copper miner Asarco announced the signing of a new agreement to sell substantially all of its operating assets to Sterlite (USA), Inc., a subsidiary of Vedanta Resources plc. The sale price is $1.1 billion cash plus a senior secured, non-interest bearing promissory note for $600 million, payable over nine years. The principal amount of the note is subject to adjustment post-closing based on a reconciliation of Asarco's working capital.... read more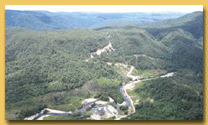 Ecuador Lifting Suspensions on Mine Development - The government of Ecuador moved toward reactivation of mine exploration and development in the country in mid-March 2009, following an 11-month suspension that began in April 2008 while the nation's mining law was being rewritten. The new law was approved in January. The government is lifting suspensions on a company-by-company, project-by-project basis, with Corriente Resources and Kinross Mining being the first companies to be granted permission to re-activate…… read more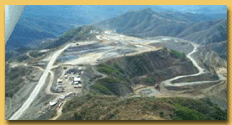 Coeur Begins Production at Palmarejo - Coeur d'Alene Mines reported in late February 2009 that its Palmarejo silver-gold project in Chihuahua, Mexico, was expected to initiate production in March. All processing facilities were nearing mechanical completion, and the first doré pour was expected to take place late in the month. The mine is expected to produce 5.3 million oz of silver and 72,000 oz of gold during 2009 at an average cash operating cost of about negative $0.50/oz of silver. Based on an initial 11-year mine plan, Palmarejo has capacity to produce…. read more

Australia's Uranium to Add $17 Billion to GDP by 2030 - Australia's Gross Domestic Product would be boosted by A$17 billion by 2030 if it maximized its supply role in burgeoning global demand for nuclear-based cleaner energy, according to the country's major uranium lobby group. Speaking at the Paydirt 2009 Uranium Conference, Australian Uranium Association Executive Director Michael Angwin said the GDP boost would occur if the nation responded fully to the opportunities by the world's shifting energy portfolio…. read more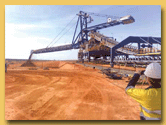 China's Valin Steel Pays A$645M for Share of Fortescue Iron- Australian iron ore producer Fortescue Metals has entered into subscription agreements with Hunan Valin Iron and Steel Company whereby Valin would acquire a 17.4% interest in Fortescue for a total investment of A$644.8 million. The agreements are conditional on receiving regulatory approval from Australia's Foreign Investment Review Board and Chinese regulatory authorities. Valin is one of China's leading steel producers, with its main production facilities located in Hunan province…. read more

Top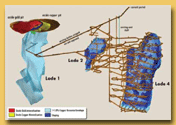 Positive Feasibility Study on Citadel's Saudi Arabian Copper-Gold Project - Citadel Resource Group announced in early March the results of a feasibility study for the Jabal Sayid copper-gold project in Saudi Arabia. The project is held by Bariq Mining Ltd., a Saudi Arabian joint venture company of which Citadel holds 50%. The study, according to Citadel, confirms the economic viability of the project, based on production of ore from an underground mine, and treatment in a conventional crush/grind/float concentrator circuit. Early production and revenue will be derived from…. read more

Indonesian Miners Aiming High Despite Lower Demand - Amidst the global economic downturn, Indonesian mining companies have set higher production targets this year primarily due to last year's shortfalls. Miners recently submitted production plans to the government with output increases seen in all commodities, including nickel, tin and copper whose prices have been hit hard by reduced demand. Nickel ore production in 2009 is set at 14.6 million mt, up by 37% from last year. Tin output is estimated to reach 105,000 mt, up 46%, while copper is set at 826,370 mt, up 38% .…. read more


Drill Results Point to World-Class Uranium Deposit in Namibia - Australia-based Extract Resources Ltd.—in which Rio Tinto plc is a 15% shareholder— said it expected to appoint engineering consultants in March for a feasibility study of its Rossing South uranium discovery in Namibia. In addition, the company said it expects to have a total project resource of around 200 million lb of uranium oxide for Rossing South within the next five months. Extract Resources' Managing Director, Peter McIntyre, said the company had set a target date of August 2009 for the first …. read more

PGM Production Down at Implats - Impala Platinum confirmed during February that it recorded a year-on-year PGM production decline of 13.2% in the six months to the end of December 2008. According to Johnson Matthey's Platinum Today, the South African company revealed that its total PGM production fell to 1.717 million oz, compared with 1.979 million oz for the equivalent period in 2007. Nickel production was down by 12.1% from 8,300 mt to 7,300 mt, while rhodium output fell 3.8% from 133,000 oz to 128,000 oz. However, the two main contributors were platinum…… read more

Top
U.K. Mining Invests Suppliers Profit - In the midst of a major economic crisis the UK has been marking the 25th anniversary of the labor dispute that played a significant part in the decline of the coal mining industry. Somewhat ironically, while the financial sector situation has been worsening equipment suppliers have been reporting a number of considerable purchases by British coal mining companies. Some involve Scottish opencast coal sites (OCCS), other underground operations—including the first English deep coal mine reopened for many a year—by PowerFuels [CHK] at Hatfield Colliery. Beneficiaries include Liebherr, Terex and Sandvik.…... read more

Top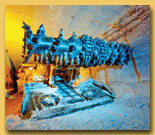 Fertile Ground for Canadian Potash Producers
With an area the size of Belgium covered by potash permits and decades-worth of accessible resources yet untouched, Saskatchewan's potash miners are seeding their future with billions of dollars in project investments

By Russ Carter, Managing Editor

Potash, one of those behind-the-scenes commodities somewhat lacking in glamour but essential for maintaining agricultural soil fertility and used in numerous industrial processes and products, moved visibly into the foreground last year as global demand for fertilizer components blossomed into an "NPK" boom driven by improved farming methods worldwide, along with a short-lived ethanol market surge in the U.S. Potash is also one of the few mineral commodities able to maintain the highwire balancing act that characterized the lofty prices levels of almost every mined material during the recent mining boom, even after a global recession……. read more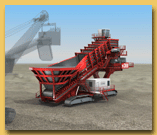 Sandvik Sharpens In-Pit Crushing Focus
Major mining equipment supplier Sandvik Mining and Construction has announced a full-fledged Fully Mobile Crushing Plant, the PF300

By Kyran Casteel, European Editor

FShaping up to be the decade's major addition to the largescale open-cut mining toolkit, the very large fully mobile crushing plant has seemingly taken another step forward with Sandvik's announcement of the PF300. Introduced in 1993–94 by the then Nordberg for quarrying, the in-pit crushing and conveying (IPCC) concept with a mobile crusher following an excavator along the face and discharging to a linked conveyor system has been scaled up for mining applications since 2000. As discussed in E&MJ, June 2008 (pp 46-52), U.K.-based MMD engineered a mobile sizer and conveyor system in 2002 to work with electric mining shovels pre-stripping overburden...... read more

Top

Shaft Sinking Technology: The Long and the Short of It
European Editor Kyran Casteel reports on the progress at Anglo Platinum's Paardekraal 4,000-ft-deep No. 2 shaft project in South Africa, and Editor-in-Chief, Steve Fiscor, introduces a Southeast U.S. company that specializes in blind bore drilling

CThe Planning of PK2 Anglo Platinum's Paardekraal No. 2 (PK2) shaft project will sink the first of two or three new vertical shafts at the company's Rustenburg operation in South Africa. The project is part of an overall mining strategy for the Rustenburg Platinum Group Metals operation. The medium-term Rustenburg mining profile is predicated on a series of phase decline projects extending existing shafts, the company states. Between 2014 and 2020, the production profile will be maintained by using either two or three new intermediate vertical shafts. PK2 shaft is the first of…... read more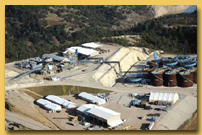 Three-Phase Mining Effluent Treatment Plant to Meet Stringent Standards

High-rate ballasted flocculation technology, cyanide oxidation and carbon adsorption comprise an advanced, three-phase cyanide and metals removal system for a Central American gold project



An advanced cyanide and metals removal system is currently nearing completion at the Marlin gold mine, located in the western highlands of Guatemala. Marlin is a combination of open-pit and underground mining with a conventional milling operation that began commercial production in the fourth quarter of 2005. The mine is owned by Montana Explorada de Guatemala, S.A., a whollyowned subsidiary of Goldcorp Inc. The mill, which utilizes the Merrill- Crowe process, is designed to process more than 1.8 million dry metric tons (mt) of ore per year. Marlin produced 227,200 oz of gold and more than 2.8 million oz of silver in 2007, its second full year of production. The tailings and water generated from this facility are..... read more

Top

Underground Electric Haulage Attracts Fresh Interest - hose who see hybrid and full electric drive systems for mine haulage as the way forward may be encouraged by new orders received by GIA Industri for the two models in the Kiruna Electric Truck range. Six trucks are to be delivered during 2009 to customers in North America. And, orders for electric-powered LHDs are also increasing, according to Sandvik. The Kiruna Electric Truck system is the result of a joint venture …. read more

Bucyrus Expands Training Resources - Bucyrus International, the Milwaukee, Wisconsin, USA-based manufacturer of mining shovels, draglines and rotary drills, recently announced that it is introducing several new training products and services in 2009. These include: Simulator Training–Now available for purchase, the company's VAST (Value Added Simulation Training) product is designed to train operators in the safe and efficient operation of a Bucyrus shovel. A PC-based shovel simulator, VAST is intended…… read more

Terex Considers Consolidation - Late in January this year Terex announced it is considering consolidating the materials processing components of the group's Materials Processing & Mining business in the United Kingdom to some extent. In 1999, Terex bought three UK companies— the crusher and mobile crushing plant manufacturer Pegson, based at Coalville in Leicestershire, England; Powerscreen, which builds mobile screening and washing equipment in Dungannon, County Tyrone, Northern Ireland; and Finlay, a manufacturer of crushing and screening plant based in Omagh, also in Northern Ireland. Today, Pegson employs 318 people, Powerscreen 490 and Finlay 315.…. read

Top

New Drill Rigs for Underground and Surface Exploration - The recently introduced DE150 is Sandvik's most powerful exploration rig for underground exploration. According to the company, a surface version of the rig is under development and will be ready for market in the fourth quarter of 2009. Both units share many of the proven components used by other drill rigs in the DE100 series. In underground applications the DE150 is powered by a 110-kW (150-hp) electric power unit giving a maximum working pressure of 250 bar (3,645 psi) and oil flow of 300 l/min (79 gal/min). For surface application the DE150 will be powered by .…… read more

Scaler Line Combines Safety with Flexibility - Having created a "scaling kit" to convert the model 852TSL underground utility vehicle to a scaler last year, Hermann Paus Maschinenfabrik has now launched a scaler series. The German niche product manufacturer says its TSL-S scaler series offers the latest, most flexible and highest performance solution for securing hanging walls in underground mining and tunneling. The Paus TSL-S scalers combine maneuverability and flexibility through small machine dimensions, hydrostatic four-wheel drive…. read more

Pre-Assembled Towers for Sulphuric Acid Facilities - Koch Knight recently announced the global availability of its acid resistant bricklined towers. A fully assembled turn-key solution, Koch Knight custom designs, manufactures and lines each tower based upon each user's individual specifications. Towers feature carbon steel outer shells and are lined with Koch Knight's Pyroflex sheet membrane system for maximum durability. Proven in severe acid environments for more than 50 years, the company claims Pyroflex remains permanently plastic, outperforming…. read more

Hydraulic Classifier for Fine Materials -Eriez Cross Flow Separators are highly efficient hydraulic classifiers that sort finely sized material based on particle size and/or density. These units are widely used in the mineral processing industry for sizing and concentrating minerals in slurry form. The CrossFlow Separator employs a hindered bed which provides an economical and efficient means of sizing material such as sand and phosphate. Additionally, ores with a mixture of high- and low-density components.…. read

Top

Cone Crusher Handles 2,240 Tons/Hour - Claimed to be the world's largest cone crusher, the new Raptor XL1100 from FLSmidth Excel can deliver throughput of up to 2,240 t/h (2,000 mt/h) at a 1-1/3-in. (35-mm) closed-side setting. Ideal for high-tonnage mining operations, the unit handles feed size up to 24 in. (620 mm) and allows a reduction ratio of up to 6:4. The XL1100 employs spiral-bevel gear technology for durability and reliability while minimizing gear noise.….read more

Hammerless GET Installation, Positive Tip Retention- Spectro Inc. has introduced FluidScan, a handheld lubricant condition monitor designed for the on-site analysis of lubricant condition. FluidScan represents the state-of-the-art in infrared technology and can be used to quickly check the condition of hydraulic fluids, engine oils, turbine oils and gear oils for degradation and the presence of contaminants. FluidScan analyzes fluids using infrared spectroscopy, a technique that has found wide acceptance as a primary test…. read more
MAY 10-13, 2009: CIM, Canadian Institute of Mining Conference and Exhibition, Toronto, Canada. Contact: Tel: 514-939-2710;; Web: www.cim.org
JUNE 16–18, 2009: Exponor 2009, Antofagasta, Chile Contact: Tel: 56-66-454306; Web: www.exponor.cl
JUNE 23–26, 2009: Securing the Future—Mining, Metals & the Environment in a Sustainable Society; and 8th International Conference on Acid Rock Drainage, Skelleftea, Sweden. Contact: Web: www.securing.skelleftea.se
JUNE 28–JULY 1, 2009: ASSE Professional Development Conference and Exposition, Safety 2009, San Antonio, Texas, USA Contact: The American Society of Safety Engineers; Tel: 847-699-2929; Fax: 847-768-3434; Web: www.safety2009.org
SEPTEMBER 15–18, 2009: ESCC 2009—European Symposium on Comminution and Classification, Espoo, Finland Contact: Web: www.escc2009.fi
SEPTEMBER 30–OCTOBER 2, 2009: EnviroMine 2009—International Seminar on Environmental Issues in the Mining Industry, Santiago, Chile Contact: Olga Cherepanova; Tel: 56-2 652-1519; E-mail: info@enviromine2009.com; Web: www.enviromine2009.com
For a full calendar of mining industry conferences and events - click here

Red Conger, a 32-year mining veteran and a 22-year Freeport-McMoRan employee, recently received the Daniel C. Jackling Award from the Society for Mining, Metallurgy and Exploration. Conger, president, Freeport- McMoRan Americas, received the award for his leadership during challenging economic times through technical innovation.
Minera Andes Inc. announced that Robert R. McEwen has been appointed executive chairman.

Top
UC RUSAL announced the appointment of Mikhail Erenburg as executive director. He was previously director of the Aluminium Division. Alexey Arnautov, formerly the Aluminium Division's financial director, will now be its acting head.

Guyana Goldfields announced the appointment of Claude F. Lemasson as president and COO.

Geovic Mining Corp. announced the appointment of Barbara A. Filas as senior vice president, corporate development.

Frontier Mining Ltd. announced the appointment of Erlan Kenzhegalievich Sagadiev as CEO and chairman of the board.

Chroma Corp. recently named Mir Ali director of technology.

Harsco Corp. appointed Gene A. Iannazzo president of Harsco Minerals business group, which comprises the company's Excell Minerals and Reed Minerals divisions.
About - providing an abreviated version of the current print edition of E&MJ, WOMP is distributed throughout the world to decision makers in the global mining industry, the last week of every month.

Subscribe to E&MJ - To receive your own copy of the print edition of E&MJ, click here , and complete your details. E&MJ is available free of charge to qualified readers.

Contact - if you have views, opinons or comments or editoral that you would like to submit, we would be delighted to hear from you - click here

Top