The latest from the
World Mining Equipment
Video Library
View




Western Australia Seeks Gold Royalty Increase

The last few years have been difficult for gold miners and really tough for gold explorers. This holds true for the miners in gold districts near Kalgoorlie and Coolgardie in Western Australia. And, just as they say they are beginning to feel the effects of recently implemented optimization programs and a recovering gold price, the state government wants to increase the royalty by 50%. It's created a fierce debate in that part of the world and it has cast a spotlight on Western Australia's Labor Party.
In March, the Labor Party, led by Mark McGowan, unseated the incumbent Liberal Party, which had held a majority in the Parliament of Western Australia for more than eight years. The party rose to power promising to put jobs for Western Australia first. Sound familiar? Prior to the election, McGowan told voters he was opposed to a gold royalty increase and pledged to not increase taxes or introduce new taxes. Understandably, gold miners in Western Australia feel betrayed .... read more

Steve Fiscor, Publisher & Editor in Chief
Tanami Reaches Commercial Production
Newmont Mining's Tanami expansion project, which included a second decline and incremental capacity at the processing plant, has achieved commercial production safely, on schedule and at budget, the company said. The expansion is expected to increase Tanami's annual gold production by 80,000 ounces per year (oz/y) to between 425,000 oz/y and 475,000 oz/y of gold.... read more
OZ Minerals Starts Building Major Mine at Carrapateena
OZ Minerals has started construction at its underground, sub-level cave Carrapateena copper-gold mine in South Australia. Preproduction development costs are expected to be about A$916 million. Production of metal in concentrates over a mine life of 20 years is planned to average 65,000 metric tons per year (mt/y) of copper and 67,000 ounces per year (oz/y) of gold. Commissioning is planned for the fourth quarter of 2019. Carrapateena's planned life-of-mine production rate is .... read more

Top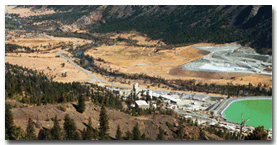 Sibanye Gold Changes Name to Sibanye-Stillwater
Sibanye Gold announced on August 30 that it has changed its trading name to Sibanye-Stillwater. The name change reflects Sibanye's acquisition of Stillwater Mining, a producer of platinum group metals (PGMs) with mining and processing operations in south-central Montana in the United States .... read more



Never Rest on Your Ores
A century ago, a prospector discovered gold at Ontario's Kirkland Lake and a son was born to British immigrants in Saskatchewan. The boy — Norman Bell Keevil — went on to become a renowned scientist, teacher and prospector, discovering a small but high-grade copper mine in Ontario. Parlaying that into control of the Kirkland Lake gold mine 50 years later, he formed the fledgling mining company Teck Corp. As part of .... read more

| | |
| --- | --- |
| AROUND THE WORLD - USA & CANADA | |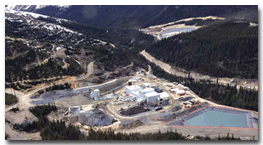 Coeur Acquires Silvertip Mine in British Columbia
Coeur Mining will acquire privately owned JDS Silver Holdings Ltd. and its wholly-owned subsidiary, JDS Silver Inc., which owns the high-grade silver-zinclead Silvertip mine located in northern British Columbia, Canada, adding a sixth producing mine to Coeur's North American- focused platform. Under the terms of the agreement .... read more


Minnesota Releases Dam Safety Permits for PolyMet
The Minnesota Department of Natural Resources (DNR) released two draft dam safety permits and a public waters work permit for public review and comment. These are two of the major permits Polymet Mining needed to build and operate its NorthMet copper-nickel-precious metals project in northeastern Minnesota. The draft public waters work permit is required for a culvert extension to widen Dunka Road, the connecting road between ....read more

Top
Pure Gold PEA Advances the Madsen Gold Project
Pure Gold Mining has reported the results of a positive preliminary economic assessment (PEA) of its high-grade Madsen gold project in the Red Lake mining district of Ontario. The PEA is based on an updated resource estimate and describes a robust 14-year underground mining operation with highly attractive .... read more

| | |
| --- | --- |
| AROUND THE WORLD - Latin America | |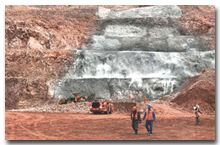 Leagold Commences Development of Bermejal Underground
Leagold Mining Corp. recently completed the surface preparation and has commenced portal development for the 1,325-meter-long exploration ramp that will provide access to the high-grade mineralization of the Bermejal Underground deposit in Mexico. The portal is located in a carbonate formation on the north side of the mined-out portion of the open pit .... read more


Top
Guatemalan Supreme Court Reinstates Escobal License
Tahoe Resources reported that the Guatemalan Supreme Court issued a decision that reinstates the Escobal mining license of Tahoe's Guatemalan subsidiary, Minera San Rafael (MSR). This decision reverses the Supreme Court's preliminary decision to suspend MSR's license in connection with an action brought by the antimining organization, CALAS, against Guatemala's Ministry of Energy and Mines (MEM). CALAS alleged that MEM violated the Xinca indigenous people's right of consultation in advance of granting the Escobal mining license to MSR .... read more

| | |
| --- | --- |
| AROUND THE WORLD - Australasia | |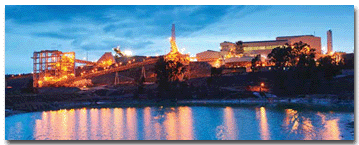 Cadia East PC1 Production Begins Again
The remediation and upgrade work required to recommence use of Cadia East's Panel Cave 1 (PC1) crusher chamber has been completed to a standard consistent with Newcrest's emphasis on safe, strong and sustainable operations. Extraction …. read more


Top

Western Australia Hikes Royalty on Gold Production
The government of Western Australia announced in early August that from January 1, 2018, a tiered royalty rate will be introduced on gold production in the state, with the royalty rate determined by the Australian dollar price of gold. The current 2.5% rate will apply for each month when the gold spot price (averaged over a month) is A$1,200/ounce (oz) or less, and an increased rate of 3.75% will apply when the spot price is above A$1,200/oz. At the time of the announcement, the price of gold …. read more


Endeavour Starts Building Ity CIL Project in Cote d'Ivoire
Endeavour Mining has started construction of its Ity carbon-in-leach (CIL) project in Cote d'Ivoire, where its Ity heap-leach operations have been in production for more than 20 years. Based on current reserves, the CIL project is expected to add 14 years to Ity mine life. Average annual production over the first five …. read more
Top
Hummingbird Nearing Startup at Yanfolila
Hummingbird Resources expects to complete commissioning of its Yanfolila gold project in western Mali during the fourth quarter of 2017 and to pour its first gold before year-end. Preproduction mining by contractor African Mining Services (AMS) began on schedule in August, and ore was being stockpiled in advance of its introduction into the process plant. AMS currently has one Liebherr 9150 excavator, one Liebherr 9250 excavator, six Cat 777 trucks, five Cat D9 dozers …. read more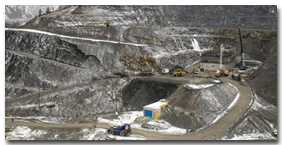 Polyus Starts Commissioning Natalka Mine in Russia's Far East
PISC Polyus, Russia's largest gold producer, has launched the start of hot commissioning of its Natalka mine in the Magadan region of Russia's Far East. Russian President Vladimir Putin participated in a launching ceremony in early September via video-link from the Eastern Economic Forum then in progress in …. read more


Top
Freeport, Indonesia Agree on Plan for Long-term Operating Rights
Freeport-McMoRan (FCX) and the government of Indonesia have reached an understanding on a framework to support PT Freeport Indonesia's (PT-FI) long-term investment plans in Papua. PT-FI will convert its Contract of Work to a special license (IUPK), which will provide the company with long-term operating rights through 2041. PT-FI will commit to construct a new smelter in Indonesia within five years. In return, the government of Indonesia will provide certainty of fiscal and legal terms .… read more



| | |
| --- | --- |
| THIS MONTH IN COAL | |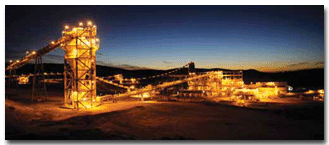 Whitehaven Posts Impressive Results
Whitehaven Coal, Australia's leading independent coal company with five operating mines in northwest New South Wales, has reported a net profit after tax of $405.4 million for the fiscal year ending June 30. While costs had increased modestly to $58 per metric .... read more


Top

Paringa Breaks Ground on New Poplar Grove Mine
Paringa Resources Ltd., the newest entrant in the Illinois Basin (ILB) steam coal market, began construction in August on its 2.8-million-ton-per-year (t/y) Poplar Grove underground steam coal mine, the first of two deep mines planned by the Australian company for its extensive Buck Creek reserve in western Kentucky. Site work got under way in the Mc-Lean County/Hopkins County area near the Green River less than 18 months after the company flip-flopped its originai .... read more


-->
| | |
| --- | --- |
| FEATURE - Nordic Mining | |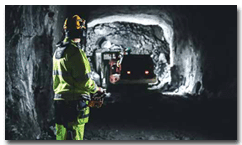 Nordic Miners Mark Time
From the boom days of just a few years ago, the Nordic mining scene has essentially retrenched to its established structure as more speculative ventures have found the going too tough. That has not stopped innovation, however, particularly in the region's metallurgical sector.

By Simon Walker, European Editor

In the 12 months since E&MJ last reviewed the Nordic mining and exploration sector, the picture has remained largely static. Established producers have maintained their operations, new starts have largely fallen by the wayside, and the junior explorers have thinned both in number and in terms of overall expenditure. And, until commodity prices begin to climb again and remain at sustainable levels for sufficient time to allow confidence and financing to return, there seems little chance of the Nordic mining scene doing much beyond maintaining the status quo .... read more


| | |
| --- | --- |
| FEATURE - Nodic Technology | |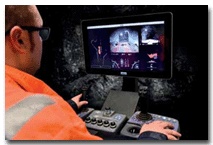 Nordic Suppliers Make Smarter Machines
New ideas empower miners to develop custom solutions to site-specific needs.

By Steve Fiscor, Editor

Steeped in tradition, Nordic mining suppliers provide some of best and most advanced equipment for demanding applications. Their ability to drill through hard-rock formations have earned them a great deal of respect, and they continue to improve with time. Following the digitalization trends, it seems the focus has turned to autonomy and data analysis to improve safety and productivity, and lower operating costs. What sets these suppliers apart is their experience and an understanding of the cyclic nature of the mining business. The brand names are recognized by miners worldwide. They have many years of experience and they will still be here tomorrow ..... read more

Top
| | |
| --- | --- |
| FEATURE - Narrow Vein | |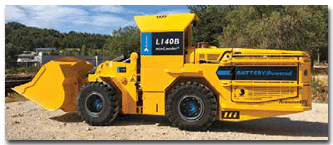 Meeting the Narrow-vein Challenge
Design improvements provide safer, more productive machines.

By Steve Fiscor, Editor

Equipment manufacturers are constantly looking at ways to improve mining equipment. With underground mining, methods differ based on geology and equipment that works well in one application will not necessarily transfer seamlessly to another mining plan. This holds true especially for narrow-vein mining, where miners need to use robust equipment in a more confi ned space. In narrow-vein applications, the use of specially designed equipment allows miners to limit the size of the gallery, further reducing dilution. More importantly, it lets them safely increase productivity as they replace jacklegs, air-powered mucking machines .... read more

| | |
| --- | --- |
| FEATURE - Slope Stability | |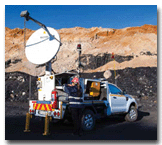 Stability Solutions Give Actionable Data Fast
New and established products compete at accuracy, speed and usability.

By Jesse Morton, Technical Writer

Every second and pixel count when it comes to detecting and acting on slope failures. When in the market for solutions, speed of results may be the foremost consideration behind accuracy. Many of the suppliers pitch their products as providing both. In reality, some of the more recent solution releases do represent noteworthy breakthroughs in these areas. A few examples illustrate that point .... read more

Top


For more companies with products in the Slope Monitoring market -
Go Here
| | |
| --- | --- |
| Video Presentations | |
The latest listings from the World Mining Equipment Video Library - to view the video, click the image.
For more details on the Video Hub -

Go Here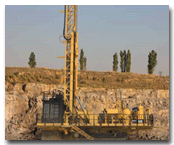 New Rotary Blasthole Drill
Caterpillar announced its new MD6310 rotary blasthole drill enables efficiency and productivity improvements. Cat electronics deliver advanced troubleshooting for efficient drill operation and scalable automation, the company reported. The building blocks include drill assist, semiautonomous and remote- control operation, and machine health reporting. Ideal for 12-meter .... read more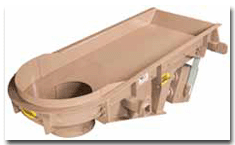 Cone Feeder Reduces Needed Equipment
Deister Machine Co. Inc. introduced the new EMCO 360 Crusher Optimizer Feeder, a two-mass electromechanical vibrating feeder. Featuring a 360° discharge opening, the unit distributes a homogeneous feed to cone crushers, keeping cones choke-fed for optimum effi ciency, greater manganese wear life, improved production rates, and the consistent yield of a more cubicle product. The feeder eliminates the ....read more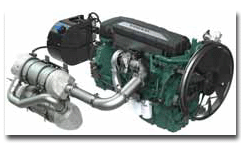 Tests Prove Off-road Engine Runs at 315 kW
Volvo Penta announced higher power output for its latest 11-liter diesel engine, now rated at up to 315 kW, from the initial 285 kW. The higher power output has been verifi ed through extensive testing. The engine features a matching exhaust aftertreatment system that complies with forthcoming European Union Stage V emissions regulations. It is equipped .... read more


Top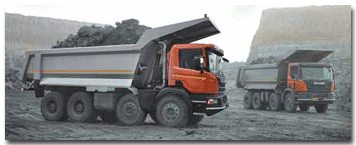 Light Tipper Body For Indian Market Ups Payloads
SSAB Shape released the 20.3-m3 Mining Tipper body for the Indian market. It is 20% lighter than existing solutions in India, upping payload by 1.3 tons, SSAB reported. The body was manufactured by one of India's largest truck trailer ....read more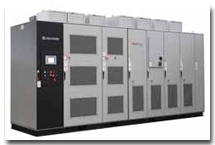 New Drives Have Smaller Footprint
Rockwell Automation unveiled the Allen-Bradley PowerFlex 6000 medium-voltage AC drives for compressors, pumps and fans. The drives deliver a voltage range of 2.4 to 11 kilovolts (kV) and provide 100% starting torque, leveraging sensor-less vector control. The drives can be used for applications with output-voltage ratings up to 11 kV and motor current ratings up to 680 amps, while remaining .... read more



New Version of Explosive Engineers' Mobile App
Dyno Nobel released a new version of its Explosives Engineers' Mobile App. Key features include complete product specifications and application uses for Dyno Nobel products; custom blasting calculators; real-time Dyno Nobel updates; unit conversions, blast design terminology, defi nitions and formulas; worldwide accessibility to all features .... read more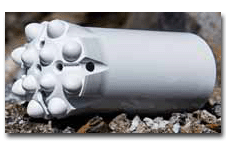 Button Bit Series Beats Predecessor Competition
Robit released its Evolution button bit series for use in tunneling and drift applications. Testing on Scandinavian granite yielded grinding intervals up to 60% longer and a lifetime increase of 20% over conventional hard rock button bits, Robit said. The 76-mm Retrac button bit features a new face design ensuring uniform pressure distribution and efficient .…. read more


Top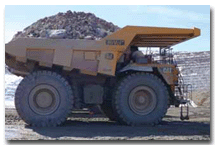 System for Customizing Truck Bodies
Philippi-Hagenbuch announced deployment of Predictive Load, a system that customizes HiVol and Load Profi led truck bodies per customer specifi cations. The system considers the materials and haul cycles to provide accurate analysis of the loads, the company reported. In addition, it considers the loading height and the type of loading ....read more
OCTOBER 23-28, 2017: XXXII Convención Internacional de Minería 2017, Guadalajara, Jalisco, Mexico. Contact: Web: www.expomineria.mx
DECEMBER 3-8, 2017: American Exploration & Mining Association's Annual Meeting and Exposition, Reno, Nevada, USA. Contact: Web: www.miningamerica.org
JANUARY 28-31, 2018: 44th Annual Conference on Explosives and Blasting Technique, San Antonio, Texas, USA. Contact: Web: www.isee.org
FEBRUARY 2-5, 2018: Mining Indaba, Cape Town, South Africa. Contact: Web: www.miningindaba.com
FEBRUARY 25-28, 2018: 2018 Society for Mining, Metallurgy and Exploration (SME) Annual Conference & Expo, Minneapolis, Minnesota, USA. Contact: Web: www.smenet.org
MARCH 4-7, 2018: Prospectors & Developers Association of Canada's annual meeting, Metro Toronto Convention Centre, Toronto, Canada. Contact: Web: www.pdac.ca
APRIL 17-19, 2018: MiningWorld Russia, Crocus Expo, Moscow, Russia. Contact: Web: www.miningworld.run/en
APRIL 23-27, 2018: Expomin 2018 Espacio Riesco, Santiago, Chile. Contact: Web: www.expomin.cl
For a full calendar of mining industry conferences and events - click here
| | |
| --- | --- |
| WHO'S MOVING WHERE | |

Fortescue Metals Group announced that CEO Nev Power will complete his term as CEO in February 2018. Since his appointment as CEO in July 2011, Fortescue has more than quadrupled its production to 170 million metric tons per year. Prior to joining Fortescue, he was CEO at Thiess.

Leagold Mining Corp. appointed Meghan Brown as vice president of investor relations. Brown is past chair of the Canadian Investor Relations Institute (CIRI) National Board of Directors, and is a director of the Canadian Cancer Society BC/Yukon Board of Directors.

Turquoise Hill Resources appointed Luke Colton as the CFO. Since 2013, he has served as CFO for Richards Bay Minerals in South Africa.

Millennium Minerals Ltd. appointed Stacey Apostolou as CFO and company secretary on a contract basis. Apostolou is a finance executive with more than 30 years of experience in the resources sector.

Charlotte Brogren was named chief technology officer for Alimak Group. She worked 15 years for ABB in various management positions within research & development, most recently, as technology manager for ABB's Robotics Division.

MGX Minerals Inc. appointed Ian Graham as vice president of operations. In 1994, he joined Rio Tinto in Canada as the evaluation manager for the Diavik diamond mine, then went on to become chief geologist for diamonds with Rio Tinto's Project Generation Group.

Donaldson Company Inc. announced Jacquie Boyer as vice president of global OEM sales. She most recently held the position of vice president, global sales and marketing at Stanadyne LLC.

Wellgreen Platinum Ltd. appointed Heather White as COO. White is a professional mining engineer and president of White Mining Consulting Inc.
About - providing an abreviated version of the current print edition of E&MJ, WOMP is distributed throughout the world to decision makers in the global mining industry, the last week of every month.

Subscribe to E&MJ - To receive your own copy of the print edition of E&MJ, click here , and complete your details. E&MJ is available free of charge to qualified readers.

Contact - if you have views, opinons or comments or editoral that you would like to submit, we would be delighted to hear from you - click here

Top