Arriving Without a Plan


It may sound counter-intuitive to a project engineer, but that's one suggestion an executive offered at the CEO roundtable on Corporate Social Responsibility (CSR), which was held recently at the Prospectors & Developers Association of Canada's (PDAC) annual convention in Toronto. He was speaking about dealing with the local community and said if a mining company arrives with a plan, they are already "not listening." The mining company needs to bring a clean slate. Until it discusses it with them, the mine cannot develop a plan that addresses the needs of the local community. Hosting a CEO roundtable was a first for the prospecting group and the audience quickly discovered that issues related to CSR are fairly complex. The theme of the discussion was "Linking Strategy to Sustainability" and five CEOs participated: Donald Bubar, Avalon Rare Metals; Steven Letwin, Iamgold; Donald Lindsay, Teck Resources; Andrew Michelmore, Minmetals; and Aaron Regent ......... read more

Steve Fiscor, Editor in Chief



Xstrata and Glencore Agree to Merge
Xstrata and Glencore announced on February 7 that Glencore's directors and Xstrata's independent directors had reached agreement on the terms of a recommended all-share merger of equals. The announcement followed a February 2 announcement that the companies were in discussions regarding a possible merger (E&MJ, February 2012, p. 4). The merger will be effected by means of a court-sanctioned scheme of arrangement pursuant to which Glencore will acquire the entire issued and to be issued ordinary share capital of Xstrata not already......... read more
Rio Tinto Commits $3.4 More to Pilbara Expansion


Rio Tinto announced commitment in early February of a further $3.4 billion (Rio Tinto share $2.9 billion) to the major, ongoing expansion of its Pilbara iron ore operations in Western Australia. Of this total, $2.2 billion (Rio Tinto 100%) will go toward extension of the life of the Nammuldi iron ore mine. With this funding, Rio Tinto's project to increase its production capacity in the Pilbara to 283 million mt/y is fully approved. The remaining $1.2 billion (Rio Tinto share $700 million) is for Cape Lambert port and rail early works needed for a proposed additional capacity expansion to 353 million mt/y. This expansion is in final feasibility study, with a final invest....... read more

Top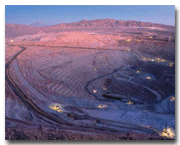 Two Escondida Projects Budgeted at $4.5 Billion


BHP Billiton announced go-aheads in mid-February 2012 for two projects at the Escondida copper mine in northern Chile that will require a combined total of $4.5 billion in capital spending and that will underpin higher production at the mine over the next decade. Escondida, the world's largest copper mine, is located in the Atacama desert, 170 km southeast of the city of Antofagasta, at an altitude of 3,100 m above sea level. It is owned by BHP Billiton (57.5%), Rio Tinto (30%), JECO Corp. (10%) and JECO 2 Ltd. (2.5%). BHP Billiton is the operator..... read more

Top
Goldcorp's Marlin Mine Will Pay Higher Royalties


Goldcorp reported in late January 2012 that the company and the government of Guatemala had reached an agreement whereby royalties paid on precious metals production from Goldcorp's Marlin mine will increase from 1% to 4% of gross revenue. The additional royalties will be calculated, paid and distributed in the same manner as the royalty mandated by Guatemala's Mining Law, including a stipulation that 50% of the total royalty will be paid directly to the municipality in which the extraction of the mineral occurs. Marlin also agreed to pay..... read more
| | |
| --- | --- |
| AROUND THE WORLD - USA & CANADA | |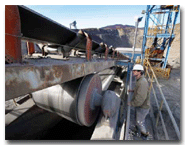 Thompson Creek Starts Up New Endako Mill


Thompson Creek Metals achieved commercial production at its 75%-owned Endako molybdenum mine in central British Columbia February 1, 2012. For the first five days of February, the new mill was running at or above its design capacity of 55,000 st/d, a 77% increase over the old mill's capacity of 31,000 st/d. Construction of the regrind circuit for the new mill was still in progress and was expected to be completed by the end of the first quarter of 2012. In the interim, the company is utilizing the cleaner and regrind circuit in the old mill. Thompson Creek's 2012 production.... read more
Vale Project Will Reduce Sudbury Smelter Emissions


Vale has approved a $2-billion investment to reduce sulphur dioxide emissions at its smelter in Sudbury, Ontario, by 70% from current levels. Vale has already invested heavily in the "Clean AER Project," spending some $100-million on research and development over the past four years in preparation for final project approval. Clean AER (AER stands for atmospheric emissions reduction) is in addition to the 90% reduction in sulphur dioxide emissions realized at Sudbury since 1970 and complements the ongoing "re-greening" of the Sudbury region.... read more

Top
Nevada Copper Sinking Shaft at Pumpkin Hollow


Nevada Copper began sinking the underground production shaft for its Pumpkin Hollow copper project at Yerington, Nevada, in late February 2012. The 2,200-ft-deep, 24-ft-diameter shaft will provide access to Pumpkin Hollow's East underground deposit. At a groundbreaking ceremony for the shaft-sinking project, Nevada Copper President and CEO Giulio Bonifacio said, "This shaft will allow us to access the over 820 million lb of high-grade underground copper reserves in the East deposit defined in the feasibility study. The shaft will also provide us with detailed.... read more
| | |
| --- | --- |
| AROUND THE WORLD - Latin America | |
Ahmsa and Posco Consider Joint Venture


Altos Hornos de México (Ahmsa) and Korean steelmaker Pohang Iron and Steel (Posco) have signed a letter of intent to jointly evaluate mining and iron and steel projects, including a potential mining joint venture between the companies to supply iron ore to Posco. Posco will support an investigation into the possibility of Ahmsa developing a facility to supply the Mexican market with automotive standard quality steel, not currently produced in the country. Pursuant to the letter of intent, by midyear 2012, both parties will determine the elements required to establish…… read more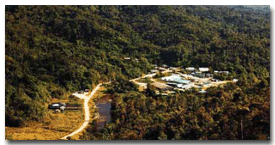 Kinross Seeks Improved Terms for Fruta del Norte Gold


Kinross reported in its 2011 results release and conference call in late January 2012 it had reopened negotiations with the government of Ecuador and was seeking an enhanced economic package for developing its Fruta del Norte project in Zamora, Ecuador, while continuing with feasibility work at the project. The company said it would proceed with the project only when it…. read more

| | |
| --- | --- |
| AROUND THE WORLD - Australasia | |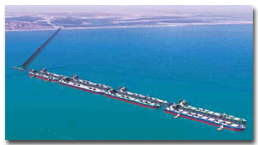 BHP Billiton Begins Work on Outer Harbor at Port Hedland


BHP Billiton announced in early February 2012 approval of $917 million (BHP Billiton share $779 million) in pre-commitment funding for the construction of a 100-million-mt/y outer harbor ship-loading facility at Port Hedland, Western Australia, to provide for export of iron ore from its expanding Western Australia iron ore operations. The project is expected to be reviewed for full approval in the fourth quarter…. read more



Gindalbie Awards Magnetite Mining Contract for Karara


Gindalbie Metals has awarded the magnetite ore mining contract for Stage 1 of its Karara iron ore project in Western Australia to Downer EDI Mining (DEM), a unit of the engineering and infrastructure management services group Downer EDI Ltd. The contract has an estimated value of about A$570 million over a duration of six years and includes provision of drill-and-blast and load-and-haul services. The contract is based on mining of about 20 million mt/y of ore and 10 million mt/y of waste …. read more

Top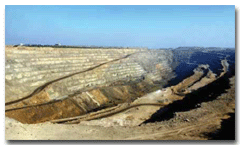 Vedanta Consolidating Diverse Resource Holdings
Vedanta Resources announced in late February it will consolidate all of its diverse natural resource holdings, with the exception of Konkola Copper Mines in Zambia, into a single group to be called Sesa Sterlite. Vedanta has a 79.4% interest in Konkola and will continue to hold that interest directly. Sesa Sterlite will be formed through the merger of Sterlite, owned 54.6% by Vedanta, into Sesa Goa, owned 55.1% by Vedanta. All other Vedanta natural resource holdings, again with the exception of Konkola, will be rolled into Sesa Sterlite. When all of the shifting of…. read more

Concrete Poured for Ma'aden Alcoa Alumina Refinery
The Ma'aden Alcoa aluminum joint venture has poured the first concrete in the construction of the alumina refinery at their fully integrated aluminum complex at Ras Al Khair on the east coast of Saudi Arabia. Design capacity of the refinery is 1.8 million mt/y of smelter-grade alumina. The plant will be the first alumina refinery in the Middle East and will include a technologically advanced system to treat, recycle and conserve significant volumes of water. The $10.8-billion Ma'aden Alcoa aluminum project includes development of a bauxite mine…. read more


Avion Starts Underground Production at Tabakoto


Avion Gold has started underground production at its newly developed underground mine on the Tabakoto gold deposit in Mali, West Africa. The Tabakoto underground mine is scheduled to produce about 470,000 mt of ore in 2012, at an average grade of 4.34 g/mt, with approximately 60,000 oz of gold recovered by the process plant. This represents 41% of Tabakoto's estimated gold production for 2012. The other 59% will come from open-pit mining. Commenting on the start of production at the Tabakoto underground mine, Avion's COO Andrew Bradfield said, "The commencement of production ore…. read more

Golden Star Restarts Bogoso/Prestea Oxide Plant
Golden Star Resources reported in early February it has re-commissioned the oxide (non-refractory) processing plant at its Bogoso/Prestea operations in southwest Ghana. The Bogoso/Prestea oxide plant operated from 1990 to 2008 until a lack of oxide ore required that it be put on care and maintenance. Since that time, the comminution and flotation circuits in the oxide plant have been operated periodically to supplement flotation concentrate supply to the sulphide plant's BIOX circuit. Since July 2011, the oxide plant has been refurbished…… read more

Top
| | |
| --- | --- |
| THIS MONTH IN COAL | |
Mechel Suspends Production at New-Olzherassk


Russian mining company, Mechel OAO, temporarily suspended longwall production at Southern Kuzbass Coal Co.'s New- Olzherassk mine. High levels of carbon monoxide were registered at longwall face No. 21-1-7, which is usually the result of coal self-heating. Southern Kuzbass is working on measures to eliminate selfheating. The affected area has been flooded with nitrogen foam. Remote sampling will yield prompt information on the gas situation. The mine has a substantial stockpile and supply contracts will…. read more

Poland's Bogdanka Mine Sets Production Record


On February 16, 2012, the Polish coal mining company Lubelski Wegiel Bogdanka S.A. smashed the world record for daily production from a plow-equipped longwall, with an output of 24,400 metric tons (mt) of coal from a single face. The company commissioned a Cat longwall system at its Bogdanka mine, near Lublin in eastern Poland, in March 2010 and within six months had raised the bar to nearly 17,000 mt of cut coal a day. Since then, Bogdanka has continued to increase its daily output, with a plow face that began mining in the new 7/VII/385 panel last October having taking…. read more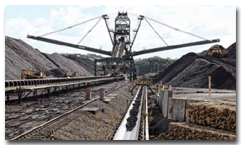 Banpu to Invest Heavily in Australian Coal
Banpu Plc raised its five-year capital expenditure budget through 2015 to $1.7 billion from $466 million including $600 million to be spent on its Australian coal operations. Thailand's largest coal miner aims to raise its coal production to 60 million metric tons (mt) by 2015 from 47.7 million mt this year, said Chief Executive Chanin Vongkusolkit. Australian coal production will total 20 million mt, 30 million mt will come from Indonesian mines, 5 million mt from Mongolia and another 5 million mt from China…. read more
| | |
| --- | --- |
| FEATURE - Fleet Management | |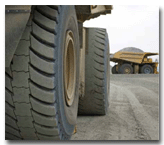 Fleet Management: Challenges and Choices
Regardless of whether it's done in-house or by an outside organization, experts say successful fleet management starts with a basic premise: know your operation

By Russell A. Carter, Managing Editor

Surface mine operators often consider themselves to be masters of material movement, and the mining industry's overall performance lends credence to that belief, with cumulative amounts of waste, ore, coal and overburden excavated and hauled annually reaching almost incomprehensible levels on a global basis. Much of this success is due to the fact that producers have access to a wide array of tools to plan, execute and validate mine plans, including increasingly sophisticated software suites for planning and production, a steady stream of new and more efficient haulage and loading equipment, and related technology that can monitor and report……. read more


For more companies with products in the Safety market -
Go Here
| | |
| --- | --- |
| FEATURE - Mine Planning | |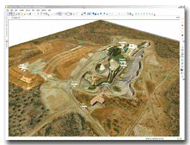 High-tech Solutions Relieve Pressure on Mine Planners


Accuracy, speedy data analysis and process integration form the foundation of effective planning systems

By Russell A. Carter, Managing Editor

The topic of mine planning has bubbled to the surface recently on Internet mining discussion groups. There's one major theme, surrounded by a galaxy of related questions: Is mine planning—specifically, long-term planning—a dying art, squelched by industry-wide focus on short-term results? Associated questions range from 'Does long-term planning receive adequate management support?' and 'Does faster management turnover at the operational level risk short-circuiting any long-term plans in place?' to 'Should the same personnel be responsible for both short-term and long-term planning?' and 'Are planners being overwhelmed ..... read more

Top

For more companies with products in the Software - Mine Planning market -
Go Here
| | |
| --- | --- |
| FEATURE - Aluminium | |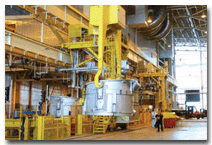 Aluminum: Smelters Struggle as Prices Fall


An industry facing major structural issues

By Simon Walker, European Editor

While copper is traditionally regarded as the bellwether for general economic conditions, aluminum is increasingly taking on a comparable role. From a production perspective, despite the difference in world output—40.8 million mt of aluminum against 15.9 million mt of copper in 2010, according to the U.S. Geological Survey (USGS)—there is also a remarkable level of similarity in terms of the proportions produced by the top six and top 10 companies in both cases. For both metals, the top six producers accounted for 41% of the world total that year, while at the top-10 company level, the proportion was 54% for copper against 51% for aluminum. Perhaps the more telling difference…... read more

| | |
| --- | --- |
| FEATURE - Underground Drilling | |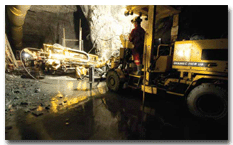 Wheeled Carrier Cuts Shallow Core Setup Time


In underground applications, a minute saved can be a drill-foot earned

By Joe Bradfield

Major Drilling Group International is a global expert in just about any drilling application, but in Flin Flon, Manitoba, they specialize in underground exploration. All of their underground coring rigs are Atlas Copco Diamec. They run five U8 rigs currently and have eight U6s, including a new Diamec U6 MCR model. Six more U6s are on order. Shorter Takes Longer For orebody definition, Major Drilling uses the U6 exclusively. It's a powerful drill that has earned a reputation as one of the most competent drills in the underground exploration market, capable of drilling beyond 900 m. However, shallower definition drilling as..... read more

Top


For more companies with products in the Drilling market -
Go Here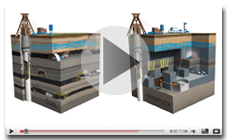 Whatever your challenges are: BASF - your mining partner
BASF Construction Chemicals serves the mining industry with much more than just equipment and chemicals for sprayed concrete. Its innovative MEYCO® solutions span everything from injection and backfill to thin spray-on liners, backed by the support and expert engineering knowledge of its global mining team... watch the video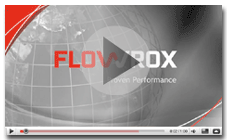 Flowrox - Proven Performance in Mining
Flowrox has provided solutions for high-wear and aggressive processes in more than 50,000 installations in mining, metallurgy and mineral applications around the world. Flowrox valves and pumps have proven their superior quality, reliability, excellent wear-resistance and antijamming properties in these applications ... watch the video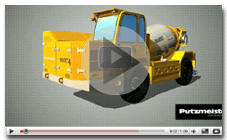 Putzmeister MIXKRET 4
New low-profile concrete mixer for mining. The new low-profile concrete mixer Putzmeister Mixkret 4 has been designed to complement and enhance the concrete spraying process in mining. The versatile Mixkret 4 is also suitable for transporting additives. The cabin, mounted in machine direction, and the night-vision camera at the rear, facilitate its maneuvering and ensure ideal visibility conditions at all times. Its compact design and state-of-the-art axles, both used for steering and driving, provide excellent mobility and maneuverability in narrow galleries and tunnels. With a concrete capacity of 4 m3 and a powerful 130 kW (176 HP) engine, this compact and robust equipment is the perfect complement for concrete spraying in mining. Visit Putzmeister at Expomin 2012, Santiago de Chile, April 9 – 13, Stand Nº 28-F (Open Area).... watch the video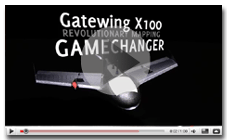 Gatewing X100. Taking mapping to the next level
Imagine being able to achieve highly accurate mapping, whenever and wherever needed, even in less than favourable weather conditions (wind, light rain, cloud cover) where conventional photogrammetry may not be possible, while keeping both feet firmly on the ground. All this is now available at a reasonable price. Introducing the Gatewing X100 revolutionary aerial mapping and surveying system.... watch the video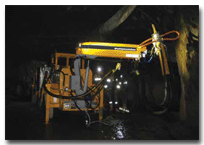 Shotcrete System Handles All Underground Jobs


Putzmeister recently introduced two new units comprising what it describes as a complete system for shotcreting in mining applications. The SPM 4210 WETKRET sprayer series features a reinforced spray arm that provides a vertical reach of 10 m, and a Putzmeister double-piston pump rated at 20 m3/h (706 ft3/h) maximum output. A proportional remote control, which can be operated by tether or wirelessly, allows convenient control of the arm, regulation of concrete output and adjustment of pre-defined additive dosage …. read more

Simplified Bench Face Profiling


The latest release of BlastMetriX3D from 3G Software & Measurement is designed to broaden its range of application for highly complex blast sites. The Graz, Austria based company notes that large blast sites in the U.S. with more than 2,500 ft (800 m) extension have recently been successfully and effectively surveyed using the system, and that BlastMetriX3D is the only 3- D profiling system that simultaneously allows a geologic assessment of the rock mass. "In order to profile a bench…… read more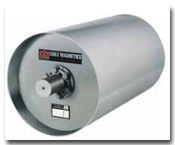 Pulleys for Heavy-duty Tramp Metal Removal


Eriez offers a series of powerful magnetic pulleys for automatic separation of heavy tramp iron contaminants from conveyor transported materials. Its Permanent Magnet Axial Interpole (AIP) Pulleys are claimed to provide ideal automatic removal of unwanted iron from materials conveyed on belts to prevent machinery damage and product contamination. The axial interpole magnetic circuit provides a uniform magnetic field to remove tramp iron from material on almost any belt conveyor …. read more

Top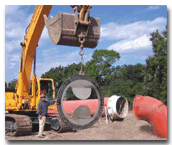 Compact In-line Water Mixer


Westfall Manufacturing Co. has introduced a fixed plate static injection mixer for water treatment, desalination and water purification systems that is considerably smaller, lighter and less expensive to purchase and install than a traditional mixer. The Westfall Model 2800 static mixer is a 316SS wafer-style fixed plate with integral gaskets and a pre-drilled flange that is designed to fit into the mating flange bolt circle of any piping system to provide rapid mixing. Achieving better than 98% injected fluid dispersion only 10 diameters downstream, the short laying length is a  .…… read more
Underground Mine Locomotive


Irwin Car and Equipment has developed the DH-25 diesel locomotive for use in underground mining and tunneling operations. Key features include: MSHAapproved engine and exhaust package that deliver maximum performance from start to stop; a final-drive axle assembly with 30-in. (762-mm) diameter wheels manufactured in-house exclusively for the DH- 25; easily accessible disc brakes…. read more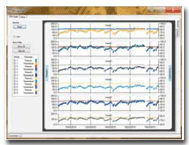 Off-highway Tire Monitoring System


AM Bromley Ltd.'s Tire Monitor System (TMS) offers a range of sensor devices designed for monitoring inflation pressure of off-highway vehicles tires. TMS is claimed to provide visible, real-time data to drivers and managers, leading to potential benefits that can include the minimization of vehicle downtime, avoidance of accelerated wear, reduction in tire failure frequency, maximization of fuel efficiency and the reduction of costly repairs associated with poor tire pressure maintenance. According to the company, the associated…. read more

Fuelcell-powered Locos Bound for Underground Platinum Duty


Vehicle Projects, Golden, Colorado, USA, and Anglo American Platinum, Johannesburg, South Africa, are collaborating on a project to build five fuelcell mine locomotives to be demonstrated in mid-2012 at Amplats's Dishaba underground mine in Limpopo province, South Africa. The purpose of these innovative vehicles, according to the two parties involved, is to assist in mining platinum in a more economical, energy-secure and environmentally benign manner. The locomotives will not require any electricity from the grid to function, and will not .…. read more

Top

Metso to Deliver Second Rotary Railcar Dumper


Metso announced it will supply a tandem rotary railcar dumper to Hamersley Iron Pty Ltd. with delivery going to Hamersley Iron's Cape Lambert, Port B iron ore operation in Western Australia. The order—value of which was not disclosed—also includes spare parts, technical assistance during installation, pre-commissioning, commissioning and performance testing….read more
APRIL 9–13, 2012: Expomin 2012, Santiago, Chile. Contact: Christa March; Tel: 201-251-2600 ext. 116; E-mail: christam@kallman.com; Web: http://www.kallman.com
APRIL 24–26, 2012: 3rd International Conference on Shaft Design and Construction 2012, London, UK Contact: Paul Harris, IOM Communications; Tel: 44 (0)20 7451 7302; E-mail: paul.harris@iom3.org; Web: www.iom3.org/events/dsm
MAY 3–9, 2012: The Canadian Institute of Mining, Metallurgy and Petroleum's 2012 Conference & Exhibition, Edmonton, Alberta, Canada Contact: CIM; Tel: 800-667-1246; Web: www.cim.org/edmonton2012
MAY 6–7, 2012: Mining Orissa, India. Contact: The Indian Mining & Engineering Journal, S.K.Mahanta; E-mail: i.me.journal@hotmail.com
JUNE 5–8, 2012: UGOL Rossii & Mining 2012, Novokuznetsk, Russia. Contact: Messe Düsseldorf GmbH; Tel: 49 (0)211 4560-01; E-mail: infoservice@messe-duesseldorf.de; Web: www.ugol-rossii.com
June 12-14, 2012. Eurominexpo, Skellefteå, Sweden. Contact: Annsofie Greander; Tel: +46 (60) 146581; E-mail: annsofie.greander@eurominexpo.com; Web: www.eurominexpo.com
JULY 24–26, 2012: Queensland Mining & Engineering Exhibition, Mackay, Australia. Contact: Web: www.miningandengineeringwa.com.au
SEPTEMBER 24–26, 2012: MINExpo, Las Vegas, Nevada, USA. Contact: Hall-Erickson Inc.; Tel: 866-717-6463; E-mail: minexpo@heiexpo.com; Web: www.minexpo.com
For a full calendar of mining industry conferences and events - click here
| | |
| --- | --- |
| WHO'S MOVING WHERE | |

U.S. Silver Corp. recently announced the retirement of CEO Tom Parker. He will remain on the board of directors until the corporation's annual shareholders' meeting anticipated to be held in June 2012 and will also be available on a consulting basis. Gordon Pridham, executive chairman, will act as interim CEO and Steve Long will remain COO.

Century Aluminum Co. has appointed Michael Bless president and CEO.

De Beers has appointed Gareth Mostyn CFO.

Golden Minerals Co. has appointed Warren Rehn vice president of exploration. The company also announced the retirement of Robert Blakestad as senior vice president of exploration.

Blastcrete Equipment Co. has appointed Maury Bagwell general manager.

Komatsu America Corp. has appointed Rod Schrader CEO and vice chairman. He replaces Dave Grzelak, who is stepping down as CEO, but will remain chairman of Komatsu America until the end of June 2013. Ivor Hill, currently vice president of service, has been promoted to vice president and general manager of the mining division.

Parsons Brinckerhoff has appointed Guy Templeton president and COO. He succeeds Chuck Kohler, who was appointed to the position in July 2011 on an interim basis. Kohler has been appointed group director of operational delivery for Balfour Beatty, Parsons Brinckerhoff's parent company.
Flexco recently appointed Bob Lord and Chris Poe to product management roles. Lord will focus on Flexco's global transfer chute program and Poe will support the CoreTech roller line.
About - providing an abreviated version of the current print edition of E&MJ, WOMP is distributed throughout the world to decision makers in the global mining industry, the last week of every month.

Subscribe to E&MJ - To receive your own copy of the print edition of E&MJ, click here , and complete your details. E&MJ is available free of charge to qualified readers.

Contact - if you have views, opinons or comments or editoral that you would like to submit, we would be delighted to hear from you - click here

Top