Sustainable Development
Sustainable Development Initiatives Gain Momentum in Mining.......read more

Exploration Drilling
Exploration Drillers Hit a Hard Patch.... read more

German Technology
German Equipment Suppliers Bet on Technology Though Times are Tough.......read more

Mine Waste Disposal
Mine Camp Waste Disposal Now has High-Tech Options......read more






To update your details or renew your current print subscription or to receive your own edition of the print version of E&MJ -

CLICK HERE

Global Economy Starts to Gain Steam - Although the global economy is far from healthy, manufacturing activity in China, France and Australia expanded in August, according to a report from the Wall Street Journal. An index based on a survey of U.S. manufacturing purchase managers indicated that factory output grew for the first time since January 2008. China seems to be pulling away, while the pace of contraction in Germany and several other nations slowed markedly. The cover story for this edition of E&MJ is German Mining Technology. Mining represents only a small slice of German exports and, similar to most of the major economies, business has been slow in Germany. For the year, German and Japanese exports could finish down 30% over 2008, according to a report from the......... read more

Steve Fiscor, Editor in Chief

BHP Billiton Weathering Challenging Commodity Markets Better than Most - On August 12, 2009, in a presentation to financial analysts of BHP Billiton's preliminary results for its fiscal year ending June 30, CEO Marius Kloppers and CFO Alex Vanselow reviewed the year just past and offered a cautious outlook for what might be expected in the year ahead. Kloppers opened his remarks by saying that, "2009 has probably been the most challenging year that I can recall. Within a 12-month period we went from exuberance and an environment......... read more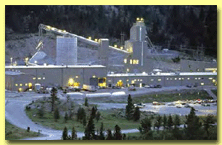 Stillwater Looks to a Future without Auto Contracts - Stillwater Mining, which operates two mines and a platinum group metals processing complex in southern Montana, is dealing with the fallout of a U.S. Bankruptcy Court decision that allowed General Motors to back out of a palladium and rhodium supply agreement with the company. Stillwater executives met briefly with General Motors on August 13, 2009, but board Chairman and CEO Francis R. McAllister said the meeting did not yield any positive results for Stillwater, its employees and other stakeholders, or the communities in which it operates....... read more

Top
Moto Goldmines Accepts Randgold Offer - Randgold Resources and Moto Goldmines announced on August 5, 2009, an agreement whereby Randgold will acquire Moto for a combination of cash and Randgold shares valued at about $500 million. Moto's primary asset is its 70%-owned Moto gold project in the far northeast of the Democratic Republic of Congo (DRC). A DRC company, L'Office des Mines d'Or de Kilo-Moto, holds the remaining 30%. At the same time, Randgold announced an agreement with AngloGold Ashanti, whereby AngloGold will fully fund the cash element of the Randgold-Moto transaction in partial payment...... read more

Top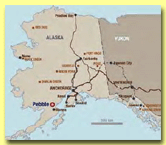 Suit Seeks to Halt Pebble Exploration - A Bristol Bay Alaska Native organization and several individuals filed a civil suit in Anchorage Superior Court on July 29, 2009, asserting that the Alaska Department of Natural Resources (DNR) repeatedly violated the Alaska Constitution in granting permits for Pebble mine exploration. The Pebble copper-gold-molybdenum project in southwest Alaska is being developed by the Pebble Limited Partnership, a 50:50 partnership between a wholly owned U.S. subsidiary of Anglo American.... read more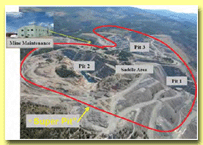 Mitsubishi Joins Copper Mountain in Similco Redevelopment Project - Copper Mountain Mining Corp. reported in late July 2009 that Mitsubishi Materials has signed definitive agreements whereby Mitsubishi will acquire a 25% interest in Copper Mountain's Similco mine redevelopment project near Princeton, British Columbia, for $28.7 million. In addition, Mitsubishi will try to arrange a $250 million project loan and will purchase all of the copper concentrate produced by the mine. The Copper Mountain property is a past producer that extracted ore from an underground mine..... read more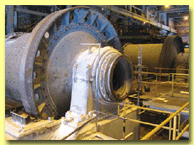 Fortune Minerals to Build Hydromet Plant - Fortune Minerals Ltd. has decided to locate the hydrometallurgical section of the process plant that will treat concentrates produced from its NICO gold-cobalt-bismuth- copper development in Canada's Northwest Territories at a site in southern Canada. This change in the NICO project, according to the company, will favorably impact both capital and operating costs for the development and will also help mitigate future exposure to increasing energy costs, accelerate the construction schedule, reduce environmental impacts and speed the permitting process.... read more

Top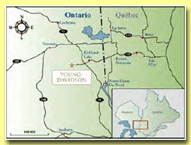 Young-Davidson Advancing to Feasibility Study - Northgate Minerals announced on July 14, 2009, that it had received positive results from a pre-feasibility study of its Young-Davidson gold project in Matachewan, Ontario, and AMEC Americas, which completed the pre-feasibility study, has been commissioned to complete a feasibility study on the project by year-end 2009. The studies are based on proven and probable reserves of 2.8 million oz of contained gold. Mine life is projected at 15 years at a mill throughput of 6,000 mt/d. Commissioning is currently targeted for late 2011, with full production in early 2012. Life-of-mine production is projected to average 170,000 oz/y of gold at a net cash cost of $333/oz.... read more
| | |
| --- | --- |
| AROUND THE WORLD | Latin America |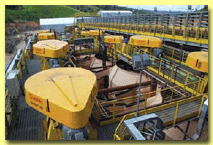 Mirabela Starting Up at Santa Rita - Mirabela Nickel Ltd., an Australian company headquartered in Perth, Western Australia, announced in early August 2009 that it had begun owner-operated mining at its 100%-owned Santa Rita open-cut nickel sulphide mine in Bahia state, Brazil. Concentrator construction was nearing completion, and commissioning was expected to begin in late September. Pre-stripping of the Santa Rita open cut was completed by contract miners, who stockpiled about 170,000 mt of run-of-mine ore as part of their work. Santa Rita is starting up at a mine production rate of 4.6 million mt/y of ore, increasing to about 6.4 million mt/y by…… read more
Sierra Gorda Scoping Study Outlines Major Project - Quadra Mining reported on July 23, 2009, that the scoping study for its 100%-owned Sierra Gorda copper-molybdenum project in northern Chile has outlined a $1.7-billion open-pit and concentrator operation that would process 111,000 mt/d of mill feed and produce between 250 million and 400 million lb/y of copper in concentrates over a 25-year mine life. Life-of-mine copper production costs, including by-product credits, would average $0.79/lb. Metal price assumptions for the study were $2/lb for copper, $12/lb for molybdenum, and $800/oz for gold…. read more

Flinders Greenlights Pilbara Iron Ore Pre-Feasibility Study - A pre-feasibility study into development of a 500-million-mt iron ore project in Pilbara, Western Australia, has been given the goahead by project owner Flinders Mines. The company said work would begin immediately on an additional resource definition drilling campaign on the Blacksmith tenement, which together with the Anvil tenement comprises the company's Pilbara iron ore interest. Flinders Mines' Chairman, Robert Kennedy, said the decision to move to the next evaluation stage for the project followed the release of the new scoping study…. read more

Feasibility Study Started at Tropicana Gold Project- Joint-venture partners AngloGold Ashanti (70% owner and operator) and Independence Group (30%) have completed a prefeasibility study and initiated a bankable feasibility study of their Tropicana deposit 330 km northeast of Kalgoorlie, Western Australia. The feasibility study will focus on optimizing capital and operating costs and will assess in detail owner and contract mining options at a processing rate of 6 million mt/y. The study is expected to take approximately 12 months to complete. Measured, indicated, and inferred mineral resources for the Tropicana deposit currently total 75.3 million…. read more

Top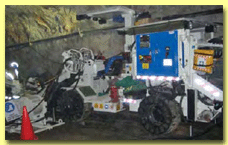 Citadel Strikes Share, Copper Offtake Agreements with Transamine - Citadel Resource Group announced that it has entered into a A$25 million share subscription agreement and copper concentrate off-take arrangement with Transamine SA, a global non-ferrous trading house, for the sale of 50,000 dry mt/y of copper concentrate from the Jabal Sayid mine at market terms for five years from 2011. These arrangements, according to Melbourne, Australia-based Citadel, represent an important milestone, underpinning the company's share price at a premium to current market…. read more

Detained Rio Tinto Employees Formally Arrested in China - Rio Tinto reported on August 12, 2009, that Chinese authorities had announced the grounds for the arrest of four Rio Tinto employees, who had been held since July 6 pending arrest. No formal charges were laid, but the arrest will allow the authorities to continue the detention of the employees during further investigations. Rio Tinto's understanding was that the grounds for arrest related to allegations of obtaining Chinese steel-industry .…. read more


Aquarius Acquires Ridge Mining - Aquarius Platinum announced on July 30, 2009, that it had completed its acquisition of Ridge Mining in an agreed transaction initially announced in February 2009. Key assets involved in the acquisition were Ridge's Blue Ridge platinum group metals (PGMs) mine on the eastern limb of South Africa's Bushveld complex, which shipped its first concentrates in April 2009, and its nearby Sheba's Ridge development project. The Blue Ridge mine, which was 50%-owned and operated by Ridge, is ramping up to full capacity of 125,000 combined oz/y of platinum, palladium, rhodium, and gold in concentrate. Mineral resources total 5.34 million oz of pgm plus gold. Imbani Platinum holds the remaining 50% of the mine …. read more

Study Confirms Rossing South Potential - Australian-based Extract Resources has released a preliminary capital and operating cost study for its Rossing South project in Namibia that supports the company's contention that the project has the potential to become one of the world's largest uranium mines. The report indicates that Rossing South can support an open-pit mining operation and agitated tank sulphuric acid leach processing plant having throughput capacity of 15 million mt/y and an annual production rate of 14.8 million lb of U3O8. Head grade is estimated at 487 ppm U3O8…… read more

Top
Cloud Peak Energy Prepares for IPO - Rio Tinto announced that its wholly-owned subsidiary, Cloud Peak Energy Inc., has filed a new registration statement with the U.S. Securities and Exchange Commission (SEC) in connection with Cloud Peak Energy's proposed initial public offering (IPO) of its common stock. Cloud Peak Energy, comprised of most of Rio Tinto Energy America's western U.S. coal assets, is a major producer of coal in the U.S. and in the Powder River Basin, operating two of the five largest coal mines in the region. The joint book-running managers …. read more
Gujarat Commissions Longwall at Wongawilli - The Australian subsidiary of Gujarat NRE Coke Ltd., Gujarat NRE Minerals Ltd., announced during mid-August that it is in the final stages of commissioning of a longwall at its Wongawilli hard coking coal mine near Wollongong, New South Wales. As a result, raw coal production at NRE Wongawilli mine will be expanded to approximately 1.5 million metric tons per year (mt/y) from 179,000 mt/y during the year 2008-09. Gujarat NRE Minerals.…... read more

Top
South Africa's Chamber of Mines Signs Wage Agreement - The colliery members of the Chamber of Mines of South Africa signed a two year wage agreement with the unions, in terms of which wages increase on average by between 9% and 10%. The unions involved are the National Union of Mineworkers, Solidarity and UASA. The companies are Anglo Coal, Xstrata, Exxaro, Delmas Coal, Kangra, Springlake, Optimum and Siyanda. Commenting on the agreement reached, Dr. Frans Barker, who negotiates for the coal mining companies, said.…... read more

Top
Beijing Closing Coal Plants in Environmental Move - China has taken advantage of a drop in electricity demand due to the global financial crisis to speed up a campaign to close small coal-fired power plants and improve its battered environmental record, according to The Associated Press. Authorities have closed a total of 7,467 power plants, meeting a previously announced goal 18 months ahead of schedule, said Sun Qin, deputy administrator of the Cabinet's National Energy Administration. "This couldn't be done when power demand was very intense," Sun said.…... read more

Top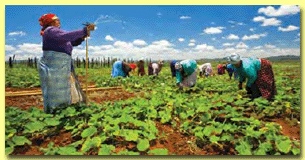 Sustainable Development Initiatives Gain Momentum in Mining
For a growing number of projects, obtaining a "social license to operate" from stakeholders—an essential step in sustainable development planning and performance—is as critical to a mining company as acquiring a mining permit

In the business world efficiency is king, and when it comes to handling and processing massive volumes of material, the mining industry is amazingly efficient, extracting economic value from mountains of often weakly mineralized dirt and rock. The industry hasn't always been as proficient in other areas, such as community relations and understanding the overall impact of a large industrial operation in remote areas and on indigenous populations. A growing number of producers, however—either through prior experience or trial and error……. read more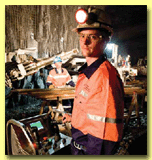 Exploration Drillers Hit a Hard Patch
Fewer projects, downward pressure on pricing and no signs of a quick economic turnaround take a toll on most contract drilling companies' revenues

By Russell A. Carter, Managing Editor

TWith almost every company in the mining industry experiencing economic effects from the collapse of the commodities boom in late 2008, drilling services companies generally expected the worst in early 2009— and for the most part, that's what they got. As first-half 2009 and end-of-fiscal year financial reports from the larger contract drilling companies began to trickle out in mid- to late summer this year, the results were surprising only in the degree to which mineral exploration drilling revenues dropped in comparison with the prior year's levels—in some cases falling 50% or even 60% from corresponding periods in 2008...... read more

Top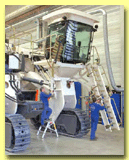 German Equipment Suppliers Bet on Technology Though Times are Tough
Although the vital export market is down and order backlogs have shrunk, German firms depend on high-quality production facilities and technically advanced products to maintain their advantage when markets recover

By Kyran Casteel, European Editor

As a whole the German economy has been experiencing difficulties, not least because manufacturing exports, which account for a high proportion of national earnings, have been depressed. The country's mining and mineral processing equipment manufacturers, themselves mostly heavily dependent on export sales, have not been immune. However, strength in some of the more buoyant of the world's markets has offset sharp declines elsewhere to some extent. As an example, take the relatively specialized company Grammer AG, which has…... read more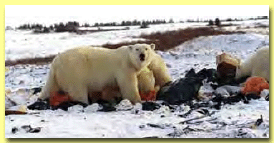 Mine Camp Waste Disposal Now has High-Tech Options

The trend is away from permanent environmental legacy methods such as landfills, or depending on possibly risky third-party disposal

By Jean Lucas

Many mines and exploration sites are some of the most remote locations in the world. Shipping non-mining waste off-site is extremely costly in that it involves trucking over long distances to a private or publicly owned landfill. In some cases, where there is no road access this requires air transport. Some mines are able to establish a contract to have solid waste picked up by a local hauling company and taken to a local landfill. In many countries, the landfills are not modern, engineered facilities; rather they are ill-planned..... read more

Top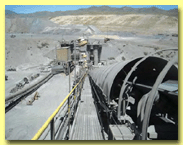 Getting the Facts Right for Idler Rightsizing - Mining operation finds upsizing to CEMA E idlers worth its weight in gold. Barrick Gold Corp. maintains 27 operating mines and boasts the largest gold and copper reserves in the industry. Barrick is targeting its 2009 gold production at approximately 7.6 million oz and copper production at 400 million lb. Its Goldstrike property, located near Elko, Nevada, USA, is the company's largest gold producing operation with output exceeding 1.65 million oz annually and an employee roster topping 1,300 workers …. read more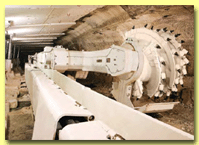 New Underground Technology Mines One of World's Oldest Chemicals - In 1791, French physician Nicolas Leblanc developed a process for extracting soda ash from trona, using sulphur, salt, and coal gas; and in 1860, Ernest Solvay modified the process to achieve a better soda ash using brine, ammonia, salt, coal gas and carbon dioxide. In 1938, trona was found in a core sample while drilling for oil at the John Hay No. 1 Well south of Westvaco, Wyoming. Trona was first deep-mined in 1947 by Westvaco Chlorine. Shortly after that, FMC Corp. acquired Westvaco's chemical business, including the mine, and then added the Granger mines. Today, Philadelphiabased FMC is the world's largest natural soda ash producer. The company, founded in 1883, maintains a leading position in three chemical markets: agriculture, specialty and industrial…… read more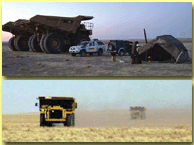 Cats on a Long Hot - Road Recent events and coverage have raised Mongolia's profile a notch or two with the general public in some Western countries, but this Far Eastern nation is still an adventurous choice for most travelers. Especially if you are driving a 102-ton mine truck. Energy Resources, one of perhaps 200 Mongolian and foreign-owned mining companies operating in the country, needed seven new Caterpillar 785C haulers delivered to the new Ukhaakhudag coal mining operation in southern Mongolia. The project is near Tavan Tolgoi, where…. read more

Top

Atlas Copco Releases Water-Driven Drill Package to the General Market - Having proven itself at the LKAB Kiruna and Malmberget iron ore mines in Sweden, the Atlas Copco Simba W6 C production drilling rig is now being made available for general use. According to the company, the Simba W6 C rig is specially adapted to the Wassara water-driven, in-the-hole hammer and gives long, straight holes with a minimum hole deviation of less than 1%. Besides long-hole drilling, the Simba W6 C can also be modified for slot hole drilling, a method that is used in LKAB's Malmberget mine .…… read more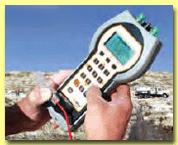 New Electronic Blast Initiation System - Dyno Nobel has introduced the DigiShot electronic initiation system to the mining market, claiming that it provides more vibration control, increased crusher and mill throughput, greater highwall stability and improved operational efficiencies. Additional benefits attributed to the system include: Less end-user training time required due to the system's easy-to-use menu-driven software, while the hook-up…. read more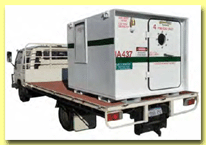 Four-Person Refuge Chamber - Western Australia-based MineARC Systems announced the development of the 4HRM-PLP Four-Person Powerless Portable refuge chamber, designed to provide miners working in single entry headings with access to a safe and effective means of refuge in the event of an emergency. The 4HRM-PLP measures 1.5 m high x 1.8 m long x 1.8 m wide—easily loaded onto the back of a flat-bed truck and then transported to virtually any location. The unit can then be taken off the truck using an integrated tool-carrier and placed…. read more
System Measures Employee Noise Exposure - Sperian's Howard Leight division has introduced QuietDose, claimed to be the only personal dosimeter that measures and records a worker's actual in-ear exposure to noise over an entire work shift. The QuietDose system comprises a small Exposure Smart Protector (ESP) dosimeter that's worn in a shirt pocket or on the back of a hardhat; protective eartips or an earmuff with integrated microphones that record real-time in-ear noise levels; and a connecting harness. An infrared reader enables safety managers to retrieve data.…. read more

Top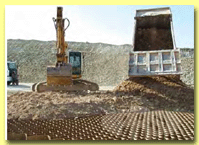 Geocell Material Excels at Soft Soil Stabilization - Strata Systems has added Neoweb to its lineup of soil reinforcement and composite geosynthetic products. Neoweb is a honeycombed, cellular confinement system (geocell) that when filled with soil, stabilizes soft soils, reinforces pavement structures and provides a durable reinforcement solution. Applications range from paved and unpaved roads and railways to slope reinforcement, and from earth stabilization, channel erosion protection and retention projects to landfills and reservoirs.….read more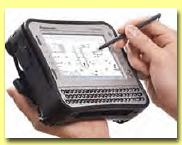 Mobile Computers Survive Testing - Panasonic Computer Solutions, manufacturer of Toughbook mobile computers, announced that its Toughbook U1 computer and others in the line are the first to be certified by an independent third party test lab to meet the newer and more demanding MIL-STD-810G standard for environmental conditions. The company said its Toughbook 30 laptop, Toughbook 19 convertible tablet and Toughbook U1 ultra-mobile handheld…. read more
OCTOBER 14–17, 2009: Mining Indonesia 2009, Jakarta, Indonesia Contact: Maysia Stephanie; Tel: 62 21 316 2001; Fax: 62 21 316 1983/84; E-mail: maysia@pamerindo.com; Web: www.pamerindo.com
NOVEMBER 2–8, 2009: 2009 Alaska Miners Association Annual Convention, Anchorage, Alaska, USA. Contact: Alaska Miners Association; Tel: 907-563-9229; Fax: 907-563-9225; E-mail: ama@alaskaminers.org; Web: www.alaskaminers.org
NOVEMBER 9–10, 2009: Flotation '09: 4th International Flotation Conference, Cape Town, South Africa Contact: Barry Wills; Tel: 44 (0)7768 234121; E-mail: bwills@min-eng.com; Web: www.min-eng.com
DECEMBER 2–4, 2009: PROCEMIN 2009—VI International Mineral Processing Seminar Santiago, Chile. Contact: Fabiola Bustamante; Tel: 56-2 6521555; E-mail: info@procemin2009.com; Web: www.procemin2009.com
FEBRUARY 28–MARCH 3, 2010: 2010 SME Annual Meeting & Exhibit, Phoenix, Arizona, USA Contact: Colorado School of Mines; Tel: 800- 446-9488; E-mail: space@mines.edu; Web: www.inside.mines.edu/Outreach/cont_ed/econeval.shtml
MARCH 7–10, 2010: PDAC2010, Toronto, Canada. Contact: Prospectors & Developers Association of Canada; Tel: 416-362-1969; Fax: 416-362-010; E-mail: convention@pdac.ca; Web: www.pdac.ca
APRIL 12–16, 2010: Expomin, Santiago, Chile FISA S.A.; Tel: 562 530-7000; Fax: 562 530-7272; E-mail: info@fisa.com
APRIL 19–25, 2010: bauma Mining, Munich, Germany Contact: Messe Muenchen; Tel: 011-49-89-949-1348; Web: www.bauma.de
For a full calendar of mining industry conferences and events - click here
BHP Billiton announced that Jac Nasser will succeed Don Argus as chairman when Argus retires as chairman and a non-executive director in early 2010. Nasser joined the BHP Billiton board as a non-executive director in 2006 and is a member of the board's Risk and Audit Committee.

Top

Iluka Resources Ltd. announced that John Pizzey has been appointed deputy chairman of the board. Dr. Bob Every, current chairman, recently announced his retirement.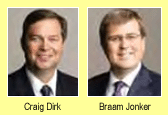 Western Canadian Coal Corp. announced that Craig Dirk has been named COO, Canadian operations, and Braam Jonker has been named CFO.

Alcoa announced that one of the world's most prestigious engineering accolades has been awarded to Vince Dooley of Alcoa's global refining research and development group based at Kwinana in Western Australia. Dooley, an electrical engineering specialist, with Alcoa's Technology Delivery Group, has received the 'UOP Technology Award' from the International Society of Automation based in the United States. The annual award recognizes outstanding achievement in the conception, design or implementation of instrumentation and/or process control. Over a 29 year career at Alcoa, Dooley has invented and implemented a range of sophisticated on-line analytical instruments, which have become industry best practice in alumina refining. His inventions include a Production On-Line Liquor Analyzer and an On- Line Mud Level Instrument, known internally as the 'Dooley Gauge.' These devices measure the important components of Alcoa's process solutions, such as the dissolved alumina content and solids levels. They allow the company to continuously optimize the circuit productivity to minimize process upsets. Prior to these developments, the process relied on a number of complex laboratory analyses which made on-line control impossible.

Gundlach has announced that Lu Tao has been named head of the Gundlach China market rep office in Weihai, China. He is the chief representative for Gundlach China's market sales and development.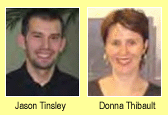 Minova Americas announced the appointments of Jason Tinsley as Midwest engineering manager and Donna Thibault as vice president of human resources in the U.S.
Darin Cotton has joined the engineering staff at J.H. Fletcher & Co. His focus will be on stackable directional control valves, piston pumps and motors.
About - providing an abreviated version of the current print edition of E&MJ, WOMP is distributed throughout the world to decision makers in the global mining industry, the last week of every month.

Subscribe to E&MJ - To receive your own copy of the print edition of E&MJ, click here , and complete your details. E&MJ is available free of charge to qualified readers.

Contact - if you have views, opinons or comments or editoral that you would like to submit, we would be delighted to hear from you - click here

Top