The latest from the
World Mining Equipment
Video Library
View



Miners Provide Valuable Input at Davos

The World Economic Forum held its annual meeting during mid-January in Davos, Switzerland. The forum is an international non-governmental (NGO) and lobbying organization based in Geneva, Switzerland. This year, iron ore miners were given a seat at the table. BHP CEO Mike Henry and Dr. Andrew Forrest, executive chairman for Fortescue Metals Group (FMG) and Fortescue Future Industries (FFI) spoke at the event. They also received considerable coverage in the business press, which likely signals that reality is beginning to set in as far as what can be done and the amount of mined materials the low-carbon energy transition will require.

BHP is the world's largest mining company by market capitalization. It mines vast amounts of iron ore, copper, and coal. Henry said he thought the U.S. was heading in the right direction and other countries and regions would likely follow suit. He said he thought the U.S. legislation signed into law last year .... read more


Steve Fiscor, Publisher & Editor in Chief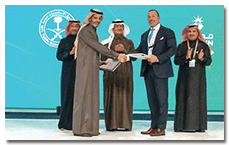 Ma'aden Announces Major New Venture and Strategic Partnerships
The Saudi Arabian Mining Co. (Ma'aden) announced a major new venture with the Public Investment Fund (PIF). A new, jointly owned company will make significant investments internationally into upstream strategic minerals opportunities, securing value chains critical to industrial development and energy transition in the Kingdom. Ma'aden has also .... read more
Albemarle Offers Revised 5-year Outlook for Lithium
Charlotte, N.C., USA-based Albemarle Corp., the world's leading lithium producer, reported strong results for 2022 and revised its 5-year plan. Last year, lithium prices increased more than 147% to finish the year at more than $40/lb. "We delivered record results in 2022, exceeding our previous projections, and our updated outlook and long-term targets reflect further growth acceleration," said Albemarle CEO Kent Masters. Albemarle full-year 2023 guidance and 2027 long-term financial targets reflect the company's new segment structure .... read more

Top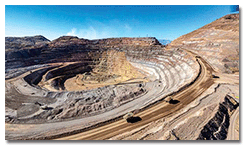 Freeport's Annual Copper Production Grow
Freeport-McMoRan reported consolidated sales of 4.2 billion lb of copper, 1.8 million oz of gold and 75 million lb of molybdenum for 2022. Last year the company sold 3.8 billion lb of copper. Sales for 2023 are expected to be approximately 4.2 billion lb of copper, 1.7 million oz of gold and 80 million lb of molybdenum. The average realized prices..... read more


Triple Flag Completes Arrangement with Maverix
Triple Flag Precious Metals Corp. Has completed its previously announced acquisition of Maverix Metals Inc. In aggregate, Triple Flag issued 45.1 million common shares and paid $86.7 million to former Maverix shareholders in a transaction valued at $606 million. Existing Triple Flag and former Maverix shareholders are expected to own approximately 78% and 22% of the pro forma outstanding shares of Triple Flag, respectively. Maverix will be delisted from the TSX and the NYSE. "This transaction creates the world's leading gold-focused ..... read more


| | |
| --- | --- |
| AROUND THE WORLD - USA & CANADA | |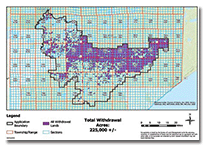 Biden Withdraws Minnesota Lands from Development
On January 26, 2023, the Biden-Harris administration withdrew more than 225,500 acres in northeastern Minnesota, lands that border the Boundary Waters. Secretary of the Interior Deb Haaland signed Public Land Order 7917 withdrawing the land in the Superior National Forest "from disposition under the United States mineral and geothermal leasing laws for .... read more


Hecla Exceeds 2022 SilverProduction Guidance
Hecla Mining Co. reported 2022 silver production of 14.2 million ounces (oz), Hecla's second highest. The figure was an increase of 10% over last year driven by a 24% increase at the Lucky Friday mine in Idaho and a 5% increase at the Greens Creek mine in Alaska. The company also reported that development at the recently acquired Keno Hill project in Yukon remains on schedule with production planned to start in the third quarter of 2023, ramping-up to an expected 440 tons per day (t/d) by year end. "Hecla is the fastest growing silver producer ....read more

Top
Elevation Increases Gold Output from the Moss Mine
Elevation Gold Mining Corp. Reported gold sales of 31,666 ounces (oz) for 2022, an increase of 18% over 2021 gold sales. During Q4 2022, the Moss mine, located in Mohave County, Arizona, processed 738,477 metric tons (mt) of ore to produce 9,183 oz of gold. The grade averaged 0.53 g/mt, a 111% increase from Q4 2021 and a 2% increase in oz over Q3 2022. The average mined grade increased steadily throughout 2022 from 0.35 g/mt in Q1 2022 to 0.42 g/mt in Q2 2022, to 0.51 g/mt in Q3 2022, and to 0.53 g/mt in Q4 2022. "Our fourth quarter production .... read more


| | |
| --- | --- |
| AROUND THE WORLD - Latin America | |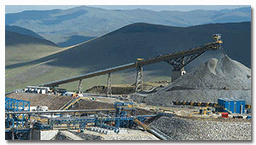 MMG Idles Las Bambasá
Widespread civil unrest in Peru, which started in early December, has now become a problem for the mines. So much so that MMG announced that it placed its Las Bambas mine on care and maintenance starting February 1, 2023. Throughout much of 2022, the mine experienced intermittent roadblocks affecting inbound ... read more


Top
Centinela Switches Completely to Sea Water
After almost two years of work and a $131 million investment, Antofagasta plc's open-pit copper mine Minera Centinela began operating 100% with seawater starting December 31, 2022. The mine will no longer withdraw water from the aquifer, which amounted to 8% of the total water used by the mine. "Since it started, Centinela has been recognized for its commitment to the environment and sustainability, and the trend continues with actions like this, which reflect modern, responsible mining methods," said Carlos Espinoza, general manager ... read more


| | |
| --- | --- |
| AROUND THE WORLD - Australasia | |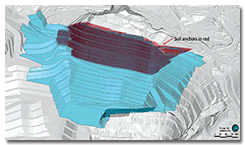 Newcrest to Move Forward With Lihir 14A Expansion
Newcrest Mining Ltd. has received approval from its board for the Lihir Phase 14A Feasibility Study (14A FS), endorsing the project into full implementation. As part of the 14A FS, site investigation and trial works have been completed and a robust plan has been developed which extends the Phase 14 cutback and safely steepens …. read more


Top

Rio Tinto Donates $2 Million to Kimberley Flood Relief
Rio Tinto donated $2 million to the Lord Mayor's Distress Relief Fund to support Kimberley communities left devastated by the catastophic flooding event generated by ex-Tropical Cyclone Ellie. "With our strong connection with the Kimberley region, we want to help those suffering from the worst floods in Western Australian history," Rio Tinto Iron Ore Chief Executive Simon Trott said. "For more than 50 years our people have been helping to build thriving and resilient communities across Western Australia. Rio Tinto employees will be devastated  …. read more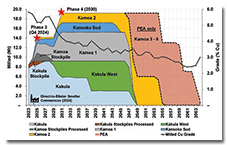 IDP Extends Kamoa-Kakula Mine Life Beyond 2060
Ivanhoe announced positive findings of an independent Integrated Development Plan (2023 IDP) for the Kamoa- Kakula Copper Complex in the Democratic Republic of Congo (DRC). The 2023 IDP consists of a pre-feasibility study (PFS) for the Phase 3 and Phase 4 expansions of the complex over a 33-year mine life, as well as an …. read more
Top
Orion Finds Funding to Develop Prieska
Orion signed agreements with subsidiaries of Triple Flag Precious Metals Corp. for a significant funding package to advance the Prieska copper-zinc mine. The funding package comprises an $80 million precious metal stream plus an additional $7 million funding arrangement to underpin Orion's early production strategy and underground mine dewatering. The precious metal stream would be advanced against the delivery of 84% of future gold and silver by-product production, with each stream rate reducing to 50% after certain milestones .... read more



LKAB Discovers Large Rare Earths Deposit Near Kiruna
LKAB said it has identified significant deposits of rare earth elements (REE) in the Kiruna area. The Swedish mining company reported REE mineral resources exceeding 1 million metric tons in the form of rare earth oxides, which would be the largest known deposit of its kind in Europe. "This is good news, not only for LKAB, the region and the Swedish people, but also for Europe and the climate," said Jan Moström, president and CEO of LKAB .... read more


Top
CMS Cepcor Acquires Columbia Steel
Columbia Steel Casting Co., Inc. agreed to be acquired by CMS Cepcor Group. The former will become Columbia Steel Cast Products LLC, will trade independently as Columbia Steel, and will retain its engineering, sales and commercial team. Customers will benefit from the development, Columbia Steel said. "Columbia Steel customers will be able to get the same parts in the same alloys they have come to depend upon, and moving forwards they will be able to do so at more competitive price point," said Mike Moehnke .... read more



| | |
| --- | --- |
| FEATURE - Heavy Lifting | |
Mass Movement: Mining Gets a Helping Hand from New Heavy-lift Equipment
Lifting 'big iron' takes big capacity and precise control. We look at the equipment heavy-lift service providers are acquiring to do the job.

By Russell A. Carter, Contributing Editor

As a major buyer and user of equipment that includes shovels weighing millions of pounds, grinding mills that measure 40 ft or more in diameter and stacker reclaimers large enough to handle massive stockpiles, the mining industry has always been a steady customer for the specialized equipment and expertise needed to lift huge machines into position. For mine project owners and managers currently contending with cost escalation from global inflationary pressures on everything from machinery to manpower ..... read more



For more companies with products in the Heavy Lifting market -
Go Here
| | |
| --- | --- |
| FEATURE - Communications & Tracking | |

Top Network Solutions Cut Costs, Increase Production
The leading communications network solutions for underground mines offer ease of installation, expansion and repair, and increased productivity

By Jesse Morton, Technical Writer

The leading communications network solutions for underground mining offer cost savings associated with ease of installation, expansion and maintenance. Additionally, less resources spent on troubleshooting and repairs can translate to more resources given to production, the suppliers said. And of course more production means more revenues, which is the raison d'être of the growing ranks of potential customers generating the demand for these state-of-the art solutions. Innovative Wireless Technologies (IWT) said it is helping develop miner safety and efficiency initiatives that could launch in 2023 and that ..... read more

Top

For more companies with products in the Communication market -
Go Here
| | |
| --- | --- |
| FEATURE - Pressure Filtration | |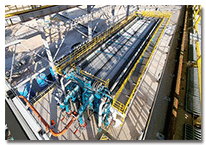 Pressure Filtration for Tailings Now the Gold Standard?
OEMs say their pressure filtration solutions can help miners comply with more rigorous standards for tailings disposal

By Jesse Morton, Technical Writer

On January 24, at an investor summit on mining hosted by the London Stock Exchange and held by the Church of England Pensions Board, the United Nations announced the Global Tailings Management Institute, "aimed at driving mining industry safety standards." The institute will offer audits and certification for conformance to the Global Industry Standard on Tailings Management, published in 2020. Requirement 3.2 of the Standard is "minimize the volume of tailings and water placed in external tailings facilities." Thus, to committed activist investors, dry stack tailings may well be the only acceptable option. ..... read more


For more companies with products in the Filters market -
Go Here
| | |
| --- | --- |
| FEATURE - Lighting | |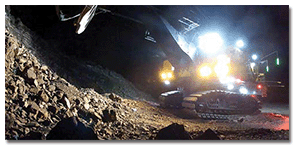 Lighting Systems Offer More Capabilities
Suppliers announce new solutions that outperform predecessor models, give operators more options, and improve safety and productivity

By Jesse Morton, Technical Writer

The newest lighting system solutions on the market offer more capabilities than do predecessor solutions. A benefit that can be immediately realized upon adoption is improved safety. The suppliers say that second only to that is improved productivity. Operators will also benefit from new control options, they say. And management will benefit from the quick return on investment. Phoenix Lighting reported the controllable ModCom 3 LED floodlights system for shovels, draglines, drills and stacker- reclaimers will be available Q1 2023. The system provides "the perfect lighting solution for each individual operator based .... read more

Top


For more companies with products in the Lighting market -
Go Here
| | |
| --- | --- |
| Video Presentations | |
The latest listings from the World Mining Equipment Video Library - to view the video, click the image.
For more details on the Video Hub -

Go Here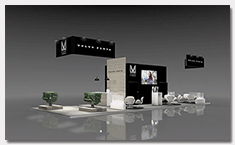 Valmet - Volvo Penta to present new power solutions at MEE exhibition
Volvo Penta will showcase new solutions and services demonstrating an evolution of the company's power generation business, including stepping into new segments with new partnerships, at the Middle East Energy exhibition in Dubai. Volvo Penta is expanding its genset engine offer and will showcase its new power solutions at .... read more

Sandvik - digital convergence system for ground support
Sandvik is launching xCell Cyclops™, a convergence system for ground support in underground mining that provides wireless, continuous, remote and real-time measurement of ground movements. It features built-in notifications and alarms to support a safer and more sustainable work environment. Underground mining is generally trending deeper, which leads to more difficult and complex ground conditions .....read more
Caren Hoffmann appointed as Vice President for BASF mining solutions.
Caren Hoffman has been appointed to lead the global mining solutions business, effective January 1, 2023. It focuses on the development and marketing of innovative chemistries and digital applications that offer sustainable solutions for the mineral processing industry. "My goal is to increase awareness about what our innovative chemistry .... read more

Top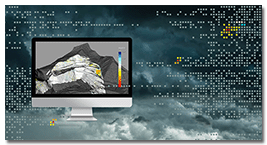 IDS GeoRadar launches Hi-Sense
Embedded in the Guardian slope monitoring software, Hi-Sense is the company's new state-of-the-art algorithm for advanced atmospherics management. Fast-changing atmospheric conditions, such as stormy weather, are one of the greatest challenges in slope monitoring. With the new Hi-Sense algorithm ....read more
Tenova - New Electric Arc Furnace for Valbruna ASW Inc
As part of it's green transition of the metals industry, Tenova recently completed the successful start-up of the new 70t EAF at the Valbruna ASW Inc. plant, located in Welland, Ontario (Canada). Valbruna ASW is a premier specialty steel producer that manufacturers high quality steel and stainless steel. Tenova's latest generation EAF unit has replaced an older EAF vessel. The spout shape of the new furnace will provide an increase in melt shop .... read more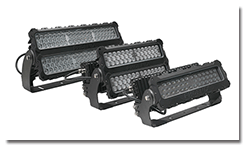 Phoenix' - ModCom® 3 Series
Working on manufacturer and operator feedback, lighting pioneer Phoenix, recently unveiled the next generation of their heavy-duty floodlights for the mining industry, the ModCom 3 Series. Focused of rugged, purpose-built lighting for rope shovels, draglines, drills, stacker/reclaimers, hazardous locations, and demanding .... read more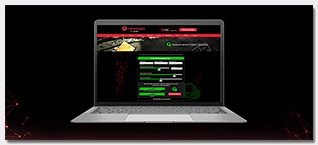 Minnovare – Environmental Impact Calculator
Minnovare's underground drilling optimisation technology, the Production Optimiser, increases drilling efficiency resulting in reduced CO2 emissions, and enabling companies to drill faster, cheaper, and more sustainably. To demonstrate the levels emissions savings that can be achieved .…. read more

Top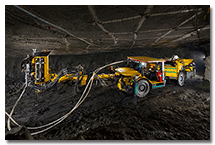 Epiroc wins large equipment order for platinum mine in South Africa
Epiroc, has won a large order for low-profiling mining equipment from African Rainbow Minerals for use at a platinum mine in South Africa. African Rainbow Minerals has ordered drill rigs, loaders and mine trucks for use at the Bokoni Platinum Mine in the Limpopo Province, South Africa. The mine is restarting after operations have been paused for care ....read more
FEBRUARY 26-MARCH 1, 2023: Society for Mining, Metallurgy and Exploration (SME) Annual Conference & Expo, Denver, Colorado USA.
Contact: Web: www.smenet.org
MARCH 5-8, 2023: Prospectors & Developer Association of Canada (PDAC) conference and exposition, Toronto Convention Center, Toronto, Canada.
Contact: Web: www.pdac.ca
APRIL 2-5, 2023: Haulage & Loading, El Conquistador Resort, Tucson, Arizona USA.
Contact: Web: www.haulageandloading.com
APRIL 24-27, 2023: Expomin Parque Fisa, Pudahuel, Santiago, Chile.
Contact: Web: www.expomin.cl
APRIL 30 - MAY 3, 2023: Canadian Institute of Mining, Metallurgy and Petroleum (CIM), Montreal, Quebec, Canada.
Contact: Web: www.cim.org
MAY 9-11, 2022: US Coal Show, Pittsburgh, USA
Contact: Web: www.uscoalshow.com
JUNE 7- 9, 2023: Elko Mining Expo, Elko, Nevada, USA.
Contact: Web: https://exploreelko.com/top-events/elko-mining-expo/
JUNE 17-22, 2023: 19th North American Mine Ventilation Symposium, South Dakota School of Mines, Rapid City, South Dakota, USA.
Contact: Web: namvs2023.org
| | |
| --- | --- |
| WHO'S MOVING WHERE | |

Anglo American plc appointed Alison Atkinson as group director, projects and development and a member of Anglo American's group management committee, to take effect during the second quarter of 2023. Alison is currently the CEO of AWE, an arms-length body of the UK Government responsible for developing and maintaining essential elements of the UK's nuclear deterrent, incorporating some of the world's most advanced research and production capabilities.

Discovery Silver Corp. announced that Tony Makuch has been appointed CEO. He had been the interim CEO of the company since June 2022. Makuch was CEO of Kirkland Lake Gold Ltd., a leading senior global gold company with operations in Ontario and Australia. During his 5-year tenure, Makuch led the transformation of Kirkland Lake, increasing annual gold production from 315,000 oz to over 11.4 million oz and increasing market capitalization from approximately C$1 billion to over C$10 billion. Over that time period, Kirkland Lake's share price increased over 500%. Discovery is advancing a prefeasibility study on the Cordero project in Mexico.

G Mining Ventures Corp. (GMIN) promoted Dušan Petkovićto senior vice president, corporate strategy. He co-founded GMIN in October 2020 and served as a director until March 2021, when he joined the management team as the inaugural vice president, corporate development and investor relations. Prior to joining GMIN, he was a principal, private debt, for Sprott Resource Lending Corp.

Westwater Resources, and battery-grade natural graphite company, named Frank Bakker as its new president and CEO. He previously served as the company's vice president and general manager, Alabama graphite products, managing the construction activities at the Kellyton graphite processing plant. He will now handle additional responsibilities, including the development of the Coosa graphite deposit.

SSR Mining appointed Karen Swager to its board. With more than 28 years of mining experience, she currently serves as senior vice president, supply chain for the Mosaic Co.
New Pacific Metals Corp. appointed Andrew Williams as its president. Prior to joining New Pacific, Mr. Williams spent the last 11 years with Sun Valley Gold LLC, most recently as portfolio manager.
FPX Nickel Corp. appointed Dan Apai, P. Eng., as its engineering manager. Formerly principal civil engineer with Fluor, he specializes in the design and execution of large-scale mining projects and will lead the advancement of technical aspects for FPX projects, including the Baptiste nickel project in central British Columbia.

Engineering firm Jacobs named Bob Pragada as its new CEO. He brings more than 30 years of global business leadership and military experience to Jacobs. He was the second Indian American to graduate from the U.S. Naval Academy and rose to the rank of Lieutenant Commander. Subsequently, he is the first Indian American, veteran and person of color appointed as CEO of Jacobs.
About - providing an abreviated version of the current print edition of E&MJ, WOMP is distributed throughout the world to decision makers in the global mining industry, the last week of every month.

Subscribe to E&MJ - To receive your own copy of the print edition of E&MJ, click here , and complete your details. E&MJ is available free of charge to qualified readers.

Contact - if you have views, opinons or comments or editoral that you would like to submit, we would be delighted to hear from you - click here

Top