Miners Provide Valuable Input at Davos
---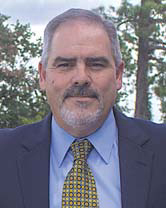 The World Economic Forum held its annual meeting during mid-January in Davos, Switzerland. The forum is an international non-governmental (NGO) and lobbying organization based in Geneva, Switzerland. This year, iron ore miners were given a seat at the table. BHP CEO Mike Henry and Dr. Andrew Forrest, executive chairman for Fortescue Metals Group (FMG) and Fortescue Future Industries (FFI) spoke at the event. They also received considerable coverage in the business press, which likely signals that reality is beginning to set in as far as what can be done and the amount of mined materials the low-carbon energy transition will require.
BHP is the world's largest mining company by market capitalization. It mines vast amounts of iron ore, copper, and coal. Henry said he thought the U.S. was heading in the right direction and other countries and regions would likely follow suit. He said he thought the U.S. legislation signed into law last year by President Biden will have a positive impact on investment in the mining industry. "The incentives that are being provided for both renewable energy and the minerals required to support it will have a direct impact," Henry said. "The stand the U.S. is taking is being looked at by others, and we're seeing the Europeans, and others, come out with critical minerals strategies, possibly, in some cases, their own versions of the [Inflation Reduction Act]."
Forrest is passionate about net zero and he made that clear at Davos. "The world has sufficient technology now to start moving away from fossil fuels," Forrest said. "We have committed to spend A$62 billion to give ourselves real zero by 2030. So my earnest request to every business leader is to start, and believe you can. Eliminating emissions is great for business, and it will also be catastrophic if you do nothing today."
FMG recently formed FFI to produce green hydrogen, containing zero carbon, from 100% renewable sources. Former FMG CEO Elizabeth Gaines is the global ambassador for FFI. On the sidelines of Davos, she said she believed that renewable energy is likely to eventually overtake FMG's iron ore business.
Over the past two years, there has been a remarkable uptick in understanding, certainly among policy makers and key business leaders of the criticality of metals and minerals for the energy transition, Henry explained. "There is growing awareness as far as the amount of mining activity that needs to happen to make this transition," Henry said. "Over the next 30 years, we will need two times the copper that has been mined in the past three decades, four times as much nickel, and two times as much steel and the steel inputs."
The amount of mining activity that will be required for this energy transition is immense. The Davos crowd heard it, but one has to wonder if they actually grasped the concept.


Steve Fiscor, Publisher & Editor-in-Chief, E&MJ
---
As featured in Womp 2023 Vol 02 - www.womp-int.com