The latest from the
World Mining Equipment
Video Library
View




American Miners Start to See Federal Relief

To say U.S. President Donald Trump has shaken things up would be the understatement of the year. While much of the world is consumed with the flurry of activity that surrounds him, his team is advancing the ball on several fronts as far as his promise to roll back some of the regulatory overreach. Two recent decisions from the U.S. Environmental Protection Agency (EPA) were welcomed by the mining business. If they didn't have a seat at the boardroom table, environmental activists certainly had a profound influence on decision making at the EPA during the last administration. Operating outside the regulatory process, these environmental nongovernmental organizations (NGOs) used lawsuits that sought to force federal agencies — especially the EPA — to issue regulations that advanced their interests .... read more

Steve Fiscor, Publisher & Editor in Chief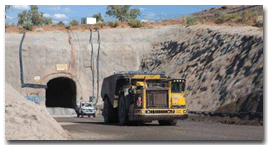 MMG Reports First Production From Dugald River
The first finished zinc concentrate left MMG Ltd.'s Dugald River mine on November 8. The milestone was celebrated during the official site opening attended by MMG Chairman Guo Wenqing and CEO Jerry Jiao, and many other dignitaries. Jiao explained that the opening and first concentrate from Dugald River was an important milestone for the project. "I'd like to take this opportunity to recognize and thank all those who have played their part in the successful commissioning of the Dugald River project," Jiao said. "I congratulate MMG staff and contractors for their hard work month.... read more
New Gold Sells Peak Mines
New Gold has entered into a binding agreement with Aurelia Metals Ltd. to sell the Peak Mines, located in Cobar, New South Wales, Australia, for $58 million. "Peak has generated significant value for New Gold and predecessor companies over its 25 years of operation," said Hannes Portmann, president and CEO, New Gold. "Peak's robust history of replacing and growing its mineral resources has been key to its successful contribution to New Gold's portfolio of assets." The sale will offer Aurelia .... read more

Top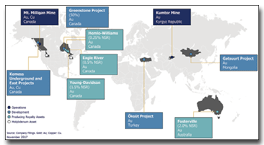 Centerra Purchases AuRico Metals
Corp Centerra Gold announced it will purchase all the common shares of AuRico Metals for C$1.80 per share in cash, representing an aggregate transaction value of C$310 million. The purchase price represents a 38% premium to the closing price of Au- Rico Metals' common shares on the Toronto Stock Exchange (TSX) on November 6. AuRico Metals is developing the Kemess property in British Columbia, Canada, and also has a portfolio that includes .... read more


Eldorado Gold Places Skouries on Care and Maintenance
Eldorado Gold Corp.'s Skouries development project has been moved into care and maintenance. According to the company, while dialogue has continued with Greece's Ministry of Energy and Environment (MoE) regarding the development of the company's subsidiary Hellas Gold S.A.'s, Kassandra mine assets in Halkidiki, Northern Greece, the MoE has failed to issue the amended electromechanical installation permit for the Skouries flotation, plant as .... read more

| | |
| --- | --- |
| AROUND THE WORLD - USA & CANADA | |

QIO to Restart Bloom Lake
Quebec Iron Ore (QIO) has confirmed the March 2018 restart of the Bloom Lake iron ore mine located near Fermont, Quebec. After acquiring Bloom Lake in April 2016, QIO secured the necessary funding and has been upgrading and optimizing the facilities, procuring off-take partners and forming mutually beneficial alliances with the host community. QIO is also proud to announce it is in the process of swiftly hiring more than 450 people to restart Bloom Lake. Only 19 months after acquiring abandoned assets, QIO is set to deliver the large-scale project, the company said .... read more


Falco Agrees to Purchase Sandvik Mining Fleet
Falco Resources has signed an agreement to purchase the underground mining fleet for its Horne 5 project in Rouyn-Noranda, Québec, from Sandvik Mining and Rock Technology, Val d'Or, Québec. "The purchase of the mining fleet brings the Horne 5 project one step closer to production," said Falco President and CEO Luc Lessard. "Through this agreement, we were able to secure favorable pricing and terms and have managed to further de-risk the project ....read more

Top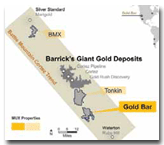 McEwen Mining Receives Key Permit for Gold Bar
In early November, McEwen Mining Inc. said it received a signed Record of Decision (RoD) on the Final Environmental Impact Statement (EIS) for the Gold Bar project in Eureka County, Nevada, and that construction would begin immediately. Gold Bar would be the first new gold mine in Nevada to gain permit approval in several years. "This is great news for McEwen Mining and the state of Nevada," said Rob McEwen, chairman and chief owner. "Our mission to build Gold Bar has been ongoing .... read more

| | |
| --- | --- |
| AROUND THE WORLD - Latin America | |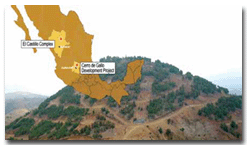 Argonaut Acquires Cerro del Gallo Project in Mexico
Argonaut Gold has reached an agreement with Primero Mining Corp. to obtain the Cerro del Gallo (CDG) project through the purchase of all the shares of Primero's subsidiary San Anton Resource Corp. for $15 million in cash, which is payable upon closing. Argonaut expects to be able to recover approximately $1.7 million of value-added tax, which reduces the total purchase price to $13.3 million. The company expects the transaction to close on or before November 30 .... read more


Top
Operations Resume at Uchucchacua Mine in Peru
Compañia de Minas Buenaventura, Peru's largest publicly traded precious metals mining company, reported that its Uchucchacua mine has resumed operations. A task force, "mesa de trabajo," was established on November 3 by the Office of Social Affairs of the Ministry of Energy and Mines with the participation of other public offices, including representatives from the Prime Minister's office, to end the conflict and resume negotiations with the Oyon community. It removed the roadblock, which was preventing Buenaventura's team from entering the Uchucchacua .... read more

| | |
| --- | --- |
| AROUND THE WORLD - Australasia | |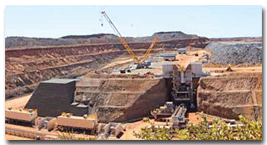 Mineralogy Wins Pilbara Royalty Suit
ABC News reported that Clive Palmer's Mineralogy has won a claim with Australia's Supreme Court for $149.4 million in unpaid royalties against two Citic Pacific subsidiaries over a Pilbara iron ore project. Justice Kenneth Martin ruled Mineralogy's claim for unpaid royalties against Sino Iron and Korean Steel had been established. He also found the claims against Citic, as guarantor for Sino and Korean debts, remained to be determined …. read more


Top

Mining Cities Alliance Will Back Growth, Development
The mayors of the mining cities of Mount Isa, Kalgoorlie-Boulder, and Broken Hill are challenging bureaucracies to cut red tape and back development and jobs growth in regional Australia through the formation of the Australian Mining Cities Alliance. Alliance Chair Kalgoorlie-Boulder Mayor John Bowler said the objective of the alliance is to share knowledge and experience and to strengthen relationships with the mining industry across Australia …. read more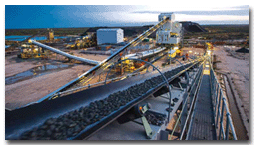 PEA Supports Underground Mine Development at Karowe, Botswana
Lucara Diamond Corp. has reported the results of a preliminary economic assessment (PEA) of development of an underground mine at its Karowe diamond mining operations in Botswana. The PEA assumes that underground operations will be initiated after completion of the current open-pit mine, currently planned for 2026. Kimberlite production from underground mining will be processed at the existing Karowe processing plant over a 10-year period following the depletion of the open-pit operations …. read more
Top
Hope For Mining Industry Under New Govt in Zimbabwe

By Gavin du Venage, South African Editor
A military coup in Zimbabwe could provide a jump start to the country's mining industry, potentially one of the most vibrant on the continent. In November, the military overthrew Robert Mugabe, bringing his 37-year reign over the southern Africa country to an abrupt end. The near bloodless coup swept Mugabe's former deputy Emmerson Mnangagwa to the presidency, just weeks after he had been fired …. read more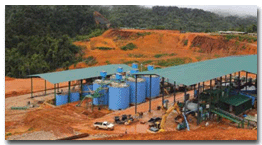 CNMC's Carbon-in-Leach Plant Starts Trial Operation
CNMC Goldmine Holdings Ltd. confirmed that its newly constructed carbon-in-leach (CIL) plant is in the process of conducting trial operation, marking a major milestone in its efforts to ramp up gold output after poor ore grades dented the company's gold production for the last year. The CIL facility, which kick-started initial trial production on November 6, will enable CNMC to extract and process …. read more


Top
Rio Tinto, Sinosteel Extend Channar JV
Rio Tinto and China's Sinosteel Corp. have agreed to extend their historic Channar Mining joint venture. This third extension of the joint venture, confirmed in Beijing by Rio Tinto Chief Executive J-S Jacques and Sinosteel Chairman Xu Siwei, will see an additional 10 million metric tons (mt) of iron ore delivered into the joint venture from Western Australia .… read more



| | |
| --- | --- |
| THIS MONTH IN COAL | |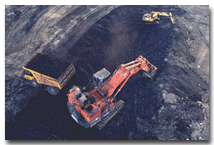 Thiess Will Expand Sangatta in Indonesia
Thiess has been awarded a $300 million contract by Kaltim Prima Coal (KPC) to expand operations at the Sangatta coal mine in East Kalimantan, Indonesia. The contract will extend the current life-ofmine contract, increasing coal production at the Melawan pit by 12 million metric tons (mt) and overburden removal by 130 million bank cubic meters (bcm) over four years, until December 2021 .... read more


Top

CNX Resources Spins Off CONSOL Energy
CNX Resources Corp. (CNX), formerly named CONSOL Energy Inc., announced on November 29 that it has completed the spinoff of CONSOL Energy Inc., formerly named CONSOL Mining Corp. (CEIX), creating two publicly traded companies — a natural gas exploration and production company and a coal company. "Our objective was to once again transform a 150-year-old institution, which owns and operates the best natural gas .... read more


Peabody Completes Sale of Burton Mine To Lenton JV
Peabody Energy has completed the sale of the majority of its inactive Burton mine in Australia and its related infrastructure to the Lenton Joint Venture for approximately $11 million, subject to certain customary post-closing adjustments. In addition to the cash from the sale, the transaction reduces Peabody's asset retirement obligation by approximately $41 million. The sale also provides for the release of approximately $30 million …. read more


-->
| | |
| --- | --- |
| FEATURE - Corporate Social Responsibility | |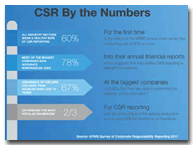 CSR Earns a Seat at the Boardroom Table
Tighter external scrutiny, expanding internal initiatives and rising penalties for noncompliance are pushing corporate social responsibility considerations into a more prominent position.

By Russell A. Carter, Contributing Editor

Corporate social responsibility (CSR) concerns — and the willingness to report CSR and sustainability activities and issues — are becoming increasingly woven into the fabric of routine business practices, according to a recent survey. The 2017 KPMG Survey of Corporate Responsibility, the 10th in a series that began in 1993, reviewed CSR and sustainability reporting from 4,900 companies in 49 countries and regions, and came up with some surprises as well as expected results. Perhaps one of the most unexpected findings — at least, perhaps, to an outside industry observer — to emerge from the survey is that mining companies are high on the list of major industrial sectors that recognize the validity of human .... read more


| | |
| --- | --- |
| FEATURE - Improving Recovery | |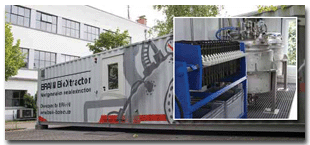 Squeezing the Stone
Faced with cost pressures and declining ore grades, mineral producers need to squeeze every ton, ounce and gram of value from their resources.

By Simon Walker, European Editor

Yesterday's discards form tomorrow's resource — at least that was the way it used to be. Not any more, though, as concentrator operators work continuously to optimize their circuits and improve their product recovery as a way of combatting the scourge of rising operating costs. Sometimes installing completely new technology provides an answer. More often, however, plant audits and modeling can show where existing equipment can ..... read more

Top

For more companies with products in the Flotation market -
Go Here
| | |
| --- | --- |
| FEATURE - Pit Planning | |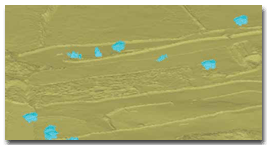 Software Solutions for Planners Pressured to Nix Costs, Handle Change
When reality in the pit departs from the original plans, some software solutions empower the control room to react quickly and still meet energy cost reduction goals.

By Jesse Morton, Technical Writer

Mining is an industry "in which nothing is as you think it is," according to University of Alberta Professor John Sammut, former mine engineering consultant and Komatsu area manager. "It is almost a horror story in a way." Sammut said this gives context to what he sees as the top challenges faced by planners and the office folk tasked with making reality in the pit match the goals of the bosses. "You could be digging granite, but it could be completely different 50 meters (m) away from where you are," he said. When planning and scheduling, "we rely upon a certain amount of homogeneity and a certain .... read more

| | |
| --- | --- |
| FEATURE - Iron Ore Report | |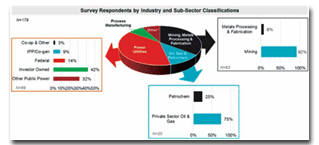 Inventory Management Study Shows How Mining Stacks Up Against Other Sectors
New cross-industry survey illuminates the landscape and challenges of inventory management and optimization.

A recent survey by consulting firm Scott-Madden noted that industry professionals generally agree that effective inventory optimization is a major goal, but not everyone agrees on the best way to achieve it — and it can be especially challenging to ensure the "five rights" are accomplished consistently — right materials, right quantity, right location, right time and right cost. The study asserted that historically, asset-intensive companies such as mining have a somewhat sub-optimal record .... read more

Top

| | |
| --- | --- |
| Video Presentations | |
The latest listings from the World Mining Equipment Video Library - to view the video, click the image.
For more details on the Video Hub -

Go Here

Easy Integration With AutoMine Tele-remote
Sandvik recently debuted its AutoMine Tele-Remote for underground loaders, described as a new smart entry-level addition to its AutoMine product family. AutoMine Tele-Remote, according to the company, provides a useful introduction to the full potential of Sandvik equipment automation while improving productivity, safety and cost efficiency in mining operations .... read more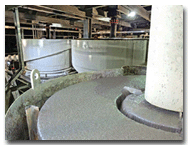 Newcrest Buys Eriez Flotation Equipment
Eriez Flotation Division (EFD) and Eriez-Australia have been selected to supply Newcrest Mining's Cadia Valley Operations in New South Wales, Australia, with proprietary separation equipment that will be utilized to recover gold and copper from a concentrator tailings stream. The EFD equipment order includes two HydroFloat Separators and four CrossFlow Classifiers ....read more
FLSmidth's nextSTEP Flotation Technology
Peñoles, the world's top silver producer, and its subsidiary Fresnillo PLC, one of Mexico's largest gold producers, plan to install FLSmidth's nextSTEP fl otation technology at operations throughout Mexico. The companies have purchased 43 fl otation cells of various sizes featuring the new rotor/stator low-energy technology. The sites to receive the NextSTEP technology include Fresnillo, one of the world's oldest continuously operating mines .... read more


Top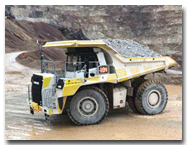 Liebherr Completes Field Tests for T236 Hauler
At an international press event recently in Leoben, Austria, Liebherr showcased its T 236 mining truck. This 100-metric-ton (mt) haul truck, which is powered by a diesel-electric drive system, is the first in this class with a four-corner, oil immersed braking system. Since its debut at MINExpo 2016 in Las Vegas, the T 236 has successfully completed its testing phase and has recently started its first field operation trials at the Erzberg iron mine in Austria ....read more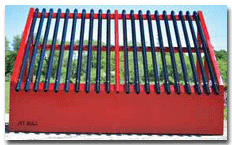 Screen Removes Large Rock Before Crushing
Lake Erie Portable Screeners introduced the Pitbull PB148 Static Grizzly, a screen that pairs with the Pitbull 2300 screening plant and is for sorting oversize material before screening or crushing. The 6,500- lb screen offers an 11-by-14-ft deck area and a 10-ft tip height. The bars are 3 in. wide with 3/8-in. wall thickness, and are spaced at 4 in. Additional bars are available if smaller openings are required .... read more



New Size for Mining Tire Line
Goodyear added a new tire size, 20.5R25, to the AS-3A, an all-season tire for mining applications. The high net-to-gross 20.5R25 has a 40/32-in. tread depth (G3/ L3) for enhanced traction, the company reported. Other features of the Goodyear AS-3A include specially placed blades for optimized ice and snow traction; multiple groove edges for excellent traction across .... read more

Drop-in Carbides for Vertical Shaft Impactors Available
Kolberg-Pioneer Inc. (KPI) released its Drop-in carbides for all models of vertical shaft impactors. The industry-standard drop-in carbide wear parts will decrease downtime required for service and maintenance by as much as 80%, the company reported. The drop-in carbides can be retrofitted into existing VSI crushers from KPI .…. read more


Top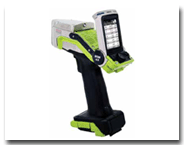 Handheld Analyzer Updated for Mining
ThermoFisher Scientific updated the Niton XL5 analyzer with mining mode. It allows geologists and mining companies in early and late-stage exploration, as well as in mining operations, to accurately determine, measure and evaluate the elemental composition of geological samples from magnesium to uranium, within seconds, the company reported ....read more
JANUARY 28-31, 2018: 44th Annual Conference on Explosives and Blasting Technique, San Antonio, Texas, USA. Contact: Web: www.isee.org

FEBRUARY 2-5, 2018: Mining Indaba, Cape Town, South Africa. Contact: Web: www.miningindaba.com

FEBRUARY 25-28, 2018: 2018 Society for Mining, Metallurgy and Exploration (SME) Annual Conference & Expo, Minneapolis, Minnesota, USA. Contact: Web: www.smenet.org

>

MARCH 4-7, 2018: Prospectors & Developers Association of Canada's annual meeting, Metro Toronto Convention Centre, Toronto, Canada. Contact: Web: www.pdac.ca

APRIL 17-19, 2018: MiningWorld Russia, Crocus Expo, Moscow, Russia. Contact: Web: www.miningworld.run/en

APRIL 23-27, 2018: Expomin 2018 Espacio Riesco, Santiago, Chile. Contact: Web: www.expomin.cl

>

MAY 6-9, 2018: Canadian Institute of Mining (CIM 2018), Vancouver, British Columbia, Canada. Contact: Web: www.cim.org

June 12-14, 2018: Euro Mine Expo, Skellefteå, Sweden. Contact: Web: www.euromineexpo.com

For a full calendar of mining industry conferences and events - click here
| | |
| --- | --- |
| WHO'S MOVING WHERE | |

Rio Tinto appointed Simon Thompson as chairman. Thompson, who joined the Rio Tinto board as a nonexecutive director in 2014, will become chairman on March 5. He succeeds Jan du Plessis who will step down as chairman and from the Rio Tinto board on the same date after serving almost nine years as chairman. From 1995 to 2007, Thompson worked for the Anglo American group, holding a number of senior positions. Thompson has been chairman of 3i Group plc since 2015.

Fortescue Metals Group Ltd. appointed Mark Barnaba as deputy chair of the board of directors, in addition to his roles as lead independent director and chair, Audit and Risk Management Committee. Barnaba was appointed to the board in February 2010 and as lead independent director in 2014.

Nevada Copper appointed Phillip Day as vice president, COO. Day is presently head of technical and operations at Pala Investments.
Northern Dynasty Minerals Ltd.'s subsidiary Pebble Ltd. Partnership hired retired Major General, U.S. Army and President Emeritus of the University of Alaska Mark Hamilton to serve as its executive vice president of external affairs..

IDM Mining Ltd. promoted Ryan Weymark from project director to vice president, project development. Weymark will be responsible for ongoing pre-development engineering, through potential construction and production at the Red Mountain underground gold project. Weymark joined IDM in 2017 as Red Mountain project director.

Tronox Ltd. appointed Jeffry N. Quinn as president and CEO. Quinn has served as a member of the company's board of directors since 2011, and will continue in that position. He previously served as chairman and CEO of Solutia Inc. Quinn succeeds Peter Johnston, a member of Tronox's board of directors, who has held the role of interim CEO since May 15. The board appointed Johnston to that role after Thomas J. Casey announced his retirement as CEO for health reasons. Johnston will remain a member of the company's board of directors.

SEMAFO announced the passing of Jean Lamarre, chairman of the board of directors, on November 22, 2017, following a short illness. Lamarre joined the board of directors in 1997 and was appointed chairman in 2000.

AUMUND Fördertechnik GmbH in Rheinberg has a new managing director, Jens Müller, who is responsible for finance, controlling, IT, HR, general administration, purchasing and production.
About - providing an abreviated version of the current print edition of E&MJ, WOMP is distributed throughout the world to decision makers in the global mining industry, the last week of every month.

Subscribe to E&MJ - To receive your own copy of the print edition of E&MJ, click here , and complete your details. E&MJ is available free of charge to qualified readers.

Contact - if you have views, opinons or comments or editoral that you would like to submit, we would be delighted to hear from you - click here

Top