The latest from the
World Mining Equipment
Video Library
View





Optimism Rises in the Mining Business

To say the mood at this year's annual meeting of the Society for Mining, Metallurgy & Exploration (SME) was noticeably upbeat would be an understatement. The event opened with a keynote address from Doug Silver, portfolio manager for Orion Mine Finance. Readers might recall that Orion financed the Stornaway diamond project in Canada. Silver was guardedly optimistic as many of the seasoned professionals in the mining business are these days. He pondered the industry's ability to find financing and whether traditional financiers may already be too late for the next upward cycle.
The annual SME meeting took place in Denver this year and the technical sessions were packed.... read more


Steve Fiscor, Publisher & Editor in Chief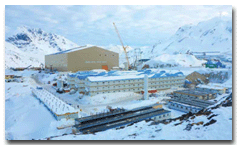 Pretium's Brucejack Mine Nearing Startup in Northwest British Columbia
Pretium Resources reported that commissioning is under way at its high-grade, underground Brucejack gold mine in northwest British Columbia and that the mine will reach commercial production before year-end 2017. Brucejack is scheduled to produce an average of 504,000 ounces per year (oz/y) of gold over its first eight years .... read more
Barrick Offers Update on Gold Projects
Barrick Gold reported progress on projects with the potential to contribute up to 1.1 million ounces (oz) of gold production at Cortez, Goldrush, Lagunas Norte and Turquoise Ridge. The company also initiated a prefeasibility study to evaluate the construction of an underground mine at Lama, on the Argentinean side of the Pascua-Lama project. Optimization work in Chile remains under way. All of Barrick's projects must pass a rigorous, independent peer review process led the by its evaluations team. The projects are measured .... read more

Top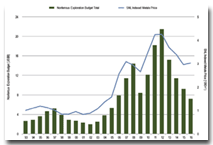 Exploration Budgets Fall for a Fourth Consecutive Year
The exploration sector remained depressed again in 2016, after a record high of more than $20.5 billion in 2012, exploration budgets have now fallen for four consecutive years. The 2016 exploration budgets by 1,580 companies totaled only $6.89 billion, a year-on-year drop of 21%. The average 2016 exploration budget among the surveyed companies was $4.4 million .... read more


AngloGold Ashanti Production Only Down Slightly in 2016
AngloGold Ashanti delivered a steady operating and financial performance in the second half of 2016, with production coming in at 1.9 million ounces (oz) compared to 2 million oz in 2015. This operating result was achieved despite safety-related stoppages that impacted output by roughly 60,000 oz, planned lower grades at Geita and Tropicana, and the Obuasi mine having been on care and maintenance since last year. These negative production factors were partly offset by a focus on .... read more

| | |
| --- | --- |
| AROUND THE WORLD - USA & CANADA | |
Iamgold Eying Major New Mine in Northern Ontario
Iamgold has reported positive results from a preliminary economic assessment (PEA) of its Côté open-pit gold project in the Sudbury district of Ontario, while at the same time reporting that the project has received federal and provincial approvals for the project's environmental assessments. The Côté project is located 130 kilometers (km) southwest of Timmins and 200 km northwest of Sudbury, Ontario. The PEA outlines an economically viable project that at a $1,200/oz gold price would generate an estimated 12.9% .... read more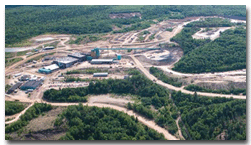 Trevali Buying New Mining Fleet for its Caribou Mine
Trevali Mining is transitioning to an owner-operation at its underground Caribou zinc mine in northeastern New Brunswick, Canada, and is supporting the transition by purchasing a new underground mining fleet. The company has committed to an approximately C$20 million investment through a partnership with Sandvik Mining .... read more

Top
Seabridge to Acquire Snowstorm Project
Seabridge Gold has agreed to purchase a 100% interest in the Snowstorm project from Paulson Gold Holdings LP. The Snowstorm project consists of 31 square miles of land holdings strategically located at the projected intersection of three gold trends in northern Nevada: the Carlin Trend, the Getchell Trend and the Northern Nevada Rift Zone. Paulson will receive 700,000 Seabridge common shares; 500,000 common share purchase warrants exercisable for four years at $15.65 per share; a conditional .... read more

| | |
| --- | --- |
| AROUND THE WORLD - Latin America | |
Guyana Goldfields Expanding its Aurora Gold Mine in Guyana
Guyana Gold is initiating work to increase plant processing capacity at its Aurora gold mine in northern Guyana from 5,600 metric tons per day (mt/d) to 8,000 mt/d. Annual life-of-mine gold production will increase to more than 200,000 ounces per year (oz/y) beginning in 2018, with annual gold production expected to peak at 303,000 oz in 2021. Head grade to the mil .... read more
Teck, Goldcorp Reactivate Major Project in Chile
A deep restructuring process led Goldcorp and Teck to carry out its most ambitious project in the Atacama region (northern Chile) through New Union SpA. This is a new company formed by Relincho Bermuda Ltd., AUR QB Ltd., Minera Goldcorp Chile SpA and Datawave Sciences Inc., which will seek synergies between the El Morro and Relincho projects. Within this context, New Union SpA submitted an income membership inquiry to the SEA for the modification of its Prospección Minera Relincho (Relincho Mining Exploration) project .... read more

| | |
| --- | --- |
| AROUND THE WORLD - Australasia | |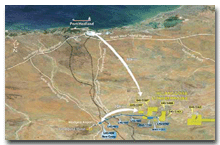 Altura Awards Mining Contract for Pilgangoora
Altura Mining has awarded a five-year contract to NRW Holdings Ltd. for provision of mine development and mining services at Altura's open-pit Pilgangoora lithium project, located in Western Australia about 123 km road miles southeast of Port Hedland. Mine production is planned at a rate of 1.4 million mt/y of ore to produce …. read more


Top

Blackham Looking to Expand Matilda/Wiluna Gold Production
Blackham Resources has received a draft report from Orway Mineral Consultants that supports the addition of 1.5 million mt/y of throughput capacity at the Wiluna processing hub on its Matilda/Wiluna gold operations in central Western Australia. Commissioning of the added capacity alongside the recently refurbished 1.7-million-mt/y oxide circuit would see total throughput capacity increase to about 3.2 million mt/y across both the oxide and sulphide circuits. The expanded Wiluna plant would bring significant economies of scale …. read more



Glencore Purchases Stakes in Mutanda and Katanga
Glencore has purchased the Fleurette group's remaining 31% stake in Mutanda Mining Sarl for $922 million and a 10.25% stake in Katanga Mining Ltd. for $38 million. Fleurette and its affiliates owe outstanding loans to the Glencore group over the Mutanda shares, amounting to $556 million, of which $120 million comprises accrued interest. In addition, Glencore has acquired shareholder loans …. read more
Top
B2Gold Targeting October Production Start at Fekola
B2Gold reported that construction of its Fekola gold mine in southwest Mali is ahead of schedule and now on target for an October production start. The company completed a revised geological resource model for Fekola in the third quarter of 2016, followed by updates to open-pit mine designs and production plans that reflect an increase in planned mill capacity to 5 million metric tons per year (mt/y). Based on these production plans, B2Gold now expects Fekola to produce an average of 375,000 to 400,000 ounces per year (oz/y) during its first five years …. read more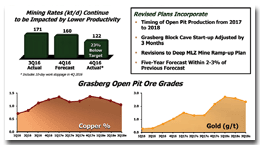 Freeport-McMoRan Updates Status of Indonesia Operations
Following more than five years of discussions, PT Freeport Indonesia's (PT-FI) and the government have failed to reach an agreement on concentrate exports and other matters related to its contract of work (COW). Indonesian government regulations passed in January and February require that PT-FI terminate …. read more


Top
Permits Face Cancellation in the Philippines
Philippines Environment and Natural Resources Secretary Gina Lopez announced on February 14 that 75 mineral production sharing agreements (MPSA) for mining sites that are within watershed areas face cancellation. Lopez said show cause orders have been issued to mining companies to allow them to explain why their MPSAs should not be canceled for threatening watersheds. MPSA holders have seven days to reply, she added. On February 2, Lopez ordered the closure of 23 mining operations found to have committed  .… read more



| | |
| --- | --- |
| THIS MONTH IN COAL | |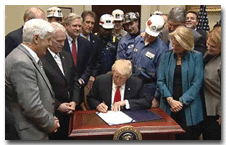 Working With Congress, President Trump Repeals Stream Protection Rule
On February 16, President Donald J. Trump signed legislation that will repeal the Stream Protection Rule, which he called "another terrible job-killing rule." At the signing, President Trump said this action stands by his promise of saving American jobs, especially those at mines across the U.S., and eliminating "wasteful regulations .... read more


Top

Alpha Natural Resources Completes Sale of Assets in Eastern Kentucky
Alpha Natural Resources Holdings Inc. and ANR Inc. announced the divestment of all of their affiliated mining assets in Harlan County, Kentucky, to JRL Coal LLC of Marietta, Georgia. The Coalgood assets include a permitted surface mine operation that has been idle since 2012 and nearly 12 million tons of high-quality thermal coal reserves. JRL has indicated its plan to operate the assets. "The divestiture of the Coalgood mining complex represents our ongoing dedication to our strategic plan regarding idled .... read more


China Suspends Coal Imports From North Korea
Starting February 19, China has halted all coal imports from North Korea until the end of 2017, according to the Ministry of Commerce. The decision complies with a United Nation's Security Council Resolution No. 2321 that China helped draft and passed in November, the ministry said. The import of coal from North Korea, including coal that has already been declared to customs, but not yet released, will be suspended until December 31. The ban came after North Korea tested an intermediate-range ballistic missile …. read more


-->
| | |
| --- | --- |
| FEATURE - Surface Drilling | |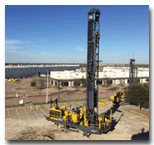 New Blasthole Drill Rigs Feature More Autonomy
Evolution of control systems arrives at cabless, remote-controlled rigs designed for safety, accuracy and efficiency

By Jesse Morton, Technical Writer

By the close of 2016, four of the majors debuted new drill rigs. Three unveiled new rotary blasthole drills at MINExpo. All four now offer either semi- or full-autonomy and machine data integration to mine planning and management systems. This means these days when one shops for a blasthole rig, they are also shopping for remote control and monitoring solutions. The differences in the latest offerings are found in .... read more


For more companies with products in the Drill Rigs market -
Go Here
| | |
| --- | --- |
| FEATURE - Cyber Security | |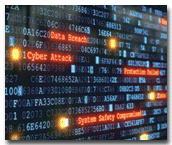 Security Enters a New Realm
Cyber criminals have yet to target mining in a big way, but it will happen. E&MJ looks at some of the threats and what operators can do to mitigate them.

By Simon Walker, European Editor

If this article had been written even 10 or 15 years ago, the chances are that its focus would have been almost exclusively on physical security — what mining companies might need to do to protect their operations (and output) from trespass, vandalism and old-fashioned robbery. Today, however, security has a new dimension, and while physical threats remain just as real as they did in ..... read more

Top

For more companies with products in the Software market -
Go Here
| | |
| --- | --- |
| FEATURE - Energy Efficiency | |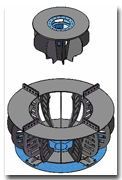 Floating Points
E&MJ examines some notable new flotation technologies that offer the prospect of improved recovery with lower energy costs

By Russell A. Carter, Contributing Editor

Energy availability is one of the bedrock requirements for successful mine startup, along with water, ore, labor and transportation access, to name just a few. And, like many of these necessities, electrical energy can be expensive, unreliable and increasingly subject to intense competition from other industries. A mine's energy usage may have a social component as well; drawing large amounts of electricity .... read more


For more companies with products in the Flotation Equipment market -
Go Here
| | |
| --- | --- |
| FEATURE - Mining Indaba 2017 | |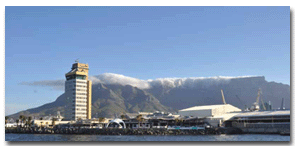 Miners Seeing Signs of Improvement in Africa
Cape Town investment conference finally hears optimism after several gloomy years

By Gavin du Venage, South African Editor

Plenty of gardening talk happened at this year's Mining Indaba, with bankers and miners largely agreeing that green shoots of recovery had appeared and a commodity spring was under way. The annual event held in Cape Town, which claims the title of the world's largest mining investment event, has been a gloomy affair for the past three years. This time around, however, a cheery mood infused .... read more

Top

| | |
| --- | --- |
| Video Presentations | |
The latest listings from the World Mining Equipment Video Library - to view the video, click the image.
For more details on the Video Library -

Go Here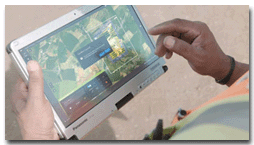 Cat Invests in Drone Data Analysis
Caterpillar Ventures, the Peoria, Illinois-based equipment company's venture capital investment group, reported that it has made a strategic investment in Airware, a developer of aerial-data business solutions. The investment, according to Caterpillar, will allow it to accelerate programs that enable its dealers to offer .... read more
Remote Control Beam Relines Grinding Mills Safely
Outotec unveiled the 7-Axis Beam Mill Reline Machines (MRMs), lifting machinery designed to replace wearable grinding mill lining systems. The MRMs fully comply with the European Machinery Directive for safety, the company reported. Main features include radio remote control, feedback screen, electrohydraulic proportional ....read more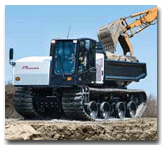 Crawler Carriers Get Bigger Payload Capacity
Prinoth announced increased payload capacity for the T6, T8 and T12 models. The increase is 20% for the PANTHER T6, 11% of the T8 and 9% for the T12. The vehicles feature a one- or two-person cab, large deck space, and can be equipped with a multitude of specialized attachments, the company reported. The series boasts a best-in-class payload capacity .... read more


Top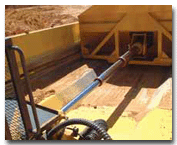 Rear Ejection Dumping
Hagenbuch's Rear Eject Bodies are made for underground hauling and where overhead barriers inhibit traditional dumping. The Rear Eject series eliminates the need to raise the body of the truck when in the presence of overhead barriers by instead enabling dumping while in motion. Without moving or raising the truck bed, an ejector blade pushes material toward the rear ....read more

Handheld Analyzer for Oil
Spectro Scientific introduced Version 5 of the FluidScan portable infrared oil analyzer, which enables users to determine when oil is contaminated or degraded. The new version is more sensitive, analyzes faster, and draws on a larger body of archive data than previous versions, the company reported. Only one drop of oil is needed for on-site analysis, which eliminates the wait caused by outsourcing analysis to third-party .... read more



Extended-life LHD Tire
Camso, formerly Camoplast Solideal, released the MST 776, a new underground mining tire for load haul dumps (LHDs). When tested in controlled conditions, the tire showed 15% better life and 2% better heat resistance than the industry benchmark, the company reported. The MST 776 features a smooth, extra-deep L5 tread pattern. In tests, it demonstrated outstanding resistance to tread and sidewall wear and cuts .... read more

Rugged IoT Controllers
Divelbiss Corp. introduced the HEC-P6000 Family of controllers, enabling machine control, data logging and Internet of Things (IoT) connectivity in the harshest environments, the company reported. As a part of the VersaCloud connectivity solution, HEC-P6000 controllers have 14 digital inputs, 14 digital outputs, four analog inputs and two analog .…. read more


Top

Software Encrypts Networks
Bedrock Automation announced Cybershield 2.0, which extends its intrinsic cyber security protection to networks, the Internet of Things (IoT) and third-party applications. The firmware enables authentication and encryption of I/O networks and field devices, and it protects compliant networks and user applications such as controller configuration ....read more
APRIL 11-14, 2017: 25th International Mining Congress and Exhibition of Turkey- IMCET 2017, Antalya, Turkey. Contact: UCTEA Chamber of Mining Engineers of Turkey; Tel: +90312 425 10 80; Email: imcet2017@gmail.com ; Web: www.imcet.org.tr
APRIL 30-MAY 3, 2017: Canadian Institute of Mining (CIM), Montréal, Quebec, Canada Contact: Web: www.convention.cim.org/en/ Montreal/2017/Home.aspx
MAY 7-10, 2017: Haulage & Loading, Wigwam Resort, Phoenix, Arizona, USA. Contact: Web: www.haulageandloading.com
MAY 8-10, 2017: The 4th International Symposium on Innovation in the Phosphate Industry, Congress Center, Mohammed VI Polytechnic University, Ben Guerir city, Morocco. Contact: Web: www.symphos.com
MAY 9-11, 2017: Arminera Centro Costa Salguero in Buenos Aires, Argentina. Contact: Web: www.arminera.com.ar
JUNE 1-2, 2017: Mining Forum 2017, Berlin, Germany. Contact: Web: www.the-miningforum.com/
JUNE 13-15, 2017: Longwall USA, David L. Lawrence Convention Center, Pittsburgh, Pennsylvania, USA. Contact: Web: www.longwallusa.com
AUGUST 29-31, 2017: AIMEX, Asia-Pacifi c's International Mining Exhibition, Sydney Showground, Sydney, Australia. Contact: Web: www.aimex.com.au/home
For a full calendar of mining industry conferences and events - click here
| | |
| --- | --- |
| WHO'S MOVING WHERE | |

Newmont Mining Corp. appointed Dean Gehring to lead the company's South America business beginning on June 1. Gehring succeeds Trent Tempel, who is retiring after 33 years of distinguished service to the company. Most recently, Gehring served as head of safety and security for Rio Tinto's worldwide operations.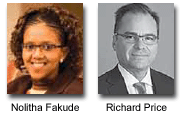 Anglo American plc announced that Nolitha Fakude will join the board as a nonexecutive director. Most recently, Fakude served as an executive director on the board of South Africa-based petrochemicals company, Sasol, since 2005. The company also appointed Richard Price as group general counsel and a member of Anglo American's Group Management Committee, effective May 1. Price will join Anglo American from the London office of international law firm Shearman & Sterling where he has been a senior corporate partner since 2003 and currently co-leads the firm's global metals and mining practice.
Jenny Gotthardsson has been appointed as the new general manager at Boliden Garpenberg. Her most recent position has been as mill manager in Garpenberg. She will take up the position as general manager on June 1. Garpenberg's current general manager, Hans Jönsson, will take up the position of general manager of Boliden's copper mine in Aitik June 1.

MMG Ltd. announced the resignation of Andrew Michelmore as CEO and executive director. Jerry Jiao will cease to be the chairman of board of directors and will succeed Michelmore. Michelmore will continue with MMG until July 1 to ensure a smooth transition and is consistent with his retirement plans announced in September 2016. Jiao has acted as a director on MMG's board since the company's formation in 2009 and was appointed chairman in 2014.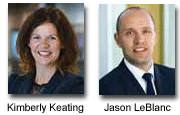 Yamana Gold appointed Kimberly Keating to its board of directors and Jason LeBlanc as CFO. Keating is currently vice president, fabrication, with the Cahill Group. LeBlanc has been with Yamana for 11 years and has held increasingly senior positions over that time. In February 2016, the company announced that Charles Main, executive vice president, finance, and CFO would be retiring at the end of February 2017.

Dominion Diamond Corp. announced that Brendan Bell will step down from his role as CEO and a member of the board of directors. Bell has agreed to continue to serve in his role as CEO until June 30. A successor has not yet been identified.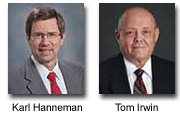 International Tower Hill Mines appointed Karl Hanneman as CEO. Hanneman, currently the COO, will be managing both the CEO and COO responsibilities. Tom Irwin, the current CEO, will transition into a part-time position of senior advisor prior to his standing for election to the board at the May 2017 Annual General Meeting.

Fortescue Metals Group Ltd. appointed Elizabeth Gaines to the position of CFO.
About - providing an abreviated version of the current print edition of E&MJ, WOMP is distributed throughout the world to decision makers in the global mining industry, the last week of every month.

Subscribe to E&MJ - To receive your own copy of the print edition of E&MJ, click here , and complete your details. E&MJ is available free of charge to qualified readers.

Contact - if you have views, opinons or comments or editoral that you would like to submit, we would be delighted to hear from you - click here

Top