To receive your own edition of the print version of E&MJ -
Go Here





The Reckoning for Miners Begins



As this edition was going to press, many mining companies were filing midyear financial reports or end of year financials depending on where they are headquartered. At the same time, prices for most mined commodities had declined across the board, placing miners in a difficult position. During July, gold and copper reached multiyear lows, $1,088/oz and $2.38/lb, respectively. For the week ending July 24, the world's largest gold miner, Barrick Gold, saw its market capitalization drop $2.2 billion or 17%. Similarly, Freeport-McMoRan, a large publicly held copper producer, saw $3.7 billion (or 23%) of its market cap erased during the same week. Mining companies were openly announcing plans to assess options.

The financial press pounced with outrageous headlines tied to metal prices and slowing growth in China......... read more



Steve Fiscor, Editor in Chief

KGHM Reaches Commercial Production at Sierra Gorda
KGHM announced on July 1 that phase one of the Sierra Gorda open-pit copper-molybdenum mine in the Antofagasta region of northern Chile has been operating for more than 60 days at 65% of its designed capacity. The project had been fully handed over to the operating personnel, and all major expenditures had been incurred to bring the mine to the condition necessary for a declaration........ read more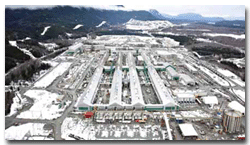 Rio Tinto Completes Kitimat Aluminum Smelter Expansion


Rio Tinto reported in early July that it was preparing to ship the first metal from its expanded, modernized Kitimat aluminum smelter on the northwest coast of British Columbia, Canada. The expansion has increased the smelter's production capacity by 48%, and Rio Tinto is now ramping up to the designed production rate of 420,000 mt/y of aluminium ingot. Cost to complete the project was approximately $4.8 billion....... read more

Top

Barrick Sells 50% Share in Zaldivar Mine for $1B


Barrick Gold Corp. announced in late July that it had reached an agreement to sell a 50% interest in the Zaldívar copper mine in Chile to Antofagasta Plc for a total consideration of $1.005 billion in cash. "The sale of 50% of Zaldívar is consistent with our strategy to create long-term value for our shareholders. By selling a stake in this noncore asset, we strengthen our balance sheet while maintaining significant exposure to a strong cash-generating operation," said Kelvin Dushnisky, co-president of Barrick..... read more

Top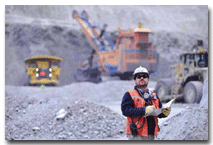 Anglo American to Implement Sweeping Changes


Announcing a loss of more than $3 billion for the first half of 2015, Anglo American said it would make moves to improve its cost structures to deal with declining commodities prices. Those changes include job reductions of more than 53,000 over the near term (6,000 corporate positions) and selling 27% of its assets. Most of those jobs will disappear as assets are sold. The company currently employs 151,000. Anglo American's share price had reached a 13-year low of $6 on Friday, July 24. Mark Cutifani..... read more
| | |
| --- | --- |
| AROUND THE WORLD - USA & CANADA | |
Mount Polley Gets Permit for Restricted Restart


The British Columbia Ministry of Energy and Mines and Ministry of Environment issued permit amendments in early July allowing Imperial Metals to undertake a restricted restart of operations at its Mount Polley copper-gold mine in south-central British Columbia. The mine had been shut down since August 2014 as a result of a massive tailings dam failure. The new permits allow processing of a maximum of 4 million...... read more
New Gold Targeting Mid-2017 Production Start at Rainy River


New Gold reported on July 20 that development activity at its Rainy River project in northwestern Ontario is advancing on schedule, with first production remaining on target for mid-2017. New Gold expects the 21,000- mt/d, combined open-pit underground operation to produce an average of 325,000 oz/y of gold over its first nine years of full production at well below industry average costs. Detailed engineering for Rainy River was on schedule and 95% complete, and the temporary accommodation facility was 80% complete. First major earthworks for the processing plant site began in May and are scheduled for completion in the fourth... read more

Top
Western Potash Planning Pilot-scale Start at Milestone


Western Potash announced on July 2 the results of a positive preliminary economic assessment (PEA) for development of a pilot-scale solution mining operation to start potash production at its Milestone property 30 km southeast of Regina, Saskatchewan. The company initiated the PEA for a pilot-scale start when it found that financing was not available to develop the large-tonnage operation described in its 2012 Milestone feasibility study. Subsequent to announcing.... read more

| | |
| --- | --- |
| AROUND THE WORLD - Latin America | |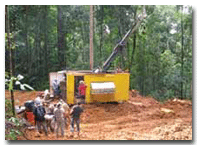 Columbus Targeting 273,0000 oz/y of Gold Production at Paul Isnard


Columbus Gold reported that a preliminary economic assessment (PEA) of the Montagne d'Or gold deposit on its Paul Isnard project in French Guinea supports average production of 273,000 oz/y of gold over the first 10 years of operation. Life-ofmine production over a period of 13 years would total 3.05 million oz. Capital costs to develop a mine on the Montagne d'Or deposit are estimated at $366 million, including a $44 million contingency. All-in sustaining costs are estimated at $711/oz of gold produced…… read more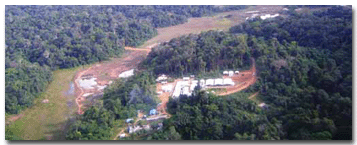 Eldorado Gold Completes Tocantinzinho Feasibility Study


Eldorado Gold has completed a feasibility study of its open-pit Tocantinzinho gold projecin Pará state, northern Brazil. The study  assumes a processing rate of 4 million mt/y through a three-stage crushing and ball mill circuit. Overall recoveries from flotation and cyanide leach circuits are expected to be 90% and 75% for primary ore and saprolite ore, respectively. Gold production in doré bullion is projected to average 165,000 oz/y over a mine life…. read more

| | |
| --- | --- |
| AROUND THE WORLD - Australasia | |

Atlas Returns to Mining at Mount Webber


Atlas Iron reported on July 1 that it has restarted mining of direct shipping iron ore at its Mount Webber mine in the Pilbara region of Western Australia. Processing was scheduled to restart by mid-July. Mount Webber, which is targeting a production rate of…. read more



Western Areas Approves Mill Enhancement Project


The board of directors of Australian nickel producer Western Areas Ltd. has approved an A$22 million mill recovery enhancement project for its Forrestania operations in southwest Western Australia. Completion of the project will increase nickel recoveries in the mill by 3% to 5% over the life of the mine and add 1,200 mt/y of nickel in concentrate to its production. Unit cash operating cost is estimated at A$2.42/lb of nickel in concentrate. The mill enhancement project …. read more

Top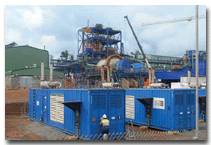 Aureus Hits Nameplate Capacity at New Liberty Gold Project
Aureus Mining reported on July 20 that the process plant at its New Liberty gold project in Liberia had reached nameplate capacity following a successful period of commissioning. The plant underwent a 24hour period of performance testing, during which it operated at a feed rate of 152 metric tons per hour (mt/h) of run-of-mine ore at a plant availability of 96%. Aureus issued a certificate of performance test completion to the engineering, procurement, construction and management (EPCM) contractor…. read more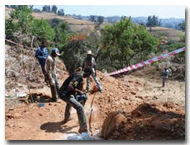 Kefi Nearing Construction Start for Tulu Kapi
Kefi Minerals has reported the results of a definitive feasibility study (DFS) of its Tulu Kapi gold project, located approximately 360 km west of Addis Ababa, Ethiopia. The study estimates total project gold production of 960,000 oz over a 13-year operating life. All-in sustaining costs are estimated at about $780/oz of gold produced. Startup capital costs are estimated at $120 million, based on use of contract mining. Kefi has been awarded…. read more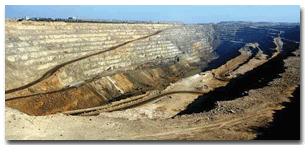 Hindustan Zinc Increases Metal Production


India's Hindustan Zinc Ltd. reported quarter mined metal production of more than 232,000 metric tons (mt), a year-on-year increase of 42%. The company said its saleable zinc, lead and silver metal production was up by 35%, 27% and 33%, respectively, for the same period. "The zinc price has held up better…. read more

Recovery Improves at Vietnam Nickel Mine
Continued operational optimization by Asian Mineral Resources (AMR) at the Ban Phuc nickel project in northern Vietnam has resulted in a further increase in process plant nickel recoveries to 86.8%, above the design target of 85%. During the June quarter, the company produced 2,033 metric tons (mt) of nickel metal, 972 mt of copper metal and 66 mt of cobalt metal in concentrate at Ban Phuc from 111,218 mt of ore mined. Nickel production was up by 16% on the corresponding period of 2014 with copper …… read more

Top
| | |
| --- | --- |
| THIS MONTH IN COAL | |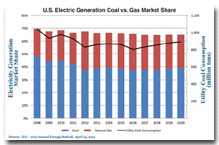 Alliance CEO Offers Encouragement


Alliance Resource Partners President and CEO Joe Craft delivered a shot of encouragement to an embattled U.S. coal industry no doubt looking for any relief it can get. Speaking to analysts during a July 28 conference call to discuss the company's second-quarter earnings—Alliance posted record coal sales …. read more

BHP Reports Solid FY 2015 Met Coal Production


In its latest quarterly report, which would be the final quarter for the 2015 fiscal year, BHP Billiton reported that its metallurgical coal production for FY 2015 increased by 13% to a record 43 million metric tons (mt). Record production and sales volumes in Queensland, Australia, were supported by the successful ramp-up of the Caval Ridge mine and continued productivity improvements. An increase in equipment and wash…. read more

WCA Calls on World Bank to Recognize Coal's Critical Role


The World Coal Association (WCA) called on the World Bank to recognize the vital role of coal in bringing electricity to people in developing and emerging economies. According to the International Energy Agency (IEA), global electricity from coal is expected to grow by around 33% to 2040. Demand for coal in Southeast Asia alone is expected to increase 4.8% a year through to 2035. "The reason for this growth is that there are very real energy needs to be met," said Benjamin Sporton, WCA chief executive. "1.3 billion people live in energy poverty. 2.7 billion people do not have clean cooking facilities and …. read more

| | |
| --- | --- |
| FEATURE - Loading Techniques | |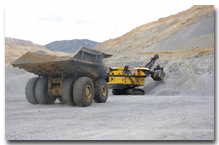 Use Technology to Boost Loading Productivity
Training the brains, eyes and hands of operators is usually the best bet for increasing loading site efficiency, but some problems lend themselves to high—and even not-so-high—tech solution

By Russell A. Carter, Managing Editor

Anyone familiar with surface mining knows the simple process of scooping up bucket loads of rock and dumping it into large trucks involves more than meets the eye. Did the truck get there in time to avoid excessive shovel idling? Is it spotted in the right position for optimal shovel cycling? Did it arrive with a ton of carry-back material stuck in the bed? Is the shovel operator placing the load properly in the body? Has there been enough time between truck arrivals and departures to allow the loader to clean the pit floor? With these and ……. read more


For more companies with products in the Loaders market -
Go Here
| | |
| --- | --- |
| FEATURE - Blasting | |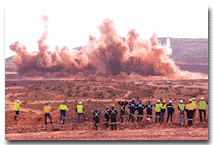 Patterns of Success


The latest products and equipment can add a higher degree of safety and efficiency to any blasting job, ensuring successful completion of mega-pattern production blasts or isolated boulder-busting

Russell A. Carter, Managing Editor

At least once a year, one or another of the world's larger mines can be expected to announce the successful completion of a record-breaking production blast. These events serve as a good reminder that, despite the significant advances achieved by explosives suppliers and their mining customers in the areas of safety, economy and productivity, there's always room for expansion and improvement. These mega blasts also highlight the philosophy that there's really no faster way to bump up production numbers than by taking advantage of the..... read more

Top

For more companies with products in the Blasting market -
Go Here
| | |
| --- | --- |
| FEATURE - Longwall Mining | |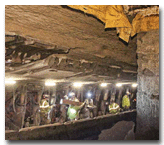 Signal Peak Energy Makes Longwall Recovery History


A western U.S. coal mine uses a cuttable concrete in a predeveloped recovery entry to remove shields

By Brad Hanson, Robert Ochsner, Dr. John C. Stankus and Dr. Xiaoting Li

Signal Peak Energy's Bull Mountains mine No. 1, located 30 miles north of Billings, Montana, USA, mines bituminous coal from the 10-ft-high Mammoth coal seam. Longwall recovery history was made here in late January by successfully mining into and recovering the longwall in a 42-ft-wide predeveloped fullface recovery entry. This longwall recovery fulfilled the Signal Peak vision to safely advance the longwall into a predeveloped recovery room without the need to stop and install any supplemental roof support. This entry was bolted, meshed, and then completely backfilled with a specially formulated, cuttable…... read more


For more companies with products in the Longwall market -
Go Here
| | |
| --- | --- |
| FEATURE - Pumps & Piping | |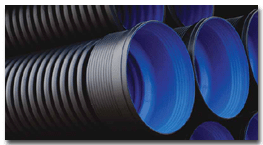 Maintaining Fluid Flows


Handling fluids is an integral part of day-to-day mining life. E&MJ looks at some of the pumping and pipeline solutions available for use in mine and mill.

By Simon Walker, European Editor

With remarkably few exceptions, every mine relies on pumps and pipes to handle a whole range of fluids. Dewatering, grouting, backfill handling, diesel, mill slurry, reagents, concentrates, cooling water, tailings—the list goes on and on. And there is no respite; pumps have to operate round the clock, delivering the correct volumes, while the pipework infrastructure has to be sufficiently robust to transfer these volumes from source to supply without risk of leakage or other failure. In both cases, materials selection can be critical, especially where there is the potential for abrasion or corrosion, or where fluids.... read more

Top


For more companies with products in the Pumps market -
Go Here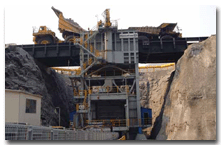 ThyssenKrupp Wins $33M IPCC Contract from Russian Producer


ThyssenKrupp Industrial Solutions has received a contract from Apatit, a subsidiary of Russian fertilizer producer PhosAgro, to supply a complete in-pit crushing and conveying (IPCC) system for an apatite-nepheline mine located near the city of Kirovsk on the Kola Peninsula in northern Russia. The contract, valued at roughly $33 million (€30 million), includes engineering, procurement, construction supervision and commissioning of the complete IPCC system…. read more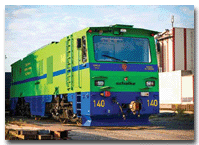 Schalke Marks Two Decades of Locomotive Sales to Codelco


German locomotive builder Schalke recently announced it had delivered a custombuilt electric loco to Codelco's Esmeralda mine at the Chilean copper producer's El Teniente underground mine complex. The latest delivery is the 22nd unit purchased for that operation by Codelco from Schalke, dating back to 1996 and starting with 72-metric ton battery/trolley hybrid locos, then…… read more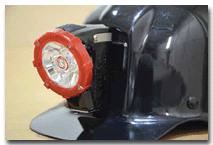 Koehler Cap Lamp Lets Miners See Better


Koehler Lighting Products' new WHEAT Gen II cordless cap lamp is intended to provide better performance by increasing miners' visual acuity, improving safety through better object and hazard recognition combined with reduced fatigue. The Gen II cap lamp targets enhanced illumination of an entire work area, giving miners maximum central and peripheral vision. It weighs 5 oz (0.14 kg), provides run time of 15 hours on a full charge…. read more

Top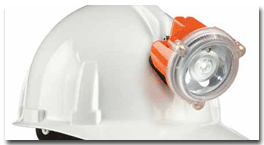 NLT's Genesis Cap Lamp Accepts Tracking Tag


Building upon the features developed for Northern Light Technologies' popular Polaris model, their second-generation cordless Genesis cap lamp offers the ability to integrate miner tracking tags while keeping the battery and light source in a single enclosure. Using the contemporary design of the Polaris, the Genesis maintains the light pattern consistent with all NLT lamps and has the same look…… read more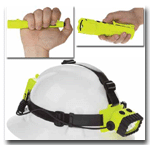 NightStick's Intrinsically Safe Lighting Choices


Bayco Products offers a line of NightStick high-visibility, rugged and Intrinsically Safe penlights, flashlights and headlamps. The NightStick XPP-5410G penlight is a compact, slim, non-recharge able unit that is Intrinsically Safe and provides powerful light output designed to illuminate tight spaces. The tail-cap switch provides momentary or constant on functionality. Power comes from two AAA premium batteries…. read more



Roobuck's Cap Lamp Bracket is Highly Adjustable


Australia-based Roobuck's Cap Lamp Bracket is designed to convert a fixedmount cap lamp into an adjustable mount, allowing wearers to move the lamp beam freely while remaining on the hat. On fixed-mount cap lamps, the beam angle is permanent because neither the bracket on the helmet nor the clip on the headpiece has a mechanism to adjust the angle. With the Roobuck Cap…. read more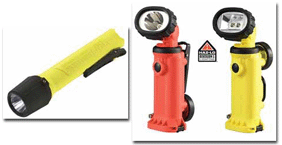 Streamlight Handheld Units Offer Lighting Options


Streamlight's 3C Propolymer HAZ-LO is an Intrinsically Safe, high performance, three C cell-powered LED flashlight. It features a tail switch for momentary or constant-on operation, integrated retained face cap lock and module polarity protection. The body is constructed of an engineered polymer resin that is said to be virtually indestructible, shock-resistant, anti-static  .…. read more

Top

Portable Work Light Rises to Illuminate


Smith Light, headquartered in Australia, offers a line of extendable portable lighting units, classified as Intrinsically Safe and constructed from rugged ABS747 material for long life. Their EX90L T2/T4 light features a shock absorbing rubber base as well as a tight-fitting rubber seal on the lid for protection, and is rated at IP65 UV and salt water resistant. The 7.75-lb unit includes a double-sided light head that tilts down to 60° and creates little or no heat, allowing….read more
SEPTEMBER 1–4, 2015: AIMEX 2015, Sydney Showground, Sydney, Australia. Contact: Web: www.aimex.com
SEPTEMBER 12–16, 2015: Electra Mining, Expo Centre, Nasrec, Johannesburg, South Africa Contact: Web: www.electramining.co.za
OCTOBER 5–7, 2015: Coal Handling and Storage, St. Louis, Missouri, USA Contact: Mining Media, Tim Fearney; Tel:(678) 822-9804; Web: www.coalhandlingshow.com
OCTOBER 29–NOVEMBER 1, 2015: China Coal and Mining Expo, Beijing, China. Contact: Web: www.chinaminingcoal.com
NOVEMBER 9-13, 2015:International Mining and Resources Conference, Melbourne Convention & Exhibition Centre, Melbourne, Australia. Contact: IMRC; Tel: +61(3) 9008 5946; Email: info@imarcmelbourne.com; Web: www.imarcmelbourne.com
FEBRUARY 21–24, 2016: SME Annual Conference and Expo, Phoenix Convention Center, Phoenix, Arizona, USA.. Contact: Web: www.smenet.org
APRIL 11–17, 2016: bauma, Messe Munchen, Munich, Germany. Contact: Web: www.bauma.de
JUNE 14–16, 2016: Euro Mine Expo, Skelleftea, Sweden. Contact: Web: www.eurominexpo.com
For a full calendar of mining industry conferences and events - click here
| | |
| --- | --- |
| WHO'S MOVING WHERE | |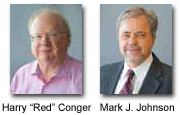 Freeport-McMoRan Inc . named Harry M. "Red" Conger president and COO-Americas and Africa mining. In this role, he will continue to have operational responsibility for the Americas and will expand his responsibilities to include FCX's Africa mining operations and the climax molybdenum business. Mark J. Johnson will continue in his present role as FCX's senior operating officer responsible for Indonesian operations as president and COO–Indonesia and will continue his present responsibilities for global mine planning.

Paul Benson has been appointed president and CEO, Silver Standard Resources. President and CEO John Smith has elected to retire, but will be available as an advisor until the end of the year. Most recently, Benson was CEO of Troy Resources Ltd.

ArcelorMittal nominated Simon Wandke executive vice president and CEO. He replaces Bill Scotting. Wandke joined the company in January 2011 as chief commercial officer of and is a member of the Group Management Committee.

Asante Gold Corp. appointed Bashir Ahmed a director and vice president of production and development for the Kubi Gold project in Ghana. Ahmed, a Ghanaian national, is a mining engineer with more than 30 years of experience in mine operations, planning, production and management. This wealth of expertise gained him the position as mine manager at Obuasi.

Corvus Gold announced it has consolidated the CEO and president positions, which will be held by founder and current CEO Jeff Pontius. This consolidation results in the departure of current President Russell Myers. Mark Reischman, Nevada exploration manager, will continue to lead the North Bullfrog exploration program.

IC Potash Corp . appointed Kay Randall "Randy" Foote as president and CEO. The company also announced that Sidney Himmel, who has been with the company since June 2006, most recently as president and CEO, has stepped down.

North River Resources appointed James Beams as an executive director. He joined the company in January and will assume the role of CEO.

Dassault Systèmes announced that Raoul Jacquand has been named CEO of its GEOVIA brand. Jacquand replaces Rick Moignard, who has retired. Prior to joining the company, he was executive vice president, geomarkets sales and marketing, at CGG.
About - providing an abreviated version of the current print edition of E&MJ, WOMP is distributed throughout the world to decision makers in the global mining industry, the last week of every month.

Subscribe to E&MJ - To receive your own copy of the print edition of E&MJ, click here , and complete your details. E&MJ is available free of charge to qualified readers.

Contact - if you have views, opinons or comments or editoral that you would like to submit, we would be delighted to hear from you - click here

Top