Mining Industry Apps
View





Mining Enters a Summer of Discontent



The tracks behind the runaway mine car known as the super cycle are littered with former mining executives and their good intentions. Hindsight is 20:20 and, with the mine car cruising downgrade at the moment, no one knows what lies in the darkness ahead. People speculate about the house of cards that is the U.S. economic recovery, a Chinese hard landing, resource nationalism in emerging markets, and recession in Europe. For the pessimists among us, the other shoe has dropped. For the committed mining crowd, these are headwinds in a secular bull market. Who knows? Maybe they should be committed.

No matter what E&MJ readers are digging out of the ground and processing in the plant, odds are the market value for that mineral has declined in the last year. In some cases, such as precious metals, prices fell dramatically during the last quarter and the industry is just now coming to......... read more



Steve Fiscor, Editor in Chief

Report: Net Profits for Top 40 Mining Companies Fell 49% in 2012
PricewaterhouseCooper's (PwC) 10th annual review of the aggregated financial results of the world's top 40 mining companies, as measured by market capitalization, shows net profits dropped 49% to $68 billion in 2012 from $134 billion in 2011. The sharp fall came despite year-on-year revenues being slightly up at about $731 billion, against $710 billion in 2011. A 246% increase in impairment charges from $13 billion in 2011 to $45 billion in 2012 was a large contributing factor to........ read more
Freeport Declares Force Majeure


Freeport-McMoRan Copper & Gold Inc. reported on June 12 that PT Freeport Indonesia had notified its customers of a force majeure event under its concentrate sales agreements for production from its Grasberg operations in Papua, Indonesia. Grasberg production was shut down following a roof collapse at a PT-FI underground training classroom and tunnel on May 14 that killed 28 people. That incident was some distance away from mine operations, and PT-FI was working toward returning to....... read more

Top
Lundin Acquiring Eagle Nickel-Copper Project


Lundin Mining and Rio Tinto announced a definitive agreement on June 14, where Lundin will purchase Rio Tinto's underground Eagle nickel-copper mine-development project on Michigan's Upper Peninsula. The agreed purchase price is $325 million in cash, consisting of $250 million plus Rio Tinto's project expenditures of approximately $75 million from January 1, until transaction closing. The transaction is expected to close in July. The Eagle mine is located 45 km northwest of..... read more

Top
Extractive Industries Reporting Transparency Draws More Attention


In mid-June, the European Parliament voted in favor of new European Union transparency and accounting directives relating to payments by companies in the extractive industries to governments. At approximately the same time, separate announcements by Canadian Prime Minister Stephen Harper and by a working group that includes the Mining Association of Canada (MAC) and the Prospectors & Developers Association (PDAC) addressed the issue of reporting standards for Canadian extractive companies..... read more
| | |
| --- | --- |
| AROUND THE WORLD - USA & CANADA | |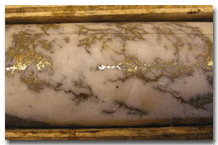 Pretium Advances Engineering Work on Brucejack Gold


Pretium Resources has reported the results of a positive, NI 43-101-compliant feasibility study of the high-grade gold and silver resources identified to date at its 100%-owned Brucejack project in northern British Columbia. The feasibility study was prepared by Tetra Tech. Pretium also noted it is continuing to advance engineering for the Brucejack project in support of the ongoing permitting process and anticipates filing its application for an...... read more
Royal Nickel Reports Positive Results for Dumont Project


Royal Nickel has reported positive results for a bankable feasibility study of its Dumont open-pit nickel project 60 km northeast of Rouyn-Noranda in western Quebec. The study considers a project having initial nickel production of 73 million lb/y, expanded in year five to 113 million lb/y for the remainder of the 20-year mine life. Cash costs net of cobalt and platinum group metal byproducts are estimated at $4.01/lb of nickel during the initial phase of production and $4.31/lb over the project life. Capital expenditure to develop the Dumont project is estimated at $1.2 billion. Royal Nickel currently.... read more

Top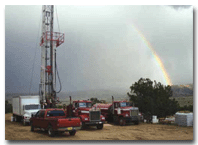 Energy Fuels Acquiring Strathmore Minerals


Energy Fuels and Strathmore Minerals have entered into a definitive agreement, where Energy Fuels will acquire Strathmore in an all-share transaction that values Strathmore at about $29 million. Energy Fuels operates the White Mesa uranium mill near Blanding, Utah. The mill is the only conventional uranium mill currently operating in the United States and has the capacity to process 2,000 st/d of uranium ore. The company also has assets located throughout the western United States, including producing mines and mineral properties.... read more

| | |
| --- | --- |
| AROUND THE WORLD - Latin America | |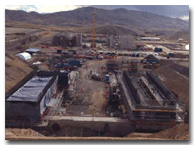 Hudbay Secures Fleet Financing


Hudbay Minerals has received a commitment from Caterpillar Financial to provide an equipment financing facility for the mobile fleet at Hudbay's Constancia openpit copper project in southern Peru. The facility will cover approximately $130 million of equipment manufactured by Caterpillar and others, subject to completion of definitive documentation. Loans pursuant to the facility are expected to have a term of six years and to be secured by the Constancia mobile fleet. Completion of the facility is expected…… read more
Kinross Walks Away from Fruta del Norte


Kinross Gold announced on June 10 that, due to failed negotiations with the government of Ecuador, it will not proceed with further development of the Fruta del Norte gold project in southeast Ecuador. "After more than two years of negotiations on exploitation and investment protection agreements for the project, the government of Ecuador and Kinross have been unable to agree on certain key economic and legal terms which balance the interests of all stakeholders," the Kinross announcement said. "Therefore, despite…. read more

| | |
| --- | --- |
| AROUND THE WORLD - Australasia | |
Vista Reports PFS and Reserve Increase for Mount Todd


Vista Gold has reported positive results for a new preliminary feasibility study (PFS) of its Mount Todd open-pit gold project in Northern Territory, Australia. The PFS evaluates two development scenarios: a 50,000-mt/d base case that develops more of the Mount Todd resource and generates a larger net present value (NPV) and a smaller, higher-grade, 33,000-mt/d alternate case that focuses on maximizing return and operating…. read more



Macmahon's CSA Mine Shaft-sinking Contract Terminated


Macmahon Holdings reported on June 5 that its contract for a major shaft-sinking project at Glencore Xstrata's CSA underground copper mine in Cobar, New South Wales, had been terminated by the client. Macmahon said it was seeking clarification as to the reasons for and consequences of the termination and would advise of the impact on its stock market guidance once details are known. The CSA project was expected to contribute approximately A$6 million of revenue …. read more

Top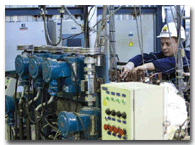 Petropavlovsk Extending Development Period for Pressure Oxidation Hub
Petropavlovsk plc announced in mid- May that it is extending by 12 to 18 months the development period for the pressure oxidation hub and related flotation plant it is building at its Malomir operations in Russia's Far East. Petropavlovsk is Russia's second-largest gold producer and is listed on the Main Market of the London Stock Exchange. The company produced 710,400 oz of gold in 2012 and is forecasting 2013 production of 760,000 to 780,000 oz from a…. read more


Oyu Tolgoi Export Startup Back on Track
Rio Tinto officials announced on June 20 that they expected to soon begin export shipments of production from the $6.2- billion Oyu Tolgoi copper-gold mine in Mongolia, after reportedly resolving differences with the government over handling of export revenues from the operation. The media, traders and government officials had earlier been invited to a ceremony at the South Gobi Desert site to witness the first exports to China, according to Reuters. But the event was canceled due to ongoing negotiations between the mine operator…. read more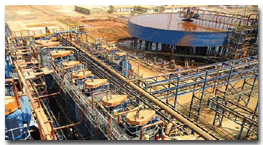 Endeavour Targeting Q1 2014 Start at Agbaou Gold


Endeavour Mining reports that construction of its Agbaou gold mine in Côte d'Ivoire is on budget and on schedule for production to begin during the first quarter of 2014. Gold production is expected to average 103,000 oz/y over an eightyear mine life. The open-pit mine and gold plant are designed to mine and treat 1.6 million mt/y of saprolite ore or 1.34 million mt/y of bedrock ore. The plant design incorporates a conventional gravity and CIL circuit for a gold recovery rate of 92.5%…. read more

South African Leaders Agree to Framework for Sustainable Mining
South Africa's Deputy President Kgalema Motlanthe chaired a meeting of leaders of mining companies, labor unions and the government's ministers of finance, labor and mineral resources on June 14, with a goal of bringing all of the parties together to work toward ensuring the sustainability of South Africa's mining industry. They emerged from the meeting with a 10-page "Draft Framework Agreement for a Sustainable Mining Industry Entered into by Organized Labour, Organized Business, and Government…… read more

Top
| | |
| --- | --- |
| THIS MONTH IN COAL | |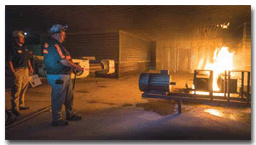 Alpha Natural Resources Opens Running Right Leadership Academy


Alpha Natural Resources opened its Running Right Leadership Academy, a comprehensive, state-of-the-art education and training facility for mine safety and operations. "The success of our company and industry starts with safety," said Kevin Crutchfield, chairman and CEO of Alpha Natural Resources. "The Running Right Leadership Academy is the culmination of years of planning and hard work, and we are proud to have brought this concept to reality. The scale and scope of the facility is the first of its kind in the industry, demonstrating our leadership and commitment to the wellbeing of our employees.
" Located in Julian, West Virginia, USA, Alpha has invested approximately $23 million into the facility and development of the curriculum, which is extensive and integrates a broad range of subject areas including technical, safety and leadership skills. It will be a resource for miners who work underground, as well as surface miners and office support personnel …. read more

| | |
| --- | --- |
| FEATURE - Plant Design | |

The Central Control Room: Improving Mine Operational Performance
Emerging technologies enable producers to apply new software systems in an integrated approach that provides usable mine- and plant-related information—not just data

By Fabio Mielli

Over the past decade, mining and mineral processing companies have utilized several different software and systems in a targeted manner to improve various aspects of individual processes and mine performance. This approach tended to focus on isolated aspects of plant performance such as process control, plant supervision, mining planning, process historians, quality control, etc. While these approaches have yielded acceptable return on investment, a greater opportunity exists for mining operations to leverage new software technologies and for the potential integration to enhance operational excellence across the entire operation, even including remote……. read more


For more companies with products in the Software Mine Planning market -
Go Here
| | |
| --- | --- |
| FEATURE - Mapping and Surveying | |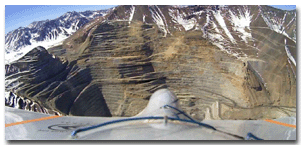 Eyes Aloft


Airborne drones extend remote sensing and interpretation capabilities

By Simon Walker, European Editor

Unmanned aerial vehicles, or UAVs, have become a fairly regular feature of news broadcasts, albeit in a military context rather than for mining and exploration. Nonetheless, the ability of these mini-aircraft to operate under distant (and sometimes very distant) control in a hostile environment has shown just how useful they can be, a fact not lost on the remote sensing industry for civilian applications as well. UAVs have already done brief flypasts in E&MJ twice this year, in our January article on digital solutions for mine mapping (pp.40–43) and in the slope-stability monitoring feature in May (pp.32–41). As noted there, the main strengths of the technology lie in using UAVs to monitor changes in profiles and volumes, to gather data that can then be used back in the office to calculate rock tonnages moved, and to update mine plans without the need for surveyors to spend valuable time regularly undertaking repetitive measurements... read more

Top

For more companies with products in the Geotechnical Services market -
Go Here
| | |
| --- | --- |
| FEATURE - Diesel Engines | |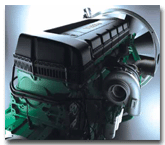 Highlighting Diesel Technology


This year's bauma trade show in Munich, Germany, offered engine builders a showcase for the latest technologies, ready to meet the next stage in emissions-control requirements.

By Simon Walker, European Editor

With the latest deadline in the current round of emissions-control tightening just around the corner, the world's dieselengine manufacturers have been working to develop and verify the technologies needed to meet the new requirements. Not, of course, that this is a bad thing—the hazards posed to health and safety (and from time to time, visibility) by "dirty diesels" are largely a thing of the past. Modern technology produces engines that are much cleaner and, most importantly in an environment where fuel prices continue to rise, much more fuel-efficient. It is perhaps natural for industry-watchers to focus on the top end of the market when looking at engine technology. After all, big haulers, loaders and dozers need big engines, and it is easy to be carried away by the sheer size and power capabilities of a piece of machinery that can output upward…... read more


For more companies with products in the Engines market -
Go Here
| | |
| --- | --- |
| FEATURE - Aimex Preview | |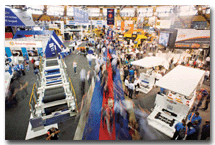 AIMEX Returns to Sydney in 2013


Vendors from around the world gather at Olympic Park to showcase new tools and services for Australian miners

By John Miller, Australian Editor

The Asia Pacific's premier mining exhibition AIMEX is returning to Sydney's Olympic Park in August, with a focus on innovation to help delegates make efficiency improvements and lift productivity in the face of softening global resources prices. Organizers are expecting more than 600 exhibitors to showcase the latest in mining equipment, products and services from August 20-23. According to Reed Mining Events, the show is growing exponentially with more than 17,000 visitors going through the turnstiles for the 2011 event, an increase of 40% over the previous exhibition. The 2013 event is the first biennial event with..... read more

Top

| | |
| --- | --- |
| APPS | |
Current and active 'Apps' from the mining market.
Sandvik Mining

- Offering Guide

Sandvik Mining offering to mining customers, showing the depth of our product range, as well as its functionality and suitability to the mining processes.
When you explore this Offering Guide, you will see not only the breadth of the line, but also the many ways our products and services work together to give you a synergistic effect.

Be inspired, get updated and stimulated.

Get the App - Go Here


Grindex

- Toolbox

Grindex Toolbox, for hand held devices, provides a range of features to support a quick and easy selection of Grindex pumps as well as identification of Grindex original spares.
With this app you get a very convenient access to the wide range of Grindex offerings.

The application offers several powerful and easy to use functions: Pump selection, Spare parts identification, Cart function and Grindex Pumps school
All major languages are supported.

Get the App - Go Here


Sandvik Mining

- Solid Ground

Read the re-imagined and re-designed digital version of Solid Ground, the international business and technology magazine from Sandvik Mining.
It contains all the same content as the print magazine, along with special Ipad-only features. Solid Ground brings a global perspective on business and technical applications to everyone who enjoys new visions and product excellence.

Be inspired, get updated and stimulated

Get the App - Go Here


Sleipner

- Benefit Calculator

PThe Sleipner benefits calculator is an innovative tool that just with a few steps gives you the opportunity to calculate the benefits of using the groundbreaking Sleipner System in your mine. This powerful tool will provide you with information such as increase in production, fuel savings, reduction in CO2 emissions and all the other benefits you get out of the Sleipner System.

Get the App - Go Here


Sandvik Mining



Sandvik Mining is a leading global supplier of equipment and tools, service and technical solutions for the mining industry.
The Sandvik Mining app provides you with the latest information and news about the company and its wide product range.
It also features contact information for Sandvik Mining offices around the world.

Get the App - Go Here

For more details on our Apps listing or details on how to list your App - Go Here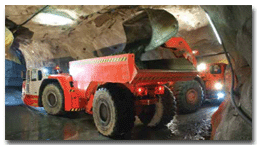 New Diesels Deliver Clean Power to Underground Mines


Sandvik, one of the leading suppliers of heavy machinery to the mining industry, is teaming with its engine supplier, Volvo Penta, to achieve major reductions in NOx and DPM emissions from their loaders, haulers and other machines. "We share with Volvo Penta a strong corporate commitment to protecting the environment and worker health. Although the international clean-air regulations provide a certain level of flexibility in meeting the new EPA Tier 4 standards…. read more

Atlas Copco Goes 'Green' for Improved Underground Air Quality


Mining equipment supplier Atlas Copco recently noted that energy supply is one of the biggest challenges currently facing the underground mining industry as mines all over the world step up their efforts to cut costs and increase efficiency. The spiraling price of diesel to fuel underground equipment is the biggest "villain," closely followed by the soaring cost of energy to…… read more
Fiber Optic Cables Keep Mine's Rock Burst Monitor System Online


Rock burst—a spontaneous, violent fracture of rock that can occur in deep mines—is a serious hazard. It occurs when underground excavation relieves neighboring rocks of tremendous pressure, which can literally cause the rock to explode as it attempts to re-establish equilibrium. Miners are killed worldwide each year from this geologic phenomenon. U.S. Silver & Gold's Galena mine, located in Wallace, Idaho, USA, is a…. read more

Top




Normet Buys D-Bolt Developer DRS


Finnish underground mining and tunneling equipment specialist Normet Group Oy recently acquired Dynamic Rock Support (DRS) AS, another Nordic company that will enable Normet to offer enhanced rock reinforcement solutions via DRS's new generation, energy-absorbing D-Bolt system. DRS is based in Trondheim, Norway, and has subsidiaries in Australia and Canada. According to DRS executives, the company's main focus has been on providing reliable technology that ensures safety and provides cost savings for underground mines, particularly where challenging ground conditions involve .…… read more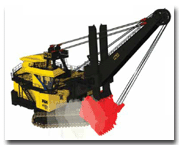 System Helps Shovel Operators Avoid Track Damage


Joy Global says its newly introduced Track Shield Collision detection and mitigation system is the first dipper-to-track collisionavoidance technology solution available for electric mining shovels, for which repeated dipper-track strikes are a major contributor to reduced crawler shoe life and structural cracking. This condition results in unplanned and unbudgeted shoe, pin and hardware replacements. Long term, it can also mean more costly repairs to crawler frames and carbody structures…. read more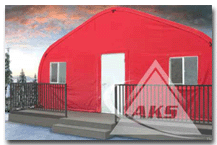 Worksite Buildings Offer Many Options


Alaska Structures says its new Denali Building System combines the spacious interior of a fabric building with the privacy and comfort of traditional modular buildings. Its Denali line was developed to provide workforce housing and office solutions to mining, exploration and construction industries, filling a gap that existed between soft-walled shelters, hard-wall trailers and metal "flat packs." The buildings are 24 ft wide and 73.5 ft or 136.5 ft long (7.3 m wide by 22.4 m or 41.6 m long), with an interior hard…. read more

Monitor Conditions Inside/ Outside Refuge Chambers


U.K.-based Trolex Ltd. has developed an intrinsically safe monitoring system designed specifically for underground miner refuge chambers. According to the company, these systems allow miners to check conditions both inside and outside the chamber while awaiting rescue, providing the capability to decide whether it is safer to stay put or begin their escape. In a fixed refuge chamber system, Trolex employs its Sentro 8 and Sentro 1 integrated monitoring station with intelligent, interchangeable sensing modules. A master Sentro 8 system .…. read more

Top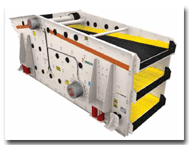 Screen Provides Improved Capacity, Reliability and Safety


Metso's latest high-energy elliptical motion horizontal screen, the model ES, is claimed to provide increased uptime and safer maintenance, while delivering up to 25% more screening capacity compared with a conventional screen of the same size. The two unbalanced shaft lines in the Metso ES rotate in opposite directions, generating a high-energy elliptical motion with a selfsynchronization design. The ES also features a robust deck frame design, with no welding….read more
AUGUST 11–15, 2013: 23rd World Mining Congress, Montreal, Canada. Contact: Canadian Institute of Mining, Metallurgy and Petroleum; Tel: 514-939-2710, ext. 1309; E-mail: wmc-secretariat@wmc-expo2013.org; Web: www.cim.org
AUGUST 20–23, 2013: AIMEX 2013 Asia-Pacific's International Mining Exhibition, Sydney, Australia. Contact: Reed Exhibitions Australia; Tel: 61 2 9211 7544; E-mail: aimex@reedexhibitions.com.au; Web: www.aimex.com.au
SEPTEMBER 4–6, 2013: China International Mining Expo 2013, Beijing, China Contact: Beijing Hiven Exhibition Co. Ltd.; Tel: 86-10-6863 8450; E-mail: information_bj@163.com; Web: www.bjminexpo.com
SEPTEMBER 11–12, 2013: EuroMining 2013, Tampere, Finland. Contact: Tampere Trade Fairs/Mikael Wänskä; Tel: 358 207 701 230; E-mail: mikael.wanska@tampereenmessut.fi; Web: www.euromining.fi
SEPTEMBER 16–20, 2013: Extemin, Lima, Peru Contact: El Instituto de Ingenieros de Minas del Perú; Tel: (51 -1) 349 4262, ext 352; E-mail: perumine@iimp.org; Web: www.iimp.org.pe
SEPTEMBER 16–20, 2013: XV International Congress for Mine Surveying, Aachen, Germany. Contact: RWTH Aachen, Institute for Mine Surveying; Tel: 49 241 80 95687; Fax: 49 241 80 92150; Web: www.ism-germany-2013.de
SEPTEMBER 23–26, 2013: Exposibram, Belo Horizonte, Brazil Contact: Kallman Worldwide Inc.; Tel: 201-251-2600 ext. 127 or 56 2 843 3300 ext.3303; Web: www.kallman.com
OCTOBER 1–3, 2013: Minex Russia 2013, Moscow, Russia. Contact: Irina Yukhtina; Tel: 44 (0)207 520 9341; Fax: 44 (0)207 520 9342; E-mail: ira.y@minexforum.com; Web: www.minexrussia.com
For a full calendar of mining industry conferences and events - click here
| | |
| --- | --- |
| WHO'S MOVING WHERE | |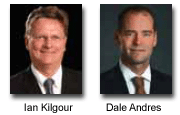 Teck Resourceshas appointed Ian Kilgour executive vice president and COO. Since February 2011, he has served as Teck's senior vice president, coal. The company has appointed Dale Andres senior vice president, copper. Andres joined Teck in 1995 and most recently held the position of vice president, copper strategy and North American operations. He succeeds Roger Higgins, who is retiring.
Dominion Diamond Corp. has appointed Chantal Lavoie president and COO of Dominion Diamond Ekati Corp.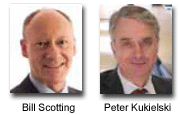 ArcelorMittal has appointed Bill Scotting chief executive of Arcelor- Mittal Mining. Peter Kukielski, who has been chief executive since December 2008, is leaving the company.

Goldcorp Inc. has appointed Charlene Ripley executive vice president and general counsel .

Fairmount Minerals has appointed Jennifer Deckard president and CEO. She is replacing Chuck Fowler who is retiring. Fowler will continue as a director and as chairman of the Executive Committee of the Fairmount Board.

The Mining Association of Canada (MAC) announced that Zoë Yujnovich , president and CEO of Canada's largest iron ore producer, the Iron Ore Company of Canada, has been elected chair of MAC for a two-year term. She is the association's first female chair in its 78-year history. She replaces Ian Pearce, former CEO of Xstrata Nickel, who served as chair from June 2012 until his resignation from Xstrata Nickel in May 2013. Yujnovich has been an active member of the MAC board of directors and Executive Committee since 2010 as first vice chair.

Fernando Alanis , CEO of Industrias Peñoles, S.A.B. de C.V., the world's largest producer of refined silver, based in Mexico, has been elected president of the Silver Institute by its members. He succeeds Geoff Burns, president and CEO of Pan American Silver Corp., whose term as the Silver Institute's president ended May 31. Mitchell Krebs, president, CEO and a director of Coeur Mining, has been elected vice president of the Institute, succeeding Alanis in this role.

Austmine Chairman Alan Broome was recently awarded the Austmine Life Membership Award in recognition of his outstanding contribution to the Mining Equipment, Technology and Services (METS) sector and for his longstanding leadership of Austmine as chair for the last 22 years. Broome is a metallurgist with more than 40 years of experience in the metals, mining and energy industries. He is a director and chair of a number of Australian mining technology companies. He also sits on the Minerals Sector Advisory Council of the CSIRO and is a director of the New Zealand Coal Association. In 1999, Alan was awarded the Westpac/Institute of Export award for contributions to Mining and Mining Services; in 2000 the Order of Australia (AM) for services to Mining and in 2005 he was awarded the AusIMM President's Award for contributions to the development of the Australian mining supply sector.
About - providing an abreviated version of the current print edition of E&MJ, WOMP is distributed throughout the world to decision makers in the global mining industry, the last week of every month.

Subscribe to E&MJ - To receive your own copy of the print edition of E&MJ, click here , and complete your details. E&MJ is available free of charge to qualified readers.

Contact - if you have views, opinons or comments or editoral that you would like to submit, we would be delighted to hear from you - click here

Top