Minexpo 2012 - Invitations





Protests in Peru Turn Violent



At least five people were killed and many others injured during violent protests against mining activities in northern Peru during July. Environmental activist Marco Arana, a priest and one of three leaders of the movement, was briefly detained by authorities. Peruvian President Ollanta Humala called for a State of Emergency, which has now been extended.

Three civilians died from gunshot wounds July 3, 2012, in the city of Celendín during a confrontation between protesters and police and army units outside the city hall. More than 30 other civilians were injured, several of them reportedly with bullet wounds, according to local media reports.

For several months, Peruvians have been protesting against Minera Yanacocha's Conga project. Local media reported the violence July 3 began when a group of construction workers were protesting non-payment of wages for a school......... read more



Steve Fiscor, Editor in Chief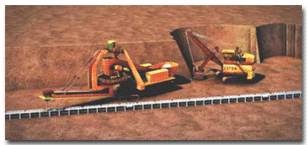 Vale Obtains Environmental License for S11D, Moves Closer to Construction
Vale reported in late June 2012 that it has obtained the preliminary environmental license for its S11D iron ore mine development project in the Carajás region of Brazil. The project has a nominal capacity of 90 million mt/y of iron ore at an average grade of 66.48% iron and low concentration of impurities. It is the largest mine development project in Vale's history. An estimated $8.039 billion will be........ read more
Iron Ore Miners Producing Record Rates at Mid-year


Iron ore miners Vale, Rio Tinto, BHP Billiton and Fortescue Metals all issued production reports during the week of July 16. All were producing at record rates at mid-year 2012, and all continue to pursue plans for future production increases. Vale: Vale produced 150.5 million mt of iron ore during the first six months of 2012, down slightly from 151.8 million mt produced during the first six months of 2011; however, during the second-quarter, production totaled 80.5 million....... read more

Top
Turquoise Hill is Ivanhoe's New Name


Shareholders of Ivanhoe Mines approved the change of the company's name to Turquoise Hill Resources Ltd. at the company's annual meeting June 29, 2012, following through on an announcement made May 15. Turquoise Hill is the English translation of the name of the company's Oyu Tolgoi copper-gold-silver project in the South Gobi region of Mongolia. The Turquoise Hill Resources name was expected to become effective on or about August 1, 2012. Turquoise Hill's new trading symbol on the Toronto Stock Exchange, the New York..... read more

Top
Gold Discoveries not Keeping Pace with Mined Production


Metals Economics Group (MEG) has released a study titled Strategies for Gold Reserves Replacement: The Costs of Finding and Acquiring Gold, which reports that 99 significant gold discoveries (defined as a deposit containing at least 2 million oz of gold) have been reported for the 1997-2011 period, containing 743 million oz of gold in reserves, resources, and past production as of year-end 2011. Assuming a 75% resource-conversion rate and a 90% recovery..... read more
| | |
| --- | --- |
| AROUND THE WORLD - USA & CANADA | |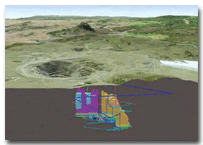 New Gold Starts Production at New Afton


New Gold's New Afton mine reached commercial production, defined as 30 days of operation at 60% of capacity (6,600 mt/d), on August1, 2012. The New Afton mine is an underground block cave operation designed to produce 4 million mt/y of copper-gold ore for processing through a mill and flotation concentrator. New Gold Inc. started processing ore at its New Afton project in British Columbia on June 28, 2012. The New Afton project is located approximately 350 km northeast of Vancouver and 10 km west of the city...... read more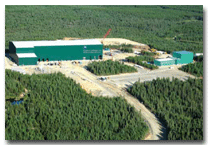 Canada Lithium Receives Mining License


Canada Lithium Corp. reported in early June 2012 it has received the mining license for its open-pit Québec Lithium Project from Québec's Ministère Des Ressources Naturelles et de la Faune. Canada Lithium also reported the project continues to meet critical-path schedule dates and remains on target for the C$207-million capital cost. Commissioning of the mine and spodumene processing plant is anticipated at the end of 2012, with production of first lithium carbonate at the end of the first quarter of 2013.... read more

Top
Stillwater Submits Marathon EIS


Stillwater Mining announced on July 2, 2012, that it has submitted the Environmental Impact Statement (EIS) for the Marathon platinum group metalscopper project in northwest Ontario to a joint Canadian federal and Ontario provincial review panel. The project is located near the north shore of Lake Superior about 10 km north of the town of Marathon. Stillwater owns 75% of the project; Mitsubishi Corp. owns the remaining 25%.... read more

| | |
| --- | --- |
| AROUND THE WORLD - Latin America | |
PanTerra Reprocessing Historic Pueblo Viejo Tailings


PanTerra Gold reported in early July that the Albion oxidation circuit at its Las Lagunas project for reprocessing highgrade refractory tailings from the historic Pueblo Viejo mine in the Dominican Republic was approaching design oxidation levels. The oxidized slurry is treated in standard carbon-in-leach (CIL) tanks; the gold and silver are stripped from the carbon; and doré bars are produced to complete the process. The Pueblo Viejo…… read more
Tunneling Begins for Access to Chuquicamata Underground


A ceremonial first blast was fired July 6, 2012, to initiate the tunneling that will provide access for development of an underground block-caving operation beneath Codelco's Chuquicamata open-pit that has been mined in northern Chile since 1915. The underground mine will extend mining operations at Chuquicamata for at least another 40 years. The principal access tunnel to the Chuquicamata underground mine will be 7.5 km long. Development will include five ventilation intake ramps and two exhaust ramps. Horizontal and vertical…. read more

| | |
| --- | --- |
| AROUND THE WORLD - Australasia | |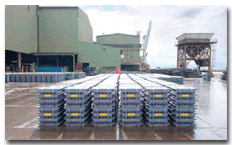 Nyrstar Considering Redevelopment of Port Pirie Smelter


Nyrstar responded to media speculation in Australia in mid-July regarding a potential redevelopment of the company's Port Pirie smelter in South Australia and related confidential discussions between Nyrstar and the South Australian state and Australian federal governments. Discussions are ongoing, a Nyrstar statement said; however, media reports did contain outdated information and a number of inaccuracies that Nyrstar sought to correct. Nyrstar is in the early stages…. read more



ERA Studying Ranger 3 Deeps Development


Energy Resources of Australia (ERA) has initiated an A$57-million prefeasibility study of the potential Ranger 3 Deeps underground mine at its Ranger uranium operations 260 km east of Darwin in Australia's Northern Territory. The study is scheduled to run from 2012 until 2014. The Ranger 3 Deeps orebody is located adjacent to ERA's Pit 3, which is nearing the end of its operating life. Stockpile mining will be the mill's sole source of feed from 2013 onward. Potential underground mining is tentatively forecast to begin in 2015 …. read more

Top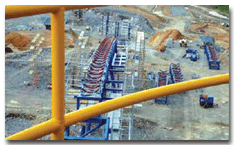 OceanaGold Signs Didipio Concentrate Offtake Agreement
OceanaGold reported in mid-July 2012 the signing of a Heads of Agreement with Trafigura in relation to the sale and purchase of copper-gold concentrate from Oceana's Didipio project, located about 270 km north of Manila on Luzon island in the Philippines. Trafigura is a commodity trader that specializes in the supply and transport of concentrates and owns and operates concentrate storage facilities in China and worldwide that support its trading activity. The key terms of the offtake agreement are: Oceana will sell 100% of Didipio's copper- gold concentrate production to Trafigura at competitive terms and conditions…. read more


Positive Prefeasibility Study for Agi Dagi and Kirazli
Alamos Gold has reported a positive prefeasibility study for its 100%-owned Agi Dagi and Kirazli gold projects on the Biga Peninsula in northwest Turkey. The projects are located about 19 km apart and would be developed as separate open-pit, heap leach operations; however, the prefeasibility study treats them as a single development project. The study assumes that a contract miner will be hired. The mine plans calls for the delivery of 30,000 mt/d of ore to the crusher at Agi Dagi and 15,000 mt/d to the crusher at Kirazli. Mining activity after the pre-production periods will be for approximately seven years at Agi Dagi and five years at…. read more



Tiger Resources Begins Exporting Kipoi Concentrate


Tiger Resources has shipped the first copper oxide concentrate under an export sales agreement to deliver concentrate from the Kipoi copper project in Katanga province, Democratic Republic of Congo (DRC) to the Chambishi copper smelter in Zambia. The contract with Chambishi is for a minimum of 30,000 mt of copper concentrate at an average grade of 25% copper content from the Kipoi Stage 1 heavy media separation plant. The Kipoi project is located in the central part of the Katanga copper belt, 75 km northwest of Lubumbashi, the capital of Katanga province. Tiger Resources…. read more

Resolute Undertakes Expansion at Syama Gold
Resolute Mining has begun construction of a major expansion of its flagship Syama gold mine in Mali, including an expansion of the existing sulphide open pit and establishment of a parallel 1-million mt/y oxide processing circuit. The expansion will increase average annual production at Syama to 270,000 oz/y at cash costs of $720/oz over the first nine years of operation and will extend Syama's mine life to 15 years. Syama produced 85,362 oz of gold during its 2011 fiscal year ended June 30, 2011, and 102,932 oz during the nine months to March 31, 2012. Initial capital for the Syama.…… read more

Top
| | |
| --- | --- |
| THIS MONTH IN COAL | |
Peabody, Kinder Morgan Sign Export Agreements


Peabody Energy and Kinder Morgan Energy Partners announced long-term agreements to secure and expand the Gulf Coast export platform for Peabody's Colorado, Powder River Basin and Illinois Basin coals. Under the multi-terminal agreements, Peabody would gain additional access to export coal at Kinder Morgan's Deepwater Terminal and Houston Bulk Terminal (HBT) near Houston, Texas, and its International Marine Terminal (IMT) in Myrtle Grove, La., through 2021 and 2020, respectively. This would increase Peabody's Gulf Coast export capacity to approximately 5 million to 7 million tons of coal per year between 2014 and 2020 …. read more

Anglo American Buys Met Coal Interest in Mozambique


Anglo American has agreed to acquire a 58.9% interest in the Revuboè metallurgical coal project in Mozambique from the Talbot Estate for $555 million in cash. The Revuboè project is a joint venture that includes Nippon Steel (33.3%) and POSCO (7.8%). Revuboè has a reported JORC resource of 1.4 billion metric tons (mt) of surface mineable hard coking and thermal coal. Anglo believes that as much as 6 million to 9 million mt/y could be exported …. read more

Patriot Coal Files for Chapter 11 Bankruptcy
Patriot Coal Corp., a large U.S. coal producer, announced it and substantially all of its wholly-owned subsidiaries have filed voluntary petitions for reorganization under Chapter 11 of the U.S. Bankruptcy Code in the Bankruptcy Court for the Southern District of New York. Chapter 11 gives companies a chance to restructure rather than close. "The coal industry is undergoing a major transformation and Patriot's existing capital structure prevents it from making the necessary …. read more
| | |
| --- | --- |
| FEATURE - MINExpo Preview | |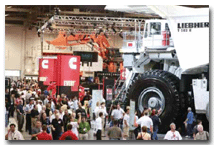 MINExpo 2012 Preview
Las Vegas hosts the world's largest exposition for mining and mineral processing

By Steve Fiscor, Editor-in-Chief and Gina Tverdak-Slattery, Associate Editor

Every four years, the U.S. National Mining Association (NMA) holds MINExpo INTERNATIONAL, the world's largest exposition for the mining and mineral processing sectors. The event will take place September 24-26, 2012, at the Las Vegas Convention Center. As far as exhibit space, the show is currently sold out. More than 1,800 companies will display equipment and discuss services on more than 850,000 sq ft of exhibition space; in 2008, 1,224 exhibitors occupied 600,000 sq ft. To accommodate all of the new companies pursuing the mining business, the NMA contracted for more space in the South Hall. "This is the first time we have used the South Hall," said Moya Phelleps, senior vice president for membership services, NMA. "Traditionally, MINExpo took place in the North and Central Halls……. read more

| | |
| --- | --- |
| FEATURE - Autonomous Mining | |
The Drivers of Autonomy


Both underground and on surface, autonomous mining machines are becoming increasingly attractive

By Simon Walker, European Editor

As with many other areas of technology, the increase in sophistication in mining machinery can be measured as a timeline. From manual to mechanization, then to automation and now, increasingly, various levels of autonomy whereby the individual machine (or fleet of machines) does not need direct, handson human supervision to perform highly complex routines.The incentives for increasing levels of autonomy are varied, depending on the mine type and geographical location, but essentially boil down to two main drivers: removing people from potential hazards, and overcoming shortages of skilled personnel. In general terms, the safety aspect is more significant in underground operations, while attracting trained operators to work long shifts is a major headache for companies who have surface mines in remote locations—as in Western Australia's iron-ore industry..... read more

Top

For more companies with products in the Simulators market -
Go Here
| | |
| --- | --- |
| FEATURE - Sustainable Development | |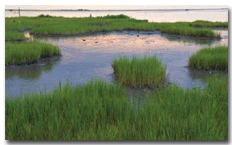 The Growing Popularity of Sustainable Mine Reclamation


Companies may reap potential rewards by considering the Triple Bottom Line business model, which bolsters sustainability through financial prosperity, environmental stewardship and social responsibility

By Wendy Schlett

The concept of sustainability continues to gain traction in every industry, including mining. Even though mining typically brings up ideas that conflict with the tenets of sustainability, specifically extracting non-renewable resources from the earth, it is becoming more and more possible to reconcile the two. Sustainable mine reclamation ensures that the surface of the earth is not left to rejuvenate itself, thereby mitigating potentially contaminated and unusable land that previously lay fallow for ages by past mining reclamation practices. Now, new uses for mined land are being considered before mining even commences, and more opportunities and emphases are being placed on thinking about these future uses with sustainability in mind…... read more

| | |
| --- | --- |
| FEATURE - Transportation | |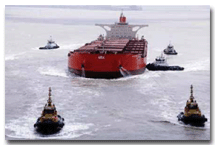 China Ship Congestion


How So Many Capesize Ships Got Locked Out of China's Ports

By David Gambel

There was a great deal of excitement the first week in June when it was reported that more than 30 Panamax and Capesize ships were floating off the coast of China with unsold cargoes. For the coal and ore brokers and others that had not been paid, it was panic time. There would be sleepless nights and lunchless days as they tried to sell their cargoes to the Chinese, Koreans, Indians, Italians, or anyone else that would take them. It is unclear whether this was a case of southeastern Chinese utilities arbitraging imports with domestic production from northern China, if it was a symptom of the continuing battle between Chinese shipowners and Vale, or some of each. Coal was important, but iron ore shipping was wagging the dog..... read more

Top


For more companies with products in the Transportation market -
Go Here
| | |
| --- | --- |
| Minexpo 2012 - Invitations | |
Every four years the mining world puts on its finest and takes itself off to the Las Vegas Convention Center
for Minexpo to present to the world the newsest and latest developments the industry has to offer.
The companies below would like to personally invite you to visit them at the show.
MINExpo 2012

September 24-26 2012

Mining Media International
Magazines, Directories and Shows serving the hard rock, coal, aggregate, construction and recycling industries. If these are your markets, we have a prduct for you. Come and say hello, we would love to tell you our story.
Booth: North Hall 1665


PLS Logistic Services
PLS Logistics Services, the leader in industrial logistics management, is excited to be a sponsor and exhibitor at the 2012 MINExpo.  We provide customized outsourced logistics solutions and freight brokerage services, shipping over one million loads annually across all major freight modes.  No other logistics provider has the flexibility when it comes to experience, resources, and technology to deliver improvements to your supply chain.  You can benefit immediately from significant cost savings as you leverage the capacity that PLS delivers through our broad transportation network.
Stop by our booth to learn firsthand what PLS can offer you and how we can meet your needs.
Booth: South Hall 25115

Mining Information Systems (MIS)
Specialising in the development, implementation and management of information and reporting systems for the resources sector. For more than 15 years, MIS has been designing and implementing software systems globally, utilising proven IT technologies and achieving excellent results in a timely and cost-effective way. Come and see us in the Australian Pavilion for a chat and a live demonstration.
Booth: North Hall 1275

EMESRT - Earth Moving Equipment Safety Round Table
Aims to- 'Accelerate the development and adoption of leading practice designs for mining and exploration equipment'.
By engaging with Original Equipment Manufacturers (OEM), EMESRT, comprising some 14 global mining companies, improves the understanding of design issues that cause harm to operators and maintainers of mining and exploration equipment.
EMESRT is fast gaining global recognition as a significant voice for the mining industry about equipment design issues as it begins to succeed in facilitating changes in design, design processes and marketing by OEMs.
Visit us in the North Hall or come along to our one of our Workshops on Wednesday 26th (N101).
Stand: North Hall L10

Baja Designs
Baja Designs has been supplying leading edge lighting solutions since 1992.  We have always been at the forefront of lighting technology, releasing our first HID light in 1998 and our first LED light in 2007.  Our engineers have been lifelong racers of off road motorcycles, trucks and buggies including racing in 17 Baja 1000 races.
In addition, they have worked closely with many of the world's top off road racers to fine tune our lights.  They have also tested lights extensively with the Navy Seals to ensure that our IR lights increased their situational awareness and were rugged enough for SOCOM needs. They use industry standard tools such as SolidWorks, Optisworks, LT Spice, ORCAD and 3D printing to develop products.
This experience, combined with top notch education, means that we make lights that have the optics and durability that you need to maintain productivity even in the harshest conditions.
Stand: South Hall 24094

FELUWA Pumps - Excellence in Pumps for the Mining Industry
At the heart of unique MULTISAFE pumps are two hose-diaphragms which are arranged one inside the other. They fully enclose the linear flow path of the fluid and create double hermetic sealing from the hydraulic drive end. Both hose-diaphragms are actuated by hydraulic fluid and subject to pulsating action, comparable with that of a human vein.
In metallurgical plants, FELUWA MULTISAFE pumps are successfully applied for autoclave feeding, sulfuric acid, thickener underflow, choke water, seal water make-up, slurry pipelines, tailings disposal or mine dewatering, for example.
Visit us in the South Hall and see MULTISAFE   pumps in operation.
Stand: South Hall 26056

For more information on Minexpo Invitations - Click Here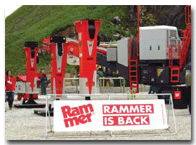 Sandvik at Hillhead: Rammer Returns


Sandvik's exhibit at this year's Hillhead quarrying and recycling show in the U.K. included crushers, screens, screening media, a DTH drill and the return of the Rammer brand name for the company's range of hydraulic breakers and ancillary equipment. And, the suggestion was made, that could be the first in a new focus on some of the strong brand identities that attracted customer support in the past, but were subsequently subsumed within Sandvik's corporate structure. Mobile equipment on display included the QH331 cone crusher, QI240 impact crusher, and QJ241, QJ341 and UJ440 jaw crushers …. read more

Atlas Copco India Secures Equipment Deal with HZL


Atlas Copco has received orders valued at more than €13 million ($15.8 million) from Hindustan Zinc Ltd. in the first quarter of 2012—representing one of the largest underground mining contracts ever won by Atlas Copco's India business group. Atlas Copco will deliver a total of 24 machines which includes face drilling rigs, long-hole drilling rigs, a bolting rig, loaders and trucks. For the company's Simba 1254 and Simba 1354 long-hole rigs, 15-mt ST1530 Scooptram, 50-mt…… read more
Aker Wirth Targets Russian Market Expansion


Roadheader and tunneling equipment manufacturer Aker Wirth has expanded its presence in the Russian-speaking market by providing local contacts for existing and prospective customers at a facility in Moscow that is jointly shared with its parent company, Aker Solutions. "It is precisely with the Russian-speaking countries where we see a huge market potential, both in mining and in foundation," said Hans Greve, vice president of mining and construction at Aker Wirth…. read more

Top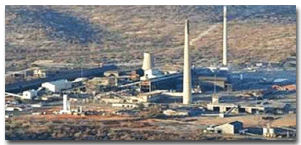 ABB to Manage Plant Maintenance at Tsumeb Custom Smelter


ABB has been awarded a five-year full service contract with Namibia Custom Smelters (NCS) to manage and improve all maintenance activities at NCS's copper smelting and converting plant in northern Namibia. The full service total plant maintenance agreement included the transfer of NCS maintenance and reliability staff to ABB as of July 1, 2012. ABB's Full Service model, which encompasses the complete management and operation of a plant's maintenance function, development and implementation of expert measures to improve productivity and equipment reliability, will be employed at NCS .…… read more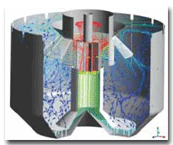 Unveiling FLSmidth's SuperCell 600


FLSmidth reports that its 600 Series SuperCell, the latest development in the company's portfolio of flotation technology, provides active cell volumes in the range of 600-660 m3. "With the increasing demand for larger flotation cells, FLSmidth has invested in research and development to create these large SuperCells," said Peter J. Flanagan, Non-Ferrous Division executive vice president. "The SuperCells will help increase efficiencies while reducing capital expenditures."…. read more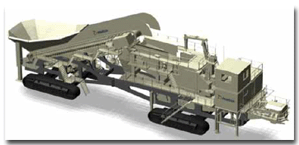 World's Largest: Metso Jaw Plant, FLS Ore Drying System


Metso said it will supply what is claimed to be the world's largest fully mobile, track-mounted crushing plant to the new Altay Polimetall LLP copper mine in Kazakhstan for use as a primary in-pit crushing facility. In addition to the tracked crusher plant, included in the contract— valued at more than €11 million ($13.4 million)—are a large mobile feeding and conveying system to transport crushed copper ore for further processing, along with installation supervision and training. The system is scheduled for delivery in late 2013…. read more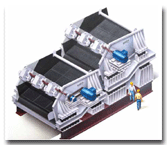 Large Vibrating Screen Handles High Production Demands


W.S. Tyler says its XL-Class vibrating screen combines advanced drive technology with a wide body to offer better screening action and more throughput. Larger than any other vibrating screen from W.S. Tyler, the XL-Class is intended for high tonnage production rates, and features exciter drive technology that ensures smooth operation and high uptime. The linear stroke is generated by counterweights mounted on two machined shafts that spin in opposite directions via two heavy-duty spur gears attached to an iron casting that mounts to the exciter bridge. The bridge is the main exciter support and transmits dynamic force through the entire structure. In addition to better operation, the exciter design increases bearing life up to 50,000 hours, according to the company .…. read more

Top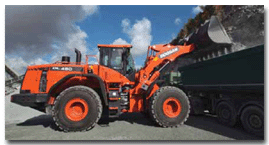 Wheel Loader Meets Tier 4 Interim Regs


The Tier 4 Interim-complant Doosan DL450 wheel loader has numerous performance, comfort and reliability enhancements. The horsepower has been increased to 354 with a 6-cylinder water-cooled diesel engine that has been optimized for use with selective catalyst reduction (SCR) and diesel exhaust fluid (DEF) to comply with iT4 emission regulations. The upgraded wheel loader has an optional hydraulic locking differential available as an alternative to the standard….read more
SEPTEMBER 12–14, 2012: ExpoMINA 2012, Lima, Peru Contact: In the USA and Canada: Giles Hazel; Tel: 201-251-2600 ext. 127; E-mail: gilesh@kallman
SEPTEMBER 24–26, 2012: MINExpo, Las Vegas, Nevada, USA. Contact: Hall-Erickson Inc.; Tel: 866-717-6463; E-mail: minexpo@heiexpo.com; Web: www.minexpo.com
OCTOBER 16–18, 2012: Coal Handling & Storage 2012, St. Louis, Missouri, USA. Contact: Tanna Holzer, Tel: 303-283-0640; E-mail: tholzer@mining-media.com; Web: www.mining-media.com
OCTOBER 19–31, 2012: 11th AusIMM Mill Operators' Conference 2012, Hobart, Tasmania. Contact: Belinda Martin, AusIMM; Tel: 61 3 9658 6125, Fax: 61 3 9662 3662; E-mail: bmartin@ausimm.com.au; Web: www.ausimm.com.au/milloperators2012/
OCTOBER 30–NOVEMBER 1, 2012 : Goldfields Mining Expo 2012, Kalgoorlie, Western Australia, Australia. Contact: Warren Queenan, Sales Manager, Reed Mining Events; Tel: 61 2 9422 2563; E-mail: warren.queenan@reedexhibitions.com.au; Web: www.goldfieldsminingexpo.com.au
NOVEMBER 14–16, 2012: Western Mining Electrical Association Bi-annual Meeting, San Antonio, Texas, USA. Contact: WMEA; Web: www.wmea.net
DECEMBER 3–5, 2012: Bauxite, Alumina and Aluminum Industry of Asia – Vision 2020, Nagpur, India. Contact: International Bauxite, Alumina & Aluminum Society (IBAAS); E-mail: info@ibaas.info; Web: www.ibaas.info
FEBRUARY 24–27, 2013: 142nd SME Annual Meeting and Exhibit and CMA 115th National Western Mining Conference, Denver, Colorado, USA. Contact: Society for Mining, Metallurgy & Exploration; Tel: 303-948- 4200; E-mail: meetings@smenet.org; Web: www.smenet.org/meetings
For a full calendar of mining industry conferences and events - click here
| | |
| --- | --- |
| WHO'S MOVING WHERE | |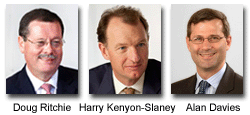 Rio Tinto is making changes to its senior management team. CFO Guy Elliott will retire at the end of 2013. He will remain on the boards of Rio Tinto plc and Rio Tinto Ltd. until then and has been appointed senior executive director. He will continue in his role as CFO until a successor is appointed. Rio Tinto Energy Chief Executive Doug Ritchie will take on the new role of group executive strategy, with responsibility for group strategy and business development. Diamonds and Minerals Chief Executive Harry Kenyon-Slaney will assume the role of energy chief executive. Rio Tinto Iron Ore International Operations President Alan Davies will be the new diamonds and minerals chief executive, and will join the Executive Committee. Davies will retain responsibility for the Simandou iron ore project..

Alcoa Vice President Donna Dabney has been selected as one of the 2012 Women of Power & Influence Award honorees by the National Organization for Women-NYC. Dabney was recognized for her accomplishments as a leader and role model for women in corporate law. Dabney has been a vice president of Alcoa since 2008 and served as corporate secretary for 12 years. She has served as the focal point for communications with Alcoa's board of directors, shareholders and senior management. Dabney co-heads the Alcoa Women's Network, an affinity group that provides the catalyst for the development, advancement and retention of women leaders in Alcoa. This award caps off her 32-year legal career in private practice and with Reynolds Metals Co. and Alcoa. Dabney will retire from Alcoa in August.

AuRico Gold Inc. announced that René Marion, president, CEO and director has tendered his resignation and that Scott Perry has been appointed president and CEO. Colin Benner has been appointed executive chairman and will work with the management team through the transition period. Marion will remain with the company as a strategic adviser to the board of directors.

TNG Ltd. has appointed Jianrong Xu chairman of the board of directors.

The Australian Center for Geomechanics at The University of Western Australia has appointed Dr. Ken Mercer to a professorial position in environmental and mining geomechanics. As the environmental mining geomechanics principal, he will be responsible for developing and leading the environmental geomechanics program and will also have a strong involvement with slope stability research.

With the recent closing of FLSmidth's acquisition of the Australian engineering and equipment supply company, Ludowici Ltd., FLSmidth has appointed Patrick J. Largier senior vice president and head of the Asia-Pacific region for the non-ferrous division. He will also continue as CEO of what is now known as FLSmidth Ludowici.
MICROMINE has appointed Kevin Fitzpatrick CEO.
About - providing an abreviated version of the current print edition of E&MJ, WOMP is distributed throughout the world to decision makers in the global mining industry, the last week of every month.

Subscribe to E&MJ - To receive your own copy of the print edition of E&MJ, click here , and complete your details. E&MJ is available free of charge to qualified readers.

Contact - if you have views, opinons or comments or editoral that you would like to submit, we would be delighted to hear from you - click here

Top