From the Editor - Protests in Peru Turn Violent
---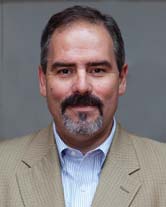 At least five people were killed and many others injured during violent protests against mining activities in northern Peru during July. Environmental activist Marco Arana, a priest and one of three leaders of the movement, was briefly detained by authorities. Peruvian President Ollanta Humala called for a State of Emergency, which has now been extended.

Three civilians died from gunshot wounds July 3, 2012, in the city of Celendín during a confrontation between protesters and police and army units outside the city hall. More than 30 other civilians were injured, several of them reportedly with bullet wounds, according to local media reports.

For several months, Peruvians have been protesting against Minera Yanacocha's Conga project. Local media reported the violence July 3 began when a group of construction workers were protesting non-payment of wages for a school building project. Those who died July 3 were shot after army units moved in to help the police. Another civilian, who was gravely injured by a bullet wound in the throat, later died in a hospital. Another person was killed July 4 during a clash between demonstrators and police in Bambamarca.

The Interior Ministry said in a public statement that two police officers guarding the town hall in Celendín had been hit in the legs with bullets fired by demonstrators trying to force their way into the building, and blamed leaders of the protests for the violence. Three soldiers were also seriously injured, the ministry said.

Arana, whom politicians accuse of leading the mining protests, was arrested July 4 by about 40 police carrying riot shields and batons as he was sitting on a bench in the central square in Cajamarca. He was released early in the morning of July 5, after an official from the attorney general's office found there was no legal reason to hold him. While Arana's arrest was significant, activist Wilfredo Saavedra, the socalled "President of the Front of Environmental Defence of Cajamarca" is one of the more visible heads of the protests, along with regional president Gregorio Santos.

Shortly after reshuffling his cabinet again and designating Juan Jiménez Mayor as the new prime minister, Humala extended the State of Emergency in the Cajamarca, Celendín and Hualgayoc Provinces for 30 more days, starting August 3. All of those provinces belong to the Cajamarca Department and encompass the northern mining regions of Peru. This action, the State of Emergency, means the Peruvian military is allowed to "support" the police to maintain order. Peruvian citizens also must yield some basic constitutional rights, including the ability to gather freely. Basically, the military can use whatever means it deems necessary to stop the protests and arrest whomever they want. As a result of the extended State of Emergency, talks between the government and Saavedra (and the others) have broken down.

These are difficult, yet somewhat predictable times for President Humala, who rose to power on a populist wave. Jiménez, the third prime minister in a year, is a human rights lawyer and he replaces Oscar Valdes, who advocated a hard line on protesters. Humala has become more outspoken about the need for management changes at Minera Yanacocha. He must now balance business with environmental concerns and socio-economic needs.


Steve Fiscor, Editor-in-Chief, E&MJ
---
As featured in Womp 2012 Vol 08 - www.womp-int.com