The latest from the
World Mining Equipment
Video Library
View



U.S. Invests in Critical Minerals

The current push toward more battery-electric vehicles (BEVs) and more renewable energy projects is creating more demand for certain metals. Battery minerals (lithium, nickel, cobalt, graphite and manganese) have garnered the lion's share of attention. Last year, the price for lithium hydroxide climbed 157% to more than $30/lb. Aside from the rising green energy tide, the risk of war has caused countries to seriously consider domestic supply lines of critical minerals. The U.S., Canada and the European Union have announced critical mineral programs and the U.S. has already started to take action.

The U.S. Air Force Research Laboratory awarded Perpetua Resources a Technology Investment Agreement of up to $24.8 million under the Defense Production Act. The funding will be used to complete environmental and engineering studies to permit the Stibnite gold mine in Idaho, which will produce .... read more


Steve Fiscor, Publisher & Editor in Chief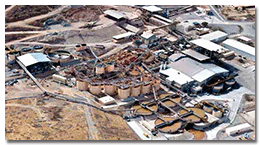 First Majestic to Sell La Parilla to Golden Tag
First Majestic Silver Corp. entered an agreement to sell its past-producing La Parrilla silver mine located in the state of Durango, Mexico to Golden Tag Resources Ltd. for total consideration of up to $33.5 million. On closing, First Majestic will receive 40% of Golden Tag's shares at C$0.19 per share having an aggregate .... read more
Gold Fields CEO Chris Griffith Steps Down
Chris Griffith stepped down from the Gold Fields board of directors and as its CEO. He was appointed CEO of Gold Fields in January 2021. Griffi th led the company as it attempted the recent takeover bid for Yamana Gold, which ultimately fell through when Pan American Silver working with Agnico Eagle Mines submitted a better offer. "The board and I agree that the company's strategy, including growing the value and quality of the portfolio, continues to be the right one, but we also felt that the Yamana setback should not be allowed to .... read more

Top

PDAC 2023 Reconvenes in March
Since it began in 1932, the annual conference of the Prospectors & Developers Association of Canada (PDAC) has steadily grown in size and stature. This year's event, which takes place March 5-8, 2023, in Toronto will likely attract tens of thousands of mining enthusiasts, including prospectors, developers, mining financiers, and investors. "PDAC 2023 will be another leading showcase spread over almost 600,000 ft2 of both the North and South Buildings..... read more


BHP Invests in Friedland's Pulsed Power Technology
Earlier this year, I-Pulse and Breakthrough Energy Ventures-Europe (BEV-E) established I-ROX, which is focused on demonstrating that short, high-intensity bursts of energy delivered using pulsed-power technology can quickly and efficiently shatter rock. Developers believe this process, which targets tensile weakness in rock formations, could substantially reduce the time and energy required for mining and processing ore. I-Pulse was co-founded by mining magnate Robert Friedland and Laurent Frescaline, an electrical engineer who ..... read more


| | |
| --- | --- |
| AROUND THE WORLD - USA & CANADA | |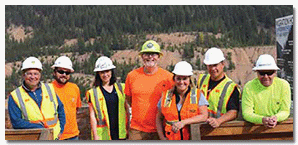 Perpetua Receives Defense Production Act Funding to Advance Stibnite Project
Perpetua Resources Idaho Inc was awarded a Technology Investment Agreement of up to $24.8 million under Title III of the Defense Production Act. The funding objective of the Technology Investment Agreement, issued by the Air Force Research Laboratory, is to complete environmental .... read more


Sayona Secures Final Permit for NAL Operations
Emerging lithium producer Sayona Mining Ltd said it has effectively de-risked its North American Lithium (NAL) operation in Québec, Canada, with the award of the final permit for its restart ahead of the planned recommencement of production in the first quarter of 2023. The completion of the permitting process follows an extensive process by Sayona Québec, with the aim of ensuring the successful restart of NAL's lithium mine and concentrator in compliance with all necessary environmental regulations and obligations ....read more

Top
Canada Nickel Acquires Texmont Mine
Canada Nickel Co. announced that it has signed a deal to acquire the past-producing Texmont property situated between the company's Deloro and Sothman properties south of Timmins, Ontario. "The acquisition of the Texmont property provides near-term smaller-scale production potential and is highly complementary to our large-scale Crawford and regional nickel sulphide projects," said Mark Selby, chairman and CEO of Canada Nickel Co. "We are excited by the potential for leveraging the understanding of the geology .... read more


| | |
| --- | --- |
| AROUND THE WORLD - Latin America | |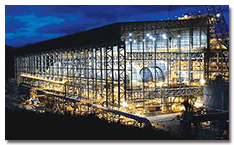 Panama Orders the Suspension of Cobre Panamá
Panama President Laurentino Cortizo ordered Minera Panamá, S.A. (MPSA), a subsidiary of First Quantum Minerals Ltd. (FQM), to cease operations at the Cobre Panama copper mine for failing to reach a beneficial agreement for both parties. The government, for its part, said that the Canadian company did not fulfill its commitment to the ... read more


Top
Chile Fines Lundin for Sinkhole
The General Directorate of Water (DGA in Spanish), an agency of the Chilean Ministry of Public Works, established that the mining activity at the Alcaparrosa mine, which is part of Lundin Mining's Candelaria complex, damaged the Copiapó River aquifer. As a result of a sinkhole that occurred on July 30, 2022, near Tierra Amarilla, the DGA concluded the subsidence affected the aquifer. DGA assessed a $138,000 fi ne against Alcaparrosa, the highest amount allowable under the law. Chile's Ministry of Mining said the subsidence occurred ... read more


| | |
| --- | --- |
| AROUND THE WORLD - Australasia | |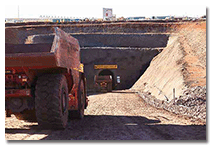 BHP's Acquisition of OZ Minerals Advances
Following a four-week period of due diligence, OZ Minerals entered into a Scheme Implementation Deed (SID) with BHP Lonsdale Investments Pty Ltd (BHP), a wholly owned subsidiary of BHP Group Limited, under which it is proposed that BHP will acquire 100% of the shares in OZ Minerals by way of a scheme of arrangement. If the scheme is implemented …. read more


Top

Operations Resume at Nova
IGO Limited confirmed that mining and processing operations have resumed at the Nova Operation following a fire that damaged the 10MW power station owned and operated by the company's power partner Zenith Energy Pty Ltd (Zenith). Following an incident December 3, 2022, Zenith and IGO have worked quickly to identify and deploy 14.9 MW of new generation capacity to site. This rapid response has minimized disruption to the Nova Operation, and enabled mining activity to recommence on December 11, 2022, and processing operations to resume  …. read more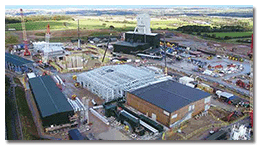 Anglo American Outlines Futures Plans
During early December, Anglo American plc provided an update on its performance during 2022 and capital expenditure and production guidance for the next three financial years. "This year has seen us focus on our immediate priorities of safety and restoring normal operational disciplines given the pandemic-related disruptions …. read more
Top
Orion Finds Funding to Develop Prieska
Orion signed agreements with subsidiaries of Triple Flag Precious Metals Corp. for a significant funding package to advance the Prieska copper-zinc mine. The funding package comprises an $80 million precious metal stream plus an additional $7 million funding arrangement to underpin Orion's early production strategy and underground mine dewatering. The precious metal stream would be advanced against the delivery of 84% of future gold and silver by-product production, with each stream rate reducing to 50% after certain milestones .... read more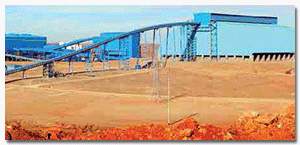 Rio Tinto Completes Turquoise Hill Acquisition
Rio Tinto completed its $3.1 billion acquisition of Turquoise Hill Resources Ltd., which simplifies its ownership of the world-class Oyu Tolgoi mine in Mongolia. Rio Tinto now holds a 66% direct interest in the Oyu Tolgoi project with the remaining 34% owned by the Government of Mongolia through .... read more


Top
Mongolian Government Begins Tavan Tolgoi Investigation
On December 9th, as protestors gathered again before the Government Palace in Ulaanbaatar to demand accountability, the Mongolian government announced that it would start giving daily briefings on a coal theft scandal. The Cabinet secretariat, meanwhile, said nine contracts related to the state mining company at the heart of the affair, Erdenes Tavan Tolgoi (ETT), would be declassified and made public. Henceforth, the government would not enter into any non-public agreements on coal export sales, officials also pledged .... read more



| | |
| --- | --- |
| THIS MONTH IN COAL | |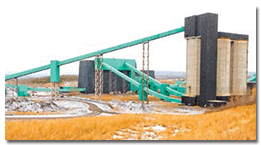 Conuma Buys Quintette Mine from Teck
Teck Resources Ltd. agreed to sell to a subsidiary of Conuma Resources Ltd. all the assets and liabilities of the Quintette metallurgical coal mine in north-eastern British Columbia, Canada. Conuma will pay Teck $120 million in cash in staged payments over the next 36 months, and an ongoing 25% net profits interest .... read more


Top
Transnet Reopens Coal Line in South Africa
South Africa's Transnet Freight Rial (TFR) has lifted the force majeure imposed on the export coal line following the derailment of 97 fully laden railcars on November 8, 2022. TFR said the derailment, which occurred between Bloubank and Nhlazatshe stations, caused massive damage to infrastructure and rolling stock, necessitating closure of both lines. This impacted the service from the mines to Richards Bay Coal Terminal, hampering the performance of contractual obligations by Transnet and coal exporters. A joint recovery operation  …. read more

| | |
| --- | --- |
| FEATURE - Battery Electric | |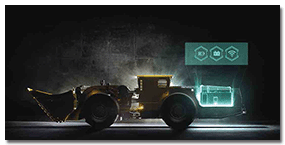 Operationalizing Battery-electric Vehicles
There's more to a successful BEV implementation than meets the eye.

By Carly Leonida, European Editor

Battery-electric vehicles (BEVs) are the poster child solution for net-zero mine sites. Often touted as the answer to the industry's scope one emissions, electric mine vehicles — both battery-powered and tethered — will play an important part in lowering greenhouse gas (GHG) emissions in the coming decades. However, BEVs are not a silver bullet. They are not generally (although there are a few exceptions) a plug-and-play solution and, as the early adopters are discovering, there's more to a successful implementation than first expected. At a Sandvik customer event held in Tampere, Finland in October 2022, Jeff LaMarsh, superintendent at the New Afton copper-gold mine in British Columbia, spoke to the audience about New Gold's experience so far with BEV technology ..... read more


For more companies with products in the Battery Electric market -
Go Here
| | |
| --- | --- |
| FEATURE - Grinding | |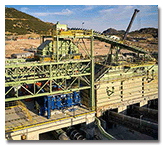 Back to the Grind
There are huge process efficiency gains to be made in milling. We explore current developments with four frontrunners.

By Carly Leonida, European Editor.

Grinding material as effectively as possible means using as little energy as possible. That means only grinding the material that's of value and removing waste material early in the fl owsheet. "That is why ore characterization is important," said Bjorn Dierx, Global Product Manager for Enduron HPGR at Weir Minerals. "If mines have a deep intelligence of the components that are in their ore, they can reject low-value material with greater accuracy, which means only consuming energy on the stuff that's worth processing." High-pressure grinding rolls (HPGRs) are becoming increasingly accepted in comminution. "This is a global trend and we're seeing it being utilized beyond ..... read more

Top
For more companies with products in the Grinding market -
Go Here
| | |
| --- | --- |
| FEATURE - Drilling and Blasting | |
Drill Automation Addresses Labor, Supply Chain Challenges
Advanced automation solutions can help an operation improve both individual operator productivity and maintenance planning.

By Jesse Morton, Technical Writer

The latest innovations in drill rig automation and remote control can help miners contend with challenges posed by the labor market and the supply chain. They help customers improve the productivity of their drill rig operators, and plan for maintenance. Suppliers also say that field results show other key benefits include improved safety, compliance to plan, and overall blasting results ..... read more

For more companies with products in the Drilling market -
Go Here
| | |
| --- | --- |
| FEATURE - Cyber Security | |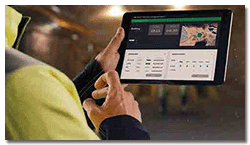 Securing Mining's Digital Ecosystems
The IT-OT nexus is becoming a key target for cyberattacks in mining. It's time to close the door on criminals…

By Carly Leonida, European Editor

The Industrial Internet of Things (IIoT) is giving rise to many new opportunities in mining, expanding connectivity across people, assets and systems, and enabling companies to fully use extracted data to improve their operations and processes. Leveraging real-time monitoring, data- driven business models, cloud-based and edge analytics, and digital twins of industrial processes all contribute to a seamless digital ecosystem. This connectivity closes the gap between information technology (IT) and operating technology (OT). However, it also widens the attack surface for would-be cybercriminals .... read more

Top

For more companies with products in the Software market -
Go Here
| | |
| --- | --- |
| Video Presentations | |
The latest listings from the World Mining Equipment Video Library - to view the video, click the image.
For more details on the Video Hub -

Go Here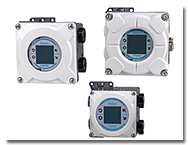 Valmet - Neles NDX 2.0 next-generation intelligent valve controller
The Neles NDX™ 2.0 is a next-generation intelligent valve controller offering more sustainable valve control performance. With its modular design, it is easy to install, use and service. Its universal performance is designed to work on top of any valve and actuator, regardless of the manufacturer or valve size. It also provides interoperability with the most common automation systems .... read more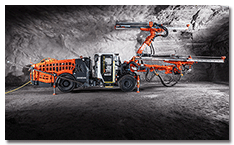 Sandvik - new compact and intelligent development drill
Sandvik Mining and Rock Solutions has launched a highly automated, compact, twin-boom drill for underground development and small-scale tunnelling. The Sandvik DD322i is a versatile drill that can be utilized in mining or tunneling applications, providing a high level of performance, accuracy and reliability. Sandvik DD322i has a new .....read more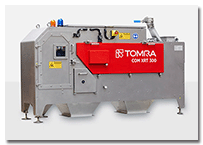 TOMRA Mining - complete diamond recovery solution at Indaba 2023
TOMRA Mining will showcase its sensor-based ore sorting solutions at the upcoming Mining Indaba 2023 exhibition. Particular focus will be on its latest innovation in diamond recovery, the COM XRT 300 /FR sorter, a unique new-generation machine that has the potential to revolutionise diamond flowsheets. The TOMRA COM XRT 300 /FR is a new generation machine that .... read more

Top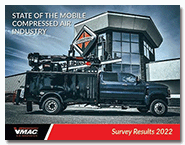 VMAC - Study Reveals Preference For Rotary Screw Air Compressors
VMAC surveyed the service truck industry in 2022, asking them questions about their fleets and service truck equipment. The data showed that 80% of professionals prefered rotary screw air compressors over reciprocating air compressors on their service vehicles. When asked why they prefer rotary screw air compressors, 77% of survey respondents noted performance ....read more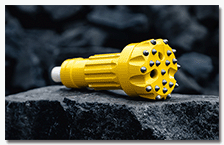 Epiroc – DTH drill bits
Launched globally on January 11th, Epiroc claim that their new Epiroc DTH drill bits signal a new era for DTH drilling, with the new design and the use of Epiroc carbide greatly improving the bits productivity and profitability. The new bits have an all-new face, designed to optimize flushing and cuttings, come with more buttons, available in three shapes .... read more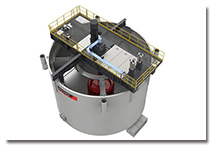 Metso Outotec - concentrator plant equipment to OZ Minerals
Metso Outotec's delivery includes an MP1250TM cone crusher renowned for its high capacity and low maintenance, as well as Planet Positive classified flotation units and high rate thickeners. The TankCell® e630 flotation units are the most proven large-scale cells in the 600m3+ category and are the largest installed base of operating cells in the world .... read more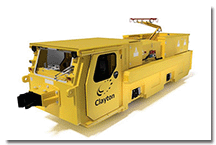 Clayton Supplies Hybrid Locomotives to China
Clayton Equipment will supply a fleet of twelve hybrid locomotives to the Shougang Group, parent company for the iron ore mining operation at the Macheng Mine in China. The order for seven 55 tonne and five 32 tonne Hybrid locomotives uses the latest hybrid technology to enable haulage in the non-electrified loading and unloading areas of the mine .…. read more

Top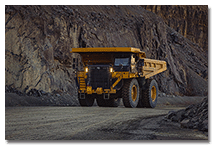 Caterpillar and Luck Stone Collaborate to Scale Autonomous Solutions
Caterpillar announces a collaboration with Luck Stone to deploy its autonomous solution to Luck Stone's Bull Run Plant in Chantilly, Virginia. This will be Caterpillar's first autonomous deployment in the aggregates industry and will expand the company's autonomous truck fleet to include the 100-ton-class (90-tonne-class) Cat® 777. The company will ....read more
FEBRUARY 3-8, 2023: International Society of Explosives Engineer's 49th Annual Conference on Explosives and Blasting Technique, San Antonio, Texas, USA.
Contact: Web: www.isee.org
FEBRUARY 6-9, 2023: Mining Indaba, Cape Town, South Africa.
Contact: Web: miningindaba.com
FEBRUARY 26-MARCH 1, 2023: Society for Mining, Metallurgy and Exploration (SME) Annual Conference & Expo, Denver, Colorado USA.
Contact: Web: www.smenet.org
MARCH 5-8, 2023: Prospectors & Developer Association of Canada (PDAC) conference and exposition, Toronto Convention Center, Toronto, Canada.
Contact: Web: www.pdac.ca
APRIL 2-5, 2023: Haulage & Loading, El Conquistador Resort, Tucson, Arizona USA.
Contact: Web: www.haulageandloading.com
MAY 9-11, 2022: US Coal Show, Pittsburgh, USA
Contact: Web: www.uscoalshow.com
JUNE 13-16, 2023: Expomin, Santiago, Chile
Contact: Web: www.expomin.cl
JUNE 17-22, 2023: 19th North American Mine Ventilation Symposium, South Dakota School of Mines, Rapid City, South Dakota, USA.
Contact: Web: namvs2023.org
| | |
| --- | --- |
| WHO'S MOVING WHERE | |

New Gold has appointed Patrick Godin as its new president and CEO. He succeeds Renaud Adams, who has served as CEO since September 2018. Godin has been New Gold's executive vice president and COO since his appointment in May 2022. Before joining New Gold, Godin worked in various executive roles in the mining sector, including as president and CEO of Stornoway Diamond Corp., vice president and COO of Pretium Resources and vice president-project development for G Mining Services.

Sandfire Resources named Brendan Harris as the company's managing director and CEO, effective April 3, 2023. Harris has extensive experience as an exploration geologist, highly-regarded equity analyst and senior executive with BHP and South32. He has been a member of South32's executive management team since its demerger from BHP in 2015 and played a key role in the company's establishment as its inaugural CFO. Most recently, he has held the role of chief human resources and commercial officer at South32. In related news, South32 said Vice President Supply Rob Jackson will take on the role of acting chief human resources and commercial officer.

Teck Resources Ltd. appointed Crystal Prystai as senior vice president and CFO. She succeeds Jonathan Price, who was appointed CEO earlier this year. Prystai joined Teck in 2008 and has held progressively more senior roles, including vice president and corporate controller; and most recently, interim CFO.

Argonaut Gold Inc. named Richard Young as its new president and CEO. A chartered professional accountant, Young most recently was the president and CEO of Teranga Gold Corp., which was sold to Endeavor Mining Corp. in 2021. He replaces Larry Radford, who stepped down for personal reasons.

Orion Minerals Ltd. announced the appointment of Peet van Coller as the company's new South African-based CFO, with effect from April 1, 2023. The appointment forms part of a series of recent and planned appointments to Orion's leadership team in South Africa as it gears up for operational readiness at its flagship Prieska copper-zinc project and Okiep copper project in South Africa's Northern Cape Province.

Altaley Mining Corp. appointed Mike Struthers as its new CEO. Struthers has extensive experience with feasibility studies and capital projects, including seven years with Lundin Mining in capital projects in Europe and Chile.

Artemis Gold Inc. announced that Jeremy Langford has been appointed as president in addition to his role of COO, reflecting his outstanding leadership in advancing the company's Blackwater gold project through the feasibility stage and towards permitting.

Epiroc has appointed Paul Bergström president of the Digital Solutions division and member of its group management, effective not later than June 1, 2023. Since 2017, Bergström has served as Executive Vice President, Global Services at Elekta, a Sweden-based medical equipment company. Ashleigh Braddock will continue as Acting Division President until Paul Bergström joins Epiroc, after which she will return to her role as vice president sales and operations.
About - providing an abreviated version of the current print edition of E&MJ, WOMP is distributed throughout the world to decision makers in the global mining industry, the last week of every month.

Subscribe to E&MJ - To receive your own copy of the print edition of E&MJ, click here , and complete your details. E&MJ is available free of charge to qualified readers.

Contact - if you have views, opinons or comments or editoral that you would like to submit, we would be delighted to hear from you - click here

Top