Rio Tinto Completes Turquoise Hill Acquisition
---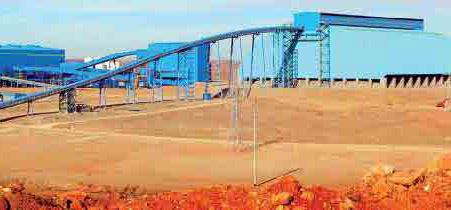 Rio Tinto ends a messy dispute with minority shareholders of Turquoise Hill as it takes control of Oyu Tolgoi.
(Photo: Rio Tinto)

Rio Tinto completed its $3.1 billion acquisition of Turquoise Hill Resources Ltd., which simplifies its ownership of the world-class Oyu Tolgoi mine in Mongolia. Rio Tinto now holds a 66% direct interest in the Oyu Tolgoi project with the remaining 34% owned by the Government of Mongolia through Erdenes Oyu Tolgoi. The transaction closed on December 16, 2022, following approval from the Yukon court in Canada and the majority of TRQ minority shareholders supporting the deal.

"Oyu Tolgoi is an outstanding asset with incredible people that will deliver significant long-term value for Rio Tinto and Mongolia," Rio Tinto CEO Jakob Stausholm said. "I would like to acknowledge the Turquoise Hill Board and management, under the leadership of Peter Gillin and Steve Thibeault, for their considerable effort and support over the years, working in partnership with Rio Tinto and the Government of Mongolia in developing Oyu Tolgoi into a world-class mine. I would like to offer my best wishes to each of them for the future."

"This acquisition further strengthens our copper portfolio," Rio Tinto Copper Chief Executive Bold Baatar said. "We now have a simpler and more efficient ownership and governance structure, with our partner the Government of Mongolia, as we proceed together towards sustainable production from the underground mine." Turquoise Hill has become a wholly owned subsidiary of Rio Tinto and Turquoise Hill shares will cease trading.
---
As featured in Womp 2023 Vol 01 - www.womp-int.com