The latest from the
World Mining Equipment
Video Library
View




Travel Restrictions and Trade Shows

As this edition was going to press, the National Mining Association (NMA) announced hard dates for the postponed MINExpo 2020 event (September 13-15, 2021). At the same time, the Society for Mining, Metallurgy and Exploration (SME) and the Prospectors & Developers Association of Canada (PDAC) announced they were moving to a virtual format for their annual conferences, which were scheduled to take place in the fi rst quarter of 2021. SME and PDAC offer considerable continuing education programs and they hope to do that virtually in 2021.

From a business-to-business marketing perspective, publishers and conference organizers compete for your attention on behalf of their advertisers and exhibitors. One delivers information to you .... read more


Steve Fiscor, Publisher & Editor in Chief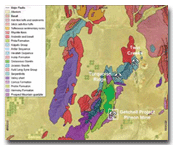 Premier Purchases Getchell Project
Premier Gold Mines USA has entered into a purchase agreement to acquire all of the outstanding membership interests of Osgood Mining Co. from Waterton Global Resource Management. Osgood owns the Getchell project in the Getchell gold belt near Winnemucca, Nevada. Waterton will receive a consideration consisting of $50 million in cash and common shares, plus contingent value rights .... read more
Diesel Spill Cleanup Continues in Russia
Norilsk Nickel (or Nornickel) said it was applying its maximum efforts to mitigate the impact of a fuel leak at power plant operated by one of its subsidiaries. To date, the cleanup of the Ambarnaya River and the collection of contaminated soil have been nearly completed and the most complex and labor-intensive work on cleaning and rehabilitation of soil has been launched .... read more

Top
Ivanhoe, CNMC Sign Partnership Agreement
Robert Friedland and Yufeng "Miles" Sun, co-chairmen of Ivanhoe Mines, announced the company has entered into a strategic partnership agreement with China Nonferrous Metal Mining (Group) Co. Ltd. (CNMC), one of China's leading mining companies, to jointly examine.... read more


Rio Tinto Progresses Jadar Lithium Project to Feasibility Study Stage
Rio Tinto has approved an additional investment of almost $200 million to progress the next stage of the development of the lithium-borate Jadar project in Serbia. This will primarily fund the feasibility study, including the completion of detailed engineering designs, as well as permitting and land acquisition by the end of 2021, in line with the initial project schedule .... read more


| | |
| --- | --- |
| AROUND THE WORLD - USA & CANADA | |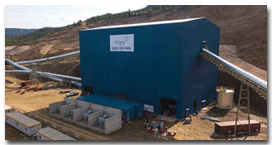 Victoria Achieves Commercial Production at Eagle Gold Mine in Yukon
Victoria Gold reported it reached commercial production at the Eagle gold mine on July 1. All facilities required at this stage of the mine life are complete. Mining, crushing, processing and maintenance operations are performing at a high level .... read more


Black Butte Copper Receives Final Operating Permit
On August 14, the Montana Department of Environmental Quality (DEQ) issued a final approval for the Phase 1 bonding for the underground Black Butte Copper project in Montana, according to Sandfire Resources America. The Montana DEQ also issued a final mine operating permit, which will allow the company to begin development of Phase 1 at the mine site....read more

Top
US Gold Purchases Northern Panther
U.S. Gold Corp. has closed on the acquisition of Northern Panther Resource Corp. in an all-share transaction. Northern Panther's principal asset is the Challis Gold exploration project and it also has $2.5 million in cash. Northern Panther will become a subsidiary of U.S. Gold. Concurrently with the closing of the merger, several Northern Panther shareholders led a financing where the company received .... read more


| | |
| --- | --- |
| AROUND THE WORLD - Latin America | |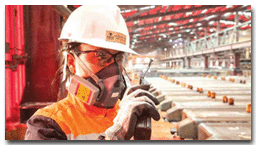 Codelco Maintains Production Despite COVID Disruptions
Reporting its production figures for the first half of 2020, Chile's copper mining company, Codelco said it produced 744,000 metric tons (mt) of fi ne copper, 4.7% more than the same period of 2019, and generated surpluses of $380 million, a figure that is almost 20% higher than the first six months of last ... read more


Top
Vale Will Move Forward With Serra Sul Project
The board of directors from the Brazilian mining company Vale approved the execution of the Serra Sul 120 Project, located in Canaã dos Carajás, which will increase the capacity at the S11D mining plant by 20 million metric tons per year (mt/y), reaching a total of 120 million mt/y. The project has a multiyear investment of $1.5 billion and its startup is expected to take place within the first half of 2024. The project includes the opening of new mining areas; doubling the existing long-distance conveyor ... read more


| | |
| --- | --- |
| AROUND THE WORLD - Australasia | |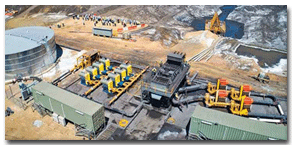 New Century Declares Commercial Production at Queensland Operations
New Century Resources declared commercial production in early July for its Century zinc mine operations in northwest Queensland. The declaration followed record production in the June quarter, when the mine delivered an approximate 22% increase in production of zinc metal in concentrate …. read more


Top

Fortescue Partners With Curtin University
A new partnership between Fortescue Metals Group and Curtin University's WA School of Mines (WASM) will help shape the future of Australia's mining workforce through a new forward-looking curriculum that meets the needs of the modern resources sector. Fortescue Operations Improvement Manager Dr. Rob Solomon has been appointed to the newly created …. read more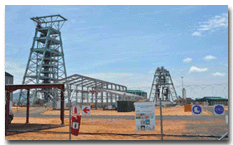 Lack of Investment Leaves Less Hope for South Africa's Palladium
By Gavin Du Venage, African Editor
Platinum was once seen as the great hope for South Africa's mining industry, especially as the sun set on gold. A lack of investment and aging deposits, however, point in the opposite direction. South Africa provides around 70% to 80% of the world's platinum group metals (PGM) requirements. Of the PGMs, platinum, rhodium and palladium …. read more
Top
Prieska Copper-Zinc Project is Now Fully Permitted
Orion Minerals Ltd. has been granted mining rights for its Vardocube extension at its flagship Prieska Copper-Zinc project in South Africa's Northern Cape Province. The Vardocube Ltd. mining right covers 27% of the ore included in the updated bankable feasibility study announced on May 26 and also covers highly prospective exploration upside in the near-mine area, the company said. The Vardocube mining right supplements .... read more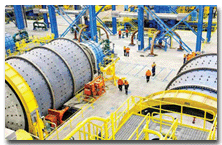 Oyu Tolgoi Operates Uninterrupted Despite Coronavirus Challenges
Despite challenges posed by the coronavirus (COVID-19) pandemic, Turquoise Hill's Oyu Tolgoi open pit has continued to operate uninterrupted and produced 36,495 metric tons (mt) of copper and 31,150 ounces (oz) of gold in the second quarter of 2020. "Faced with the challenges of operating within the constraints posed by the COVID-19 pandemic .... read more


Top
India Will Frame National Mineral Index
By Ajoy K. Das
India's Ministry of Mines has commenced the process of framing a National Mineral Index (NMI) of various minerals, but the mining industry has opposed some of the benchmarks being considered in evolving such an index. The NMI, as proposed by the government, would form the basis of all statutory payments like auction premium … read more



| | |
| --- | --- |
| THIS MONTH IN COAL | |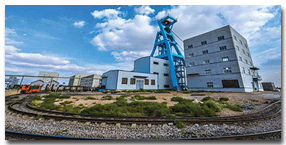 China approves Merger to Create Second-largest Coal Miner
Authorities in China have approved the merger of Yankuang Group Co. Ltd. with Shandong Energy Group Co. The merger was announced back in July when the two companies were jointly restructured into the new Shandong Energy Co. The consolidation of the two fi rms, both owned by the .... read more


Top

Exxaro Withdraws Force Majeure on Coal Contracts
South African coal company Exxaro Resources said utility company Eskom has lifted the force majeure on coal supply contracts to the state-owned utility's Medupi and Matimba power stations, as reported by Reuters. Eskom issued letters for force majeure on the coal  …. read more


-->
| | |
| --- | --- |
| FEATURE - Intelligent Monitoring | |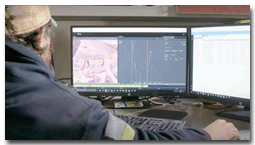 Smart Mining Needs High IQ Monitoring Systems
Sound operational decision-making requires good input, preferably real-time information in an easily understandable formaT.

By Russell A. Carter, Contributing Editor

If current trends persist, future mines will be increasingly automated, mine sites less populated and operational control more centralized. Any of these outcomes will increase the industry's requirements for improved monitoring of typical mining activities such as worker tracking and safety, slope/shaft stability, or environmental compliance as well as emerging concerns like asset and energy management. Technology is advancing at a rate that should help mines keep pace with.... read more


For more companies with products in the Monitoring market -
Go Here
| | |
| --- | --- |
| FEATURE - Dust Control | |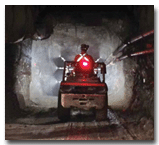 Suppressing Underground Dust and its Related Costs
Purpose-built system applies a dust control formula specifi cally designed for underground mines.

By Steve Fiscor, Editor-in-Chief

Dust control never seems to get the attention it deserves at mining operations. For open-pit mines, the dust cloud disappears with the wind. In the underground environment, however, when equipment kicks up a dust cloud on the main intake, it travels throughout the mine and affects everyone. No one wants to work in dusty conditions; plus, it's a health hazard. The underground environment is also unique. There is a constant wind and no chance of rain. There is also a good chance that air moving through the mine has relatively low humidity. So, using water as a wetting agent does not work well, and water-soluble dust control products ..... read more

Top
For more companies with products in the Dust Control market -
Go Here
| | |
| --- | --- |
| FEATURE - Truck Shovel Mining | |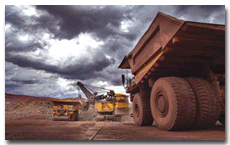 Dealing Futuristic Solutions Threaten Status Quo Era
Suppliers release crucial innovations as pressure mounts for sustainability and safety improvements.

By Jesse Morton, Technical Writer

"At the razor-sharp cutting edge of innovation in the truck-shovel mining solutions space are a handful of players rolling out solutions that, some say, could change the industry. For example, Anglo American reported a prototype H2-fueled haul truck will be assembled at a working mine before 2021. If the prototype proves viable, it could be a game-changer and puts Anglo American in the catbird seat in the push to decarbonize the mining industry. When it comes to autonomous haulage, Volvo is bringing to market a cab-less, robotic truck that can operate in a train or solo..... read more

For more companies with products in the LHD market -
Go Here
| | |
| --- | --- |
| Plant Expansions | |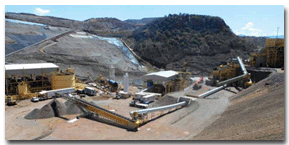 Delivering Mining's Most Challenging Projects
Designing and constructing a greenfield plant is one thing, but a brownfield expansion is hands down more difficult.

By Carly Leonida, European Editor

Most engineering and consulting firms have seen an uptick in brownfield projects this year. A large number of greenfield plans have been shelved due to growing global economic uncertainty, and as metal prices — in the case of gold, a function of the former — have pushed higher, mining companies have turned their attentions to getting more out of their existing assets. Some of these are plant expansions to increase capacity or upgrade aging flowsheets, others aim to boost.... read more

Top

For more companies with products in the Plant market -
Go Here
| | |
| --- | --- |
| Video Presentations | |
The latest listings from the World Mining Equipment Video Library - to view the video, click the image.
For more details on the Video Hub -

Go Here

Sandvik - Innovation in Mining Virtual Event
Over two days, September 29th – 30th , Sandvik Mining and Rock Technology are hosting an online Innovation in Mining Event showcasing the companies line up of new solutions and equipment as well as their latest technologies for digitalisation, automation and electrification .... read more

Tips and Best Practices for the Rugged Computing Equipment
Compared to office or enterprise machinery, the selection of rugged computing equipment for mobile workforces in harsh environments includes a whole range considerations beyond the standard product specifications. In a series of guides, JLT Mobile is sharing the knowledge and experience it has acquired over its 25 years in the business....read more
Magna - 'Made in Holland' Earth Moving Tyre
Magna Tyres has announced that its 29.5R25 Magna M-Terrain E4/L4. will from now on also be produced at their factory in the Netherlands in addition to their foreign production. This size has been part of the Magna M-Terrain line-up for many years .... read more

Top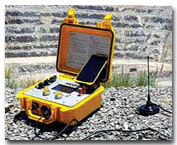 AXXIS Titanium in Final Trials
South Africa's BME reported the last generation of its AXXIS system, AXXIS TITANIUM, is in its fi nal trials and set for launch and marketing this year. The company described it as the most advanced electronic-blast initiation system on the market ....read more
500-hp Cone Crusher with Less Maintenance
Superior Industries showcased the P500, the latest model in its Patriot Cone Crusher line. The crusher is engineered to offer 500 hp, features a 59-in.-diameter head, and has a maximum feed opening of 13.5 in., the company reported. Key features include an inverted design of tramp relief cylinders so seals are not exposed, fewer accumulators for less maintenance, a universal crushing chamber.... read more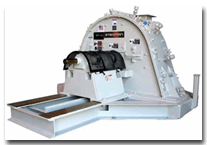 Mills for Salt Size Reduction
Stedman Machine Co. reported its mills and breakers are engineered for heavy-duty processing and size reduction of salts. They are ideal for breaking down materials like potash and phosphates, the company reported. The F-Series cage mill crusher features a flared discharge opening, reduces wet .... read more

Synchronous Reluctance Motors Cut Losses
ABB reported the IE5 SynRM motor offers 50% lower energy losses compared to IE2 motors. The synchronous reluctance motor meets the new IE5 ultra-premium energy-efficiency class from the International Electrotechnical Commission, the company reported. The SynRM design combines the performance advantages.…. read more

Top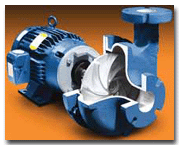 Slurry Pump
Vertiflo Pump Co. announced the Series 1600 horizontal close-coupled, vortex end-suction pumps offer a capacity of up to 1,600 gallons per minute heads of up to 170 ft, and can handle temperatures of up to 250°F. The pumps can be made of cast iron, stainless steel or alloys. They feature ....read more
OCTOBER 20-22, 2020: MiningWorld Russia, Crocus Exhibition Center, Moscow, Russia
Contact: Web: www.miningworld.ru/
NOVEMBER 9-13, 2020: Expomin, Espacio Riesco, Santiago, Chile.
Contact: Web: https://www.expomin.cl
NOVEMBER 07-27, 2020: ALTA 2020 Nickel-Cobalt-Copper, Uranium-REE, Gold-PM, In Situ Recovery, Lithium & Battery Technology Conference & Exhibition. Online.
Contact: Web: https://www.altamet.com.au/conferences/alta-2020/
NOVEMBER 30-DECEMBER 4, 2020: The annual meeting of the American Exploration & Mining Association, USA.
Contact: Web: www.miningamerica.org
FEBRUARY 7-10, 2021: 47th Annual Conference on Explosives and Blasting Technique, Orlando, FL, USA.
Contact: Web: www.ISEE.org
FEBRUARY 28-MARCH 3, 2021: SME Annual Conference & Exposition, Colorado Convention Center, Denver, CO, USA.
Contact: Web: www.smenet.org
MARCH 14-17, 2021: Haulage & Loading 2021, Hilton El Conquistador Resort, Tucson, Arizona.
Contact: Web: www.haulageandloading.com
SEPTEMBER, 2021: MINExpo INTERNATIONAL, Las Vegas, Nevada. USA
Contact: Web: www.minexpo.com
For a full calendar of mining industry conferences and events - click here
| | |
| --- | --- |
| WHO'S MOVING WHERE | |

Longtime Engineering & Mining Journal (E&MJ) contributor Lane WhiteLane White passed away on August 21, 2020. He was 82. White joined E&MJ in 1971 and was first named managing editor in early 1974. He served in that role until early 1983, when he was posted to McGraw Hill's London office as the magazine's European editor, returning to New York and reassuming the role of managing editor in early 1987. At the end of 1987, McGraw-Hill sold E&MJ to Maclean Hunter Publishing, a Chicago-based subsidiary of a leading Canadian publisher. In March 1988, White was named editor of E&MJ. He shepherded the publication through the transition before accepting a new position as director of publications with the Society for Mining, Metallurgy & Exploration (SME) at the end of 1988. In 1993, White retired from SME and rejoined E&MJ as a freelance writer, contributing monthly to the journal's news section for nearly another 30 years. In addition to his publishing career, White also supported several associations, including the International Precious Metals Institute and the National Mining Hall of Fame and Museum in Leadville, Colorado. During his early years with E&MJ, White traveled extensively, visiting and reporting on some 400 mining operations in 40 countries around the world. His reports on mines and how they operate were models of clarity and organization. He was widely recognized as a valuable source for mining information and will remembered for his life's role, chronicling mining industry activities through the pages of E&MJ.
Freeport-McMoRan (FCX) promoted Josh Olmsted to president and COO of Americas to replace Red Conger, who took a senior position with Teck Resources. Olmsted was senior vice president, Americas. He has 28 years of experience in the Freeport-McMoRan organization, including senior leadership roles at several operating sites in the U.S. and South America.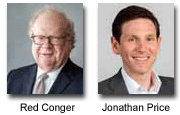 Teck Resources Ltd. appointed three experienced senior executives. Red Conger was appointed as Teck's executive vice president and COO. Conger was a longtime Freeport-McMoRan executive. Jonathan Price has been appointed as senior vice president and CFO. Price succeeds Ron Millos, who recently announced his retirement. Price joins Teck from BHP, where he held numerous senior roles. Nicholas Hooper has been appointed as senior vice president, corporate development. Hooper succeeds Andrew Golding, who has also recently announced his retirement. Hooper joins Teck from Rothschild & Co., where he was managing director, investment banking, based in Toronto.

Newmont Corp. appointed Bernard Wessels as general manager of the Peñasquito mine, replacing Jim Cooper. Cooper's employment with Newmont has been terminated with immediate effect for violations of Newmont's Code of Conduct while working for the company in Australia. Wessels has managed Newmont's Ahafo mine in Ghana since 2017.

Ambler Metals LLC has appointed Ramzi FawazRamzi Fawaz as president and CEO of Ambler Metals effective September 1. Ambler Metals is the 50/50 joint venture company formed by South32 and Trilogy Metals to explore and develop the Upper Kobuk Mineral Projects (UKMP). Fawaz joins Ambler Metals from Newmont Corp. where he was senior vice president of projects from February 2011 to October 2019.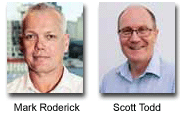 Mark RoderickMark Roderick joined PYBAR as COO in July, bringing with him extensive experience in underground contract mining, with senior and corporate roles with Byrnecut and more recently, Downer. Scott Todd, who was previously COO, has now taken on the role of CCO.

Calidus Resources Ltd. named Don RussellDon Russell as general manager for Warrawoona.
Roger Dixon was honored with the 2020 Brigadier Stokes award by the Southern African Institute of Mining and Metallurgy (SAIMM). He is the third SRK chairman to receive this accolade. Approaching his 50th year in the mining sector in South Africa, Dixon said the Brigadier Stokes Award — bestowed for its recipients' outstanding and unique contribution to mining — was a proud moment. He said he was fortunate to work with some of the sector's leading. He has long been an active participant in the SAIMM, initiating the South African Code for Reporting of Exploration Results, Mineral Resources and Mineral Reserves (SAMREC).
About - providing an abreviated version of the current print edition of E&MJ, WOMP is distributed throughout the world to decision makers in the global mining industry, the last week of every month.

Subscribe to E&MJ - To receive your own copy of the print edition of E&MJ, click here , and complete your details. E&MJ is available free of charge to qualified readers.

Contact - if you have views, opinons or comments or editoral that you would like to submit, we would be delighted to hear from you - click here

Top