China approves Merger to Create Second-largest Coal Miner
---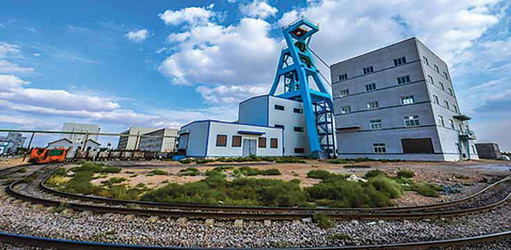 Shandong Energy is one of the largest enterprises in Shandong Province.


Authorities in China have approved the merger of Yankuang Group Co. Ltd. with Shandong Energy Group Co. The merger was announced back in July when the two companies were jointly restructured into the new Shandong Energy Co.

The consolidation of the two firms, both owned by the Shandong Provincial state-owned Assets Supervision and Administration Commission, will create the nation's second-largest coal miner, analysts at Morgan Stanley have said, with total output of 291 million metric tons per year. Yankuang and Shandong also had a combined revenue of approximately $92 billion, based on their 2019 data. According to insiders, based on the data of the two groups in 2019, the new Shandong Energy Group can rank in the top 100 of the Fortune Global 500 this year.

Li Xiyong, chairman of Shandong Energy Group and secretary of CPC Shandong Energy Committee, said the group will continue to make Jining as a main place for industrial investment, strengthening collaboration and exchanges with Jining and make more extensive and pragmatic cooperation in the fields of high-end manufacturing, trade and logistics, coal mining subsidence habitation, and new energy and new materials to achieve outcomes that benefit the local communities and the group.
---
As featured in Womp 2020 Vol 09 - www.womp-int.com