The latest from the
World Mining Equipment
Video Library
View




EPA Moves Forward With Gold King Cleanup

They say gold loves misery and, so far, most would agree that 2020 has been a miserable year. Backing up that old adage, gold prices this month surged above $2,000 per ounce (oz). On a percentage basis, the price of silver actually performed better than gold. The two usually rise and fall in tandem. Silver had been lagging, but it quickly caught up, rising more than 60% to nearly $29/oz. Look for an industry-wide revitalization to begin with precious metals.
As this edition was going to press, which would be the five-year anniversary of the Gold King mine blowout, the U.S. Environmental Protection Agency (EPA) and the state of Utah announced they had reached a settlement. On August 5, 2015, a contractor working for the EPA pierced the seal of a mine portal in South West Colorado and released mine water laden with heavy metals. The catastrophic environmental incident created an orange plume that fouled the waterways from .... read more


Steve Fiscor, Publisher & Editor in Chief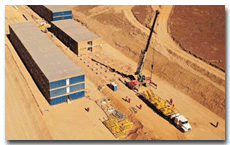 Gold Field Greenlights Salares Norte
Nevada Gold Mines (NGM), established a year ago, has posted an exceptional performance in its first 12 months of operation, according to Mark Bristow, president and chief executive of Barrick Gold Corp. Barrick operates NGM, the world's largest gold mining complex .... read more
Rio Tinto Reveals Maiden Resource at Winu
Rio Tinto has disclosed the maiden inferred mineral resource for its Winu copper-gold project and revealed the discovery of a new zone of gold-dominant mineralization approximately 2 kilometers (km) east of the Winu deposit in the Paterson province of Western Australia. The inferred mineral resource, reported at a 0.2% copper equivalent cutoff .... read more

Top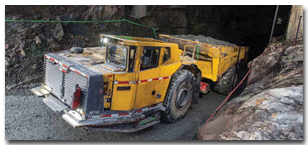 Alamos Announces Phase III Expansion for Island Mine
Alamos Gold reported results of the positive Phase III Expansion Study conducted on the Island gold mine, located in Ontario, Canada. Based on the results, it is proceeding with its Shaft Expansion project, which will increase production to 2,000 metric tons per day (mt/d) from 1,200.... read more


Barrick Serves Notice of Dispute Over Porgera Min
Barrick Gold announced that its subsidiary, Barrick (PD) Australia Pty Ltd., an investor in the Porgera mine, has given notice to Papua New Guinea (PNG) that a dispute has arisen under the Bilateral Investment Treaty (BIT) between PNG and Australia. Barrick PD said the dispute arose out of the PNG government's decision not to extend the Porgera Special Mining Lease (SML) in violation of the terms of the BIT and international law governing foreign .... read more


| | |
| --- | --- |
| AROUND THE WORLD - USA & CANADA | |
Cameco to Restart Cigar Lake Mine
Canada-based Cameco plans to restart its Cigar Lake uranium mine in northern Saskatchewan at the beginning of September. Initial production is expected to take about two weeks and the company said it will not be able to make up for lost production during the shutdown. The mine was put on .... read more


Generation Mining Initiates Marathon Feasibility Study
Generation Mining Ltd. has contracted with all of the major engineering companies that will participate in the feasibility study on its Marathon palladium-copper project in northwestern Ontario. The feasibility study is expected to take approximately seven to eight months. The feasibility study team consists of G-Mining Services....read more

Top
Kirkland Lake Extends Suspension at Holt Complex
Kirkland Lake Gold Ltd. announced the suspension of operations at the Holt Complex in Ontario will be extended until further notice. The company suspended business activities at the complex on April 2 as part of its COVID-19 protocols, and at the same time continued with a strategic review to assess a potential restart of the operations .... read more


| | |
| --- | --- |
| AROUND THE WORLD - Latin America | |
Premier Gold Restarts Production at Mercedes Mine
Premier Gold Mines has recently restarted processing at its Mercedes mine in Mexico that is aligned with a new mining plan that includes limited mining and development activities at Lupita, including the Lupita Extension, and Diluvio zones. The mine was put into care and ... read more


Top
El Teniente Suspends Construction of New Level
Chile's national copper company Codelco said it will temporarily suspend construction activities at the new mine level (Nuevo Nivel Mina) at the El Teniente mine, due to COVID-19 concerns. The temporary demobilization, which affects the Andes Norte, Diamante, Andesita and Recursos Norte projects, was initiated and reduced the number of people on-site by 4,500 people and lowered the possibilities for contagion ... read more


| | |
| --- | --- |
| AROUND THE WORLD - Australasia | |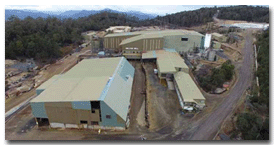 NQ Minerals Acquires Beaconsfield
NQ Minerals Plc purchased the historic Beaconsfield gold mine in Tasmania, Australia. The mine has historic recorded production of 1.8 million ounces (oz) of gold averaging 15 grams per metric ton (g/mt) and was closed in 2012 due to the low gold price at that time, the company said. The gold price has since increased …. read more


Top

Horizon Minerals Pours First Gold From Boorara Gold Mine
Horizon Minerals Ltd. announced first gold production from the first stage of the Boorara gold mine, 10 kilometers (km) east of Kalgoorlie-Boulder in the goldfields of Western Australia. The company said mining continues ahead of schedule at the Boorara gold mine. The first ore processing campaign commenced on July 17 with first gold poured on July 23 for shipment and gold revenue commencing before the end of July …. read more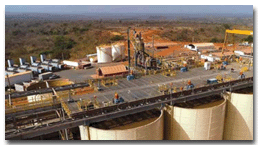 Resolute Extends Mako's Life of Mine
Resolute Mining Ltd. announced that successful extension exploration drilling programs, mine design improvements, and optimization of mine scheduling work undertaken at the Mako gold mine in Senegal (Mako) has resulted in material improvements to an updated life of mine plan (LOM) …. read more
Top
Endeavour Expands Houndé Gold Operations
The Burkina Faso government has granted Endeavour Mining a mining permit extension covering the full Kari Area at Endeavour's Houndé open-pit gold operations. The Kari Area hosts the previously announced Kari Pump, Kari West, and Kari Center discoveries, in addition to the recently discovered Kari Gap and Kari South targets. Mining has begun on the Kari Pump deposit about 7 kilometers (km) west the Houndé plant .... read more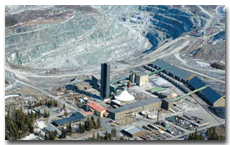 Outokumpu Initiates EIA for Kemi Expansion
Outokumpu has launched an Environmental Impact Assessment (EIA) process for its expansion plans for the Kemi chromite mine in Finland. The company is investigating the planned changes to the operations and underground mining methods and its impact on the rock surface, soil, water systems, the environment as well as air and climate .... read more


Top
Rio Tinto Files Complaint Over ISAL Smelter
Rio Tinto has submitted a formal complaint to the Icelandic Competition Authority (ICA) alleging abuse of market dominance by Landsvirkjun, the energy supplier to Rio Tinto's ISAL aluminum smelter in Iceland. The company's complaint alleges that pricing terms of the power agreement with Landsvirkjun are discriminatory, abuse its market dominant position and cannot be justified … read more



| | |
| --- | --- |
| THIS MONTH IN COAL | |
Adani Begins Overburden Removal at Australia's Carmichael Mine
Adani Mining's excavator and mine trucks have begun work at the Carmichael opencut mine in Queensland's Galilee Basin to remove overburden and expose coal seams. Adani Mining CEO David Boshoff said the box-cut was a significant milestone to mark off on the construction schedule. "We are on track to export first coal in 2021," Boshoff said .... read more


Top

CONSOL Will Lay Off 233 at Enlow Fork
CONSOL Energy filed a Worker Adjustment and Retaining Notification Act notice saying it will lay off 233 Enlow Fork mine workers on August 31. The mine was idled in mid-April. About 600 people work at the Enlow Fork mine during full production. "In these unprecedented times, it is extremely difficult to predict when our production at Enlow Fork mine will return to normal capacity  …. read more


-->
| | |
| --- | --- |
| FEATURE - Narrow Vein Mining | |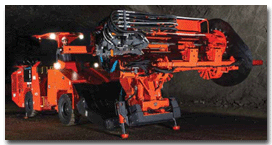 Machines That Help Reduce Dilution
The top narrow vein mining solutions on the market offer an increased power-to-weight ratio, lower ownership costs and higher productivity

By Jesse Morton, Technical Writer

Hecla's San Sebastian silver mine used a handful of techniques to reduce dilution. They used controlled blasting techniques, trench sampling, and relied heavily on geologists in the pit to visually assess the muck and face and pinpoint cutoff grade. "Through the whole project, through to the end, we didn't exceed 10% on dilution," Alberto Ramos, senior project engineer, Hecla Mining, said. "It ranged between 3% and 7%." When it launched underground operations in 2018, it planned on cut-and-fill stoping, with ore extracted by rubber-tired equipment. It tested longhole mining Mines.... read more



For more companies with products in the Narrow Vein market -
Go Here
| | |
| --- | --- |
| FEATURE - Mineral Processing | |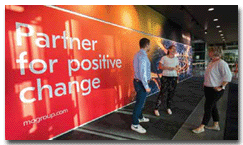 Mineral Processing Titans Merge
Stephan Kirsch, president of Metso Outotec's new Minerals Business Area, discusses the next steps for the business and new opportunities

By Carly Leonida, European Editor

On June 30, nearly a year after the deal was first announced, the combination of mineral processing firms, Metso and Outotec, was completed. Mining is now Metso Outotec's largest market ahead of aggregates and metals recycling, accounting for 61% of its illustrative combined sales of EUR 4.19 billion ($4.95 billion) in 2019. CEO Pekka Vauramo and CFO Eeva Sipilä formally presented the combined company and its management team to investors and global media on July 1. ..... read more

Top

For more companies with products in the Mineral Processing market -
Go Here
| | |
| --- | --- |
| FEATURE - Data Security | |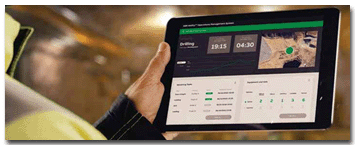 Dealing With Data: Cybersecurity in the COVID-19 Era
Working smarter and safer has become an industry creed for employee welfare. Companies should apply the same principles to data management.

By Russell A. Carter, Contributing Editor

"Data" might be the most imprecise word in the language of business, both in terms of meaning and value. For mineral producers, a data item could be anything from a momentary, routine signal from a remote sensor, to a single cell in a vast financial spreadsheet. As for value, how is it measured? Is a gigabyte of drill hole data worth more than a gigabyte sent from a pipeline pressure sensor? Sometimes the actual value of data can only be determined when it's misused or missing. The cost of ignoring or misinterpreting data from a haul truck temperature..... read more


For more companies with products in the Software market -
Go Here
| | |
| --- | --- |
| Pit Dewatering | |

Dewater, Derisk, Deliver
Dewatering is a vital component of safe, productive mining operations, but its role and impact are often misunderstood

By Carly Leonida, European Editor

The law of gravity dictates that the creation of an open-pit mine — essentially, a giant funnel cut into the earth through layers of rock — will channel and collect water. No matter the scale of an operation, it is inevitable that the excavation will intercept groundwater flows at some point and, depending upon the local conditions, surface water or run-off is also likely to pool in certain areas. Effective dewatering benefits every function within an operation, from mine design and slope stability .... read more

Top


For more companies with products in the Pit Dewatering market -
Go Here
| | |
| --- | --- |
| Video Presentations | |
The latest listings from the World Mining Equipment Video Library - to view the video, click the image.
For more details on the Video Hub -

Go Here
Sandvik Bullish on New Toro Machines
Sandvik reported it will reintroduce a number of loaders and trucks as Toro family models. Finnish underground equipment maker Tamrock established the Toro brand and it began to fade away after Sandvik acquired Tamrock in 1997. In Spanish, toro means bull, an animal universally revered for its size, strength and tenacity .... read more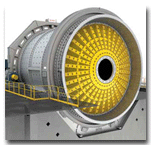 Large Grinding Mills Lower OPEX
Outotec launched a grinding mill with an open-ended discharge, the OED Mill. This large high-capacity grinding mills offer reductions in both CAPEX and OPEX. Instead of using pulp lifters, the OED Mill discharges material directly through the grates. It uses a novel grate-supporting spider to maximize slurry transport and minimize slurry pooling, the company reported. Key benefits offered include highest....read more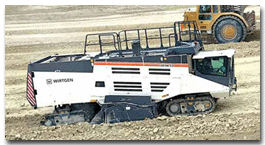 Surface Miner Bests Dozer in Trial
Wirtgen reported a 220 SMi 3.8 surface miner outperformed a crawler dozer solution in a field trial at a chalk quarry in Chouvrot, France. In the trial, which included wet conditions, the goal was to mine 500 m3 per hour. Among other parameters, cutting performance, turning time and fuel consumption were tracked and compared .... read more

Top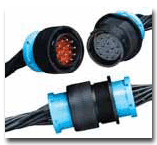 Connectors for Harsh Environments
TE Connectivity released Extra Rugged Circular Connectors (XRCs), Sealed Rectangular Connectors (SRCs), ML-XT Connectors, and XRC terminals. The connector products, which were formerly produced by Molex, are perfect for harsh environments, the company reported. The XRC circular connectors are heavy-duty plastic connectors available in ....read more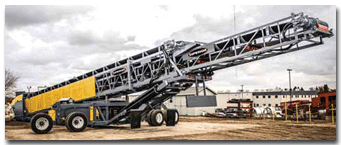 Telescoping, Self-Contained Conveyors
Superior Industries introduced a new set of TeleStacker Conveyor models with onboard power. The conveyors are described as self-contained, radial, telescoping conveyors equipped with a 96-kW Cat 4.4 Tier 4 Final engine. They are designed for remote.... read more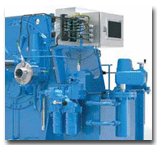 Monitoring Solution for Drive Couplings
Voith introduced the OnCare.Health IOLIS digital monitoring solution for industrial fan and pump drive trains. The solution uses smart sensors and connected components to increase availability. It allows for easy machine health monitoring and predictive maintenance .... read more
Conveyor Bearings Survive Harsh Conditions
NKE Austria GmbH released single-row deep groove ball bearings with optimized performance capabilities and a longer life over standard bearings for conveyors in harsh conditions. The bearings have a special cage construction of low-friction synthetic material, improved raceway geometry, adjusted radial internal clearance.…. read more

Top

Shortest Overshot Surveying System
Devico AS released the Overshoot Xpress (OX), which the company described as the shortest overshot surveying system on the market. The OX is powered by the DeviGyro, a high-speed miniature and continuous gyroscopic surveying instrument. Surveys can be performed while retrieving the core tube ....read more
SEPTEMBER 8-11, 2020: UGOL & Russia, Novokuznetsk, Russia.
Contact: Web: https://www.ugol-rossii.com
OCTOBER 20-22, 2020: MiningWorld Russia, Crocus Exhibition Center, Moscow, Russia
Contact: Web: www.miningworld.ru/
NOVEMBER 9-13, 2020: Expomin, Espacio Riesco, Santiago, Chile.
Contact: Web: https://www.expomin.cl
NOVEMBER 30-DECEMBER 4, 2020: The annual meeting of the American Exploration & Mining Association, USA.
Contact: Web: www.miningamerica.org
FEBRUARY 7-10, 2021: 47th Annual Conference on Explosives and Blasting Technique, Orlando, FL, USA.
Contact: Web: www.ISEE.org
FEBRUARY 28-MARCH 3, 2021: SME Annual Conference & Exposition, Colorado Convention Center, Denver, CO, USA.
Contact: Web: www.smenet.org
MARCH 14-17, 2021: Haulage & Loading 2021, Hilton El Conquistador Resort, Tucson, Arizona.
Contact: Web: www.haulageandloading.com
SEPTEMBER, 2021: MINExpo INTERNATIONAL, Las Vegas, Nevada. USA
Contact: Web: www.minexpo.com
For a full calendar of mining industry conferences and events - click here
| | |
| --- | --- |
| WHO'S MOVING WHERE | |

AngloGold Ashanti announced that Kelvin Dushnisky will step down as CEO, effective September 1. Dushnisky will be available to assist the group with a smooth handover until February 28, 2021. Christine Ramon, currently CFO, has been appointed interim CEO, while the board embarks on a comprehensive recruitment process to fi nd a new CEO. Ramon will assume the role on September 1.

Pretivm Resources Inc. announced that Patrick Godin will be joining the company as vice president and COO. Most recently, Godin was president, CEO and director of Stornoway Diamond Corp.

Summit Materials Inc. announced that Thomas W. Hill plans to step down from his role as president and CEO and as a member of the board effective September 1. At that time, Anne Noonan will be appointed president and CEO and as a member of the board. Hill will serve as a senior advisor through the end of the year and then transition into a consulting role through July 2023.
Nornickel announced several changes. Andrey Bougrov , previously appointed as senior vice president for environmental protection, will focus on stakeholder relations on sustainable development issues and the support of the Board of Directors Environmental Task Team. Larisa Zelkova is returning to the company to become senior vice president for human resources, social policy and public relations. Alexey Zakharov, vice president for fi nancial markets, is appointed vice president for innovations.

USA Rare Earth LLC announced that Peter Critikos has joined the management team as director of engineering and development. Most recently, he was senior project manager with Samuel Engineering.

Marimaca Copper Corp. appointed Hayden Locke as president. Prior to that, he worked in investment banking with JP Morgan and mining private equity with Barclays Natural Resource Investments. Since early 2018, Locke has been CEO of Emmerson Plc.

Taruga Minerals Ltd. appointed Thomas Line as CEO. Line has been working as the project manager for Taruga.

Bowman Consulting Group announced that Kent J. Lang joined the firm as principal, mining group leader. Lang is the former group leader of U.S. Mine Water and Environment for Golder Associates based in Tucson, USA.
About - providing an abreviated version of the current print edition of E&MJ, WOMP is distributed throughout the world to decision makers in the global mining industry, the last week of every month.

Subscribe to E&MJ - To receive your own copy of the print edition of E&MJ, click here , and complete your details. E&MJ is available free of charge to qualified readers.

Contact - if you have views, opinons or comments or editoral that you would like to submit, we would be delighted to hear from you - click here

Top