EPA Moves Forward With Gold King Cleanup
---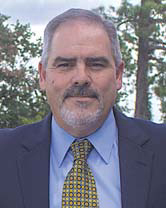 They say gold loves misery and, so far, most would agree that 2020 has been a miserable year. Backing up that old adage, gold prices this month surged above $2,000 per ounce (oz). On a percentage basis, the price of silver actually performed better than gold. The two usually rise and fall in tandem. Silver had been lagging, but it quickly caught up, rising more than 60% to nearly $29/oz. Metal prices across the board have firmed. Look for an industry-wide revitalization to begin with precious metals.
As this edition was going to press, which would be the five-year anniversary of the Gold King mine blowout, the U.S. Environmental Protection Agency (EPA) and the state of Utah announced they had reached a settlement. On August 5, 2015, a contractor working for the EPA pierced the seal of a mine portal in southwest Colorado and released mine water laden with heavy metals. The catastrophic environmental incident created an orange plume that fouled the waterways from Silverton, Colorado, to Lake Powell in Utah and into Lake Mead in Nevada for weeks.
Pursuant to the agreement, Utah will dismiss its legal claims against the EPA and the United States, as well as EPA's contractors, and the EPA will strengthen Utah's involvement in the agency's work to address contamination at the Bonita Peak Mining District (BPMD) Superfund Site, which includes the Gold King mine and other abandoned mines. The EPA will also continue to partner with Utah on other environmental priorities, including the assessment of abandoned mine sites in Utah that may be impacting its waters as well as other projects to improve Utah's water quality.
EPA Administrator Andrew Wheeler positioned the agreement as a win-win for the EPA and Utah. "It will bring environmental benefits to Utah, avoid protracted litigation, and hopefully serve as a lesson for the future to avoid repeating the mistakes of the past," Wheeler said.
Utah Attorney General Sean Reyes was more direct. "After years of intense litigation and negotiations, we are very pleased that millions of dollars can now be spent toward mitigation, remediation and assuring water quality in Utah rather than years of more litigation, trial and appeals," Reyes said. "This is what cooperative federalism looks like — a true federal and state partnership. Protecting the people, public health and environment of [Utah] have always been the top priority in this case."
Reyes explained that they had two simple goals. First, get the federal government to clean up massive amounts of waste still lurking in many historic mining districts. Second, get the EPA to act on the Utah Department of Environmental Quality's application for millions of dollars in Clean Water Act funds for various projects. The EPA now expects to conduct and oversee the completion of more than $220 million in work on abandoned mining sites with the potential to improve Utah's water quality. In late July, the EPA released for public comment a proposed plan for a centrally managed mine waste repository for the BPMD Superfund Site.


Steve Fiscor, Publisher & Editor-in-Chief, E&MJ
---
As featured in Womp 2020 Vol 08 - www.womp-int.com