The latest from the
World Mining Equipment
Video Library
View




US Makes Sweeping Changes to Environmental Policy

The U.S. federal government is making more changes to clarify environmental regulations and the permitting process. The White House Council on Environmental Quality (CEQ) issued a proposed rule to modernize its National Environmental Policy Act (NEPA) regulations. The U.S. Environmental Protection Agency (EPA) and U.S. Army Corps of Engineers (Corps) recently released a pre-publication version of their final rule defining the scope of waters federally regulated as "waters of the United States" (WOTUS) under the Clean Water Act (CWA). The hope is that the replacement rule will offer clear delineations between state and federal waterways. The Federal Permitting Improvement Steering Council (FPISC) voted to add mining to the list of covered sectors eligible .... read more


Steve Fiscor, Publisher & Editor in Chief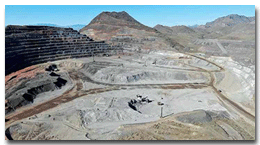 Freeport Outlines Growth Plans
Last year, Freeport-McMoRan (FCX) sold 3.3 billion lb of copper, 991,000 ounces (oz) of gold and 90 million lb of molybdenum. According to the company's recently released earnings report, it intends to produce approximately 3.5 billion lb of copper, 800,000 oz of gold and 88 million lb of molybdenum in 2020 .... read more
Kirkland Lake Shareholders Approve Detour Acquisition
At a special meeting on January 28, Kirkland Lake Gold Ltd. shareholders voted overwhelmingly in favor of the proposed acquisition of Detour Gold Corp. They approved the issuance of up to 77,407,217 common shares of Kirkland Lake Gold. The resolution was approved by approximately 98.99% of votes cast by shareholders. Detour Gold shareholders also approved the arrangement at a special meeting .... read more

Top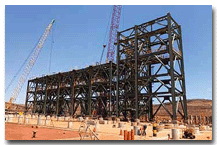 BHP South Flank Builds Ore Handling Plant
Fluor Corp. has erected the fi rst 1,500 tons of modules at BHP's South Flank ore handling plant. The company said the "milestone" was a critical step to fi rst ore and follows the announcement in October of the project meeting 50% completion. Fluor is providing engineering, procurement.... read more


Capstone Plans to Achieve 20% Growth by 2021
Capstone Mining Corp.'s 2019 actual production was above the midpoint range of 145 million to 160 million lb of copper and actual costs were below the bottomnend of the guidance range of $1.80/lb- $2/lb payable copper. In 2020, Capstone expects to produce between 140 million and 155 million lb of copper at C1 cash costs of between $1.85/lb-$2/lb payable copper produced .... read more

| | |
| --- | --- |
| AROUND THE WORLD - USA & CANADA | |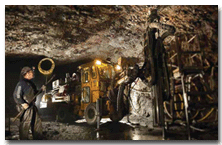 Lucky Friday Strike Ends
On Monday, January 6, by a vote of 86 to 78, union members of the United Steel Workers (USW) Local Union No. 5114 accepted an agreement between USW and Hecla Mining Co. at its Lucky Friday silver mine in the Coeur d'Alene Mining District in northern Idaho. This agreement will .... read more


PolyMet Will Appeal Court Decision on Permits
Poly Met Mining Inc. will file a petition for review to the Minnesota Supreme Court seeking to overturn a state Court of Appeals decision handed down January 13 remanding the company's Permit to Mine and dam safety permits to the Department of Natural Resources for a contested case hearing. "The issues raised by the court of appeals' decision are, of course, important to our project, but equally, they have far....read more

Top
CEQ Proposes Rule to Modernize NEPA
The White House Council on Environmental Quality (CEQ) issued a proposed rule to modernize its National Environmental Policy Act (NEPA) regulations, which were issued more than four decades ago. If finalized, the proposed rule would comprehensively update the 1978 regulations. The American Exploration & Mining Association (AEMA) said it applauds the CEQ for this much-needed proposal to.... read more

| | |
| --- | --- |
| AROUND THE WORLD - Latin America | |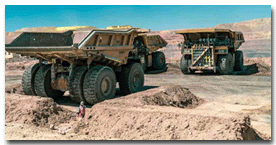 Antofagasta Minerals Exceeds Historic Copper Production
In 2019, Chilean copper producer, Antofagasta Minerals produced 770,000 metric tons (mt) of fine copper, which broke the record it obtained in 2018 when it produced 725,300 mt. This is a 6.2% increase, which includes its Los Pelambres, Antucoya... read more


Top
Antapaccay's Coroccohuayco Project Gets Approval
The Antapaccay Mining Co., a Glencore subsidiary, has been given the green light for the modification of a detailed environmental impact study (MEIA) regarding the development of the Coroccohuayco project in Espinar, Peru, as a new mining area, as well as the revival of some components in the Tintaya area, and modifi cations to the Antapaccay mining unit and the Tintaya expansion (Cusco), as reported by the Peruvian news agency Gestión ... read more

| | |
| --- | --- |
| AROUND THE WORLD - Australasia | |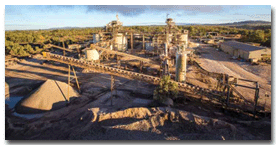 Resolute Sells Ravenswood Gold Mine
Resolute Mining Ltd. signed a legally binding agreement to sell the Ravenswood gold mine in Queensland for a total consideration of A$300 million ($207 million) to a consortium that includes EMR Capital and Golden Energy and Resources. The transaction is expected to be completed by the end of March and …. read more


Top

Oz Minerals Begins Producing Concentrate at Carrapateena
OZ Minerals has begun producing copper concentrate at its recently developed Carrapateena sublevel caving mine 160 kilometers (km) north of Port Augusta, South Australia. Mine ramp up to a planned rate of 4.25 million metric tons per year (mt/y) will take about 12 months. Life-of-mine production of metals in concentrate is planned to average 65,000 mt/y of copper and 67,000 ounces per year (oz/y) of gold …. read more

Barrick Solidifies JV With Tanzania
President of the United Republic of Tanzania Dr. John Pombe Magufuli and Barrick Gold Corp. attended a signing ceremony to formalize the establishment of a joint venture between Barrick and the government. The joint venture, according to CEO Mark Bristow, will give the government …. read more
Top
Ivanhoe Studying Smallerscale Start at Platreef
Ivanhoe Mines reported in mid-January that its South African subsidiary, Ivanplats, is fast-tracking a feasibility study of a smaller- scale, early-stage development plan using Shaft 1 as a production shaft at its Platreef PGM-copper-gold mining license on the Northern Limb of the Bushveld Complex in South Africa's Limpopo province. Shaft 1 will be the Platreef mine's ventilation shaft. Development of Shaft 2, which will be the production shaft at full…. read more



Kumtor Receives Mining Permits
Centerra Gold Inc.'s Kumtor mine in the Kyrgyz Republic has received all the necessary approvals and permits to recommence open-pit mining operations and to continue milling activity for the remainder of 2020. The relevant Kyrgyz state agencies have approved the company's 2020 mine development plan for the Central Pit Development, including the revised waste .... read more


Top
Former Mongolian Prime Minister Faces Charges
Former Prime Minister of Mongolia Chimediin Saikhanbileg is currently facing four charges stemming from his role in negotiating a 2015 agreement with mining firm Rio Tinto for the development and foreign investment in the Oyu Tolgoi underground copper mine project located in Khanbogd sum, prospectively the largest mining development in the country's history… read more



| | |
| --- | --- |
| THIS MONTH IN COAL | |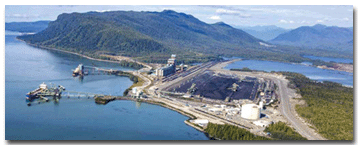 Teck Increases Export Capacity With New Ridley Terminals Agreement
Teck Resources Ltd. has expanded its commercial agreement with Ridley Terminals for shipping coal from Teck's British Columbia operations. The agreement runs from January 2021 to December 2027, and increases contracted capacity from 3 million.... read more


Top

Westmoreland Finalizes New Coal Supply Agreement for Colstrip
Westmoreland Rosebud Mining announced the finalization of a new, six-year agreement to supply coal to Colstrip Generating Station's Units 3 and 4 in December. The new agreement aligns with the needs of the regulated ownership group and will continue to enable Units 3 and 4 to operate reliably. It took effect on January 1 and will continue through to at least the end of 2025 …. read more


Indonesia's PT Bukit Asam Plans to Increase Production in 2020
Indonesian state-owned coal miner PT Bukit Asam is targeting around 30 million metric tons (mt) of coal production for 2020, according to Reuters. That's a 1.5-million-mt increase over the company's 2019 production. Bukit Asam Director of Commerce Adib Ubaidillah said 60% of the 2020 targeted production will be bought by the Indonesian power utility PLN and 30% will be shipped overseas, mostly to India  …. read more


-->
| | |
| --- | --- |
| FEATURE - Loaders and Dozers | |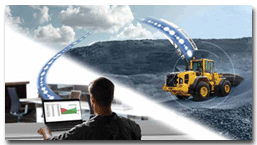 Giving Operators a Helping Hand
E&MJ looks at the various steps toward autonomy for loaders and dozers, and how operations around the globe are taking advantage of these technologies.

By Carly Leonida, European Editor

When it comes to open-pit mines and autonomy, haul trucks are usually the first machines that spring to mind. However, for the purposes of this article lets concentrate on dozers and loaders; the unsung heroes of the mine site. While they may not be the stars of the load and haul fleet, loaders and dozers are vital to keeping a mine running efficiently, from cleaning up around conveyors and crushers, to keeping stockpiles in check, creating pads and maintaining roads and benches. Their work is varied, highly mobile and often requires a .... read more



For more companies with products in the Loaders market -
Go Here
| | |
| --- | --- |
| FEATURE - Sag Mill Maintenance | |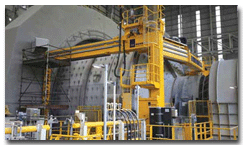 Minding the Grind: Maintenance Options to Keep SAG Mills Turning
When the largest machine in the plant stops working, the silence that follows typically isn't golden – just expensive.

By Russell A. Carter, Contributing Editor.

Modern, large SAG mills are major capital-cost items with price tags reaching well into the eight-figure dollar range. They stand at the entry point to a variety of comminution circuit setups and when they stop for whatever reason, the revenue losses per circuit mount quickly. The hours, days or weeks needed to get a mill back on line are often filled with tense periods of trouble-shooting and scrambling to locate and acquire needed parts ..... read more

Top

For more companies with products in the Mills market -
Go Here
| | |
| --- | --- |
| FEATURE - Mine Rescue | |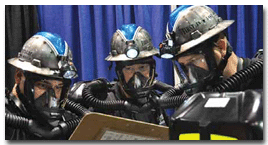 Nystar Rises to Constellation of Champs
In 2019, a mine rescue team from a Tennessee zinc operation went from 'getting killed to killing it' at the biggest competitions in the U.S.

By Jesse Morton, Technical Writer

The next investment Nyrstar may have to make in its east Tennessee mine rescue team could be a new trophy cabinet. Theold one, filling a corner in the small company office building in Strawberry Plains, Tennessee, USA, is at maximum capacity. And it has yet to gather dust. That's because the trophies and plaques filling the display are almost exclusively from within the last couple of years. The big ones are from 2019. The mine rescue program, the baby of Bill Hart, manager of Coy mine, continues R&D.... read more


For more companies with products in the Safety market -
Go Here
| | |
| --- | --- |
| Exploration | |
Exploration Game Changers
Machine learning, hydrogeochemistry, SQUIDS, and other techniques are increasing the speed and success of tomorrow's undercover exploration programs.

By Carly Leonida, European Editor

The next five to 10 years signal a turning point for the mining industry. Demand for metals such as copper, lithium and cobalt is set to skyrocket as the green economy expands and demand for low-carbon technologies like electric vehicles and wind turbines increases. Gold, a safe haven for investors during times of uncertainty, also looks set to remain in high demand as we enter a period of unprecedented global change fueled by climate-related risks and trade tensions .... read more

Top


For more companies with products in the Exploration market -
Go Here
| | |
| --- | --- |
| Video Presentations | |
The latest listings from the World Mining Equipment Video Library - to view the video, click the image.
For more details on the Video Hub -

Go Here
New Grader for Haul Roads
Shandong Lingong Construction Machinery Co. Ltd. (SDLG) announced the heavy-duty G9290 motor grader for haul road maintenance. With a 14-ft-wide blade as standard and many of the design features of predecessor models, the unit has an engine supplied by Volvo and a Volvo-designed .... read more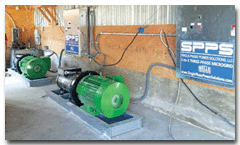 Microgrid Power Source
Single Phase Power Solutions introduced the 50 horsepower (hp) 1-to-3 Microgrid Power Source featuring a patented BELLE Motor with Written-Pole technology to deliver three-phase power from single phase utility service. It can be used to operate a 25-hp three-phase motor, and multiple other motors up to the remaining 25 hp of capacity....read more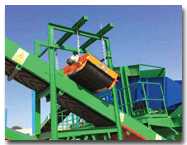 Suspended Magnets Remove Tramp Metal
Eriez reported the release of CP-20 and TP-25 Suspended Magnets for removing tramp metal, both of which are available with either a standard electric drive or a hydraulic drive. The magnets are designed for mobile crusher and mobile equipment applications. The CP-20 Series Magnets use a single-pole permanent .... read more

Top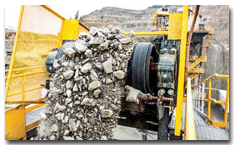 Light Weight Conveyor Drum Pulley
Superior Industries showcased the Prime Mine Duty Pulley, a new conveyor drum pulley manufactured in diameters from 4 in. to 30 in. and face widths of 12 in. to 78 in. The pulley is designed with a solid steel end disc which eliminates welding at the hub of the pulley, the company reported. Leadership at Superior reported ....read more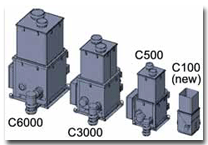 Feeder for Small or Lab Extruders
Schenck Process introduced the ProFlex C100 feeder. The smallest of the company's C series, it is comparatively lightweight and fits on small extruders. Up to five feeders can be grouped around an inlet of a lab- or small-size extruder. The feeder is equipped with an integrated gearbox for turndown ratios of up to 1:120. It is NEMA drive-ready for.... read more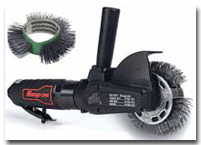 'Crud' Removal Tool
Snap-on Industrial introduced the Crud Thug Removal Air Tool, which, the company reported, safely removes rust, paint, gasket material, seam sealers and more, without fumes, heat buildup or damage. The solution, equipped with a .45-hp thermally balanced air motor, is ideal for industrial fleet vehicles. Features include a .... read more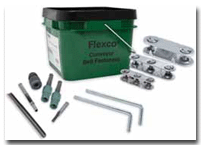 Conveyor Rip Kit
Flexco unveiled the Rip Repair Kit for emergency rip repairs in conveyor belts. The kit contains everything needed to splice up to 50 ft of belt with a power tool. The kits are available in a variety of belt thicknesses, and come in a bucket filled.…. read more

Top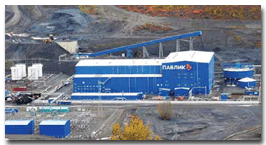 FLSmidth Wins Order for Russian Gold Plant
FLSmidth will supply a new gold processing plant to JSC Pavlik in the Magadan region in eastern Russia. The order for 7-million-metric-ton-per-year plant was valued at around DKK 290 million ($42.9 million). It will operate alongside another processing plant supplied by FLSmidth in 2013 ....read more
MARCH 1-3, 2020: The Prospectors & Developers Association of Canada's annual meeting, Toronto Convention Center, Toronto, Canada. Contact: Web: www.pdac.ca
MARCH 30-APRIL 4, 2020: Alaska Miner's Association's Spring Biennial Conference, Carlson Center, Fairbanks, Alaska USA. Contact: Web: alaskaminers.org.
APRIL 20-24, 2020: Expomin, Santiago, Chile. Contact: Web: www.expomin.cl
APRIL 21-23, 2020: MiningWorld Russia, Moscow, Russia. Contact: Web: www.miningworld-events.com
MAY 3-6, 2020: Canadian Institute of Mining (CIM), Vancouver, Canada. Contact: Web: https://convention.cim.org/2020https://convention.cim.org/2020
JUNE 2-5, 2020: UGOL & Russia, Novkutznesk, Russia. Contact: Web: www.ugol-rossii.com
JUNE 9-11, 2020: Euro Mine Expo, Skelleftea, Sweden. Contact: Web: www.euromineexpo.com
SEPTEMBER 7-11, 2020: Electra Mining, Johannesburg, South Africa. Contact: Web: www.electramining.co.za
For a full calendar of mining industry conferences and events - click here
| | |
| --- | --- |
| WHO'S MOVING WHERE | |
Heron Resources appointed Tim Dobson as CEO, commencing in March. He is currently senior vice president metals for Sherritt International in Canada and former president of Ambatovy in Madagascar.

Eldorado Gold announced that executive vice president and COO Paul Skayman is retiring after almost 15 years with the company. The company hired Joe Dick as the company's new executive vice president and COO. Prior to joining Eldorado, Dick was the senior vice president, Latin America, for Goldcorp
First Majestic Silver Corp. appointed Steve Holmes to the role of COO. Prior to joining First Majestic, Holmes held the position of vice president, joint venture portfolio at Barrick Gold.
Richard Lock has joined Poly Met Mining Inc. as senior vice president and project director for the NorthMet Project. Lock most recently was construction director for the KAZ Minerals Peschanka openpit copper mine located within the Arctic Circle in Russia.
Starla Jackson has been appointed marketing coordinator for Eclipse Mining Technologies.

RPMGlobal has bolstered its inhouse Environmental, Social and Governance (ESG) capabilities after announcing the appointment of Luke Stephens, principal social specialist, to the company's Consulting and Advisory division.

VTT Technical Research Centre of Finland Ltd. announced that Anssi Laukkanen, who was involved in the creation of the materials modelling concept VTT ProperTune, has been appointed as VTT's fi rst research professor in computational materials and data sciences.

Ritchie Bros. Auctioneers announced that Ann Fandozzi will become CEO and join the board of directors. Most recently, Fandozzi was CEO of ABRA Auto Body & Glass.
About - providing an abreviated version of the current print edition of E&MJ, WOMP is distributed throughout the world to decision makers in the global mining industry, the last week of every month.

Subscribe to E&MJ - To receive your own copy of the print edition of E&MJ, click here , and complete your details. E&MJ is available free of charge to qualified readers.

Contact - if you have views, opinons or comments or editoral that you would like to submit, we would be delighted to hear from you - click here

Top