Antofagasta Minerals Exceeds Historic Copper Production
---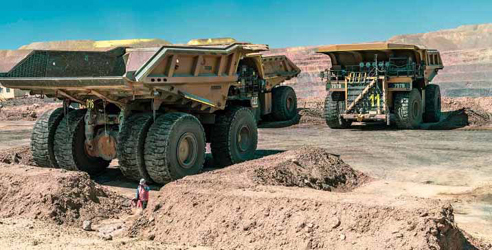 A miner parks his truck for shift change at the Antucoya mine in Chile.


In 2019, Chilean copper producer, Antofagasta Minerals produced 770,000 metric tons (mt) of fine copper, which broke the record it obtained in 2018 when it produced 725,300 mt. This is a 6.2% increase, which includes its Los Pelambres, Antucoya, Centinela and Zaldívar operations, which also contributed to a net cash cost of $1.22/lb. "In addition to improving production costs, during 2019, we suffered no fatalities at our sites, which is always our first priority," CEO Iván Arriagada said.

In the last quarter of 2019, production reached 185,500 mt. This comes despite the unrest and protests in Chile that created delays in supplies and travel disruptions for workers during the last quarter of 2019.

"Following the events in Chile, all our mining operations have been operating according to their respective plans, although the Antofagasta Bolivia Railroad (FCAB), which also belongs to Antofagasta plc, has had some interruptions due to occasional blockages in Antofagasta," Arriagada said.

By 2020, the company reported it expects copper production to be between 725,000 and 755,000 mt. This represents a decrease of 2% to 6% compared to 2019, due to a decrease in the amount of ore that Minera Centinela can access in 2020. It is also estimated that the cash cost of the operations in 2020, after credits for byproducts, will reach $1.30/lb.
---
As featured in Womp 2020 Vol 02 - www.womp-int.com