The latest from the
World Mining Equipment
Video Library
View




CEO Calls Out Goldman Analyst

The mining industry could be entering the early stages of another bull run, but one would never know that based on how the investment community treats publicly held miners. While mining CEOs should resist the urge to capitalize on questionable projects and carefully consider some acquisitions, they shouldn't give in to short-sighted shareholder demands. They need to strike a balance to achieve their long-term vision. Mining CEOs are constantly forced to do this odd tap dance answering questions publicly with some uninformed analysts especially when the market faces uncertainty. That's why it was so refreshing to hear Cleveland-Cliffs CEO Lourenco Goncalves call an analyst out during the company's third-quarter earnings call and then double-down, defending the comments he made. wouldn't .... read more

Steve Fiscor, Publisher & Editor in Chief

Rio Tinto, Hancock Prospecting Open New Mine at Hope Downs
Rio Tinto and Hancock Prospecting opened a new mine at Hope Downs in the Pilbara, Western Australia. The joint venture partners also approved an investment in greater automation, driving productivity and improving safety. Development of the Baby Hope deposit.... read more
RNC Finds High-grade Gold at Beta Hunt
RNC Minerals has discovered multiple occurrences of exceptionally high-grade, coarse gold at its Beta Hunt gold-nickel mine south of Kambalda, Western Australia. Mining has been ongoing at Beta Hunt for 45 years by several different operators. RNC's discoveries have been below previously mined levels that were not subjected to exploration drilling by earlier operators. are .... read more

Top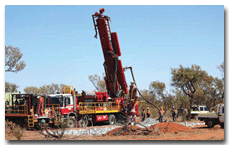 OZ Earns 51% Interest in West Musgrave Project
OZ Minerals has earned a 51% interest in the West Musgrave nickel-copper project in Western Australia from Cassini Resources following an investment of $22 million. The project is located 30 kilometers (km) from Jameson, Western Australia, near the state's borders with South Australia and the Northern Territory. OZ and Cassini are conducting a prefeasibility .... read more


Americas Silver, Pershing Gold to Merge
Americas Silver Corp. and Pershing Gold Corp. have agreed to merge. The transaction pairs two polymetallic mines, the Galena Complex in Idaho and the San Rafael mine in Mexico, which are expected to produce approximately 7 million silver equivalent ounces (oz) with the Relief Canyon (precious metals) development project in Nevada, which could potentially add approximately 91,000 gold oz annually. announced .... read more

| | |
| --- | --- |
| AROUND THE WORLD - USA & CANADA | |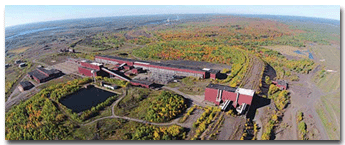 Minnesota Issues Permit to Mine for PolyMet Copper-Nickel Mine
PolyMet Mining has received its Permit to Mine from the state of Minnesota, a crucial permit for construction and operation of the NorthMet Project in northeastern Minnesota. This permit is the first non-ferrous mining permit issued in Minnesota. The Department of Natural Resources also issued all other permits for which .... read more


Denison Planning to Develop 2 Mines at Wheeler River
Denison Mines has reported the results of the prefeasibility (PFS) of its flagship Wheeler River uranium project at the eastern end of the Athabaska Basin in northern Saskatchewan. The PFS supports development of two mines on the property, an in-situ recovery (ISR) mine on the Phoenix deposit and an underground mine utilizing conventional longhole stoping on the Gryphon deposit. groundwater ....read more

Top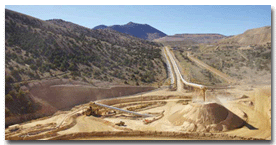 Coeur Acquiring Projects, Land Adjacent to Rochester
Coeur Mining has entered into a definitive agreement with Alio Gold to acquire a property package adjacent to Coeur's Rochester mine in west-central Nevada. The acquisition includes Alio's Lincoln Hill and Wilco projects, its Gold Ridge property, and other nearby claims. Coeur will pay for the acquisition through issuance of $19 million of its common stock .... read more

| | |
| --- | --- |
| AROUND THE WORLD - Latin America | |

Hudbay Considers Mantos Copper
By Oscar Martinez Bruna, Latin America Editor

Hudbay Minerals Inc. is in conversations to buy Mantos Copper SA, a Chilean mining company linked to former Anglo American executives, which is looking for a buyer to finance its expansion plans, according to those familiar with the matter. Mantos could get up to US$780 million in a sale, according to two people who are familiar with the situation and asked not to be named. While the talks are moving forward, they may still fail or other suppliers may emerge, they said advanced .... read more


Top
Nexa Approves Aripuan Project
This week, the board of directors from Nexa Resources S.A. has approved the construction of the Aripuan project, an underground polymetallic mine and concentrate processing facility in the state of Mato Grosso, Brazil. The average zinc equivalent production at the Aripuan project is estimated at 120,000 metric tons per year (mt/y) for 13 years. The Aripuan project is expected to be operational .... read more

| | |
| --- | --- |
| AROUND THE WORLD - Australasia | |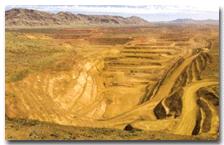 Rio Tinto Announces Significant Robe River Investment
Rio Tinto, together with joint venture partners Mitsui and Nippon Steel & Sumitomo Metal, have approved an investment of $1.55 billion to sustain production capacity at two projects that form part of the Robe River Joint Venture in the Pilbara region of Western Australia. Rio Tinto's 53% share would total $820 million …. read more


Top

Copper Mountain Studies Queensland Copper-Gold Project
Copper Mountain Mining has reported positive results from a feasibility study of its 100% owned Eva copper-gold project 95 kilometers (km) northeast of Mount Isa, Queensland. The project is designed as a moderately sized, truck-and-shovel, open-pit mining operation. Pit designs encompass five deposits: Little Eva, Turkey Creek, Bedford, Lady Clayre and Ivy Ann, with Little Eva and Turkey Creek representing approximately 91% of the project's mineral reserves …. read more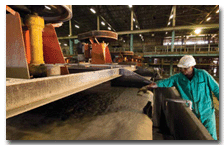 Katanga Temporarily Suspends Cobalt Sales
Katanga Mining announced that its 75%- owned operating subsidiary, Kamoto Copper Co. SA, will temporarily suspend the sale of cobalt from its Kamoto Project in the Democratic Republic of the Congo (DRC) until further notice. The presence of uranium was recently detected in the cobalt hydroxide product in levels that exceed the acceptable limits …. read more
Top
Mali Approves Agribusiness at Morila
The government of Mali has approved Randgold Resources' ambitious plans to develop an agribusiness at the Morila gold mine in southern Mali to replace mining with a sustainable economic activity after the mine closes in two years' time. In a ceremony at Morila on October 8, Randgold Resources Chief Executive Mark Bristow stated that the project would support the government's drive to reduce poverty by promoting the agricultural sector …. read more




Centerra Sells Mongolian Subsidiaries
Centerra Gold sold its Mongolian business unit, including the Boroo gold mine and processing facility and the Gatsuurt gold project, to OZD ASIA PTE Ltd. for $35 million. OZD has purchased all outstanding shares and debt of Centerra Netherlands, BVBA which was the 100% direct shareholder of the company's …. read more


Top
Vedanta's Mines Reach All-time High
In its most recent quarterly report, Vedanta reported mined metal production from underground mines for Q2 FY2019 was at an all-time high of 232,000 metric tons (mt), up 10% sequentially and 44% y-o-y driven by 33% y-o-y increase in ore production. Total mined metal production increased by 10% sequentially and 6% y-o-y after the closure of open-cast operations last year .… read more



| | |
| --- | --- |
| THIS MONTH IN COAL | |

Bowie Changes Name to Wolverine, Moves to Utah
U.S. bituminous coal operator Bowie Resource Partners moved its corporate headquarters from Grand Junction, Colorado, to Sandy, Utah, and has changed its name to Wolverine Fuels LLC. Wolverine will continue to operate the Sufco, Skyline and Dugout Canyon mines in Utah and the idled Bowie No. 2 mine in Colorado, and will also maintain a small regional office in Grand Junction .... read more


Top

Peabody Will Acquire Shoal Creek Mine
Peabody Energy has signed a definitive agreement to purchase the Shoal Creek metallurgical coal mine located on the Black Warrior River in Alabama from private coal producer Drummond Co. Inc. for $400 million. Shoal Creek serves Asian and European steel mills with high-vol A coking coal. Peabody will purchase the mine, prep plant and supporting assets …. read more


Westmoreland Files for Bankruptcy
During early October, Westmoreland Coal Co. entered into a restructuring support agreement (RSA) with members of an ad hoc group creditors. To implement the RSA, the company filed voluntary petitions for relief under chapter 11 of the U.S. Bankruptcy Code in the U.S. Bankruptcy Court for the Southern District of Texas, Houston Division …. read more


-->
| | |
| --- | --- |
| FEATURE - Slope Stability | |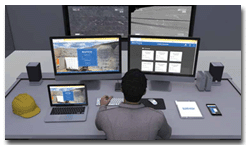 Measuring Motion: New Angles for Slope Stability Monitoring
Companies with the best prospects for managing geotechnical risks are committed to having access to good data, rigorous design and topnotch engineers. Here's a look at the newest options available to meet the challenges.

Russell A. Carter, Contributing Editor

Over the lifespan of a large open-pit mine, the design and ongoing work needed to maintain pit slope stability can evolve into an ongoing, sometimes complicated dance between safety and economics with uncertainty, variability and other forms of risk providing the music. It's an area in which red-flag terms such as "resistive vs. destabilizing forces," "high failure consequences" and "extreme events" are part of the jargon. Another term often encountered in the discipline's past literature is "lack of…", as in lack of useful .... read more



For more companies with products in the Slope Monitoring market -
Go Here
| | |
| --- | --- |
| FEATURE - Autonomous Haulage | |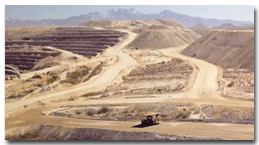 Komatsu Debuts Advanced Autonomous Systems
A market leader offers autonomous mining insight during a demo at its proving grounds in Tucson, Arizona

By Steve Fiscor, Editor

Autonomous haulage systems (AHS) will have a pronounced impact on future mining operations. Driverless trucks run continuously and more efficiently than their manned counterparts. AHS will improve everything associated with the mining operation from safety to operations to maintenance. They will also change the approach to mine planning and scheduling. The 8-hour production shift, for example, was based on miner fatigue levels ..... read more

Top

For more companies with products in the Load Haul Dump market -
Go Here
| | |
| --- | --- |
| FEATURE - Filtration & Thickeners | |

The Complexity vs. Performance Dilemma
Modern thickener and filtration solutions can be customized to meet brownfield site or plant expansion project needs, but within limits.

By Jesse Morton, Technical Writer

Determining the best thickener or filtration system for a new or existing plant will invoke a decision tree that reads like a list of calculated tradeoffs. "We are always compromising on the choices," engineer and thickener expert Tom Keirn said in a recent presentation. Fortunately, several of the solutions on the market today seek to minimize the cons while maximizing the pros. A summary of the highlights of several illustrates this point..... read more


For more companies with products in the Filtration market -
Go Here
| | |
| --- | --- |
| FEATURE - Rock Bolting | |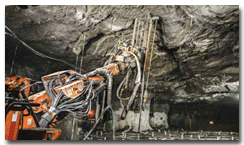 New Developments in Rock Bolting
Ground control products and technologies mitigate issues at depth.

By Steve Fiscor, Editor

Rock mechanics is one of the areas that separates mining engineers from the other disciplines. Understanding the compressive strength of rock and the influence of stress and strain, they can safely determine the unsupported span for a development heading. Those ground support decisions are based on several factors including among others depth, ambient conditions and how long that area of the mine will be in use .... read more

Top


For more companies with products in the Rock Bolting market -
Go Here
| | |
| --- | --- |
| Video Presentations | |
The latest listings from the World Mining Equipment Video Library - to view the video, click the image.
For more details on the Video Hub -

Go Here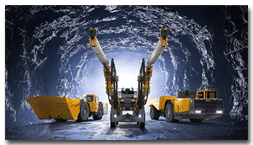 Epiroc Launches New Generation Battery-driven Machines
Epiroc introduced its second generation of battery-operated machines that will lower mining customers' costs and promote a healthier work environment, according to the company. The battery-driven underground loaders, trucks and drill rigs launched will create a number of benefits for mining companies globally, including improved health and safety, reduced greenhouse gas emissions .... read more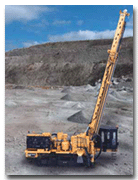 Transportable Cat Rig for Production
Caterpillar released the Cat MD6200 Rotary Blasthole Drill, which is a production rig that does pre-split drilling. The company described the rig as its most transportable rotary drill yet. The rig is designed for single- or multipass rotary or DTH drilling and can drill 127-mm to 200-mm-diameter holes. It can drill at a negative angle up to 15° to match the highwall slope. For traditional production drilling, the mast ....read more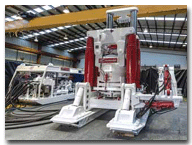 Customized Raise Boring Machine Passes Tests
TERRATEC announced the completion of factory acceptance testing on a custom TR3000 Raise Boring Machine. The unit has a nominal boring size of 3 meters (m) in diameter and 400 m in depth and has a standard pilot hole diameter of 311 mm, the company reported. It has a maximum pilot drilling torque of 78,000 newton meters (Nm), reaming torque of up to 237,000 Nm and breakout to .... read more

Top

Multifrequency Screening Solutions for Wet Materials
Astec Mobile Screens reported the GT205 multi-frequency screen, as a component of the GT205 plant, is fi eld-proven and the foundation of successor technology development. The plant combines a conventional, two-bearing vibrator, traditionally used on an incline screen ....read more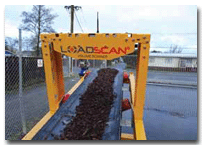 Above-belt Conveyor Volume Scanner
Loadscan launched its conveyor volume scanner (CVS), which the company described as a reliable tool to measure the material moved by a conveyor belt. The above-belt lidar laser measurement system offers a software- and Web-based user interface, and features a reporting capability. It can track production rates in real time, the company reported .... read more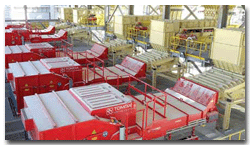 Upgraded Sorting Machine Offers Increased Capacity
Tomra Sorting Solutions launched an upgrade to the TOMRA COM XRT, which features higher belt speed and design capacity, and better accessibility over the previous version, the company reported. Key improvements of the upgraded design include increased wear resistance and component lifetime, with increased .... read more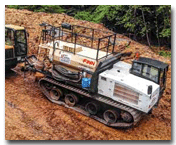 Tracked Hydro seeders to Re-seed Difficult Terrain
Prinoth reported its PANTHER T8 and T2 hydro seeders are designed to restore destroyed vegetative areas ruined by frequent vehicle passage during excavation activities. The tracked hydro seeders spray seeds on the ground to promote vegetative growth in swamps or forests that are otherwise inaccessible .…. read more

Top

Tire for Scrapers, Graders Offers Improved Traction
Magna Tires Group introduced the MA02, which is designed for scrapers and graders. The tire is engineered and constructed with a unique non-directional E3 rock tread pattern, which will considerably improve traction and performance, the company reported. The steel radial construction of the tire provides sturdy protective layers and allows for better load performance ....read more
DECEMBER 3-7, 2018: American Exploration & Mining Association annual meeting, Spokane, Washington, USA. Contact: Web: www.miningamerica.org

>

DECEMBER 4-5, 2018: 1st International Conference on High Performance Mining, RWTH Aachen University, Aachen, Germany. Contact: Web: www.high-performance-mining.com

JANUARY 27-30, 2019: 45th Annual Conference on Explosives and Blasting Techniques, Nashville, Tennessee, USA. Contact: Web: www.isee.org

FEBRUARY 24-27, 2019: SME Annual Conference & Expo, Denver, Colorado, USA. Contact: Web: www.smeannualconference.com

MARCH 3-6, 2019: SME Prospectors & Developers Association of Canada's annual conference, Metro Convention Center, Toronto, Canada. Contact: Web: www.pdac.ca.com

March 10-13, 2019: Haulage & Loading, Hilton El Conquistador Resort, Tucson, Arizona, USA. Contact: Web: www.haulageandloading.com

>

APRIL 8-14, 2019: bauma, Messe Muenchen, Munich, Germany. Contact: Web: www.bauma.de

MAY 10-13, 2019: Longwall USA, Pittsburgh, Pennsylvania, USA. Contact: Web: www.longwallusa.com

For a full calendar of mining industry conferences and events - click here
| | |
| --- | --- |
| WHO'S MOVING WHERE | |

Guyana Goldfields Inc. appointed Ron Stewart as senior vice president, technical services and corporate development. Until recently, Stewart served as the president, CEO and director of Beaufield Resources Inc. He replaces Daniel Noone, who has served as vice president, exploration, and will continue to be working as a consultant during the transition.

eCobalt Solutions Inc. announced that Paul Farquharson will retire as president, CEO and director and will be succeeded by Michael Callahan as president, CEO and director of the board. In 2013, Callahan became president of Western Pacific Resources Corp. and took over as CEO in 2014. He resigned from that position in 2018 when he took over the position at eCobalt.

B2Gold Corp. appointed Dana Rogers as vice president, finance. Rogers joined B2Gold in January 2014 as corporate controller and was promoted to director of finance in 2017.
Bunker Hill Mining Corp. accepted the resignation of Bruce Reid as president and CEO and as a director of the company. John Ryan, director, has assumed the function of the company's president and CEO on an interim basis.

Falco Resources Ltd. announced the resignation of Vincent Metcalfe from his position of CFO. Anthony Glavac, vice president and corporate controller, will assume the position of CFO on an interim basis.

Roxgold Inc. appointed Paul Weedon vice president, exploration. Prior to joining Roxgold, Weedon was the exploration director, Australia, at Newmont Mining Corp.

Tony Calandra has been appointed president of Frank Calandra Inc./Calandra Group. The group of companies include Jennmar, JLOK, Jennchem, JM Steel, Jennmar Civil, JM Conveyors, JM Sanshell, Jennmar Specialty, JM McSweeney, CDS, Tungstemet, and Jennmar Services. He joined the group of companies in 2002. Prior to joining FCI/Calandra Group, he was a senior accountant at Ernst & Young. .

MacLean Engineering hired Patrick Marshall as director of mining technology.
About - providing an abreviated version of the current print edition of E&MJ, WOMP is distributed throughout the world to decision makers in the global mining industry, the last week of every month.

Subscribe to E&MJ - To receive your own copy of the print edition of E&MJ, click here , and complete your details. E&MJ is available free of charge to qualified readers.

Contact - if you have views, opinons or comments or editoral that you would like to submit, we would be delighted to hear from you - click here

Top