CEO Calls Out Goldman Analyst
---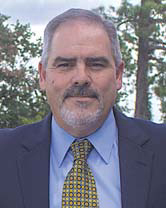 The mining industry could be entering the early stages of another bull run, but one would never know that based on how the investment community treats publicly held miners. While mining CEOs should resist the urge to capitalize on questionable projects and carefully consider some acquisitions, they shouldn't give in to short-sighted shareholder demands. They need to strike a balance to achieve their long-term vision.
Mining CEOs are constantly forced to do this odd tap dance answering questions publicly with some uninformed analysts especially when the market faces uncertainty. That's why it was so refreshing to hear Cleveland-Cliffs CEO Lourenco Goncalves call an analyst out during the company's third-quarter earnings call and then double-down, defending the comments he made.
This happened during the morning of Friday, October 19. Prior to the call, Goldman Sach's Matthew Korn issued a neutral rating on Cleveland-Cliffs, saying that the company had modestly missed consensus estimates, but investors would likely focus on the dividend as the major takeaway. In retrospect, Goncalves must have been furious.
Cleveland-Cliffs is the largest iron ore miner in the U.S. In addition to reporting third-quarter earnings that beat Wall Street expectations, the company had recently announced it was resuming a dividend payment, and that it reached a labor agreement with its union miners (See News, p. 12). They had a lot of good news to report. He questioned how the company could miss on its operating results, even though the company reported an increase in profit and improving revenue.
Dovetailing on an answer to a question posed by another analyst, Goncalves said, "You're absolutely right. We are going to generate a lot of cash in Q4, a lot of cash in 2019, a lot of cash for the foreseeable future. In Q4, that's the very first thing that the numbers will show and that will probably surprise some of the analysts that can't read numbers. It's unbelievable… these big banks …. It's not like you don't understand our business. You don't understand your own business. You are a disaster…" He reached out to Korn on the call and he didn't respond.
"We are going to use money to reward the long-term shareholders," Goncalves said. "So, if the stock continues to go down, based on these kids that play with computers and somebody else's money, we are going to buy back stock." This exchange was only a few minutes, but it overshadowed some really good explanations of how Cleveland-Cliffs plans to improve its business moving forward.
Later in the day, Goncalves appeared on CNBC and said he would do it again. "Oh yeah, absolutely...when you're not the CEO of Facebook, Google or Tesla, being on CNBC at 3 p.m. is a big accomplishment," Goncalves said. "It's totally unacceptable that a Goldman Sachs analyst with bad math puts out a paper before the call — before the call — calling a miss when it's not a miss." Goncalves is a significant Cleveland-Cliffs shareholder. As the chairman and CEO, he acted on behalf of the company and defended the company's shareholders.


Steve Fiscor, Publisher & Editor-in-Chief, E&MJ
---
As featured in Womp 2018 Vol 11 - www.womp-int.com