The latest from the
World Mining Equipment
Video Library
View





An Industry-wide Information Investment

More recently, the mining industry has been accused of being slow to adopt technology. Go figure. That might be true when mines and mills are compared with modern factories that churn out products with automated precision in a controlled environment. Many mines and processing plants, however, operate under extreme conditions and I would argue that today's mining engineers are the best at adapting new technology to processes that vary with each site's specific conditions.
This month, three of our features, Grade Control, Implementing the Internet of Things and Instrumentation, discuss the use of technology to improve safety, efficiency, operating costs and the environment. The grade control article discusses several software packages that allow mine planners and others to better visualize the data and make informed decisions.... read more

Steve Fiscor, Publisher & Editor in Chief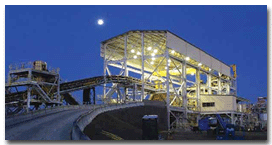 OceanaGold Pours First Gold at Haile Mine in South Carolina
OceanaGold Corp. reported on January 20 that it has poured the first gold at its Haile mine in Lancaster County, South Carolina, United States. The company began milling Haile ore in late December and expects Haile operations to produce 150,000 ounces (oz) to 170,000 oz of gold in 2017 at all-in sustaining costs of between $500/oz and $550/oz. Life of mine gold production is planned to average 126,700 oz per year (oz/y) over a mine life of 13.25 years .... read more
Philippines to Shut Down Half of its Mines
On February 2, the Philippines announced the closure of 23 mining operations in several regions of the country. It also put five operations on suspension and one was deferred. The announcement was part of a mining audit report performed by the Department of Environment and Natural Resources (DENR). "We assure the industry and the general public that due process was meticulously observed in the mining audit conducted by the agency and that the result would really promote the common good and social justice," DENR said in a statement .... read more

Top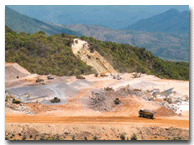 Goldcorp Selling its Los Filos Mine and Cerro Blanco Project
In separate announcements in mid-January, Goldcorp reported it has entered into agreements to sell its Los Filos gold mine in Mexico to Leagold Mining and its Cerro Blanco gold-silver project in Guatemala to Bluestone Resources. The Los Filos transaction is valued at approximately $438 million, consisting of $279 million in cash (subject to certain closing adjustments), $71 million in Leagold common shares, and tax receivables valued at .... read more


Tahoe Resources Achieves Record Silver, Gold Production in 2016
Tahoe Resources reported record production levels of 21.3 million ounces (oz) of silver and 385,111 oz of gold in 2016, including more than 200,000 oz of gold from the La Arena mine and a little less than 122,000 oz of gold from its Canadian operations, which were acquired in April. "We made significant progress building our gold business with the acquisition of Lake Shore Gold in April, adding both production and growth in Canada," said Ron Clayton, president and CEO of Tahoe. "We also achieved commercial production at Shahuindo and identified a number .... read more

| | |
| --- | --- |
| AROUND THE WORLD - USA & CANADA | |
House Votes to Overturn Stream Protection Rule
The U.S. House of Representatives approved a measure on February 1, that will nullify the Stream Protection Rule that was finalized by the Department of the Interior's Office of Surface Mining Reclamation and Enforcement on December 20. The rule addresses the impacts of surface coal mining operations on surface water, groundwater and the productivity of mining operation sites. The House approved the measure, 228-194, with nine Republicans voting against the repeal and four Democrats supporting it .... read more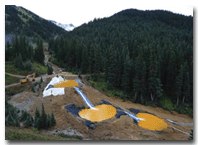 US EPA Issues Final Analysis of its Gold King Spill
As close to the end of President Barack Obama's term as possible, the U.S. Environmental Protection Agency (EPA) issued its final report for the Gold King mine release — the largest mining-related environmental disaster in the U.S. in recent memory. On August 5, 2015, Environmental Restoration, a contractor working on behalf of the agency to investigate and address contamination from abandoned hard rock mines in San Juan County .... read more

Top
Stornoway Diamond Reaches Commercial Production at Renard
Stornoway Diamond Corp. has achieved commercial production at its Renard diamond mine in the James Bay region of north-central Québec, commercial production being defined as an average processing rate of 60% of plant nameplate capacity over a 30-day period. Nameplate capacity at Renard is 6,000 metric tons per day (mt/d). "I would like to take this opportunity to thank the entire Renard team on achieving this important milestone well within schedule and budget, and with quality .... read more

| | |
| --- | --- |
| AROUND THE WORLD - Latin America | |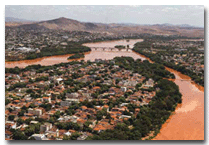 BHP Billiton, Vale Set Deadline for Samarco Disaster Claims
Billiton and Vale have until June 30 to settle the largest civil claim stemming from its joint venture Samarco's dam disaster in Brazil that occurred on November 5, 2015. The companies entered into a preliminary agreement with the federal prosecutor's office in Brazil to negotiate a settlement of the $47.5 billion claim. The Fundão dam failure at Samarco released 32 million cubic meters of tailings that flowed all the way .... read more
Coeur to Sell Joaquin Project to Pan American Silver
On January 17, Coeur Mining Inc. and Pan American Silver Corp. announced a definitive agreement where Pan American will acquire 100% of Coeur's Joaquin project, located in the Santa Cruz province of southern Argentina. Under the terms of the agreement, consideration payable to Coeur will include $15 million in cash and $10 million in Pan American stock. Coeur will also retain a 2% net smelter returns royalty on the Joaquin project. The transaction is expected to close in the first quarter of 2017, subject to customary closing conditions .... read more

| | |
| --- | --- |
| AROUND THE WORLD - Australasia | |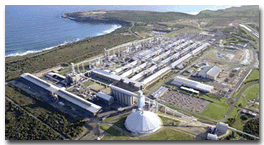 Portland Aluminium Smelter to Restart Capacity Lost After Power Outage
The Victorian and Australian governments and Alcoa Corp. announced that the Portland Aluminium smelter will restart capacity that had been lost due to a December power outage. In addition, Alcoa and energy provider AGL reached an agreement for the electricity supply for the smelter. The four year agreements with the governments and AGL will better position Portland Aluminium against market fluctuations and help maintain more than 500 jobs at the smelter …. read more


Top

AngloGold Ashanti Lifts Outlook for Tropicana
AngloGold Ashanti has reported an improved production outlook for the Tropicana gold mine in Western Australia, based on higher mining and processing rates and a 45% increase in the mine's ore reserve estimate. Tropicana is a joint venture between AngloGold Ashanti Australia Ltd. (70% and manager) and Independence Group NL (30%). A strategy to address a planned decline in production at Tropicana following an end to higher-grade ore production in 2015 has been successful. Throughput capacity of the processing plant has been increased from 5.8 million metric tons …. read more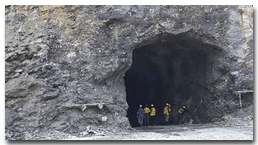 Golden Star Achieves Commercial Production at Wassa Underground
Golden Star Resources reported in early January that it has achieved commercial production at the "Wassa Underground" gold mine it has developed below its Wassa open pit in southwest Ghana. Construction of the underground mine began in mid-2015 and is now essentially complete, on time and on budget. Wassa Underground production will continue to ramp up during 2017 as mining operations begin to access the B Shoot, which is a …. read more
Top
Hummingbird Awards Mining Contract for Yanfolila Project
Hummingbird Resources has awarded the mining contract for its Yanfolila open-pit gold project in western Mali to African Mining Services (AMS), a subsidiary of ASX-listed Ausdrill Ltd. The contract is for an initial three-year period, with an option for Hummingbird to extend the contract by another year. The total value of the contract is expected to be approximately $112 million over the fi rst three years. Mining operations at Yanfolila will be based on conventional drill-and-blast, loadand-haul mining methods, initially from two deposits. Mining is due to commence …. read more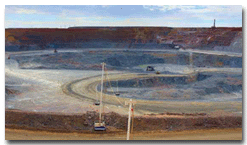 Underground Mining Advances at Oyu Tolgoi Mine in Mongolia
Turquoise Hill Resources recently announced fourth-quarter 2016 production totals that ran at record levels for material mined and ore treated. "Oyu Tolgoi also exceeded both copper and gold production guidance for the year," said Jeff Tygesen, Turquoise Hill chief executive officer. "Concentrator performance during the fourth quarter was strong with the highest throughput …. read more


Top
Freeport-McMoran Reports 4Q, Year-end Results
Freeport-McMoran announced consolidated sales of 1.2 billion pounds (lb) of copper, 405,000 ounces (oz) of gold and 22 million lb of molybdenum for fourth-quarter 2016 and 4.65 billion lb of copper, 1.1 million oz of gold and 74 million lb of molybdenum for 2016. The company expects sales for 2017 to be 4.1 billion lb of copper, 2.2 million oz of gold and 92 million lb of molybdenum. These numbers assume normal operating levels at PT Freeport Indonesia (PT-FI), which is currently dealing with new regulations from the Indonesian government. Capital expenditures totaled $504 million (including $405 million for mining operations) for fourth-quarter 2016  .… read more



| | |
| --- | --- |
| THIS MONTH IN COAL | |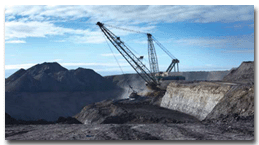 Rio Tinto Sells Coal & Allied to Yancoal
Rio Tinto announced it has reached an agreement to sell Coal & Allied Industries Ltd. to Yancoal for up to $2.45 billion. This includes an initial $1.95 billion cash payment and $500 million in $100 million installments paid over five years. Prior to February 24, Yancoal Australia is entitled to elect an alternative purchase price structure of a single cash payment at completion of $2.35 billion. "This sale delivers outstanding value for our shareholders .... read more


Top

Cloud Peak Receives Award for Eagle Protection
Cloud Peak Energy's Antelope mine received the Wyoming Game and Fish Department's Industry Reclamation Wildlife Stewardship Award. The mine, located in northeastern Wyoming, was recognized for its successful efforts to promote population numbers of Golden Eagles and other raptors through habitat enhancement and use of effective protection measures, including rescuing a young eaglet that was later released at the mine .... read more


-->
| | |
| --- | --- |
| FEATURE - Grade Control | |

Mine Planning Software Empowers Grade Controllers
User-friendly, collaboration-enabling, data-devouring modeling tools and functionalities eliminate guesswork and simplify sharing

By Jesse Morton, Technical Writer

In an effort to increase productivity, more miners are turning to orebody modeling software to generate accurate models, maps, plans and forecasts. These systems create 3-D models of orebodies based on drill hole sampling and other data, which can impact every downstream process from planning production to predicting the changes in head grade for the plant. Many of today's software and solution offerings provide accurate, dynamic and user-friendly orebody and subsurface mapping. Three of the biggest are discussed below .... read more


For more companies with products in the Software Mine Planning market -
Go Here
| | |
| --- | --- |
| FEATURE - Diesel Engines | |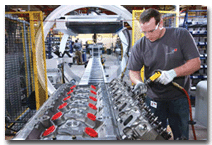 Diesel Update: New Engine Platforms and Updates Aim for Higher Versatility, Lower TCO
High-horsepower engine sales are stuck in the slow lane, but suppliers are adding new services and performance improvements to pave the way for future fleet expansion opportunities

By Russell A. Carter, Contributing Editor

Like an audience holding its collective breath while a performer prolongs a difficult note at the end of a song, mining-industry suppliers probably won't take a deep breath until they hear a higher note of interest from mine owners in placing bigger orders for new production equipment. In today's business climate, hard rock producers are largely focusing on reducing operational costs, paring future project plans to an absolute minimum and preserving/extending the useful life of their current mobile equipment assets. One of the consequences of this focus is that trucks and other equipment are in some cases sitting idle — or on their way to an auction site — at mines around the ..... read more

Top

For more companies with products in the Engines market -
Go Here
| | |
| --- | --- |
| FEATURE - Implementing IOT | |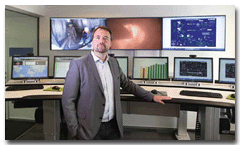 Putting Information to Work
Mining operations could benefit greatly from data-driven decision making

By Steve Fiscor, Editor in Chief

When it comes to implementing a program that capitalizes on the Internet of Things (IoT), which is often defined as the convergence of information technology (IT) and operations technology (OT), there seems to be more chatter than actual activity. That will soon change. There is a tremendous amount of interest within the mining industry and it really stands at the threshold of the adoption process. In fact, experts say that only 5% of operations have implemented and harnessed the benefits of IoT. So, if a mine or plant has not yet connected to the data driven world of decision making, don't stress, it's not alone. From a glass half full perspective, it means there is considerable room for improvement .... read more


For more companies with products in the Computing Services market -
Go Here
| | |
| --- | --- |
| FEATURE - Instrumentation | |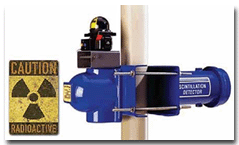 Do Nuclear Instruments Always Need to Be Used?
Restricting the use of radioactive densitometers as a way to improve safety in mining operations

By Sidney A. A. Viana

Mineral processing plants deal with ores in two basic forms: bulk ore and ore slurry [1,2]. An ore slurry is a mixture of ore particles and water. Mineral processing units like cycloning, filtering, thickening and froth flotation, usually depend on information about slurry density for their proper operation and control [1]. Nuclear or radioactive densitometers (See Figure 1) are the most commonly used instruments to measure the density of ore slurries fl owing in pipelines. Some advantages of nuclear densitometers are: non-intrusive and contactless measurement; easy external mounting on pipelines; no need for process operation stoppages during maintenance interventions; and robust construction. However, they also have drawbacks: the need for .... read more

Top


For more companies with products in the Mineral Processing market -
Go Here
| | |
| --- | --- |
| Video Presentations | |
The latest listings from the World Mining Equipment Video Library - to view the video, click the image.
For more details on the Video Library -

Go Here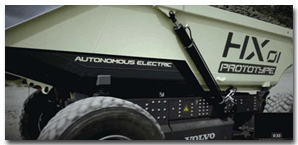 Volvo's Futuristic Electric Vehicle Wins Design Competition
Volvo Construction Equipment recently claimed a Swedish Quality Innovation of the Year Award for its concept HX1 autonomous, battery-electric load carrier. Winning in the Potential Innovations category, Volvo CE's vision of a futuristic machine is one element of a current electric-site research project that is predicted to cut carbon emissions by up to 95% and lower total cost of ownership by a quarter .... read more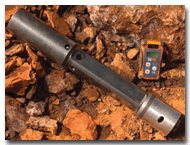 Boart Licenses Exploration Drilling DataTechnology
Drilling services provider Boart Longyear signed a licensing agreement with Deep Exploration Technologies Cooperative Research Centre (DET CRC) for the Wireless Sub, a new diamond drilling technology solution. The Wireless Sub couples the drill rig to the drill rods in the hole and provides more accurate, real-time measurement of drilling parameters such as feed force, torque, water pressure, rotation speed, axial acceleration and tangential acceleration ....read more

Metso Pump Cuts Downtime, Power Usage at Turkish Pellet Plant
According to processing equipment supplier Metso, when Erdemir Group the largest steelmaker of Turkey began looking for ways to improve reliability and process efficiency of its only iron ore pelletizing facility, the industrial giant enlisted Metso's MDR 300 slurry pump to help do the job. The Mill Discharge hard metal (MDM) and Mill Discharge rubber-lined (MDR) slurry pumps are the newest additions to Metso's range of heavy-duty slurry pumps. The Metso MD series is designed .... read more

Top

Rig Drills Meter Per Minute
Atlas Copco unveiled SmartROC CL, a surface drill rig for open pit and selective mining. It drills a maximum 216-millimeter (mm)-diameter (8.5 in.) hole to a depth of 42.5 meters (m) (139.4 feet). The rig will lower a user's fuel bills and boost productivity, the company reported. The rig was tested last fall in eastern Finland with results that reportedly reveal it to be one of the most efficient surface ....read more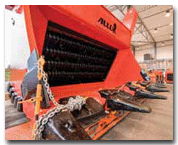 Bucket Screens Waste
ALLU unveiled the G-Series 4-32 F, a 35-ton material processing bucket for 250 to 300 metric ton (mt) front shovel mining excavators. With a payload of more than 55 tons (50 mt), it is the world's largest, the company reported. The first model in the G-Series, the 4-32 F doubles as a material processor, screening out waste rock in mining cells as it loads ore onto transport dump .... read more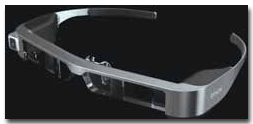 'Connected' Glasses Enhance UAV Safety and Efficiency
Epson's new Moverio BT-300 Drone Edition glasses are optimized for use with DJI hardware, and are now available for mining operations to enhance the safety, productivity and capabilities of DJI unmanned aerial vehicles (UAVs). The Moverio glasses solution is designed to provide a transparent, heads-up display (HUD) .... read more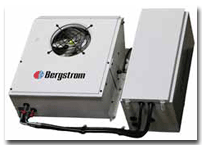 Mobile HVAC Lines Offer Hydraulic or Electric Solutions
Bergstrom, a global supplier of heating, ventilation and air conditioning (HVAC) solutions to OEM and aftermarket off-highway customers, recently unveiled two new products — the BES2600LH and the DBAC-100, 101 and 200. These, according to the company, are OEM-quality, durable and cost-effective solutions for mine operators who are looking for hydraulically driven or electrified no-idle  .…. read more


Top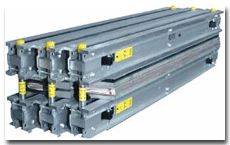 Custom Vulcanizing Press
ASGCO released the VUL-CON Vulcanizing Press, which provides the temperature and pressure needed to vulcanize a wide array of conveyor belts, the company reported. Made of high-grade aluminum platens and beams to provide maximum tensile and bending strength with minimum weight, the press is reportedly lightweight, durable and versatile, with complete availability of coverage for all splice lengths, fabric ply or ....read more
MARCH 05-08, 2017: Prospectors & Developers of Canada, Toronto Convention Center, Toronto, Canada. Contact: Web: www.pdac.ca
APRIL 3-7, 2017: 15th World Copper Summit, Santiago, Chile. Contact: Web: www.cescoweek.com
APRIL 11-14, 2017: 25th International Mining Congress and Exhibition of Turkey- IMCET 2017, Antalya, Turkey. Contact: UCTEA Chamber of Mining Engineers of Turkey Contact: Web: www.imcet.org.tr/
MAY 7-10, 2017: Haulage & Loading, Wigwam Resort, Phoenix, Arizona, USA. Contact: Web: www.haulageandloading.com
MAY 20-27, 2017: ALTA 2017 Nickel-Cobalt-Copper, Uranium-REE & Gold-PM Conference & Exhibition, Pan Pacifi c, Perth, Australia. Contact: Web: www.altamet.com.au/conferences/alta-2017/
JUNE 1-2, 2017: Mining Forum 2017, Berlin, Germany. Contact: Web: www.the-miningforum.com/
JUNE 13-15, 2017: Longwall USA, David L. Lawrence Convention Center, Pittsburgh, Pennsylvania, USA. Contact: Web: www.longwallusa.com
AUGUST 29-31, 2017: AIMEX, Asia-Pacifi c's International Mining Exhibition, Sydney Showground, Sydney, Australia. Contact: Web: www.aimex.com.au/home
For a full calendar of mining industry conferences and events - click here
| | |
| --- | --- |
| WHO'S MOVING WHERE | |

Marc Cameron has been named the new managing director of Rio Tinto Kennecott. He replaces Colin Nexhip, who served as the acting managing director since September 2016. Cameron has been with Rio Tinto for more than 14 years.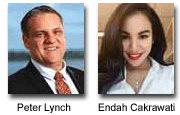 Peter Lynch, Fortescue's director of development, and his partner Endah Cakrawati were killed when their plane crashed at the Australia Day events held in Perth on January 26, 2017. Lynch joined Fortescue in 2016 and was responsible for all of the company's development and exploration activities.

Golden Queen Mining Co. Ltd. Announced that Vice-President Finance and CFO Andrée St-Germain will resign effective March 16 to pursue other opportunities. She was instrumental in completing construction of the Soledad Mountain project in line with budget, facilitating several financings, and helping to lead the company into commercial production.

Tahoe Resources appointed former Goldcorp President and CEO Chuck Jeannes to its board of directors.

Hannan Metals appointed Lars Dahlenborg vice president of exploration. For the last 10 years, he has worked as an exploration geologist in Sweden, Finland and Peru, and has contributed significantly to the advancement of several recent discoveries in Scandinavia.

GIW Industries named Jonathan Samuel as vice president of sales and marketing..

Nuutti Vartiainen , the founder of Larox and Larox Flowsys (now Flowrox ), passed away on January 15, 2017, at the age of 91. Vartiainen started his business designing crushers and screens before moving on to the filter business. He expanded his business through global networks to operate on all continents, passing on his legacy to three of his children. Today the company Flowrox is governed by the second generation, while the third generation of the Vartiainen family is continuing the tradition by taking part actively in daily business operations and development. His accomplishments played a significant role in the development of the Finnish mining industry. His life work and commitment to research and development for the benefit of the industry were recognized by the Lappeenranta University of Technology, which awarded Vartiainen with an honorary doctor ship in technology.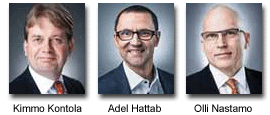 Outotec announced that Kimmo Kontola has been appointed president ofthe minerals processing businessunit and a member of the executiveboard. Adel Hattab was named executivevice president, strategic customersand business developmentand a member of the Executive Board of Outotec. Olli Nastamo, currently responsible for Outotec's Strategy, Marketing and Operational Excellence,lead the Operational Excellence organization.
About - providing an abreviated version of the current print edition of E&MJ, WOMP is distributed throughout the world to decision makers in the global mining industry, the last week of every month.

Subscribe to E&MJ - To receive your own copy of the print edition of E&MJ, click here , and complete your details. E&MJ is available free of charge to qualified readers.

Contact - if you have views, opinons or comments or editoral that you would like to submit, we would be delighted to hear from you - click here

Top