To receive your own edition of the print version of E&MJ -
Go Here



Miners Should Benefit From Trump Win ?

It happened in U.K. earlier this year and now it has happened here in the U.S. A movement that the mainstream media and the political elite had discounted will now change the direction of the country and possibly alter the global economy. Voters, many of whom felt their voices were not being heard, turned out to support Donald J. Trump, a billionaire businessman who decided to take on the establishment. As the ballots were tallied, it became clear that a huge turnout in rural areas was offsetting the votes cast in the urban centers. He not only pulled off a political upset that shocked the left, but the Republicans also walked away with a majority in both houses of Congress.
A Trump win should bode well for the mining industry. On the campaign trail, Trump promised to "Make the Miners Proud Again" and his election now opens the door for broad regulatory relief. Specifically, he promised ..... read more


Steve Fiscor, Editor in Chief

Kirkland Lake and Newmarket Merging to Create Midtier Gold Producer
Kirkland Lake Gold and Newmarket Gold have entered into a definitive agreement to merge, creating a midtier gold company that will produce more than 500,000 ounces per year (oz/y) from underground mines in Canada and Australia. Combined cash costs of production during 2016 are estimated at under ...... read more
New PEA Expands Potential of Seabridge Gold's KSM Project
Seabridge Gold has reported the results of a new preliminary economic assessment (PEA) of it KSM gold-copper-silver project in northern British Columbia that includes underground mining of inferred resources in the project's Deep Kerr and Iron Cap Lower zones. The PEA identifies significant potential project improvements in comparison to an earlier 2016 preliminary feasibility study (PFS) that included only measured and indicated resources. Seabridge Gold Chairman and CEO ..... read more

Top
Brazilian Prosecutors Charge Samarco, BHP, Vale Execs Over Dam Disaster
On October 20, Brazil's Ministerio Público Federal filed a series of charges, including qualified homicide, against 21 former and current executives of Samarco Mineração, BHP Billiton and Vale in connection with the failure of Samarco's Fundão tailings dam on November 5, 2015, which resulted in the deaths of 19 people. Additional charges were filed against the companies as well as some individuals, including charges of serious ..... read more


PEA Supports Avalon's Separation Rapids Lithium Project in Ontario
Avalon Advanced Materials has reported the results of a positive preliminary economic assessment (PEA) of its 100% owned Separation Rapids lithium project near Kenora, Ontario. The PEA assumes an average open-pit mining rate of 950,000 mt/y to produce an average of 14,600 mt/y of lithium hydroxide for 10 years and 100,000 mt/y of feldspar mineral concentrate for 20 years. Total project construction capital costs are estimated at C$514 million, inclusive of C$86 million in contingencies and C$7 million in sustaining capital. The development model for the project ..... read more

| | |
| --- | --- |
| AROUND THE WORLD - USA & CANADA | |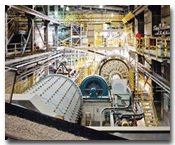 Nyrstar Restarting Middle Tennessee Underground Zinc Mines
Nyrstar has initiated work to restart its Middle Tennessee underground zinc mines, which have been on care and maintenance since early December 2015. The Middle Tennessee operations include three mines Gordonsville, Elmwood and Cumberland and a concentrator, all located in Smith county, about 100 miles east of Nyrstar's zinc smelter near Clarksville, Tennessee. The concentrator is located at the Gordonsville mine site. The care and maintenance workforce ..... read more
Noranda Selling New Madrid Aluminum Smelter
Noranda Aluminum, which initiated bankruptcy proceedings in February, has received court approval for the sale of its New Madrid, Missouri, aluminum smelter and facilities to ARG International for a purchase price of $13.7 million. The court approval followed an auction that took place on September 28. Noranda expected to close the transaction in October, subject to certain closing conditions. The New Madrid smelter was shut down in March. The smelter is fully integrated .... read more

Top
| | |
| --- | --- |
| AROUND THE WORLD - Latin America | |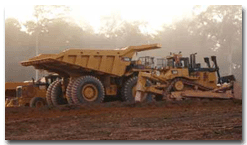 Newmont Achieves Commercial Production at Merian Gold
Newmont Mining poured the first gold and declared commercial production at the Merian open-pit gold project in northeast Suriname on October 1. Declaration of commercial production was based on Merian mill throughput averaging 80% and gold recovery averaging more than 90% over the previous 30 days. The project came in on time and more than $150 million .... read more
Lundin Receives Approval for Fruta del Norte EIS
Lundin Gold reported in mid-October that the government of Ecuador approved the environmental impact study (EIS) for Lundin's underground Fruta del Norte gold-silver project in southeast Ecuador. Early works field investigations for mine development have been completed, with the results of more than 2,000 meters (m) of geotechnical drilling, supporting the advance of designs for the mine portals .... read more

| | |
| --- | --- |
| AROUND THE WORLD - Australasia | |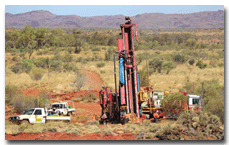 OZ, Cassini Formalize West Musgrave Joint Venture
OZ Minerals has signed a joint-venture earn-in agreement with Cassini Resources that allows OZ to earn up to a 70% interest in the West Musgrave copper-nickel project in a remote area of east-central West Australia. Initial work will focus on an A$3 million scoping study to identify a commercial pathway to begin mining the Nebo-Babel deposits on the project, currently Australia's largest undeveloped copper-nickel resource. The initial study will set out …. read more


Top

Commissioning Commences at Nova Nickel-copper Project
Independence Group began commissioning the processing plant at its 100% owned Nova nickel-copper project in southern Western Australia in mid-October, approximately four weeks ahead of schedule. Construction was completed on October 10, and crushing and milling of ore began on October 14. In the Nova underground mine, approximately 8 kilometers (km) of development had been completed as of mid-October, and some 85,000 mt of ore at an average grade of 1.5% nickel and 0.7% copper  …. read more


Ivanhoe Adds New Resources to Kamoa-Kakula Project Planning
Ivanhoe Mines has published an initial resource estimate for the recently discovered Kakula deposit approximately 10 kilometers (km) southwest of the Kamoa deposit on the Kamoa-Kakula copper project west of the mining center of Kolwezi in southeast Democratic Republic of the Congo (DRC). The project, previously called the Kamoa project, is now the Kamoa-Kakula project. The project is a joint venture …. read more
Top
Waterberg PFS Considers 744,000 oz/y PGM Production
Platinum Group Metals Ltd. has reported positive results from an independent prefeasibility study (PFS) of the Waterberg platinum group metals project at the northern end of the Northern Limb of the Bushveld Complex in South Africa. Platinum Group Metals holds a 58.62% effective interest in the project; Japan Oil, Gas and Metals National Corp. holds 28.35%; and empowerment partner Mnombo Wethu Consultants holds the remainder. The PFS considers development of a …. read more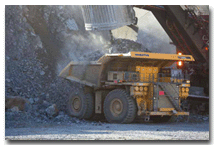 Oyu Tolgoi Sets Quarterly Record
Turquoise Hill Resources announced third-quarter production for Oyu Tolgoi, which included setting an all-time high record for quarterly material mined of more than 25 million metric tons (mt). This record includes stripping for Phase 4, which is the next area of highgrade ore. In the third quarter, concentrator throughput declined 4% over the second quarter due to planned maintenance and …. read more


Top
Ma'aden Mine and Refinery Reach Commercial Production
Ma'aden Aluminium, a joint venture of the Saudi Arabian Mining Co. (Ma'aden), 74.9%, and Alcoa, 25.1%, reached commercial production at its bauxite mine and alumina refinery in Saudi Arabia in early October. The mine and refinery are key links in a $10.8 billion, aluminum supply-chain project that includes the bauxite mine and alumina refinery, and an aluminum smelter and rolling mill. The aluminum smelter at Ras Al Khair .… read more



| | |
| --- | --- |
| THIS MONTH IN COAL | |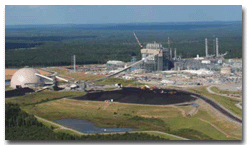 Kemper Coal-gasification Plant Generates Power
Mississippi Power's Kemper coal gasification facility has produced its first batch of power, putting it one step closer to coming online. Company officials said that the milestone was achieved October 12, and it is now eyeing an in-service date on or before November 30. It will be supplied in part with the state's lignite. In the meantime, it will continue in the start-up phase with testing to .... read more


Top
Murray Wins EPA Lawsuit
A U.S. district judge has ruled in favor of the coal industry and producer Murray Energy Corp. (MEC) in its 2014 suit against the Environmental Protection Agency (EPA) and its administrator, Gina McCarthy, ordering the agency to evaluate the impact its enforcement of the Clean Air Act has had on job losses across the coal community. Judge John Preston Bailey ruled in early October in U.S. District Court for the Northern District of West Virginia via a 64-page decision that the EPA failed to comply with the Clean Air Act of 1971, specifically Section 321(a), which requires continuous .... read more

| | |
| --- | --- |
| FEATURE - E&MJ 150 Years | |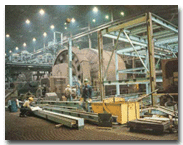 Global Competition Grows in the 1980s
Recovering from economic issues and geopolitical tensions, miners in the developed world compete with those in the developing world

By Steve Fiscor, Editor-in-Chief


The 1980s ended on a completely different note from which it started. Minutes after Ronald Reagan, a Hollywood personality, was sworn in as the 40th U.S. president, Iran released the American hostages. Working with Soviet leader Mikhail Gorbachev, he managed to end the Cold War and the Berlin Wall fell in 1989. During his tenure, conservative economic policies became more popular and began to sweep the world. In the 1980s, capital spending began again in earnest. The oil shocks of the 1970s had slowed economic growth, which reduced capital spending. By the mid-1980s, the industrialized world began to invest in modernization programs. Similarly, governments realized that infrastructure such as bridges and .... read more

| | |
| --- | --- |
| FEATURE - Dispatch Systems | |

Fleet Management Systems Expand Their Capabilities
Software and hardware advances are designed to drive improvements in haulage efficiency

By Russell A. Carter, Managing Editor

The best-scenario image of a large, open-pit mining operation is of an endless parade of shovel-matched, uniformly loaded, evenly spaced haul trucks traveling at constant speeds on precisely engineered roads to predetermined loading and dumping points under sunny conditions and on dry roads. Because of the industry's expertise in planning, scheduling, maintenance and earthmoving in general, that scenario isn't uncommon. But, there are days when the weather doesn't cooperate, when a truck or two never leaves the line at start of shift, when a key employee calls in sick, a distracted driver backs into —or over— something expensive and important, or ore characteristics suddenly change and more tonnage is needed to avoid ..... read more

Top

For more companies with products in the Load Haul Dump market -
Go Here
| | |
| --- | --- |
| FEATURE - Shaft Sinking | |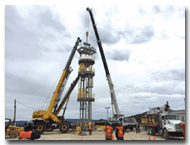 Pan American Silver, Redpath Complete the La Colorada Shaft Project
An integrated team of miners and shaft-sinking specialists engineer and safely construct a hoisting project for a Mexican silver mine on time and under budget.

By Steve Fiscor, Editor-in-Chief

Construction projects can be complicated and these days it's a bit unusual to hear the terms such as "under budget" or "ahead of schedule" when mining companies describe the delivery of challenging international mining projects. Recently, Pan American Silver Corp. and J.S. Redpath Ltd. teamed up to safely, timely and economically deliver a new production shaft and hoisting system at the La Colorada mine, near Zacatecas, Mexico. Pan American Silver acquired La Colorada in 1998. Located in the Chalchihuites District, the polymetallic underground operation uses cut-and-fill stoping to mine ore, which is processed at two plants (oxide and sulphide) to produce silver and gold doré, and silver-rich lead and zinc concentrates. In December 2013 .... read more

| | |
| --- | --- |
| FEATURE - Gravity Separation | |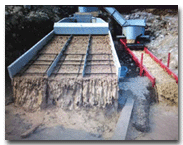 Going With Gravity
A roundup of current technologies that use the force of gravity for heavy mineral recovery

By Simon Walker, European Editor

A previous article (E&MJ, November 2012, pp. 54–58) on the use of gravity separation systems ended with the comment: "Gravity separation is clearly still a valuable component in the mineral processing toolkit and, as new applications are identified within the non-coal sector, its niche position looks certain to expand further." So, has this prediction come to pass, and what technology developments have there been in the past four years? E&MJ asked some of the world's leading suppliers of this type of equipment for their views. Far predating many of today's mainstream mineral processing technologies, gravity separation was unquestionably the earliest method of mineral recovery devised. An understanding of the mechanisms behind the formation of .... read more

Top


For more companies with products in the Mineral Processing market -
Go Here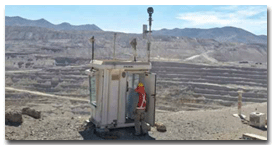 Camera System Keeps Watch Over Codelco's Radomiro Tomic Pit
Mining copper in Codelco's Radomiro Tomic mine, 3,000 m above sea level in the Atacama desert of northern Chile, can be a rough, rugged and sometimes dangerous experience. Almost weekly, strong winds bring operations to a halt for an hour or two, while thick dust clouds or avalanches are ongoing hazards for equipment operators hauling ore out of .... read more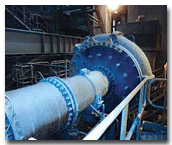 GIW Pump Design Improvements Boost Reliability
GIW Industries Inc., a leading designer and manufacturer of heavy-duty centrifugal slurry pumps and parts, recently helped a mining customer in Chile achieve what was previously thought impossible: developing a mill pump that can run at least 4,000 hours continuously without shutdown. In addition to meeting the customer's needs, improvements in materials used in the pump's high-wear wet-end components could save the copper-mining customer millions of dollars per mill line ....read more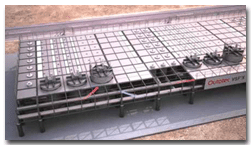 Outotec Books Orders for 2 Solvent Extraction Systems
Outotec has been awarded two orders, worth a total of €25 million, for its new VSFX Modular Solvent Extraction technology. The contracts, said the company, were booked in its 2016 third-quarter order intake. Outotec will deliver detailed engineering and a complete technology package for a modular copper solvent extraction and electrowinning plant for Sardich MC in Kazandol .... read more

Top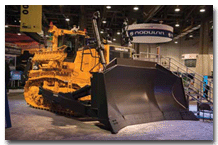 Dozer Offers More Horsepower, Faster Cycles, Less Downtime
Komatsu America's 636-horsepower (hp) D375Ai-8 intelligent machine control crawler dozer, available in 2017 with remote control capabilities, features more production and faster cycle times than the prior model, the company reported. Previewed at MINExpo, the dozer features a Tier 4 Final SAA6D170E engine capable of 775 hp in reverse ....read more

Dipper Payload-sensing System Gives 'High Fidelity' Measurements
BMT WBM's PULSETerraMetrixRS (PTMRS) system deploys shear pin loadcell technology in the equalizer of P&H machines or in the reeving blocks of CAT machines to provide real-time dipper payload measurements during the swing cycle prior to dumping. The system provides measurements, not approximations, Charles Constancon, director of BMT WBM Canada, said . "Unlike other payload monitoring systems, which are based on electrical parameter or structural model estimation techniques to .... read more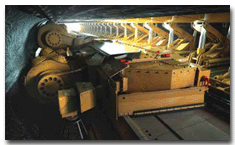 Emissions-free Longwall System Designed For Low Seam Deposits
The Cat Rock Straight System, a fully mechanized longwall system comprised of cutting machine HRM220, conveyor HRC30, and roof support HRS1220, enables continuous mining of flat and tabular deposits and reefs of hard rock minerals, the company reported. Caterpillar said the hard rock shearer uses Cat Activated Undercutting Technology. The 41-metric ton (mt) HRM220-based system features .... read more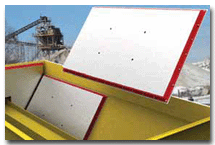 Custom Liner System Prevents Freezing
Thermo-Tech's HTR Liner System, for chutes, bins and hoppers, prevents materials from freezing or sticking and will keep material moving at any temperature, the company reported. Available in any voltage from 120 to 480 AC and 12 or 24 VDC, the liners are custom fabricated to fit the exact application, welded or bolted in place, and are available with .…. read more

Top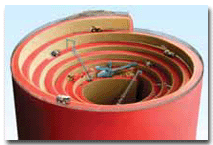 Advanced Sheet Rubber to Better Protect Equipment
Australia's Trelleborg's RedFine+ compounded abrasion-resistant sheet rubber is optimum for a range of mining applications, including pipe and spools, cyclone launders, vibrating screen under pans, and hoppers, the company reported. RedFine+, manufactured with ....read more
JANUARY 29-FEBRUARY 1, 2017: ISEE 43rd Annual Conference for Explosives and Blasting Technique, Orlando, Florida, USA. Contact: Web: www.isee.org
FEBRUARY 6-9, 2017: Mining Indaba, Cape Town, South Africa. Contact: Web: www.miningindaba.com
APRIL 3-7, 2017: 15th World Copper Summit, Santiago, Chile.Contact: Web: www.cescoweek.com
APRIL 11-14, 2017: 25th International Mining Congress and Exhibition of Turkey- IMCET 2017, Antalya, Turkey. Contact: UCTEA Chamber of Mining Engineers of Turkey Contact: Web: www.imcet.org.tr/
MAY 7-10, 2017: Haulage & Loading, Wigwam Resort, Phoenix, Arizona, USA. Contact: Web: www.haulageandloading.com
MAY 20-27, 2017: ALTA 2017 Nickel-Cobalt-Copper, Uranium-REE & Gold-PM Conference & Exhibition, Pan Pacifi c, Perth, Australia. Contact: Web: www.altamet.com.au/conferences/alta-2017/
JUNE 1-2, 2017: Mining Forum 2017, Berlin, Germany. Contact: Web: www.the-miningforum.com/
JUNE 13-15, 2017: Longwall USA, David L. Lawrence Convention Center, Pittsburgh, Pennsylvania, USA. Contact: Web: www.longwallusa.com
For a full calendar of mining industry conferences and events - click here
| | |
| --- | --- |
| WHO'S MOVING WHERE | |

Newmont Mining Corp. appointed Andrew Woodley to lead the company's North America business beginning on January 2. Woodley succeeds Tom Kerr who retired from Newmont after 32 years. Most recently, Woodley was president and CEO of Rio Tinto's Oyu Tolgoi copper and gold mining operations in Mongolia.

Nyrstar NV announced that John Galassini , senior vice president of mining, is leaving Nyrstar.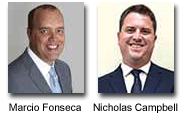 SilverCrest Mines Inc. appointed Marcio Fonseca to the newly created position of vice president, corporate development. Most recently, Fonseca was a division director in Macquarie Metals and Energy Capital (Canada) Ltd. The company also appointed Nicholas Campbell as vice president, business development. He will maintain his full-time position as CFO for Goldsource Mines Inc.

Mawson Resources Ltd. promoted Dr. Nick Cook from vice president of exploration to president of Mawson. Michael Hudson will continue in his role as chairman, CEO and director of the company. .

Vast Resources appointed Carl Kindinger as CFO. Kindinger has held senior financial, managerial and board level posts for more than 25 years in small to midsized companies internationally, including Island Oil and Gas Plc and Fastnet Oil and Gas Plc.

Bligh Resources Ltd. appointed Gino Vitale as managing director and CEO. The company also appointed Paddy Reidy as general manager, project development.

Peter Söderman is the new managing director for LKAB Wassara.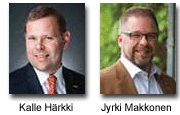 Kalle Härkki has been appointed executive vice president and president of Outotec's metals, energy and water business unit. He has been member of the executive board since 2008, first as head of the services business area and since 2013 as head of the minerals processing business unit. Jyrki Makkonen, who has been acting head of the metals, energy and water business since April, will return to his position as head of non-ferrous business line of metals, energy and water. Taneli Salervo , vice president strategy and business development of minerals processing, will lead the minerals processing business unit until Härkki's successor has been appointed.
About - providing an abreviated version of the current print edition of E&MJ, WOMP is distributed throughout the world to decision makers in the global mining industry, the last week of every month.

Subscribe to E&MJ - To receive your own copy of the print edition of E&MJ, click here , and complete your details. E&MJ is available free of charge to qualified readers.

Contact - if you have views, opinons or comments or editoral that you would like to submit, we would be delighted to hear from you - click here

Top