The latest from the
World Mining Equipment
2nd Hand Market
View





A New Year Begins



Happy New Year. As 2015 begins, most mining companies will gladly bid farewell to 2014. As it does every year, E&MJ published the Project Survey. Readers will notice that the tabular data that describe many of the new projects is much shorter than years past. The survey sums it up succinctly, "…boardrooms have become increasingly reticent to commit to high-budget investments until greater market clarity re-emerges."

The current economic setting looks worrisome. As oil heads toward $50 per barrel, mining companies might see operating costs decline, which is good news unless they are mining oil sands. Metal prices have either held steady or declined in the last year. Slowing growth in China is exacerbating the situation, while a strong U.S. dollar is also having a pronounced effect on the global economy......... read more



Steve Fiscor, Editor in Chief


Vale Reducing Capital Spending, May Demerge Some Base Metals
Vale has announced a capital expenditures (capex) budget of $10.2 billion for 2015, including $6.4 billion for project execution and $3.8 billion to sustain existing operations. The budget was announced in conjunction with a "Vale Day" at the New York Stock Exchange on December 2. The company also acknowledged that it is studying a partial demerger of its base metal assets, especially nickel assets it acquired from Inco in 2006, but said more study is needed........ read more
BHP Billiton Spinoff Will Be Named 'South32'


BHP Billiton has announced that the new company it intends to create through a proposed demerger of a number of its assets will be called "South32." The plans for the demerger were originally announced in August 2014. The demerged company will include BHP Billiton's aluminum business, including the Worsley alumina refinery in Western Australia and the Hillside, South Africa, and Mozal, Mozambique, aluminum smelters; Illawarra Coal in New South Wales, Australia; manganese....... read more

Top
Codelco Budgets for Chuquicamata Block Cave


Codelco's board of directors has approved a project-execution budget of $3.3 billion for development of a block cave mine under the current Chuquicamata open pit in northern Chile. The new budget is in addition to $894 million that has been invested to date in early works for the project. Underground operations are planned to begin in 2019 and will ramp up to production of 320,000 mt/y of copper and 15,000 mt/y of molybdenum in concentrates. Chuquicamata is the world's largest open-pit mine and has been in production for nearly 100 years..... read more

Top
African Barrick Changes Name to Acacia Mining


African Barrick Gold has changed its name to Acacia Mining. The company was formed in 2010 through a spin-out by Barrick Gold of its mining assets in Tanzania, and Barrick continues to hold a 64% interest in the company. Acacia Mining has three producing mines in northwest Tanzania—Bulyanhulu, Buzwagi and North Mara—and a portfolio of exploration projects in Tanzania, Kenya and Burkina Faso. The company produced about 700,000 oz of gold in 2014 and is forecasting production of more..... read more
| | |
| --- | --- |
| AROUND THE WORLD - USA & CANADA | |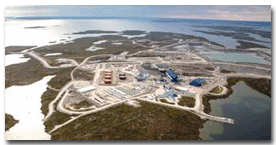 Rio Tinto Developing Diavik's A21 Pipe


Rio Tinto has approved development of a fourth pipe, known as A21, at the Diavik diamond mine in Canada's Northwest Territories. Rio Tinto is operator of the Diavik Joint Venture, which is owned 60% by Rio Tinto and 40% by Dominion Diamond. Development of the A21 pipe has been in the Diavik mine plan since the start of production in 2003. Development will cost an estimated $350 million over four years. A 2015 works program has been approved, and production from the pipe is planned for late 2018...... read more
Seabridge's KSM Project Clears Canadian Environmental Assessment


Canada's Minister of the Environment Leona Aglukkaq announced on December 19 that Seabridge Gold's proposed KSM gold-copper-silver-molybdenum project in northwest British Columbia is not likely to cause significant adverse environmental effects when the mitigation measures described in the agency's "Comprehensive Study Report" are taken into account. The agency referred the project back to the responsible authorities— Environment Canada, Fisheries and Oceans Canada, and Natural Resources Canada—for appropriate action. Aglukkaq has also.... read more

Top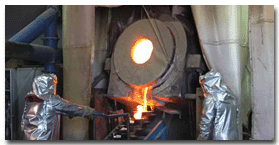 Allied Nevada Optimizes Hycroft Expansion Capital


Allied Nevada reported that ongoing studies of the planned expansion of its Hycroft gold mine in northwest Nevada have reduced capital requirements for the first phase of the two-phase project to approximately $768 million from the feasibility study estimate of $934.5 million. The first phase of the Hycroft expansion continues to be based on construction of a 60,000-st/d mill line, with potential to process up to 70,000 st/d depending on ore hardness. Phase two would add a second 60,000-st/d line.... read more

| | |
| --- | --- |
| AROUND THE WORLD - Latin America | |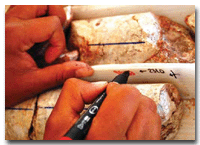 Coeur Adding to its Mexican Assets


Coeur Mining has entered into an agreement to acquire Paramount Gold and Silver Corp. in an all-stock transaction valued at $146 million. Paramount is a U.S.- based exploration and development company with advanced-stage precious metals projects in Mexico and Nevada. Its San Miguel project, which includes the Don Ese deposit, covers more than 121,000 ha surrounding Coeur's Palmarejo mine complex in Chihuahua, Mexico…… read more

Anglo American Withdraws from Michiquillay


Anglo American announced on December 1, that its wholly owned subsidiary, Anglo American Michiquillay S.A., had given notice to the government of Peru that it was withdrawing from the Michiquillay copper exploration project in Cajamarca province, Peru. Anglo American acquired the project in April 2007 through a government auction with a bid of $403 million. The company will return the project to Activos Mineros S.A.C., a Peruvian state company…. read more

| | |
| --- | --- |
| AROUND THE WORLD - Australasia | |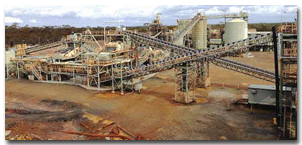 Poseidon Poised to Re-open Lake Johnston Nickel Operation


Poseidon Nickel has outlined plans to restart mining and processing operations at its Lake Johnston nickel property 150 km west of the town of Norseman in southern Western Australia. Poseidon acquired the Lake Johnston property from Norilsk Nickel in a transaction that closed in November 2014. The project last operated in April 2013 and has been on care and maintenance since that time…. read more



Harmony and Newcrest Opt for Staged Golpu Development


Harmony Gold and Newcrest Mining have reported the results of a revised prefeasibility study of their Golpu block cave mine project in Papua New Guinea. The study calls for two stages of development, with Stage 1 designed to access about 40% of the project's gold and copper, which is contained in the higher-grade, upper portion of the Golpu reserves. Stage 2 encompasses the remaining 60%. Harmony and Newcrest are 50:50 partners in the Wafi-Golpu Joint Venture. The revised prefeasibility study covers only Stage …. read more

Top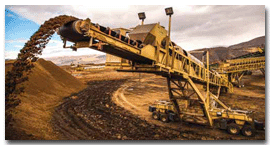 Alacer Boosts Çöpler Gold Heap-leach Capacity by 14%
CAlacer Gold plans to increase the capacity of the current heap-leach pad at its Çöpler gold mine in Erzincan province, eastern Turkey, by 14% to an ultimate capacity of 56 million metric tons (mt). The total cost of the expansion is estimated at $30 million. Alacer expects to spend $25 million of the expansion cost in 2015. Work is currently under way on a technical review to re-optimize the mine plan to…. read more


Barrick and Ma'aden Formalize Jabal Sayid JV
Barrick Gold and Saudi Arabian Mining Company (Ma'aden) have formalized their agreement to establish a 50:50 joint venture to develop the Jabal Sayid underground copper mine 120 km southeast of Medina, Saudi Arabia. The agreement was originally announced in July 2014. Ma'aden acquired its 50% interest from Barrick for cash consideration of $210 million. Construction of the processing infrastructure for the Jabal Sayid mine was completed in the third quarter of 2012…. read more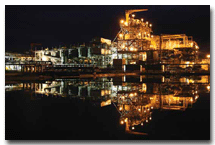 Barrick to Suspend Lumwana Operations Over Royalty Increase


Barrick Gold announced on December 18, the initiation of procedures to suspend operations at the Lumwana copper mine in Zambia following passage of legislation that raised the royalty rate on the country's open-pit mining operations from 6% to 20%. The new tax regime, which was expected to go into effect on January 1, eliminates corporate income tax but imposes a 20% gross royalty on revenue without any consideration…. read more

B2Gold Pours First Gold at Otjikoto


B2Gold Corp. announced the first gold pour at the Otjikoto open-pit gold mine in Namibia on December 11. Mine ownership is 90% B2Gold and 10% EVI Mining, a Namibian empowerment group. B2Gold is a Canadian company headquartered in Vancouver, British Columbia. During 2015, B2Gold expects Otjikoto to produce 140,000 to 150,000 oz of gold at cash operating costs of about $500/oz and all-in sustaining costs of about $700/oz. Predevelopment cost estimates…… read more

Top
| | |
| --- | --- |
| THIS MONTH IN COAL | |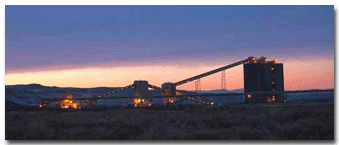 Ambre Energy to Divest US Interests


Citing a decline in global coal prices, Australian-based Ambre Energy is backing away from its involvement in two planned U.S. coal export terminals in Oregon and Washington, as well as its North American coal interests in the Powder River Basin. The company, which is planning to divest its interests to Colorado private equity firm Resource Capital Funds (RCF) in an $18 million deal, disclosed its plans in a recent …. read more

CONSOL to Spin Off Coal


Pennsylvania-based producer CONSOL Energy, furthering its wish to grow its gas segment, will be spinning off its thermal coal business into a newly formed master limited partnership (MLP) that it plans to take public and will also set up a new subsidiary for its met coal properties and facilities. CONSOL officials said that the thermal MLP's purpose will be to own interests in its mines and facilities in Pennsylvania including the Bailey, Enlow Fork and Harvey mines, along with its related …. read more

Mitsui Invests in Vale's Coal Infrastructure Project in Mozambique
Mitsui & Co., Ltd. has made a significant investment with Vale S.A. regarding the Moatize mine and the associated rail and port infrastructure project, referred to as the Nacala Corridor, in Mozambique. Mitsui purchased a 15% interest in the Moatize mine for $450 million, and a 50% interest in Vale's investment in Nacala Corridor for $313 million. The amount for the mine will be adjusted based on the future actual performance results of the Moatize project, so the final payment…. read more
| | |
| --- | --- |
| FEATURE - Project Survey 2015 | |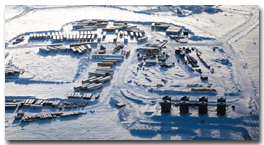 Pulling Back Across the Board
With commodity prices in retreat and financing more costly to find, companies have gotten wary of commitments to big budgets. E&MJ's annual project survey looks at the background and reviews the current status of project developments

By Simon Walker, European Editor

For anyone who had ever doubted that the minerals business is uncomfortably cyclical in nature, 2014 must have come as somewhat revelatory. Take a quick skim through a handful of company annual reports and quarterlies, and the message is consistent: budgetary cautiousness has descended on the mining industry. That is not to say, of course, that there has been a complete shutdown on project development; far from it, in fact, but the overriding trend has been one of financial prudence in the face of challenging market……. read more

| | |
| --- | --- |
| FEATURE - Lighting | |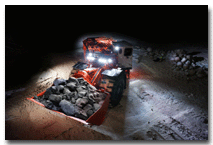 Illuminating the Industry


The most common lighting tools in mining are probably the trusty cap lamp or a sturdy flashlight, but new technologies found in the latest products shine brightly when it comes to lighting larger spaces

By Russ Carter, Managing Editor

Effective lighting is essential for productive, safe mining operations—underground, where illumination levels vary from pitch darkness to blinding brightness from one area to another; and on the surface, where half of daily mine activity takes place at night and even daylight operations can be obscured by dust, fog, rain or snow. Given the variability of conditions from site to site, and the particular needs of surface and underground operations, mining may be the most difficult industrial activity of all to illuminate properly. Job site lighting is often taken for granted as being correct for the immediate environment, and to many workers the light emitted by one type of product often looks pretty much like the light coming from another. However, the performance characteristics of... read more

Top

For more companies with products in the Lighting market -
Go Here
| | |
| --- | --- |
| FEATURE - CSR Watch | |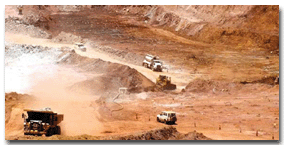 A Clearing in Canada: Ottawa's New Standards for Sustainability


By Joseph Kirschke, News Editor-Mining

Extending its leadership in the heavy-duty, earthmoving tire segment, Bridgestone Americas opened its first giant off-road radial tire plant during November. Based in Aiken County, South Carolina, the 1.5-million- ft2 manufacturing facility produces various off-road radial tires for mining equipment, including ultra-class haul trucks. The new plant strengthens Bridgestone's ability to meet global demand for mining tires now and in the future. About 400 people, including several mining executives, gathered to commemorate the grand opening. Aiken County Plant Manager Ron Brooks emceed the ceremony, which included speeches from Kazuhisa Nishigai, COO, Bridgestone Corp., and Gary Garfield, president and CEO of Bridgestone Americas, along with other Bridges…... read more

| | |
| --- | --- |
| FEATURE - Rebuilds | |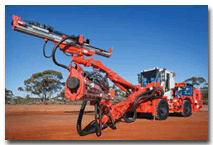 Reaping the Rewards of Rebuilds


With the mining industry focused on reducing costs across the board while still maintaining productivity, rebuilding older machines to as-new condition is an increasingly popular option

According to Sandvik Mining, this option requires the facilities, skills and factory support to be able to rebuild equipment to as-new, OEM-compliant standards— starting with equipment that offers the original durability and design to provide the potential for a second life. A recent example of this, provided by Sandvik Australia, is a seven-year-old Sandvik DD420 development drill, which underwent a major overhaul at Sandvik's customer service center in Kalgoorlie, Western Australia, returning it to as-new condition, including upgrades to incorporate the most recent components..... read more

Top


For more companies with products in the Maintenance market -
Go Here
| | |
| --- | --- |
| 2nd HAND MARKET | |
The latest listings from the World Mining Equipment Market - for more details click the image
For more details on the WME - Market -

Go Here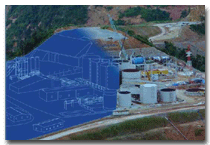 Dassault Unveils New Project Management and Enterprise Decision-making Platforms


At its annual 3DEXPERIENCE Forum in November, Dassault Systèmes announced two new industry solutions for mining: Lean Mine Construction and Perfect Mine and Plant. Based on its 3DEXPERIENCE platform, the two products are claimed to be capable of driving transformational change in mining by helping companies "develop and run more efficient mines…. read more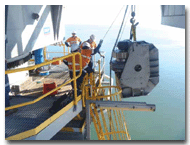 Sandvik Picks Downer for Maintenance in Australia


Sandvik Mining Systems and Downer EDI announced a memorandum of agreement (MOA) that will allow the two companies to offer field service and maintenance solutions for mining materials handling projects. The MOA allows Sandvik to engage Downer to carry out any maintenance work on Sandvik Mining Systems equipment operating at its customer sites. Downer operates predominantly in Australia and New Zealand and is headquartered in New South Wales, Australia, providing engineering services for critical…… read more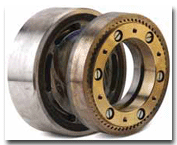 Drillhole Survey Winch Survives Siberia


A manufacturer of geophysical surveying trucks, facing a need to provide a winch drive for lowering a sensitive scanner into Arctic-region boreholes up to 3,000 m deep, launched a search for a suitably robust, reliable and accurate clutch and found the solution in the model E320 VAR- 04 tooth clutch from Warner Electric division of Altra Industrial Motion. Tooth clutches have two contacting plates—one driving, the other driven—with intermeshing teeth. When the clutch is engaged the plates are brought into contact, with the teeth alternating and providing a…. read more

Top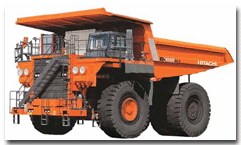 Two New Haulers Feature Advanced AC Drive Systems


Hitachi Construction Machinery has launched two rigid dump truck models— the EH3500AC-3, providing a nominal payload capacity of 181 metric tons (mt) with an operating weight of 322,000 kg; and the EH4000AC-3, rated at 221 mt payload with operating weight of 384,000 kg. Hitachi said the release of the two models completes its lineup for the EH AC-3 series of dump trucks equipped with AC drives. The latest version of its AC system, the company explained, couples the AC drive with new control software jointly…… read more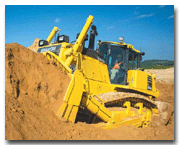 Mid-range Dozer Offers Higher Productivity


Komatsu America's new D155AX-8 crawler dozer has an operating weight of 89,300 lb and is rated at 354 net hp, with power coming from an SAA6D140E- 7 EPA Tier 4 Final diesel. The D155AX-8 features a 12.3-y3 SIGMADOZER blade that is claimed to dramatically improve dozing performance and increase productivity up to 15% over a conventional Semi-U blade. The blade features a frontal design concept adopted for digging and rolling material at the center of the blade. Digging resistance is reduced for a smoother flow of material so larger amounts of soil can be dozed with less power…. read more



Hydraulic Hose Family Simplifies Service


Parker Hannifin's new GlobalCore line, comprising five hydraulic hoses and two fittings, is claimed to significantly reduce engineering and service complexity. Designed to meet the most common working pressures in industrial applications, GlobalCore hoses and fittings are built and tested to withstand twice the ISO 18752 standard. The selection…. read more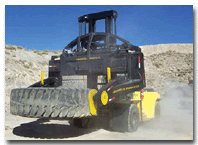 Versatile Tire Handlers


Hyster has introduced a series of tire handling trucks for demanding applications in mining and other heavy industries. In association with Greenfield Products and Iowa Mold Tooling, Hyster now offers 21 tire handler configurations ranging from 5,000 to 36,000 lb (2,270 to 16,300 kg) of weight capacity on Hyster H120FT through H700HDS trucks, designed to handle tire diameters up to 164 in., and available in a number of integral models for dedicated tire handling, as well as hang-on quick-connect  .…. read more

Top

Impact Wrench Designed for Mine Duty


Chicago Pneumatic's new CP6748EX, ATEX certified and IP6-rated industrial duty ½-in. impact wrench is designed to provide a higher level of protection against accidental ignition of flammable gasses and dust in both above and below ground environments. With an ultimate torque of 800 ft-lb [1,085 Nm] and 1,200 blows per minute, the CP6748EX is claimed to meet or exceed industrial or heavy maintenance operations' needs in mining and….read more
FEBRUARY 1–4, 2015: 41st Annual Conference on Explosives and Blasting Technique, New Orleans, Louisiana. Contact: Web: www.isee.org/2015-conference/
EBRUARY 15–18, 2015: 2015 SME Annual Conference & Expo CMA 117th National Western Mining Conference, Colorado Convention Center in Denver, USA. Contact: Web: www.smeannualconference.com/
MARCH 1–4, 2015: PDAC 2015, Metro Toronto Convention Centre, Toronto, Canada. Contact: Web: www.pdac.ca/convention
APRIL 27–29, 2015: Coal Prep 2015 Conference, Lexington Center, Lexington, Kentucky, USA. Contact: Web: www.coalprepshow.com
MAY 11–15, 2015: Exponor Chile 2015, Community Activity and Trade Fairground, Association of Industries of Antofagasta, Antofagasta, Chile. Contact: Web: www.exponor.cl/
MAY 17–19, 2015: Haulage & Loading 2015, Wigwam Resort, Phoenix, Arizona, USA Contact: Tim Fearney, show director. Tel: +1 678-822-9804; E-mail: tfearney@mining-media.com; Web: www.haulageandloading.com
MAY 27–28, 2015: AIMS 2015 Mineral Resources and Mine Development, Aachen, Germany. Contact: Tel: +49-241-80 95673; Fax: +49-241-80 92272; E-mail: aims@bbk1.rwth-aachen.de; Web: www.aims.rwth-aachen.de
JUNE 16–18, 2015: Longwall USA Exhibition and Conference, David L. Lawrence Convention Center, Pittsburgh, Pennsylvania, USA. Contact: Web: www.longwallusa.com
For a full calendar of mining industry conferences and events - click here
| | |
| --- | --- |
| WHO'S MOVING WHERE | |
Midway Gold Corp. announced William M. Zisch as the new president and CEO.

Khanyisile Kweyama, executive director of Anglo American South Africa, has been nominated for a two-year term as CEO of Business Unity South Africa.

Royal Nickel announced that its CFO, Fraser Sinclair, willstep down. Tim Hollaar will be appointed the new CFO of RNC. He joins RNC from North American Palladium Ltd.

Claude Resources Inc. announced that its board of directors named Brian Booth, current lead director, as chair. Current Chair Mike Sylvestre will step down. Sylvestre will remain on the board as a director until February 19, at which point he will resign from Claude. Booth currently serves as the president and chief executive officer of Pembrook Mining Corp.

Golden Minerals Co. appointed Andrew Sharp as general manager for the Velardena properties located in northeastern Durango State, Mexico. He most recently served as vice president of technical services for Silver Standard Resources.

Dr. Dan Alexander is stepping down as CEO of JKTech at the end of 2014 to commence a role within Anglo American as head of open forum based in London. He initially started work within JKTech in 2000 and built a thriving flotation consulting business. Brett Cunningham, general manager of JKTech's Technology and Knowledge Transfer team, will step into the role of acting CEO.

Russ Morrison, a founding member of BMT WBM, has been recognized for his long, distinguished and innovative engineering career by the senate of the University of Queensland who bestowed on him a doctor of engineering honoris causa. Previously, he had been acknowledged by his appointment as a Member of the Order of Australia (AM), award of a Centenary Medal by the Commonwealth of Australia, election to the Fellowship of the Australian Academy of Technological Science and Engineering, and award of the prestigious AGM Michell Medal by Engineers Australia.

McLanahan Corp.'s Mineral Processing Division and the Power and Energy Division (formerly the HSS Sampling System Division) have been combined to form one new division—the Mineral, Power and Energy (MPE) Division. This new division is managed by Jarrett Sidney,formerly general manager—Power and Energy Division.
About - providing an abreviated version of the current print edition of E&MJ, WOMP is distributed throughout the world to decision makers in the global mining industry, the last week of every month.

Subscribe to E&MJ - To receive your own copy of the print edition of E&MJ, click here , and complete your details. E&MJ is available free of charge to qualified readers.

Contact - if you have views, opinons or comments or editoral that you would like to submit, we would be delighted to hear from you - click here

Top