Sandvik Picks Downer for Maintenance in Australia
---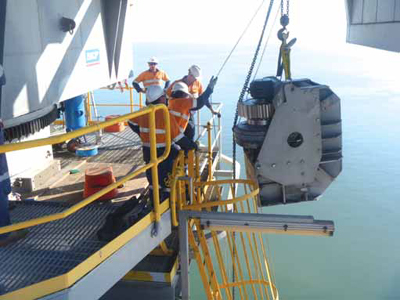 Sandvik Mining Systems and Downer EDI have agreed to an arrangement that allows Downer to
perform maintenance work on materials handling equipment operating at Sandvik's customer sites.

Sandvik Mining Systems and Downer EDI announced a memorandum of agreement (MOA) that will allow the two companies to offer field service and maintenance solutions for mining materials handling projects. The MOA allows Sandvik to engage Downer to carry out any maintenance work on Sandvik Mining Systems equipment operating at its customer sites.

Downer operates predominantly in Australia and New Zealand and is headquartered in New South Wales, Australia, providing engineering services for critical infrastructure in both countries, employing more than 10,000 people in Australia and more than 4,500 in New Zealand. Downer Infrastructure is a major provider of electrical and instrumentation services.

Paul Gilbert, bids and contracts manager for Downer, said the MOA was a "bestfit" solution for both organizations and their customers. "Downer has an extensive history in the mining and construction industry, and we've developed a strong level of product knowledge of Sandvik Mining Systems, and the necessary expertise to maintain them correctly.

"This agreement will allow us to carry out full servicing, repairs and maintenance on Sandvik Mining Systems, including working with on-site service crews, to ensure the equipment continues to operate safely, optimally and reliably," Gilbert said.
---
As featured in Womp 2015 Vol 01 - www.womp-int.com