Anglo American Withdraws from Michiquillay
---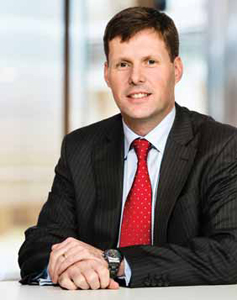 Anglo American's Duncan Wanblad: We are prioritizing
our capital to projects...that offer the greatest source of
potential value.

Anglo American announced on December 1, that its wholly owned subsidiary, Anglo American Michiquillay S.A., had given notice to the government of Peru that it was withdrawing from the Michiquillay copper exploration project in Cajamarca province, Peru. Anglo American acquired the project in April 2007 through a government auction with a bid of $403 million. The company will return the project to Activos Mineros S.A.C., a Peruvian state company.

In its 2013 annual report, Anglo American reported an impairment charge of $337 million against Michiquillay. The charge represented capitalized costs for the project as of the date of the report. The company said it no longer considered these costs to be recoverable.

The Michiquillay project is based on a large porphyry copper deposit 35 km east of Newmont-Buenaventura's Yanacocha gold operations. Asarco discovered the deposit in the late 1950s and conducted exploration work on it from 1959 to 1965. From 1972 to 1976, a Japanesecontrolled company, Michiquillay Mining, performed additional exploration work and completed a 40,000-mt/d feasibility study. At the time of its acquisition by Anglo American, historic exploration work on the property had included 159 diamond drill holes totaling 41,600 m and underground tunneling totaling 2,500 m.

The Peruvian government has estimated Michiquillay reserves at 544 million mt, grading 0.69% copper, more than 0.1 g/mt gold, and more than 2 g/mt silver, using a 0.40% copper cutoff.

In announcing its withdrawal from the project, Anglo American commented that in the current economic environment it is prioritizing capital allocation to drive greater returns and that it believes that the prospects for the development of the Michiquillay project would be improved under different ownership. The company's immediate priority is to ensure a responsible exit from the project, including transfer of its role in the existing Michiquillay Social Fund to the government.

Duncan Wanblad, CEO of Anglo American's Base Metals and Minerals business, said, "While Michiquillay represents an attractive copper deposit, we have made the decision to withdraw following a comprehensive evaluation of the potential of our long-dated project options. We have reduced the capital required to sustain projects during the pre-approval phases of their development and are prioritizing our capital to the projects and assets that offer the greatest source of potential value to us, over the short and long term."

Anglo American is continuing to advance its Quellaveco copper project in southern Peru and is targeting submission of the project to its board for development approval in 2015.
---
As featured in Womp 2015 Vol 01 - www.womp-int.com