| | |
| --- | --- |
| | To receive your own edition of the print version of E&MJ - Go Here |




Mandela's Contribution to Mining



Last month, National Union of Mineworkers (NUM) leaders denounced South Africa's mining companies for ignoring a day of mourning for Nelson Mandela's funeral. Ironically, saddled with corruption, infighting and often voiceless workers, the NUM itself may be one of his struggle's more unfortunate byproducts. Still, since Mandela's Anti-Apartheid campaign ended in 1994, it's clear that were it not for South Africa's heavy concentration of gold, diamonds and other metals, 46 years of white minority rule would likely have been impossible. Something he understood extremely well.

Indeed, a crucial element of Mandela's decades-long fight was to free blacks from being indentured laborers in mines while ensuring they participated in the wealth the mines created. His greatest successes have included helping establish 1995's Leon Commission, the country's most comprehensive health and safety inquiry, and a mining-related Truth and Reconciliation Commission......... read more



By Gavin du Venage and Joseph Kirschke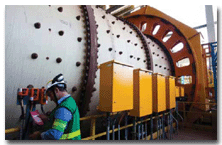 Vale's $14.75B Budget for 2014 is Third Year of Capex Decline
Vale has budgeted $14.75 billion in capital spending during 2014: $9.30 billion for project execution, $4.55 billion for sustaining capital at existing operations, and $903 million for research and development. These planned expenditures are showing a decline for the third year in a row, after peaking at $18 billion in 2011.
More than 80% of Vale's 2014 budget for project execution is dedicated to expansion of its iron ore production and distribution........ read more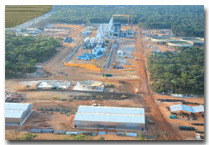 First Quantum Provides Updates on Zambia Projects, Cobre Panama


In mid-December, First Quantum provided updates on its major copper development projects in Zambia and reported that it intends to publish the revised capital cost estimate and project schedule for its Cobre Panama project in Panama in the first quarter of 2014. In Zambia, an expansion of the Kansanshi mine's oxide circuit throughput capacity to 14.5 million mt/y was completed and the first copper cathode was plated in November. Full utilization of the expanded solvent extraction/electrowinning (SX/EW)....... read more

Top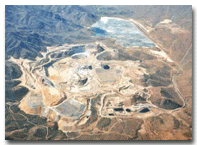 Intergeo and Mercator Plan Cu-focused Base Metals Company


Intergeo MMC Ltd. and Mercator Minerals announced in mid-December an agreement to combine their businesses to create a copper-focused base metals company with a robust growth profile and strong financial backing. Intergeo is a diversified Russian company primarily focused on developing, exploring and acquiring base metal properties in Russia. The company is 99% owned by Daselina, a part of ONEXIM Group, which is an investment vehicle owed by Russian billionaire Mikhail Prokhorov. Intergeo's key development project is its Ak-Sug copper porphyry deposit in southern Siberia..... read more

Top
Primero Mining Acquiring Brigus Gold


Primero Mining and Brigus Gold entered into an agreement in mid-December whereby Primero will acquire Brigus in an all-share transaction valued at about C$220 million. Each company has a single producing mine. Primero's San Dimas mine in Durango state, Mexico, produced about 100,000 oz of gold and 5.8 million oz of silver in 2013; Brigus' Black Fox mine in Ontario, Canada, produced about 100,000 oz of gold in 2013. The companies expect combined total production from the two mines in 2014 to be in the range of 250,000 to 270,000 gold equivalent oz..... read more
| | |
| --- | --- |
| AROUND THE WORLD - USA & CANADA | |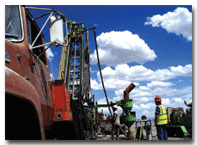 Klondex Buys Newmont's Midas Mine/Mill for $55M Cash Plus Stock


Klondex Mines and Newmont Mining announced an agreement on December 4, whereby Klondex will acquire Newmont's Midas mine and related ore milling facility in north-central Nevada for approximately $83 million. Klondex's flagship Fire Creek gold development project is located 112 miles south of Midas, and Klondex plans to process Fire Creek ore at the Midas mill. The purchase price includes approximately $55 million in cash and the replacement of Newmont surety arrangements with Nevada and federal regulatory...... read more
Mining Investors Wary of Quebec's Changing Restrictions and Regulations


Uncertainty about protected areas, tax changes, environmental restrictions, and regulatory duplication and inconsistency have combined to diminish Quebec's status as a destination for mining investment over the past three years, concludes a new study from the Fraser Institute. Until recently rated the most attractive jurisdiction in the world for mining investment, the province has seen this advantage plummet due to changing governmental attitudes toward mining regulation.... read more

Top
New Gold Completes Blackwater Feasibility Study, but Rainy River Comes First


New Gold Inc. has announced the results of the feasibility study for its Blackwater gold project in central British Columbia. "Completion of the Blackwater feasibility study is an important milestone for our company," New Gold Executive Chairman Randall Oliphant said. "The project has many great attributes, including its secure jurisdiction, long life, robust production potential, all-in sustaining costs well below industry average, and continued exploration potential. "However, the combination.... read more

| | |
| --- | --- |
| AROUND THE WORLD - Latin America | |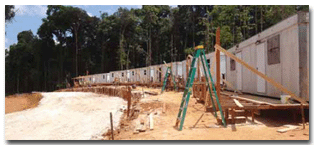 Guyana Goldfields Commits to Developing Aurora Gold Project


Guyana Goldfields Board of Directors has approved a $238 million expenditure to bring the company's Aurora gold project in northern Guyana into commercial production. Mine planning calls for production of 3.29 million oz of gold over an initial 17- year mine life at an operating cash cost, including royalty, of $527/oz. The capital expenditure for the Aurora project is contingent on…… read more
Pan American Silver Expanding La Colorada


Pan American Silver is expanding its La Colorada silver mine in Zacatecas, Mexico, based on the positive results of a preliminary economic assessment (PEA). The PEA contemplates an increase in La Colorada silver production from approximately 4.7 million oz/y currently to 7.7 million oz/y by the end of 2017 for an incremental capital investment of $80 million, the majority of which will be spent over the next three years. The La Colorada project includes construction of new mining infrastructure; development of new mining zones to reach deeper, higher-grade areas of mineralization; and expansion of the sulphide ore…. read more

| | |
| --- | --- |
| AROUND THE WORLD - Australasia | |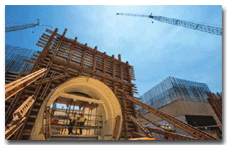 Rio Tinto to Focus on Brownfield Iron Ore Expansion


On November 28, Rio Tinto revealed a "breakthrough pathway" that will allow it to rapidly expand its iron ore production in the Pilbara region of Western Australia at significantly lower capital costs than previously anticipated. A day later, on November 29, the company announced that it will suspend production at its loss-making Gove alumina refinery in Australia's Northern Territory but that it will continue production at the Gove bauxite mining operation. Iron Ore Expansion: Rio Tinto has developed plans for near-term expansion of its Western Australia…. read more



Sino Ships Concentrate


CITIC Pacific shipped the first magnetite concentrate from its Sino iron project in Western Australia in early December. The first of six concentrator lines at the project was fully operational, commissioning was in progress on a second line, and construction was ongoing for the remaining four lines. The Sino iron project is designed to produce 24 million mt/y of magnetite concentrate and will ship its concentrate product to CITIC Pacific steel mills and to other steel producers in China. The project is located 100 km southwest of Karratha, Western Australia. The concentrate is shipped from…. read more

Top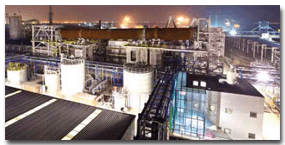 Upgrade Expands Galaxy's Lithium Plant Capabilities
Galaxy Resources reported that its lithium carbonate plant in China's Jiangsu province has successfully undergone a planned maintenance shutdown period, during which the "front end" of the plant was modified to enable lithium carbonate production from higher grade spodumene feedstock supply from alternative sources. The plant formerly operated on spodumene feedstock solely sourced from Mount Cattlin in Western Australia and has now transitioned to allow a wider range of…. read more


Besra Targeting Gold Mine Development in East Malaysia
Besra has released preliminary results from a feasibility study for Stage 1 of its Bau gold project in Sarawak, East Malaysia, on the island of Borneo. Besra is a Canadian company, headquartered in Toronto, and has producing gold mines in Vietnam. The Bau feasibility study specifically covers a proposed open-pit development at Jugan Hill toward the northeastern end of the Bau Central gold trend. The study calls for an 8,000-mt/d ore processing rate to produce a total of about 460,000 oz of gold in concentrate over an initial mine life of about four years. Initial capital expenditure to develop the project is estimated at $92 million…. read more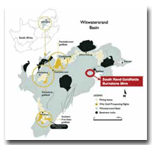 Sibanye Proposes Acquisition of Wits Gold


Sibanye Gold announced on December 11 an offer to acquire Witwatersrand Consolidated Gold Resources for approximately R407 million ($39 million) in cash. Sibanye Gold CEO Neal Froneman said, "Wits Gold owns significant exploration and project areas in the Wits Basin, containing approximately 157 million oz of gold resources. More importantly, its advanced De Bron Merriespruit and Bloemhoek projects in the Southern Free State are adjacent to Sibanye Gold's Beatrix operations and offer an opportunity to extend the operating life of Beatrix and unlock significant value in the region. This is consistent with Sibanye Gold's strategy…. read more

Nevsun's Copper Expansion Reaches Commercial Production
Nevsun Resources' copper expansion project at its Bisha mine in Eritrea reached commercial production in early December, following successful commissioning of a new copper flotation plant. Nevsun began producing gold at Bisha in December 2011, processing ore from the project's oxide cap. The new flotation plant initially processed pyrite sand through the rougher flotation circuit to produce a precious metals concentrate. Production of copper concentrate began in August 2013. Transportation logistics from the Bisha mine site to Massawa port were performing as expected.…… read more

Top
| | |
| --- | --- |
| THIS MONTH IN COAL | |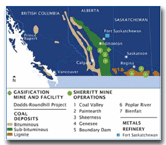 Westmoreland Acquires Sherritt's Coal Operations


Westmoreland Coal Co. entered into an agreement to acquire the Prairie and Mountain coal mining operations from Sherritt International Corp. for $435 million. These include seven producing thermal coal mines in Canada's Alberta and Saskatchewan provinces, and a 50% interest in an activated carbon plant and a Char production facility. "This is an historic event for Westmoreland," said Westmoreland Chairman Keith E. Alessi. "The acquisition represents a transformation to our existing operations and expertise—this will more than double our business," in one of the world's most attractive mining jurisdictions …. read more

China First Project in Australia Gets EIS Approval


Waratah Coal's proposed $6.4 billion "China First" coal mine, rail, infrastructure development and Queensland export facility— more commonly known as the Galilee Coal Project—has received approval for its Environmental Impact Statement (EIS) from Australian commonwealth government officials. The Brisbane-based Waratah Coal, a 100% owned subsidiary of Mineralogy Pty Ltd., plans to build a thermal coal project in the Galilee Basin coal region near Alpha, west of Emerald in central west Queensland, as part of its China First project. The mine will be linked to a proposed  …. read more

Asia Resources Names Walton as Chairman
After a very public and bitter 18-month boardroom feud between company founders, coal miner Asia Resource Minerals Plc, formerly London-listed Bumi Plc., has named businessman Chris Walton as chair after splitting from its Indonesian partner at Q1 2013. Walton, currently chair of Goldenport Holdings Inc. and Lothian Buses Plc., will join the coal producer's board in Q1 2014 as an independent non-executive director before becoming chairman, Asia Resource officials said in a statement. Nick Salmon will become a non-executive director; Julian Horn-Smith, current deputy chairman, will step down next month, company representatives added…. read more
| | |
| --- | --- |
| FEATURE - Project Survey 2014 | |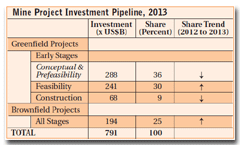 E&MJ's Annual Survey of Global Metal-mining Investment
Harsh global economics have dragged investment levels from boom to bust in many sectors. However, 2014 may be the year the industry touches bottom and begins to regain economic traction.

By Viktoriya Larsson and Magnus Ericsson

RThe end of the mining-investment boom was signaled by the global financial crisis that started in late 2007, but the actual decline in new project announcements appeared much later—in late 2011 (as recorded by the Raw Materials Database). The situation worsened in 2012 and project announcements reached record lows last year.
Only 95 new projects, with a total projected cost of $38 billion, were registered in Raw Material Group's mines/projects database in 2013. This compares with 113 projects (valued at $47 billion) in 2012 and the peak year of 2010, when 167 projects worth $115 billion were reported. Historically, these figures have proven to be reliable leading indicators of future mining industry capital expenditure ……. read more

| | |
| --- | --- |
| FEATURE - Autonomous Mining | |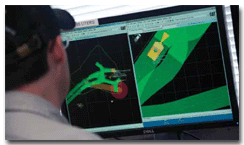 Autonomy Gradually Gains Momentum


Although the concept of driverless haul trucks emerged in the 1970s, it took 30 years before the first systems took shape. E&MJ looks at the challenges and achievements

By Simon Walker, European Editor

While the concept of driverless haul trucks has been mooted for decades, the reality has been more challenging to implement. Nonetheless, a small handful of mines have led the way, and the experience gained by these pioneers has helped to bring the concept at least part-way to maturity. With safety the most critical aspect, and safety-related incidents the most likely to receive withering criticism, it has been a gradual learning process for the mines and machine manufacturers involved. That the technology has been implemented with, on the whole, a good safety record, is a testament both to its strength and to the dedication of the people who have made it work satisfactorily.... read more

Top
| | |
| --- | --- |
| FEATURE - Rope Shovels | |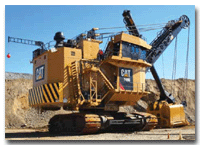 Cat Refines, Expands Rope Shovel Feature Lineup


The latest options, often employing new technologies, range from hoist braking to HydraCrowd, and e-room air filtration to onsite power generation

By Russell A. Carter, Managing Editor

Since the finalization of its purchase of Bucyrus International more than 2.5 years ago, Caterpillar has been working steadily, in an increasingly dismal global equipment sales environment, to accommodate the new product lines, parts and maintenance network arrangements, and even corporate cultural differences that came with the $8.8 billion acquisition. One of the most visible signs of change is the increasing appearance of bright yellow electric rope shovels—still a mild visual jolt to anyone more accustomed to seeing Cat's ubiquitous color on smaller, mobile equipment and hydraulic excavators. Shovels are now…... read more

| | |
| --- | --- |
| FEATURE - Mine & Plant Design | |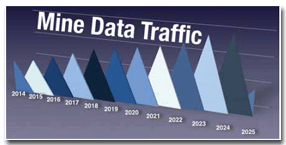 Designing Mines with Data in Mind



The industry's need for 'more iron' is matched by its need for more information

By Russell A. Carter, Managing Editor

One of the most perplexing challenges facing the global mining industry is how to handle the increasing volume of… everything. As mines mature and stripping ratios increase, as new deposits are found at greater depths, and as rising consumer appetites require more raw materials, the methods, equipment and technological scope of today's industry will have to adapt accordingly to meet tomorrow's demands. To capsulize the problem, let's just say these challenges involve all phases of mining, from dirt to data. For starters, the typical volume of material that has to be moved from one point to another—either on-site or site to site—as part of normal..... read more

Top

For more companies with products in the Mine Planning market -
Go Here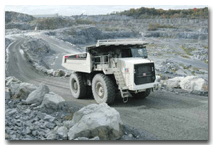 Volvo CE to Take on Terex's Rigid and Articulated Hauler Lines


Volvo Construction Equipment (Volvo CE) announced an agreement with Terex Corp. to acquire the hauler manufacturer Terex Equipment Ltd., including related assets and intellectual property. The deal, which is subject to regulatory approval, includes the main production facility in Motherwell, Scotland, and two product ranges that offer both rigid and articulated haulers. It also includes the distribution of haulers in the U.S., as well as a 25.2% holding in …. read more
Brazilian Contractor Applies AVEVA Design Solutions on Vanadium Project


Engineering design and information management solutions provider AVEVA announced that Promon Engenharia, a Brazilian EPCM, has successfully implemented AVEVA NET and AVEVA PDMS on a large mineral processing project for Largo Resources. The project is Brazil's first vanadium pentoxide production facility and is based in Maracas, Bahia state, 250 km southwest of Salvador. According to AVEVA, implementing…… read more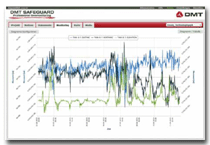 DMT Introduces Safeguard Risk Assessment System


Essen, Germany-based consulting and engineering company DMT has, for a number of years, been involved in geodetic, geotechnical and geophysical monitoring in hazardous environments through numerous geomonitoring projects. To process and analyze the extensive measurement data from various measuring instruments and sensors, the company said it has developed a hardware and software solution, which stores and analyzes all gathered data in such a way that it's available for sharing…. read more

Top
Polypipe Delivers Drainage Solution for Iron Ore Project Rail Yard


On a project that is destined to have a multi-generational lifespan in excess of 60 years, sustainability is an important factor in the choice of materials used to underpin its infrastructure. For the surface drainage of the rail marshalling yard at the Tonkolili iron ore mine in Sierra Leone, the mine operator, African Minerals Ltd., chose the Ridgidrain system from U.K. manufacturer Polypipe. The company supplied more than 4,000m .…… read more

Versatile Boxhole Borer


Terratec has launched a new boring rig to expand its raise boring product line. The company's UB1000 universal boxhole boring machine is designed to produce boxhole sections up to 1.06-m diameter x 100-m long and can also ream conventional raises nominally 1.8-m diameter x 200-m deep. Major components include the derrick assembly, featuring a gearbox complete with…. read more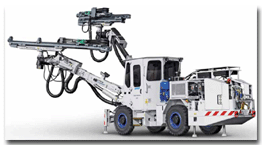 Twin-boom Underground Drill Rig is Highly Configurable


Poland-based underground mining equipment builder Mine Master's self-propelled, diesel-hydraulic Face Master 2.3 drill rig offers a modular, compact design that enables the rig to be configured in a number of arrangements to fit site-specific requirements. The Face Master 2.3, according to the company, has been used at more than two dozen projects ranging from development drilling for block caving and sublevel stoping operations…. read more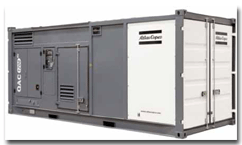 Diesel-powered Generator Meets North American Specs


To expand upon the standard QAC 1 MW generator designed for the European market, Atlas Copco now offers the new QAC 1200 1 MW generator, specifically engineered to U.S. and Canadian specifications. With a wide variety of options, customers can customize the unit based on their situation, such as high altitudes or extreme weather conditions. The flexibility of the QAC 1200, according to the company, makes it ideal for either prime power or critical standby power in mining applications. The generator features a Cummins .…. read more

Top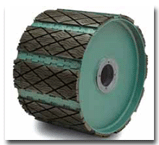 Elevator Pulleys for Mine Applications


Baldor Electric now offers a complete line of Dodge elevator pulleys, available in drum or single disc design with HE, XT, QD or Taper- Lock hubs and bushings. Heavy-duty elevator pulleys meet CEMA standards, but these pulleys are also available with Mine Duty Extra construction that features the Dodge integral hub design for ultimate strength and durability. The elevator pulleys are available in diameters from 6–72 in. (152– 1,828 mm), with face widths up to 120 in. (3,048 mm). Four lagging options are available: Holz SLIDE -LAG, with double chevron….read more
FEBRUARY 3–6, 2014: 20th Annual Investing in African Mining Indaba, Cape Town, South Africa Contact: Customer Service Mining Indaba LLC, Events Customer Service; Tel: 1-800-831-8333 (for Canada and US) +1.859-746-5700 (International); E-mail: info@miningindaba.com; Web: www.miningindaba.com
FEBRUARY 9–12, 2014: 40th Annual Conference on Explosives and Blasting Technique, Denver, Colorado, USA Contact: International Society of Explosives Engineers; Tel: 440-349-4400; Fax: 440-349-3788; Web: www.isee.org
FEBRUARY 23–26, 2014: 2014 SME Annual Meeting & Exhibit, Salt Lake City, Utah, USA. Contact: SME Meetings Department; Tel: 303-948-4200; E-mail: meetings@smenet.org; Web: www.smenet.org/meetings
MARCH 3–6, 2014: PDAC 2014, Metro Toronto Centre, Toronto, Canada. Contact: Prospectors and Developers Association of Canada; Tel: 1 416 362 1969; E-mail: convention@pdac.ca; Web: www.pdac.ca
MARCH 4–8, 2014: 2014: CONEXPO-CON/AGG, Las Vegas, Nevada, USA. Contact: CONEXPO-CON/AGG Show Management; Tel: 1-800- 867-6060 (USA and Canada), 1 414-298-4167 (International); E-mail: info@conexpoconagg.com; Web: www.conexpoconagg.com
APRIL 21–25, 2014: Expomin 2014, Santiago, Chile Contact: FISA S.A.; Tel: +56 (2) 530 7000; E-mail: info@fisa.cl; Web: www.expomin.cl
MAY 11–12, 2014: Geominetech 14th Annual Symposium on New Equipment New Technology Management and Safety in Mines and Mineral, Bhubaneswar, India Contact:JK Hota, editor and organizing secretary; E-mail: hotaeditor@sify.com or hotaeditor@gmail.com; Web: www.lusa.info/geominetech
MAY 11–14, 2014: CIM 2014 Convention, Vancouver, Canada. Contact: Lise Bujold, director of events; Tel: 514-939-2710 ext. 1308; E-mail: lbujold@cim.org; Web: www.cim.org/en.aspx
For a full calendar of mining industry conferences and events - click here
| | |
| --- | --- |
| WHO'S MOVING WHERE | |

Mechel OAO appointed Oleg Korzhov as CEO. Prior to his appointment, Korzhov was senior vice president for economics and management.

International Tower Hill Mines Ltd. appointed Thomas Irwin president and CEO. Irwin had been serving as vice president. Irwin will succeed Don Ewigleben, who became CEO in September 2012.


New Millennium Iron Corp. appointed Robert Patzelt as president and CEO, and to the NML Board of Directors, and appointed Dean Journeaux executive vice chairman.

Banro Corp. appointed Dr. John Clarke as president and CEO from the interim president and CEO role he had been filling since March 2013. Dr. Clarke has served on the Banro board since 2004.

Rio Tinto has appointed Greg Lilleyman as the new group executive, technology and innovation following the retirement of Preston Chiaro at the end of March 2014, Lilleyman, a mining engineer by profession, has been with Rio Tinto for 23 years, mainly with the iron ore business in Australia and Canada.
Dragon Mining announced the retirement of Tapani Jarvinen as a director. He has assumed the chairmanship of Talvivaara Mining Co. Plc. He was appointed to the board in December 2003 as Outokumpu Group's representative following Dragon Mining's purchase of the precious metal assets of the Outokumpu Group.

Francois van Tonder was appointed managing director of Eickhoff South Africa.

Mine Site Technologies appointed Mark Brayan as CEO and managing director.
About - providing an abreviated version of the current print edition of E&MJ, WOMP is distributed throughout the world to decision makers in the global mining industry, the last week of every month.

Subscribe to E&MJ - To receive your own copy of the print edition of E&MJ, click here , and complete your details. E&MJ is available free of charge to qualified readers.

Contact - if you have views, opinons or comments or editoral that you would like to submit, we would be delighted to hear from you - click here

Top