The Mexican Mining Tax



The common denominator among most democracies is that the political debate has become so polarized it prevents governments from conducting business. In the case of the U.S. this month, the government has simply shut down. An equally divided electorate creates a stalemate. One politician in Mexico, recently elected President Enrique Peña Nieto, has managed to break that stalemate. While some multinational business leaders are encouraged by the administration's initiative, others are worried, especially those in the mining business. During July of last year, when he was elected president, Nieto's promise of "change" was met with skepticism. He ran on the Institutional Revolutionary Party (PRI) ticket, which ruled the country for more than 70 years and allowed today's Mexican monopolies, such as Petroleos Mexicanos (Pemex), to flourish. Prior to taking office though, he reached out and negotiated the Pact for Mexico with the PRI's two opposing parties ......... read more


Steve Fiscor, Editor in Chief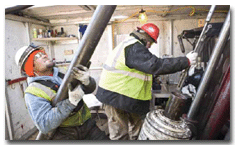 Anglo American Withdraws from Pebble Project
Anglo American and Northern Dynasty Minerals announced in mid-September that Anglo's U.S. subsidiary, Anglo American Pebble LLC, had given notice that it was withdrawing from the Pebble copper-gold-molybdenum project in southwest Alaska. Pebble project development had been proceeding under the direction of the Pebble Ltd. Partnership (PLP), a 50:50 partnership created in 2007 between Anglo American and Northern Dynasty. Following Anglo American's withdrawal, PLP will proceed under the sole ownership of Northern Dynasty......... read more
First-half Mining M&A Down 31%, Year-on-year


Sector volatility had a noticeable impact on mining merger and acquisition (M&A) activity during the first half of 2013, PricewaterhouseCoopers (PwC) stated in its mid-year 2013 mining M&A report, Deals in the Dumps. While some companies took advantage of lower prices to pick up assets, the number of deals across the global mining sector fell 31% in comparison with first-half 2012, which was already considered to be a slow time for deal activity. While major companies continued to invest in their operations, many projects have....... read more

Top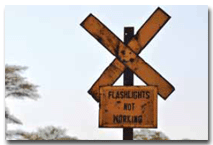 The Situation in Zimbabwe


Robert Mugabe's crushing victory in Zimbabwe's presidential elections renews the possibility of enforcing his desire for the "indigenization" of the mining sector. For the embattled resource sector though, the news is not all bad. In August, Mugabe steamrolled his opponent, Morgan Tsvangirai, and secured his seventh term as the country's leader in a poll grudgingly accepted by the international community as fair. For the mining industry, this brings with it the fear that the 89-year-old Mugabe is now free to pursue a long-cherished vision—the effective transfer of assets held by foreign..... read more

Top
Romanian Parliamentary Committee Studying Ro?ia Montan? Development


On September 17, Romania's Parliament established a Special Joint Committee of its Chamber of Deputies and Senate to examine a draft law submitted by the government in late August relating to the development of the proposed open-pit Ro?ia Montan? gold mine. The project is owned 80.69% by Canada-based Gabriel Resources and 19.31% by Minvest SA, a Romanian state-owned mining company. Gabriel has been working to permit the project for 14 years but has encountered persistent opposition from Romanian groups and international NGOs..... read more

| | |
| --- | --- |
| AROUND THE WORLD - USA & CANADA | |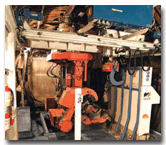 Cigar Lake Start Delayed


Cameco reported on September 9, that production from its Cigar Lake uranium mining project in northern Saskatchewan, which had been scheduled to begin during the second half of 2013, will be delayed until the first quarter of 2014, due to some problems encountered during commissioning. Construction of the Cigar Lake mine was 97% complete at the time of the announcement, and commissioning of the mining systems was well advanced. However, additional work related to water seepage in the underground ore handling facilities was delaying the start of jet boring in ore.... read more
Vale Fined for 2011 Mine Fatalities


The Ontario Court of Justice has imposed a fine of C$1,050,000 on Vale Canada in connection with the June 2011 deaths of two miners at Vale's Stobie underground nickel mine in the Sudbury district of Ontario. On the night shift of June 8, 2011, Jason Chenier and Jordan Fram were working at an ore pass on the 3,000-ft level of the Stobie mine. They were in the process of transferring muck from above the level to below the level through a transfer gate. They were operating the gate using a remote control pendant... read more

Top
Permitting Completed for Pumpkin Hollow Underground


Nevada Copper reported on September 9, it has received the Nevada Air Quality Operating Permit for construction and operation of its Pumpkin Hollow Stage 1 underground project in Nevada, the final permit needed for construction and operation of the project. The company is developing Pumpkin Hollow in two stages, with an open pit planned to follow development of the underground mine. With all permits for the underground project in hand, Nevada Copper will receive a further $15 million under its $200-million RK Mine Finance senior secured loan facility and copper concentrate.... read more
| | |
| --- | --- |
| AROUND THE WORLD - Latin America | |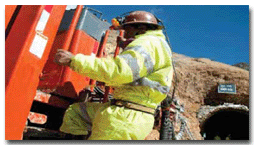 Hochschild Receives Final Construction Permit for Inmaculada


Hochschild Mining announced on September 20, that the Peruvian government has approved the mill construction permit for its 60%-owned Inmaculada gold-silver project in southwest Peru. International Minerals Corp. holds the remaining 40% of the project. Receipt of the Inmaculada mill permit concluded the project's construction permitting process. Current scheduling calls for completion of construction and start of commissioning during the fourth quarter of 2014…… read more
Alamos Acquires Esperanza and Orsa; Esperanza Project Has Regulatory Concerns


Alamos Gold has completed its acquisitions of Esperanza Resources and Orsa Ventures, which were initially announced in July. Esperanza shareholders cast 96.25% of their votes in favor of the Esperanza transaction at a shareholders meeting on August 27, while Orsa shareholders cast 98% of their votes in favor of the Orsa transaction at a shareholders meeting on September 11. Subsequent approvals from the Supreme Court of British Columbia allowed completion of the transactions. The Esperanza transaction was valued at about C$69.4 million; the Orsa transaction was valued at about C$3.5 million…. read more

| | |
| --- | --- |
| AROUND THE WORLD - Australasia | |

Australian Election Results Favor Mining Industry


Tony Abbott and his Liberal and National Party Coalition were clear winners in Australia's September 7 federal election. Abbott was sworn in as prime minister on September 18. During his campaign, Abbott said he would work to repeal the nation's carbon tax and Minerals Resource Rent Tax, which have weighed on minerals industry development. However, accomplishing those goals may not be easy. The new government will have a clear majority in the Parliament's lower house, the House of Representatives, when its members are seated in July 2014. However, the government may face obstacles in the upper house, the Senate, where…. read more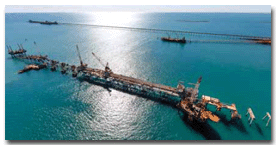 Rio Tinto Ships First Ore from its 290-million mt/y Expansion


Rio Tinto loaded the first shipment of iron ore from its expanded port, rail and mine operations in Australia on September 2. The Tai Shan, a Rio Tinto Marine-chartered Cape-size vessel embarked from the new Cape Lambert B wharf carrying a cargo of 165,000 mt of "Pilbara blend" fines. The shipment was bound for Nippon Steel & Sumitomo Metal Corp.'s Kimitsu works in Tokyo. The Rio Tinto shipment marked the start of commissioning of an expansion program that will see overall capacity of the company's iron ore operations in Western Australia increase to 290 million mt/y. Rio Tinto Iron Ore Chief Executive Andrew Harding said, "The 290 project is the largest integrated mining …. read more

Top
Centerra Announces Potential Restructuring of Kumtor Ownership
Centerra Gold announced on September 9, that it has entered into a non-binding memorandum of understanding (MOU) with the government of the Kyrgyz Republic regarding a potential restructuring transaction under which Kyrgyzaltyn JSC would exchange its 32.7% equity interest in Centerra for an interest in a joint-venture company that would own the Kumtor gold mine. Kyrgyzaltyn JSC is a joint-stock company wholly owned by the Kyrgyz Republic. The Kumtor mine is located in the Tien Shan Mountains 350 km southeast of the Kyrgyz capital of Bishkek. Gold production during 2013 is forecast to total between 550,000 and 600,000 oz…. read more

ICL and Duc Giang Developing Vietnam Phosphate Operations
ICL Group (Israel Chemicals Ltd.) and Duc Giang, a privately owned Vietnamese company, have signed a memorandum of understanding calling for cooperation in building and expanding a phosphate platform in Vietnam to serve the country and the wider Southeast Asian market. The agreement calls for joint activities to mine phosphate and establish factories to process phosphate in Bao Thang province, Vietnam, for a variety of uses in ICL's three core markets: food, agriculture and engineered materials…. read more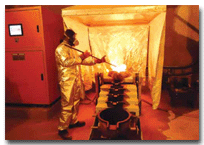 Kibali Pours First Gold Ahead of Schedule


Randgold Resources poured the first gold bar at the huge Kibali gold project in north-eastern Democratic Republic of Congo (DRC) on September 24. The project schedule had previously called for the first pour to take place during the fourth quarter of 2013. The Kibali project is owned by Randgold (45%), AngloGold Ashanti (45%), and the Congolese parastatal Sokimo (10%). Randgold is developing the project and will operate the mine…. read more

South African Gold Strike Ends after 3 Days
A strike that began at South Africa's gold mines on September 3, ended after only three days, despite earlier union threats that the strike could last until Christmas. Gold producers represented in wage negotiations by the Chamber of Mines of South Africa (AngloGold Ashanti, Gold Fields Harmony Gold, Pan African Resources, Rand Uranium, Sibanye Gold, and Village Main Reef) announced on September 10 the finalization of a two-year wage settlement with the National Union of Mineworkers (NUM), UASA and Solidarity…… read more

Top
| | |
| --- | --- |
| THIS MONTH IN COAL | |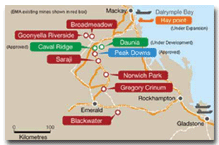 BHP Billiton Opens Daunia Mine


BHP Billiton recently celebrated the opening of the new Daunia mine, the company's ninth metallurgical coal mine operating in central Queensland. BHP Billiton Coal President, Dean Dalla Valle, was joined by the Hon. Campbell Newman, Premier of Queensland, and joint venture partner, Mitsubishi, in a ceremony to open the mine, which has created 450 direct jobs in Queensland. "In recent years, through the BHP Billiton Mitsubishi Alliance (BMA)1, we have made significant capital investments to expand our operations here in Queensland," said Valle…. read more

EPA's Proposes New Source Performance Standard


National Mining Association (NMA) officials have expressed dismay at the Environmental Protection Agency's (EPA) New Source Performance Standard, a proposed regulation for controlling greenhouse gas emissions from the coal-based power plants that generate 40% of American electricity. "The regulation announced by the EPA effectively bans coal from America's power portfolio," said NMA CEO Hal Quinn, "leaving new power plants equipped with even the most efficient and environmentally advanced technologies out in the cold."…. read more

Peabody Claims Union Rejected a Good Offer
The United Mine Workers of America (UMWA) plans to appeal a ruling dismissing a lawsuit against Peabody Energy and Arch Coal. The federal court dismissed the lawsuit the union had filed under the Employee Retirement and Income Security Act (ERISA). The ruling throws cold water on a rally that took place in St. Louis, Mo., USA, where 15 people were arrested in front of Peabody Energy headquarters. Just before the rally, Peabody announced that the UMWA had rejected an offer to settle all claims with the UMWA, payable over 15 years, which could have provided 3,100 Patriot Coal…. read more
| | |
| --- | --- |
| FEATURE - Nordic Mining | |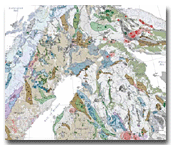 Nordic Mining and Exploration: Facing New Challenges
While the Nordic countries have not been immune from the current slowdown in exploration activity, there is still plenty going on as companies continue with project developments. E&MJ looks at some of the challenges—and the continuing successes

By Simon Walker, European Editor

Worldwide, exploration spending has been one of the most prominent casualties of the current wave of economic uncertainty that has been bathing the mining sector. The Nordic countries—Norway, Sweden and Finland, together with Greenland— have been no exception to this trend, with many of the junior companies that were featured in last year's review now reporting reduced drilling budgets and, more alarmingly, a much tighter funding environment……. read more

| | |
| --- | --- |
| FEATURE - Nordic Equipment | |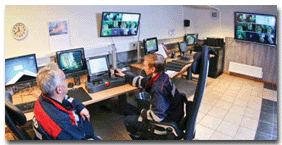 Nordic Equipment for Worldwide Markets


Equipment manufacturers and service suppliers from the Nordic countries play a major role in global exploration, mining and metallurgy. E&MJ looks at what they can offer

By Simon Walker, European Editor


When it comes to developing state-of-the-art technology for the mining and minerals sector, the Nordic countries unquestionably punch above their weight. Companies that initially built up expertise in providing the machines needed by domestic markets have grown both organically and through acquisition, such that now there are few mining operations worldwide where equipment from one of the Nordic suppliers is not to be found. As these companies have grown, they have often followed their markets by establishing subsidiaries that can provide equipment and service "on the doorstep," so to speak. Sometimes this has come about by ..... read more

Top
| | |
| --- | --- |
| FEATURE - Communications | |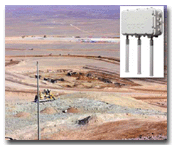 Here to Serve You


Network components are becoming as important to mining enterprise success as haul trucks, loaders and other traditional 'big iron'

By Russell A. Carter, Managing Editor

Without reliable performance from an ever-increasing array of network- related routers, servers and switches, the crucial person-to person, person-to-machine and machine-to-machine communications and control demanded by modern mining practices isn't possible. In fact, the size and scope of current multibillion-dollar mining projects—often sited in remote areas with little or no physical or electronic infrastructure—make it almost mandatory that reliable networking solutions be in place at project startup. An example from Cisco, the San Jose, California-based networking giant, illustrates the point…... read more


For more companies with products in the Communications market -
Go Here
| | |
| --- | --- |
| FEATURE - Conveyors | |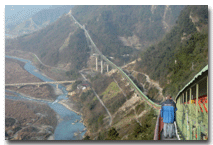 Bulking Up


Conveyor system technology evolves to meet the changing bulk materials handling needs of the industry

Conveyors have been a part of global industrial activity for more than a century, and their use in various mining applications has grown exponentially over roughly the same time frame. Driven by a bedrock economic mandate to move more material at a faster rate—and preferably at steadily lower cost per ton—the global mining industry has leaned heavily on bulk materials handling technology to meet its production and product-delivery targets. Conveyor-system vendors have, in turn, implemented the latest advances in automation, power transmission and real-time condition monitoring to provide increasingly capable, powerful and flexible systems..... read more

Top


For more companies with products in the Conveyors market -
Go Here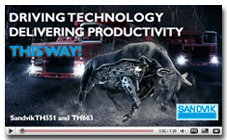 Sandvik TH551 and TH663 underground trucks
Deep down it's all about power, performance and productivity. And this is exactly what Sandvik's new generation of underground trucks is designed to deliver. Innovative technology is the driving force behind every feature of the new TH551 and TH663... watch the video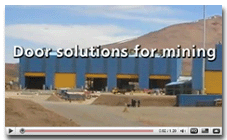 ASSA ABLOY helping you to go to extremes - Automated entrance solutions for the mining industry
ASSA ABLOY Entrance Systems introduces its combined offering of Albany and Megadoor industrial door solutions for the mining industry ... watch the video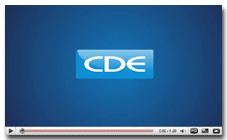 CDE - Engineering Excellence
CDE Mining offer a range of customised mineral processing systems for a variety of materials - iron ore, coal, gold, copper, bauxite - that help you to extract maximum value from your reserve. The effective removal of contaminant materials maximises the efficiency of your downstream processes.... watch the video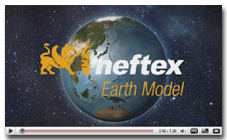 Neftex - Earth Model
We are experts in the worldwide search, discovery and analysis of geoscience information. Our integrated global geological database – the Neftex Earth Model - delivers data, knowledge and insight to help our clients reduce geological risk in their exploration and investment activities.We also provide geoscience and information management consultancy services..... watch the video



Sandvik: Mechanized Mining Makes Sense for Africa's Platinum Industry


According to equipment supplier Sandvik Mining, mechanized mining's exponential growth dispels the myth that new techniques are not proving profitable on the African continent. In the last decade, according to the company, production volumes of southern African platinum mines rose from 2 million metric tons (mt) in 2000 to 35 million mt just 10 years later. Based on current mine development plans, output is projected to increase further to 80 million mt/y by 2020 …. read more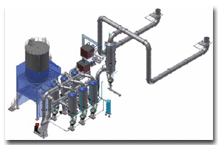 New Technology Produces Cleaner Off-gases in Closed Smelting Operations


In what it describes as "an important development for the ferroalloy industry," Tenova Pyromet has introduced a new, patented technology for the high-temperature cleaning of furnace offgas generated in a closed ferroalloy smelting process, enabling smelter operators to use the cleaned gas more easily in a number of co-generation plant options. According to Tenova Pyromet, which is part of Tenova Mining & Minerals, the new method and process to cool and clean the mainly carbon monoxide rich…… read more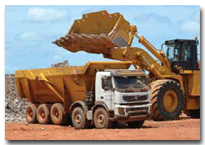 BAS/Volvo Combination Strikes Gold at Gounkoto


Africa's Randgold Resources first became a customer of BAS Mining Trucks in 2011 and, according to the Netherlands-based truck supplier, collaboration between the two has steadily grown since then. BAS initially delivered eight Volvo FMX 10 x 4 dump trucks for startup of the Gounkoto operation of Randgold's Loulo-Gounkoto gold mining complex in western Mali. The fleet at Gounkoto has now grown to almost 30 vehicles. The trucks transport ore from the Gounkoto mine to the plant at Loulo, 30 km away …. read more

Top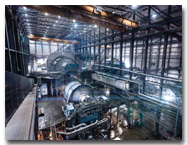 Advances in Automation Technology Improve Utilization of Real-time Process Data


As raw materials and other resources become scarcer and plants look for new ways to be more efficient with energy use and operations, mineral processing equipment supplier Metso reported that is developing its portfolio of intelligent processes and service solutions to help customers meet these challenges. According to the company, today's top drivers in minerals processing and aggregate production are safety, productivity and cost efficiency. Automation and intelligent solutions enable plants to improve both their financial  .…… read more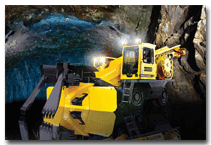 Underground Loader Line Handles Most Mining Applications


Atlas Copco's Häggloaders are available in rubber tired, rail or crawler models to provide efficient excavation of waste or ore in narrow tunnels and drifts. The company said its electro-hydraulic Häggloader continuous loaders can be configured to fit almost any application by using either a backhoe or two digging arms to gather broken material from the face into the conveyor system. The integrated conveyors transfer material continuously into a mine truck…. read more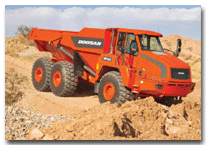 New ADT Built for Better Performance


Doosan said its DA40 articulated dump truck offers lower fuel consumption, higher top speed and increased hauling capacity. Powered by a 6-cylinder Scania DC13 Stage IIIB compliant diesel with a gross power output of 368 kW (500 hp) at 2,100 rpm, the new DA40 offers a 10% increase in engine power compared to the previous MT41 model, accompanied by a 22% increase in gross torque to 2373 Nm (1,750 lb ft) at 1,300 rpm. Also contributing to its reduced fuel consumption is its new ZF transmission…. read more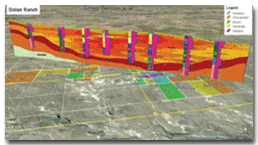 Software for Faster Geologic Data Handling and Analysis


RockWare has released RockWorks 16, the latest version of its flagship suite for visualizing surface and subsurface data to help geologists import, display and analyze data more quickly and accurately. According to the company, the new version makes navigating and expanding a borehole database easier than ever. With the improved organization, new sorting options, and ability to group or hide boreholes, users can isolate holes of interest quickly. The software now can reference .…. read more

Top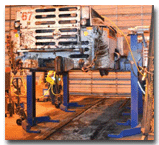 Low-clearance Lifting System for Mine Locos


Mobile column lifts have been used in industrial maintenance shops for decades to lift heavy transportation equipment. MAHA's recently developed low-profile columns have now extended the equipment's lifting capabilities to include mine locomotives as well. With a 32-ton rated capacity, MAHA claims a four-column mobile lifting system can lift most, if not all locomotives used by the mining industry. Lifting is done by frame engagement, requiring only 2 in. of ground clearance. With 69 in. of lift height, the lifts can raise mine locomotives high enough for personnel to work comfortably beneath….read more
NOVEMBER 27–29, 2013: IX International Heavy Minerals Conference 2013, Vishakapatanam, Andhra Pradesh, India. Contact: Mining Engineer's Association of India; Tel: 08942-283755; E-mail: heavymineralsconference@gmail.com; Web: www.meai.org
FEBRUARY 3–6, 2014: 20th Annual Investing in African Mining Indaba, Cape Town, South Africa. Contact: Customer Service Mining Indaba LLC, Events Customer Service; Tel: 1-800-831-8333 (for Canada and US) +1.859-746-5700 (International); E-mail: info@miningindaba.com; Web: www.miningindaba.com
FEBRUARY 9–12, 2014: 40th Annual Conference on Explosives and Blasting Technique, Denver, Colorado, USA Contact: International Society of Explosives Engineers; Tel: 440-349-4400; Fax: 440-349-3788; Web: www.isee.org
FEBRUARY 23–26, 2014: 2014 SME Annual Meeting & Exhibit, Salt Lake City, Utah, USA. Contact: SME Meetings Department; Tel: 303-948-4200; E-mail: meetings@smenet.org; Web: www.smenet.org/meetings
MARCH 3–6, 2014: PDAC 2014, Metro Toronto Centre, Toronto, Canada. Contact: Prospectors and Developers Association of Canada; Tel: 1 416 362 1969; E-mail: convention@pdac.ca; Web: www.pdac.ca
MARCH 4–8, 2014: 2014: CONEXPO-CON/AGG, Las Vegas, Nevada, USA. Contact: CONEXPO-CON/AGG Show Management; Tel: 1-800- 867-6060 (USA and Canada), 1 414-298-4167 (International); E-mail: info@conexpoconagg.com; Web: www.conexpoconagg.com
APRIL 21–25, 2014: Expomin 2014, Santiago, Chile Contact: FISA S.A.; Tel: +56 (2) 530 7000; E-mail: info@fisa.cl; Web: www.expomin.cl
MAY 11–14, 2014: CIM 2014 Convention, Vancouver, Canada. Contact: Lise Bujold, director of events; Tel: 514-939-2710 ext. 1308; E-mail: lbujold@cim.org; Web: www.cim.org/en.aspx
For a full calendar of mining industry conferences and events - click here
| | |
| --- | --- |
| WHO'S MOVING WHERE | |

Newmont Mining appointed Laurie Brlas as executive vice president and CFO. Brlas most recently served as executive vice president and president of global operations for Cliffs Natural Resources.
Marc Leduc has been appointed COO of Lydian International. Leduc worked for Barrick Gold as chief engineer for the design, construction and initial operation of the Pierina valley-fill heap leach gold mine in Peru and, until recently, he served as the president and COO of Bear Creek Mining.

BHP Billitonannounced that Mike Fraser will join the Group Management Committee as president, human resources.

Coeur Mining Inc. named Hans Rasmussen as vice president of exploration. Most recently, Rasmussen served as president and CEO of Colombia Crest Gold.

McEwen Mining promoted Ian Ball from senior vice president to president. He has been with the company since late 2005 and has been instrumental in advancing the development of the company's Mexican assets.
The Association of British Mining Equipment Companies appointed Paul Briggs, business director of Davis Derby Ltd., as vice president.

Stefan Romedahl has been appointed general manager of Boliden Tara Mines.

PMI Goldappointed John Ciganek as general manager of corporate development. The company also appointed Peter Bradford, currently a non-executive director of the company, as president and CEO.
About - providing an abreviated version of the current print edition of E&MJ, WOMP is distributed throughout the world to decision makers in the global mining industry, the last week of every month.

Subscribe to E&MJ - To receive your own copy of the print edition of E&MJ, click here , and complete your details. E&MJ is available free of charge to qualified readers.

Contact - if you have views, opinons or comments or editoral that you would like to submit, we would be delighted to hear from you - click here

Top