| | |
| --- | --- |
| | To receive your own edition of the print version of E&MJ - Go Here |




Resilience is What Makes Miners Successful



The cover of this month's E&MJ is somewhat deceptive. Yes, it's a beautiful photo of Yukon Zinc's Wolverine mine and it looks like a great place for a miners picnic. Nine months out of the year, however, one probably wouldn't want to be standing in that location without a parka. Working in the Canadian North (Yukon, Nunavut and the Northwest Territories), which is way north for most North Americans, has to be one of the most difficult places to earn a living.

Canada's North holds an incredible amount of mineral wealth. Operating in harsh arctic conditions requires precision, not only for financial concerns, but more importantly personal wellbeing and safety. Add to that, variables such as a lack of skilled labor, complications related to short operating seasons and a lack of infrastructure, and one wonders why modern day miners pursue these deposits......... read more



Steve Fiscor, Editor in Chief


Cynthia Carroll Resigns as Anglo CEO
Anglo American announced that Cynthia Carroll has decided to step down as chief executive, with the board's agreement. She will remain in her post until a successor has been appointed and an appropriate transition has taken place. Carroll was appointed to the Anglo American board in January 2007 and formally took over as chief executive in March of that year. Under Carroll's leadership, after a record year in 2008, the group successfully weathered the global financial crisis, according to Anglo American. In 2011, Anglo American again achieved record profits........ read more
South African Miners Sign Wage Agreement


The Chamber of Mines, representing AngloGold Ashanti, Gold Fields and Harmony, on October 25, 2012, negotiated an agreement between mining house and striking South African miners that allowed most of them to return to work. Unfortunately, another flare up occurred at Anglo American Platinum's (Amplats) Rustenburg operation preventing those miners from returning to work.
The Chamber of Mines together with the NUM, Solidarity and UASA, have signed an agreement to give effect to clause 11 of the 2011- 2013 Chamber Gold Wage Agreement. The agreement provides that:....... read more

Top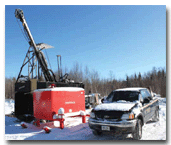 Argonaut Acquiring Prodigy in Friendly Transaction


Argonaut Gold and Prodigy Gold have agreed to the acquisition of Prodigy by Argonaut in a transaction that values Prodigy equity at about C$341 million. Prodigy is a Vancouver-based exploration and development company whose lead asset is the past-producing Magino underground gold mine located 40 km northeast of Wawa, Ontario. The project has an indicated resource of 6.25 million oz of gold in 223.5 million mt grading 0.87 g/mt gold and an inferred resource of 355,190 oz of gold in 13.8 million mt grading 0.80 g/mt gold at a cutoff..... read more

Top
Frisco Minera Buying AuRico's Ocampo Mine


Frisco Minera and AuRico Gold have entered into a definitive agreement whereby Frisco will acquire AuRico's Ocampo mine and adjacent Venus and Los Jarros exploration projects in Chihuahua state, Mexico, and a 50% interest in the Orion advanced exploration project in Nayarit state, Mexico, for $750 million in cash. The transaction is expected to close in December 2012..... read more
| | |
| --- | --- |
| AROUND THE WORLD - USA & CANADA | |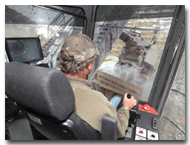 Thompson Creek Metals Cuts Stripping Plans


Thompson Creek Metals has suspended stripping activity associated with the next phase of production, referred to as Phase 8, at its Thompson Creek molybdenum mine in central Idaho. Mining operations will continue as planned through 2014 in the current phase of production, referred to as Phase 7. As a result of this change, between now and 2014, the company expects to save approximately $100 million in operating costs and $8 million to...... read more





Stillwater Advancing Montana Development Projects


Stillwater Mining reported in early October 2012 that it is making progress on the Blitz and Graham Creek underground mine development projects on the J-M Reef near its existing underground platinum group metals (PGM) mines in south-central Montana. The Blitz project is located east of the Stillwater mine, and the Graham Creek project is located west of the Boulder Creek mine. At the Blitz project, a recently acquired tunnel-boring machine (TBM) is in place and operational. The project will be in development for about five more.... read more

Top
Comstock Mining Pours First Gold and Silver Doré


Comstock Mining brought production back to the historic Comstock mining district south of Virginia City, Nevada, at the end of September 2012 when it began smelting Merrill Crowe precipitate from its heap leaching operations. The first pour produced six doré bars containing 3,414 oz of silver and 329 oz of gold. Five doré bars were sold for more than $700,000, representing a gold price of $1,777.25/oz and a silver price of $34.61/oz, with one bar held in reserve to produce 1-oz commemorative bars celebrating.... read more

| | |
| --- | --- |
| AROUND THE WORLD - Latin America | |

Vale Idles Three Pellet Plants


Vale reported in early October 2012 that an additional portion of its iron ore production in Brazil will be allocated to increase the supply of sinter feed, consequently reducing the availability of pellet feed for its pelletizing operations. As a result, the company is temporarily suspending operations at its São Luís and Tubarão I and II pellet plants, located in the states of Maranhão and Espírito Santo, respectively. These plants produced 4.926 million mt of pellets during the first half of 2012, accounting for…… read more
Torex Advancing its Morelos Gold Project


Torex Gold has received a final feasibility study from M3 Engineering & Technology for its Morelos gold project, located about 180 km southwest of Mexico City, and has initiated procedures for the implementation of the study's recommendations to develop the project to commercial production. Capital expenditures to commercial production are estimated at $675 million. On October 23, 2012, Torex closed a bought deal for units of the company that raised C$380 million…. read more

| | |
| --- | --- |
| AROUND THE WORLD - Australasia | |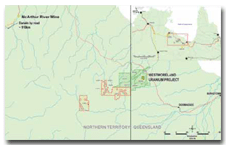 Queensland Lifts Uranium Mining Ban


Queensland Premier Campbell Newman and Minister of Natural Resources and Mines Andrew Cripps in a joint statement announced October 22, 2012, that the state government will convene a threemember implementation committee to oversee the recommencement of uranium mining in the state. Uranium mining has been banned in Queensland since the 1980s; however, some uranium exploration companies have remained active, and good potential exists for future mine development…. read more



Xstrata Produces First Ore at Lady Loretta, Suspends Cosmos


Xstrata reported on September 25, 2012, that ore production has started ahead of schedule at Xstrata Zinc's A$303 million Lady Loretta mine 140 km northwest of Mount Isa in northwest Queensland. The following day, the company reported that Xstrata Nickel Australasia was suspending operations at its Cosmos nickel mine in central Western Australia in response to adverse market conditions …. read more

Top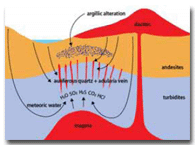 Sumitomo Will Develop New Orebody at Hishikari Gold Mine
Sumitomo Metal Mining has announced plans to develop a promising orebody recently confirmed to exist at its Hishikari mine in Kagoshima prefecture, Japan. The orebody is located under and is continuous with an orebody currently being mined. Based on the results of prospecting to date, the company expects development at this new site to generate an estimated 965,000 oz of gold. Sumitomo has drafted an investment plan for the project totaling approximately 3.2 billion yen ($40.8 million). Work is…. read more


Turquoise Hill Rejects Investment Agreement Renegotiations
Turquoise Hill Resources announced on October 15, 2012, that the company, together with Rio Tinto and Oyu Tolgoi LLC, has rejected a request from the government of Mongolia to renegotiate the Investment Agreement for the Oyu Tolgoi copper-gold-silver project in the South Gobi region of Mongolia. Turquoise Hill's announcement followed receipt of a letter from Mongolia's Minister of Mining requesting that the parties renegotiate the Investment Agreement that was signed in October 2009 and became…. read more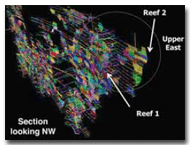 African Barrick Expands Bulyanhulu Upper East Project


African Barrick Gold has expanded the Upper East Project at its Bulyanhulu mine in Tanzania to include parallel mining of two reefs (Reef 1 and Reef 2) and add 90,000 oz/y to gold production from the Bulyanhulu property. Bulyanhulu is a highgrade underground mine with reserves of 10.6 million oz at a grade of 11.7 g/mt gold and total resources of 16.9 million oz at a grade of 9.7 g/mt gold. The existing mine produced 262,000 oz of gold in 2011. The Upper East Project is located at the eastern extension of the strike length of the…. read more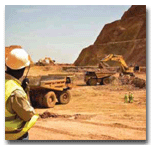 Amara Announces PEA and Exploration Update for Sega
Amara Mining (formerly Cluff Gold) announced the results of a preliminary economic assessment (PEA) and an exploration update for its open-pit Sega gold project in Burkina Faso in mid-October 2012. The company, which is 78% owner and operator of the Kalsaka gold mine in north-central Burkina Faso, changed its name to Amara Mining effective October 1, 2012. The Sega PEA has confirmed the potential viability of mining oxide and transitional material at Sega and transporting it 20 km to Amara's existing heap leach mining.…… read more

Top
| | |
| --- | --- |
| THIS MONTH IN COAL | |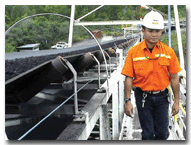 Rothschild Resigns from Bumi Board


Mining and energy financier Nathaniel Rothschild, one of the founders of Bumi plc, which owns 29% of Bumi Resources, resigned from the company's board, saying he had lost confidence in the chairman and the board. Bumi Resources is Indonesia's largest coal producer. Bumi plc has suffered several setbacks in the last year, which has led to an investigation into alleged irregularities. Rothschild's move was spurred by a proposal from the Bakrie family, who offered $1.2 billion for Bumi's Indonesian coal assets. Rothschild explained it …. read more

Alliance Reports Record Production


Two underground mines—one new, the other newly acquired—helped drive Alliance Resource Partners to record coal production and sales in the third quarter, and the company's president and CEO, Joe Craft, is forecasting coal market improvement for the U.S. in the second half of 2013. Output was up by almost 500,000 tons in the third quarter at the new Tunnel Ridge longwall mine in Pennsylvania, while Onton No. 9, in western Kentucky, also showed gains, Craft said in a conference call …. read more

Palmer: Swan and Gillard Killing Mining Investment
Mining executive Professor Clive Palmer has slammed Prime Minister Julia Gillard and Treasurer Wayne Swan for imposing a mining tax that has failed to raise revenue and only managed to kill investment in Australia's resources sector. Professor Palmer said the Minerals Resource Rent Tax (MRRT) has so far in 2012-13 not raised a cent highlighted the damage the government has caused to the nation's economy for zero gain. "The MRRT has killed investment in Australian mining and it has also destroyed Australia's role in mining…. read more
| | |
| --- | --- |
| FEATURE - Diesel Engines | |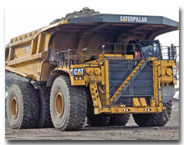 Fleet Operators Ready to Gas Up
The natural-gas production boom in North America and elsewhere has flared miningindustry interest in switching mobile equipment to LNG power

By Russell A. Carter, Managing Editor

In the era before off-road diesel engine emissions became a point of intense focus for regulatory agencies, fuel choices for large, production-fleet mining equipment were relatively simple for mine operators— mainly, "Do you have diesel, what does it cost, and when can you deliver?" Even after the U.S. Environmental Protection Agency's early off-road diesel emissions standards and their European Union counterparts came into effect in the mid-1990s, operators' fuel concerns remained largely the same—quantity, availability……. read more

| | |
| --- | --- |
| FEATURE - Gravity Separation | |
The Benefits of Using Gravity


The leading suppliers offer their outlook on the current state of gravity-separation technology

By Simon Walker, European Editor

With the possible exception of visual sorting—"this one's green, this one's not," or however the Bronze Age equivalent ran—being able to separate minerals using differences in their density is the most ancient mineral-processing technique known to man. It is, after all, emulating the natural processes that formed the alluvial deposits in which gold and other dense minerals such as cassiterite were first found and, because of its effectiveness, it still plays a valuable role in a variety of modern mineral-recovery circuits. Panning and vanning, later upgraded by mechanization into shaking tables and jigs, formed the main means of.... read more

Top

For more companies with products in the Electric Circuit Breakers market -
Go Here
| | |
| --- | --- |
| FEATURE - Flotation | |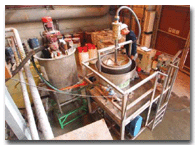 Pneumatic Flotation Challenges Conventional Technology


A wide range of bubble sizes, online control of froth level, turbulence-free operation and no need for a blower or compressor comprise a user-friendly system

By Evren Ören, Lutz Markworth and John van der Heever

The Pneuflot pneumatic flotation system was introduced in 1987, with the first installation at Pittston Coal Co. in Pennsylvania for coal flotation. Since then, the technology has been widely used in coal flotation for treating fine coal slurries, and also for industrial minerals, ferrous minerals, nonferrous metals such as copper, lead, nickel and zinc, and for precious metals—platinum, gold and silver. The same size of equipment, with no changes in design, has been used in different applications all over the world, with the process eminently capable of handling material sizes of 80% passing 45, 180, 350, 500 or 1,000 ?m. Initial market conditions, with high…... read more


For more companies with products in the Dragline market -
Go Here
| | |
| --- | --- |
| FEATURE - Underground Drilling | |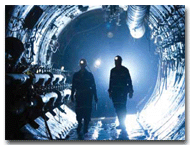 Cameco 'Pushes' New Borehole Survey Method


A mechanized, power-utility industry tool used for driving rods through crowdedelectrical conduit finds a cost-saving niche in underground exploration drilling

Cameco Corp.'s Cigar Lake uranium project located in northern Saskatchewan, Canada, is considered the world's largest undeveloped high-grade uranium deposit. Cigar Lake is currently in development with a target to begin commissioning the mining process in ore by mid-2013, and ramp-up to full production by the end of 2017. The Cigar Lake Technical Services Group—the company's on-site engineering team—along with the Geology department, has used geotechnical drilling rigs to deploy lightweight borehole survey tools for orientation mapping and..... read more

Top


For more companies with products in the Crushers market -
Go Here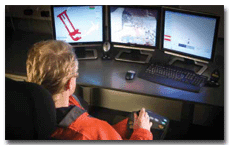 Sandvik to Supply Largest Underground Mine Automation System


Sandvik Mining recently announced receipt of an order from Rio Tinto to provide advanced mine automation capability for the Argyle Diamonds underground operation in Western Australia. The automation systems are scheduled for delivery in 2012–2013. The order comprises Sandvik's Auto- Mine system with 11 LH514E electric-powered LHDs and two LH410 diesel LHDs. Delivery also will include Sandvik's recently launched Draw Control product that enables tracking, reporting and overall …. read more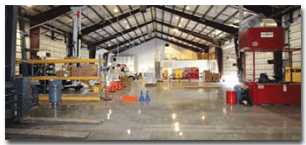 Boart Longyear Expands Service Network Locations


Drilling products and services provider Boart Longyear opened a new parts and service center in Salt Lake City, Utah, USA, in early October. The new facility, according to the company, will provide aftermarket equipment support for Boart Longyear's third-party customers in the mining industry through technical support, repair and rebuild services, preventive maintenance, and training programs. The 20,000-ft2 (1,858-m2) facility includes a 15,000-ft2 shop and 5,000 ft2 of office space. The Salt Lake City location was chosen for a parts and service center due to the…… read more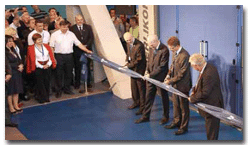 FLSmidth Expands Autonomous Equipment and Gear Products Portfolios


FLSmidth announced in mid-October that it had acquired technology and products from the German company iSAM AG related to unmanned operation and process optimization of stackers/reclaimers and train loading systems. The technologies and products acquired, said FLSmidth, will enable it to supply complete, unmanned integrated bulk handling solutions to mining, stockyard and port facility customers in line with FLSmidth's One Source strategy. The technologies…. read more

Top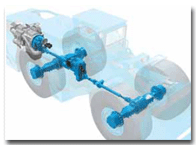 Dana Starts Up Mining-Axle Production Lines in China


Dana Holding Corp. has begun producing five medium- and large-sized Spicer mining axle models at the company's facility in Wuxi, Jiangsu Provence, China. Designed with dynamic load capacities ranging from 20 to 60 tons (18 to 54 mt), the Spicer Model 14D, Model 16D, Model 19D, and two versions of the Model 53R axle are used for a variety of mining vehicles, including LHDs, mining trucks, and scoops. The company said the addition of production capacity in Wuxi is part of a global effort to increase output to meet growing .…… read more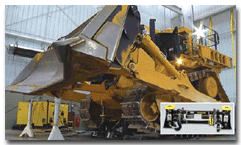 Lift System Allows Safe, Efficient Dozer Undercarriage Maintenance


Enerpac's DLS Series lift system, designed specifically for Caterpillar D11 and D10 dozers, is claimed to provide safety, efficiency and flexibility for servicing and maintaining heavyweight bulldozers. According to Enerpac, the system is designed to lift and lower a dozer synchronously between all lift points regardless of weight distribution, and is ideal for track and side frame maintenance while requiring only a single operator to manage the lifting process…. read more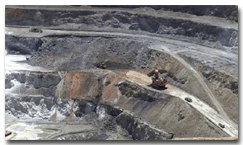 Speedy SAG Mill System Upgrade Minimizes Downtime Costs


The Robinson gold-copper mine, located just outside the town of Ruth in east-central Nevada, is owned and operated by the Robinson Nevada Mining Co., now part of Poland's KGHM Polska Miedz SA after that company acquired former Robinson owner Quadra FNX Mining for $2.87 billion earlier this year. The openpit mine is in the historical Robinson Mining District, which has been active in eastern Nevada since the mid-1800s. The mine's dual-pinion, 11,000-hp SAG mill is a critical link in the production chain, which requires it to operate…. read more

Advanced Flotation Cell Control


Blue Cube Systems, which specializes in real-time in-line measurement of mineral grade using an inherently safe technology, recently launched its latest product, TempoTrack, which is designed to measure the froth height from the lip of a flotation cell, the tempo at which the froth runs over the lip of the cell, and froth stability based on the bubble bursting rate. With this system, controlling a bank of flotation cells without inspection by an operator is now possible, according to the .…. read more

Top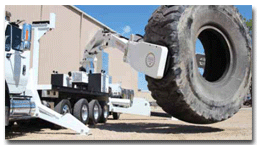 Largest OTR Tire Handler


Stellar Industries has unveiled what it claims is the industry's largest truckmounted OTR tire manipulator, the TM20165, capable of changing the largest OTR tire on the market today, the 59/80R63. The TM20165 is capable of handling tire and rim combinations weighing up to 20,000 lb (9,100 kg) and has more than 24 ft (7.3 m) of reach capability. The unit's capacity rating also allows it to mount and dismount outside as well as inside duals without repositioning the tire manipulator….read more
JUNE 5–8, 2012: UGOL Rossii & Mining 2012, Novokuznetsk, Russia. Contact: Messe Düsseldorf GmbH; Tel: 49 (0)211 4560-01; E-mail: infoservice@messe-duesseldorf.de; Web: www.ugol-rossii.com
June 12-14, 2012. Eurominexpo, Skellefteå, Sweden. Contact: Annsofie Greander; Tel: +46 (60) 146581; E-mail: annsofie.greander@eurominexpo.com; Web: www.eurominexpo.com
JUNE 17–20, 2012: 14th U.S./North American Mine Ventilation Symposium, Salt Lake City, USA Contact: Department of Mining Engineering, Dr. Felipe Calizaya; Tel: 801-581-5422; Fax: 801-585-5410; E-mail: felipe.calizaya@utah.edu; Web: http://web.utah.edu/14mineventsymposium/index.html
JULY 16–20, 2012: Economic & Evaluation Investment Decision Methods, 5-day course, Golden, Colorado, USA Contact: Colorado School of Mines; Web: www.csmspace.com
JULY 24–26, 2012: Queensland Mining & Engineering Exhibition, Mackay, Australia. Contact: Warren Queenan, Sales Manager, Reed Mining Events; Tel: 61 2 9422 2563; E-mail: warren.queenan@reedexhibitions.com.au; Web: www.queenslandminingexpo.com.au
AUGUST 28–30, 2012: Mining & Energy NSW 2012 Exhibition, Newcastle, New South Wales, Australia Contact: Warren Queenan, Sales Manager, Reed Mining Events; Tel: 61 2 9422 2563; E-mail: warren.queenan@reedexhibitions.com.au; Web: www.miningandengineeringnsw.com.au
SEPTEMBER 10–14, 2012: Electra Mining Expo, Johannesburg, South Africa Contact: Specialized Exhibitions (Pty) Ltd.; Tel: 27 (0) 11 835 1565; Fax: 27 (0) 11 496 1363; Web: www.electramining.co.za
SEPTEMBER 24–26, 2012: MINExpo, Las Vegas, Nevada, USA. Contact: Hall-Erickson Inc.; Tel: 866-717-6463; E-mail: minexpo@heiexpo.com; Web: www.minexpo.com
For a full calendar of mining industry conferences and events - click here
| | |
| --- | --- |
| WHO'S MOVING WHERE | |

Kinross Gold Corp. announced that Executive Vice President and CFO Paul H. Barry will be leaving the company. He will remain in his role until a new CFO is appointed and will assist in the transition period..

Osisko Mining Corp. announced the retirement of Robert Wares, founder and former president, and current executive vice president of exploration and resource development..

Alamos Gold Inc. announced that John A. McCluskey, president and CEO, is Ontario's 2012 Ernst & Young Entrepreneur of the Year. McCluskey was chosen as Ontario's winner by an independent judging panel of distinguished business leaders and previous award recipients, who recognized his "forward-thinking vision and eye for opportunity" in growing Alamos from a start-up company in 2003 to an established Canadian-based gold miner. McCluskey also won the Mining and Metals Category award for Ontario at the Ernst & Young Ontario Entrepreneur of the Year 2012.

Monarques Resources Inc. has appointed Jean-Marc Lacoste president and CEO.

Norwest Corporation has appointed John Imse vice president of water resources and environmental services.

Siemens has appointed Jürgen Amedick CEO for the Large Drives Business Unit of the Siemens Drive Technologies Division. Amedick follows Jürgen Brandes, who has been appointed CEO of the Rail Automation Business Unit in the Infrastructure & Cities Sector.

BMT Group subsidiary, BMT WBM, has appointed Rob Angus machinery group, business unit manager for its Brisbane office.

Loesche Automatisierungstechnik GmbH has appointed Andreas Huster head of sales management in in Luenen.
About - providing an abreviated version of the current print edition of E&MJ, WOMP is distributed throughout the world to decision makers in the global mining industry, the last week of every month.

Subscribe to E&MJ - To receive your own copy of the print edition of E&MJ, click here , and complete your details. E&MJ is available free of charge to qualified readers.

Contact - if you have views, opinons or comments or editoral that you would like to submit, we would be delighted to hear from you - click here

Top