From the Editor - Resilience is What Makes Miners Successful
---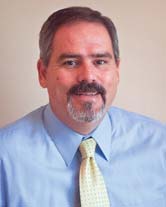 The cover of this month's E&MJ is somewhat deceptive. Yes, it's a beautiful photo of Yukon Zinc's Wolverine mine and it looks like a great place for a miners picnic. Nine months out of the year, however, one probably wouldn't want to be standing in that location without a parka. Working in the Canadian North (Yukon, Nunavut and the Northwest Territories), which is way north for most North Americans, has to be one of the most difficult places to earn a living.

Canada's North holds an incredible amount of mineral wealth. Operating in harsh arctic conditions requires precision, not only for financial concerns, but more importantly personal wellbeing and safety. Add to that, variables such as a lack of skilled labor, complications related to short operating seasons and a lack of infrastructure, and one wonders why modern day miners pursue these deposits. Yet, this resilient group strives against adversity. Success for the region in large part will depend on mining's acceptance among aboriginal groups and on the ability of explorers to map geophysical information.

The recent MINExpo exposition opened with a keynote session that featured several prominent mining personalities: Red Conger, president of Freeport- McMoRan Americas; Greg Boyce, chairman and CEO of Peabody Energy; Richard O'Brien, CEO of Newmont Mining; and Michael Sutherlin, president and CEO of JoyGlobal. Rarely has this group of executives, who are responsible for the supply of copper, coal, gold and mining equipment respectively, appeared together publicly.

While almost all of them are staring at varying levels of defeat at home and abroad, dealing with environmental activism, permitting issues, unfair taxation, etc., the general message was optimistic and that demand will remain strong with global economic growth. Taking that one step further, some pointed to the fact that supply would be challenged by lower quality ore bodies, difficult mining conditions, a shortage of mining engineers, and an uncertain global financial system.

Through the News and Around The World sections this month, you will see that change is under way in South Africa. Gold mining companies, working through the Chamber of Mines, managed to negotiate a new agreement with striking miners that will hopefully quell the chaos and lead to a more productive relationship. Another major mining CEO steps down after a remarkable career, we wish her well—despite adversity, she had a positive impact on the mining business.

Resilience is defined as the ability to recover from or the ability to adjust to misfortune or change. Over the course of their careers, professionals in the mining business meet with adversity and defeat many times and they learn to adapt. If they do not, their mining careers will be short-lived. Similar to all businesses, the mining industry continues to evolve and no one knows what the future holds. Those nimble enough to adapt and seek innovative solutions will succeed.

And, we are committed to helping miners succeed worldwide.


Steve Fiscor, Editor-in-Chief, E&MJ
---
As featured in Womp 2012 Vol 11 - www.womp-int.com